After-the-Fact Review Guidelines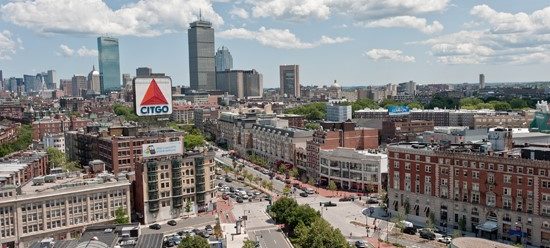 After-the-Fact Review of Financial Transactions
The review of posted financial transactions to the University's general ledger by departmental financial and research administrators is a critical part of the University's internal control process and the commitment of the University's financial administrators to a high quality process is much appreciated.
A focus group of departmental and Financial Affairs administrators has been working to develop guidelines and templates, to provide guidance and support.   The guidelines and new templates for collecting and analyzing transactions posted in BUworks were released to pilot users this fall; feedback from pilot users has been incorporated, and these materials are now being made available for general use.
Use of these new templates is not required; the details of the review process in each department will vary, based on the nature of the department's financial activity and the department's own risk assessment and processes.
Further, the guidelines are not meant to replace existing additional requirements set by each School, College, and Department.
Whatever the details of the process, these are the key required elements:
Posted transactions to fund centers, funded programs, and grants should generally be reviewed every month by the person responsible for oversight of that activity;
The review should be risk based, with more time and attention spent on higher dollar transactions and those where the risk of error or compliance issues is greater, and the principles governing the department's process (for example, who performed the review, period reviewed, date of review, accounts reviewed, and open issues) should be documented;
Completion of the review process should be documented in writing by the reviewer, following the format in Attachment B, the After-The-Fact Review Tracking Sheet.

 

This can be in paper or electronic form.  Also, If you have a tracking mechanism that works that contains the key data recorded in Attachment B, the After-The-Fact Review Tracking Sheet, continue to use your tracking mechanism.
Beginning in April of 2018, Internal Audit & Advisory Service's departmental reviews will incorporate an assessment of the department's after-the-fact review process, reviewing the departments' Attachment B, the After-The-Fact Review Tracking Sheet (or your equivalent tracking mechanism) as well as collecting feedback from users on what they see as the key elements in their review, where they encounter challenges, and what improvements would be most helpful, in University processes, as well as in the guidelines and templates posted below.
Memo
After the Fact Review of Financial Transactions – University Memorandum
Guidelines
Guidelines for After the Fact Review of Financial Transactions
Attachment-C University Contacts
Non-Sponsored Research Templates
Attachment E_Employee Labor Distribution by Grant (SP Level)
Sponsored Research Templates
F2 – Employee-Labor-Distribution-by-Grant-SP-Level
F3 – Grant Document for Expenditures
F4 – Grant Document for Commitments
AFR Training Presentation
After-the-fact Review Webinar Recording (4-29-20)