Current Projects and Publications
 Some Questions Our Research Explores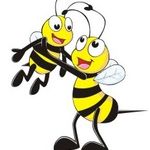 How do families and communities nurture the brain development of infants and young children?
Why do some children thrive despite adversity while other children with similar experiences face more developmental challenges?
How do parents help their children to regulate stress?
Can we identify patterns of brain activity that predict young children's ability to learn, pay attention, develop social skills, and manage emotions?
Update: Due to COVID-19, our studies are currently over the phone or Zoom. All studies are scheduled at times that are convenient for you and your child.
Currently Enrolling Participants
Behavior and Sleep Screening (BASS):
Age: 2- and 3-year-olds
Description: This study seeks to understand young children's sleep and behavior better.  During this study, a researcher will interview you over the phone regarding your child's sleep and behavior. At the end of the study, you will receive $10 and may qualify for and be invited to participate in a larger study on children's sleep and behavior, PATH.
Length: 30 minutes (over the phone)
Payment: You will receive $10 for participating in BASS.
Parents Advancing Toddler Health (PATH):
Age: 2- and 3-year-olds
Description: This study seeks to determine which parent coaching programs are the most engaging and helpful for families whose toddlers have sleep and behavior problems. English and Spanish-speaking parents would receive one of three possible parent coaching programs: sleep, behavior, or safety. Over the course of a year, parents would participate in weekly video calls for the parent coaching program for two months, plus four research video calls.  
Length: Weekly parent coaching program video calls for two months, plus four research video calls.
Payment: You will receive UP TO $260 for completing all parts of the study. You will also receive a free electronic tablet, free children's books, and a free parent coaching program.
Cultural Opportunities for Communication Outcomes (COCO): 
Age: 4-year-olds
Description: How do Latina mothers support the development of skills that help preschoolers succeed in school, like paying attention while ignoring distractions and reading with ease? COCO aims to answer this question through two virtual visits, one week apart. During both visits, we will play computer games with your child; ask you to let us videotape you while you play and converse with your child; and answer some questionnaires.
Length: 1.5 hours for each virtual visit.
Payment: You will receive $20 for participating in each visit.
Study of Autobiographical Memory (SAM): 
Age: 4-year-olds
Description: This study is interested in how young children develop the ability to remember their past experiences. Additionally, we want to know how mother's can support memory development. Participation in the study involves two visits conducted remotely over Zoom. Visits include playing computer games with the child, doing some memory games with the child and his/her/their mother, and filling out some surveys. Parents will also be trained to collect hair and saliva samples.
Length: 1 hour per Zoom visit
Payment: You will receive $20 for each Zoom visit and $10 after researchers pick up the hair and saliva samples.
Developing Belief Network (DBN): 
Age: 4-10-year-olds
Description: The BEE Lab is a collaborator in the Developing Belief Network, led by the University of California, Riverside, and Boston University. The five-year study examines the acquisition and transmission of religious cognition and behavior in 20 countries around the globe and the impacts of sociocultural context and social learning on these processes. The international network allows for mixed methods and cross-cultural comparisons of how cognition and beliefs develop. Our team leads the research site in Greater Tzaneen, South Africa, collaborating with Dr. Peter Rockers in BU Global Health and Dr. Denise Evans of the University of Witwatersrand. For more information on this innovative project, check out https://www.developingbelief.com/.
Interested? Call us at 617-353-9328, or email us at beelab@bu.edu
Not in these age ranges, but still interested in participating in a study? Check out all current studies from the BU Child Development Labs, or fill out our parent interest form!