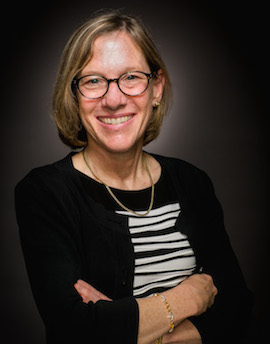 My travels this summer took me to Israel to attend the inaugural Jerusalem Deans' Workshop on "The University as a Neighbor" at the Hebrew University of Jerusalem. There I met with deans and faculty from Hebrew University and with public officials, including the President of Israel, Reuven Rivlin, and the Mayor of Jerusalem, Nir Barkat. Eight North American deans, four from prestigious public universities (Toronto, UT Austin, UC San Diego, and the University of Washington) and four from elite privates (Boston University, Yale, Washington University in St. Louis, and Cornell) were invited to discuss how our universities serve a public purpose and work to improve our communities.
What I learned was eye-opening. Hebrew University in Jerusalem faces difficult challenges, as it exists among multiple cultures in conflict and changing demographics that pose severe challenges to higher education. As in the United States, inequality is growing, particularly as the country is becoming a technology center. Arab Israelis are practically shut out of higher education, while most ultra-Orthodox Jews opt out, even as the proportions of both groups grow rapidly in Israeli society. If Hebrew University is to address this problem, it must attract and embrace diverse groups of students. Doing so creates tensions, however: spending on remedial education diverts funds from research; providing gender-segregated classes is required for some to engage yet discriminatory and offensive to others; and so on. While the tensions and challenges in Israel are extreme, we face similar issues with diversity and inequality in our communities. Listening to representatives from Hebrew University, and discussing efforts at community building with deans at institutions similar to BU, I learned a lot about what others are doing; I also reflected on what we are doing and how we could do more.
Boston University has served the city of Boston since it was chartered in Boston in 1871. Open to all races, both sexes, and all religions from the beginning, it has been a beacon of hope and opportunity. As a commuter school until the 1970s, serving mainly the citizens of Boston and Massachusetts, BU had a clear mission in the service of the city. From 1989 to 2008, the Boston University/Chelsea Partnership helped reform a struggling public school system in a nearby city. Now as a highly selective undergraduate institution combined with a global research and graduate institution, with a student population that is 25% international, our mission is more complex, and focuses globally as much as locally.
Yet BU remains an important institution in Boston today. We are the third largest private employer, with over 10,000 employees. Boston Medical Center serves as the safety-net hospital for the city, caring for anyone who comes to the hospital in urgent need, regardless of ability to pay. BU provides scholarships to students from Boston Public Schools who qualify for admission to BU, and internships for high school students, totaling $10.4 million last year. Our students provide over 100,000 hours of community service annually to the Greater Boston area. Although, as a non-profit, the university is exempt from paying property taxes, BU makes voluntary Payments in Lieu of Taxes (PILOT) payments, which last year amounted to $6 million, the largest of any college or university in Boston. Less easily quantified, but surely extremely valuable, BU research supports the massive Boston area biotech industry and we train many of its workers.
Our impact in the College of Arts & Sciences on Boston is becoming more extensive and ever more integrated into our core missions of teaching and research. The recently announced National Science Foundation training grant for the project "Boston UniverCity," whose principal investigator is Professor of Biology Pam Templer, will sponsor research and graduate teaching on pollution and urban ecosystems in Boston, and will work with the Boston City Council to inform policymaking. The BU Initiative on Cities (which includes many CAS members as affiliated faculty) conducts the annual Survey of US Mayors and supports research and education on issues affecting cities around the world. The IoC teamed with Prof. Azer Bestavros and the Hariri Institute to provide technical help for the Boston Women's Workforce (BWWF) gender equity study, and this has led to BU's hosting the BWWF and promises deeper engagement.
What more can we do? At the Jerusalem Deans' Workshop, I heard about the University of Texas, which has started the UT Children's Wellness Clinic and the UT Elementary School to serve the mostly African American East Austin neighborhood. Washington University in St Louis, which engaged in some serious soul-searching after Ferguson, started a college pipeline program for students in nearby poor neighborhoods, and started new academic departments and programs that focus on issues of race, class, gender, sexuality, and ethnicity. And the University of Washington started a program called "Livable City," modeled on the University of Oregon's "Sustainable City" program. This program partners with a nearby city for a year and matches challenges and projects set by the city with classes at the university. The students in the classes use those real-world problems as exercises to apply their in-class learning, and the city gets a set of usable, informed, and in-depth studies to solve problems and enhance its community. This is such a good idea that CAS is partnering with the IoC and other BU schools and colleges to launch a similar program in 2018.
At the Jerusalem Deans' Workshop, the philosophical question was posed: Why focus on our home city rather than on those in greatest need of our services, which may be people around the globe from us? This is a deep, important question for each university to answer in its own way, and several good answers surfaced. One is that engaging in real-world problems that are nearby is good for student learning – our students can engage directly with the issues and people involved without having to travel far. Another reason is because it is good politics: we need to have good relations with our city in order to function well in it. But do we have a moral imperative to help our neighbors above and beyond those in far-flung places? Clearly, if our university created problems, then we must work to remedy and repair them. In many university communities, including several of those attending the Workshop, the university participated in schemes of residential segregation that worsened inequality and discrimination. Some universities practiced racial, ethnic, and gender discrimination in admissions that created and reinforced inequalities. At the very least, universities change neighborhoods, sometimes for the worse, by introducing transient housing that can degrade their value. BU has less to answer for in these ways than many universities, but nonetheless, I believe we have strong reasons to improve our community beyond our campus.
At BU, our city is a part of our identity. We have to be in it and not above it, we have to help make our city and broader community better by using our powers of curiosity, intellect, honest truth-seeking, and appreciation of the diversity and artistry of human expression. We can only have an authentic identity as Boston's University if we engage our city in mutually enhancing and beneficial ways.