To Do Today: Jordan Peele's Nope in 70 mm
Watch this horror-Western-sci-fi-, crisper, brighter, and bigger, at Coolidge Corner Theatre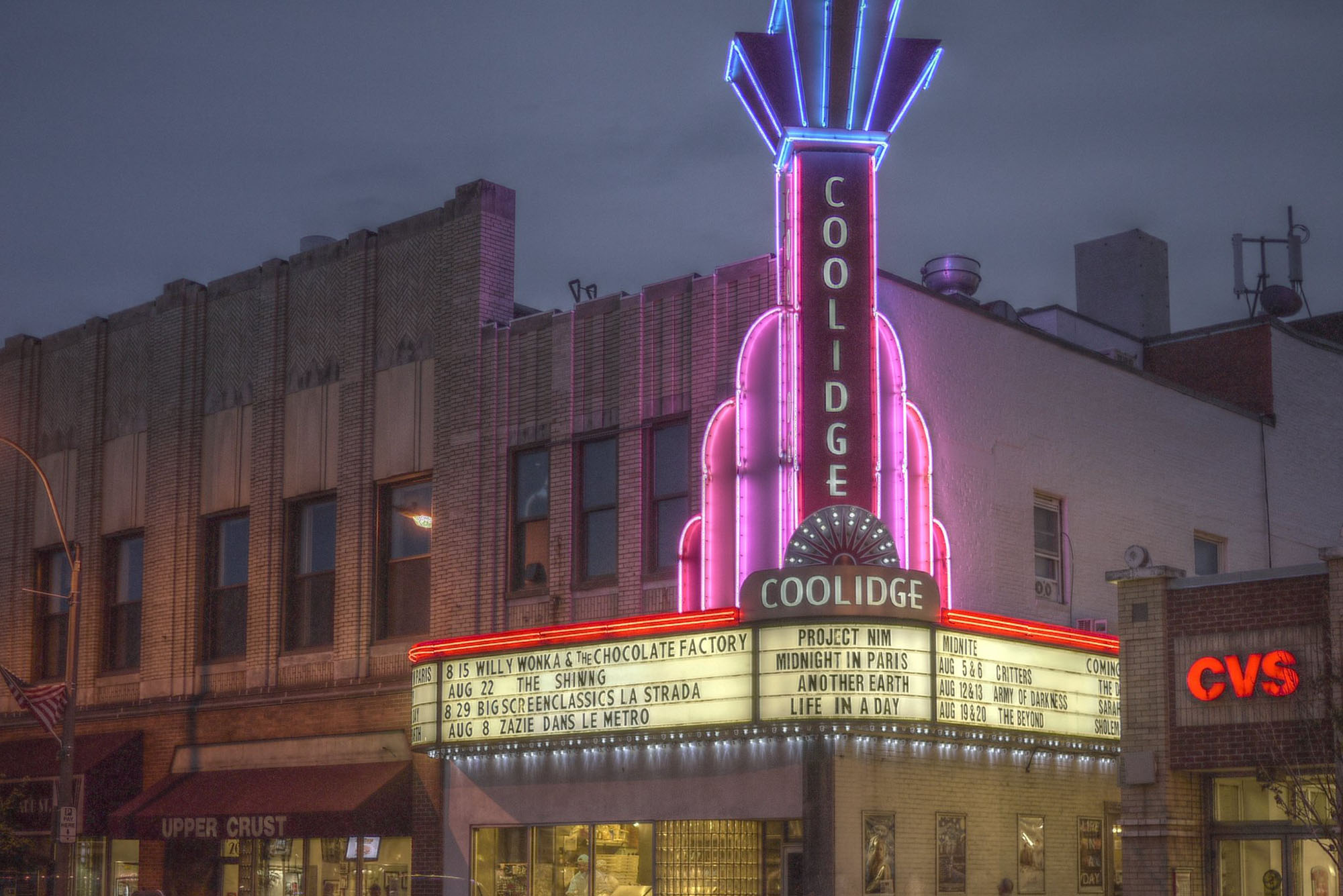 Things-to-do
To Do Today: Jordan Peele's Nope in 70 mm
Watch this horror-Western-sci-fi-, crisper, brighter, and bigger, at Coolidge Corner Theatre
What?
Nope, Jordan Peele's 2022 sci-fi horror film, screened in 70mm at Coolidge Corner Theatre. 
When?
Sunday, June 11, at 7:30 pm, Monday, June 12, at 4 pm and 7:30 pm, and Thursday, June 15, at 4 pm.
Where?
Coolidge Corner Theatre, 290 Harvard St., Brookline. To get there, take an MBTA Green Line trolley (C branch) to Coolidge Corner. Metered parking and a parking garage are also available.
How much?
Tickets are $22.25 for general admission and $19.25 for Coolidge members, seniors, students, and children. Buy tickets here.
Why should I go?
Set on a California horse ranch plagued by sinister occurrences, Nope is an exciting mash-up of sci-fi, horror, Western, and Jordan Peele's signature comedic edge. Peele wrote and directed the film, which grossed $171 million at the box office when it came out in July 2022. The New York Times review of the film describes Nope as having "impeccably managed suspense, sharp jokes, and a beguiling, unnerving atmosphere of all-around weirdness."
The film follows a ranch owner (Daniel Kaluuya) and his sister (Keke Palmer) who discover an otherworldly object in the skies. As unexplained deaths and bizarre events begin to occur, the ranchers try to capture evidence of the unidentified flying object, drawing them into a dangerous adventure. Characteristic of other Peele films, Nope delivers subtle, satirical messages about society and exploitation as the plot plays out.
The Coolidge Corner Theatre is showing the film in a 70mm film format, which they say will transform Nope into a crisper, brighter experience. The 70mm film print captures a larger range of colors, resulting in more vibrant, lifelike images with higher resolution. The format also has a wider aspect ratio, transforming landscape and action shots into epic, immersive scenes.