BU Alum Explores the Double Life of Actor Rock Hudson in New HBO Documentary
Stephen Kijak's film shows the movie star as both an icon of the '50s and '60s—and a gay man whose death from AIDS changed public perception of the disease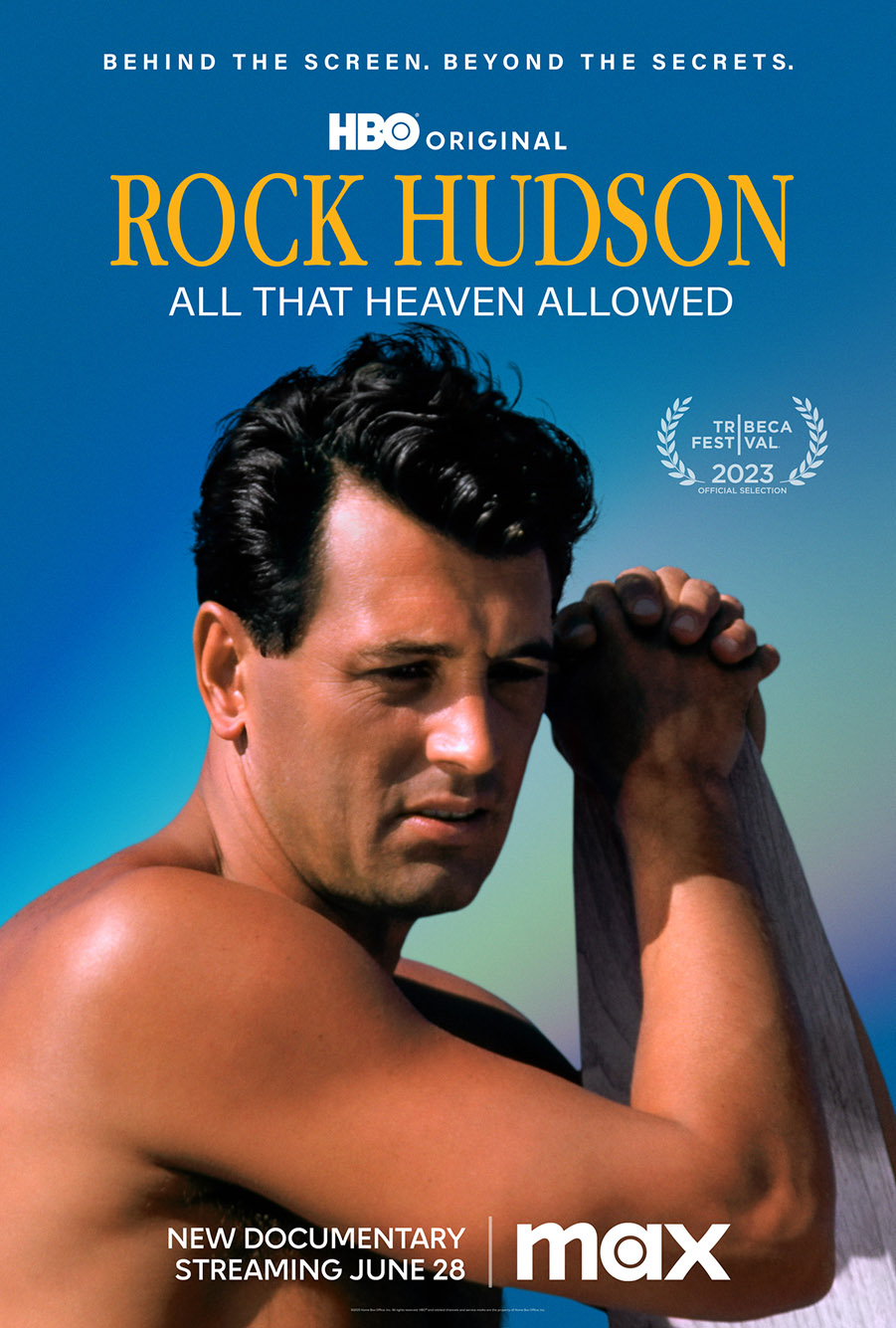 TV & Film
BU Alum Explores the Double Life of Actor Rock Hudson in New HBO Documentary
Stephen Kijak's film shows the movie star as both an icon of the '50s and '60s—and a gay man whose death from AIDS changed public perception of the disease
On screen, actor Rock Hudson was the epitome of American masculinity: square-jawed, broad-shouldered, and standing well over six feet tall. An iconic movie star of the 1950s and '60s, Hudson was known for his leading roles in Douglas Sirk's melodramas (Magnificent Obsession, All That Heaven Allows, Written on the Wind), George Stevens' sprawling film adaptation of Edna Ferber's Giant, which earned him his only Oscar nomination, in 1956, and a string of sly, romantic comedies costarring Doris Day (Pillow Talk, Lover Come Back, Send Me No Flowers). He also starred in the popular 1970s TV series McMillan & Wife.
Hudson was also gay, a secret closely guarded in the film industry for fear that news of his sexual orientation would torpedo his career.
That double life is the subject of a new HBO documentary, Rock Hudson: All That Heaven Allowed, by filmmaker Stephen Kijak (COM'91). The film traces Hudson's career, from small roles in B-rated adventure films to leading man. It also explores the actor's personal life, including a sham marriage to the secretary of his Hollywood agent that would last three years, "countless lovers, short-term boyfriends, and weekend flings," and the efforts—mostly thwarted—by tabloids to out him. The film concludes with the news, in 1985, that Hudson had AIDS. His death that year would, as the film makes clear, change the way the world perceived AIDS and would help to launch the funding desperately needed to find treatments for the disease—an effort spearheaded largely by his former costar and lifetime friend, actor Elizabeth Taylor.
Kijak is best known for a series of films about musicians, including Stones in Exile, a documentary commissioned by the Rolling Stones, and Backstreet Boys: Show 'Em What You're Made Of, about the biggest boy band in history. He says he knew little about Hudson's life before taking on the project, which debuted at the Tribeca Film Festival earlier this month and is now streaming on Max. "I just knew the basics," Kijak says. "I actually like starting from that place and really being able to dig deep and learn all I can about a subject as part of the filmmaking process."
Bostonia spoke with Kijak about Hudson's life and career, what drew him to filmmaking and to this project, and what he hopes viewers will take away from Rock Hudson: All That Heaven Allowed.
Bostonia:
How did the idea for the film come about—and how did you become interested in directing a documentary about Rock Hudson?
Stephen Kijak: My producers developed an idea called "The Accidental Activist," about Rock and his impact on the AIDS crisis, and brought it to me. I loved it immediately, but saw a much broader story in there. They had made a deal with the Rock Hudson Estate Collection for access to all his stuff, so it was a chance to really dig in and make a complex and important film. Especially at a time when LGBTQ rights are coming under fire again nationwide, any kind of visibility, even about a historical figure, is important.
Bostonia:
What made him such a star?
Stephen Kijak: He truly was one of those people who just had it. He was impossibly handsome, he was 6-foot-5, he was this gentle giant who without any formal training dedicated himself to the singular pursuit of fame—he really did work hard. And I think, ironically, being a gay man gave him a romantic edge: he had a sensitivity about him that radiated on screen.
Bostonia:
What do you think drove Hudson as an actor?
Stephen Kijak: It was a childhood dream. And he had a very strong work ethic. Once he hit his stride, I think the whole thing must have been very fun for him. He was a product of the studio system during its apex—Hudson spent much of his career under contract to Universal—so it was a real factory. If anything, the fact that he had to appear in whatever film they gave him meant he was in some real bombs. I feel like he was always in search of better, more respectable material. He didn't get it often, but when he did, the films were huge hits.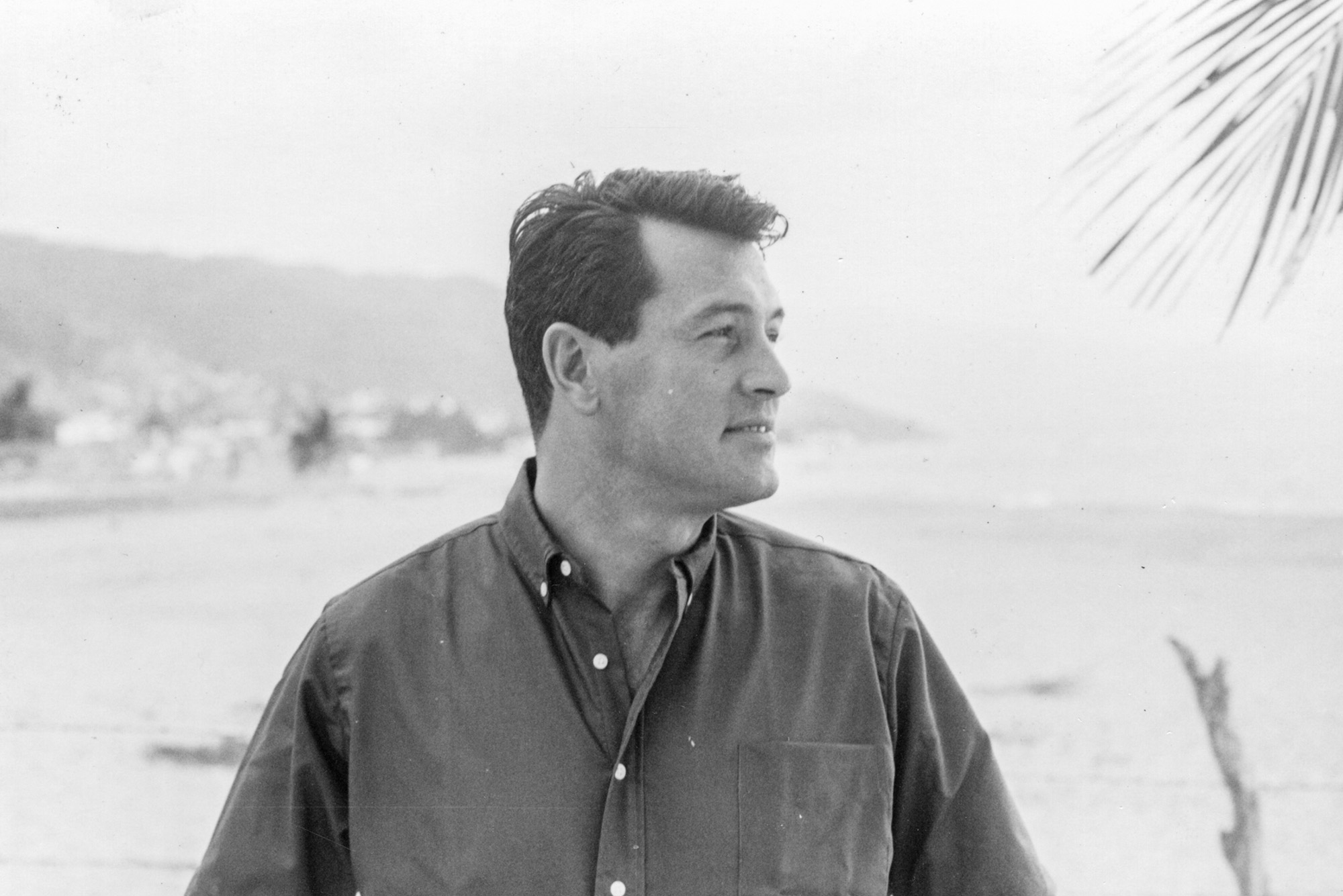 Bostonia:
Despite being a closeted gay man, Hudson comes across in the film as someone very comfortable in his own skin and very adept at playing "straight" in order to maintain his career, while also pursuing relationships with men. How did he navigate those two worlds so skillfully?
It wasn't just Rock—that was reality for generations of gay people in the years before Stonewall. But he had the benefit of the great privilege of fame. The studio and their army of publicists did whatever they could to protect him. And it was a simpler time, without the scrutiny of cell phones and social media. So, in a way, for people like Rock, it wasn't really a double life, it was just life. It's just that his public image was the very epitome of virile romantic heterosexuality. That's where the tension lies, in the need to maintain that at all costs.
Bostonia:
You relied heavily on research done by Hudson biographer Mark Griffin, who appears in the film. What was his contribution to the project?
He was a friend and advisor and he had recorded over 100 interviews. Many of those people are no longer with us, so it was a crucial archival source. He also provided a lot of guidance and insight along the way.
Bostonia:
What did it take to put the film together?
At about two years, it felt like a sprint. The main interviews that were done were with a small group of gay men, all of whom were part of Rock's life in some way, from a lover to a best friend to a costar. That traces an arc from the pre-Stonewall days right to the other side of the AIDS crisis. It's amazing that some of his older friends and lovers were still with us. I think [the documentary] becomes an important generational portrait.
---

I want his legacy in relation to the AIDS crisis to be seen alongside his great cinematic legacy," filmmaker Stephen Kijak (COM'91) says of Rock Hudson. "He was a massively important figure in film culture whose fate ran headlong into the world health crisis of modern times.

---
Bostonia:
The film takes on a decidedly elegiac tone when Hudson learns, in 1984, that he has AIDS—news that becomes public a year later. How did his disclosure change public perception about AIDS?
It might be hard for people who didn't experience it to understand how significant that moment was. He was the first famous person to die from AIDS and with his announcement [that he had AIDS] came the revelation that he was gay. It was the top news story of its day all over the world. What it did do at the time was to force a reckoning—it got mainstream society to wake up and confront the AIDS crisis. Eventually, you see a shift in public policy, in fundraising. It was just a start, and as we know, we were just at the beginning of the AIDS crisis, but it was an important shift. It put a very familiar and famous face to the disease.
Bostonia:
What do you hope viewers take away from the film?
I want his legacy in relation to the AIDS crisis to be seen alongside his great cinematic legacy—he was a massively important figure in film culture whose fate ran headlong into the worst health crisis of modern times—and [for viewers] to realize the importance of seeing these stories through a queer lens. It's a deliberate reclamation.
Bostonia:
How has Hollywood changed for gay actors since the 1950s and how has it remained the same?
Well, you just said it: things change, things stay the same. It's no longer such a liability to be an out gay actor. Representation is at an all-time high. But then again, I still think there's a prejudice against openly queer people playing straight, romantic leads. And there are still people at the very top of the Hollywood food chain tucked deeply inside closets.
Rock Hudson: All That Heaven Allowed is streaming on MAX and all HBO platforms. Watch a trailer for the film here.