Red Sox Ticket Buying Tips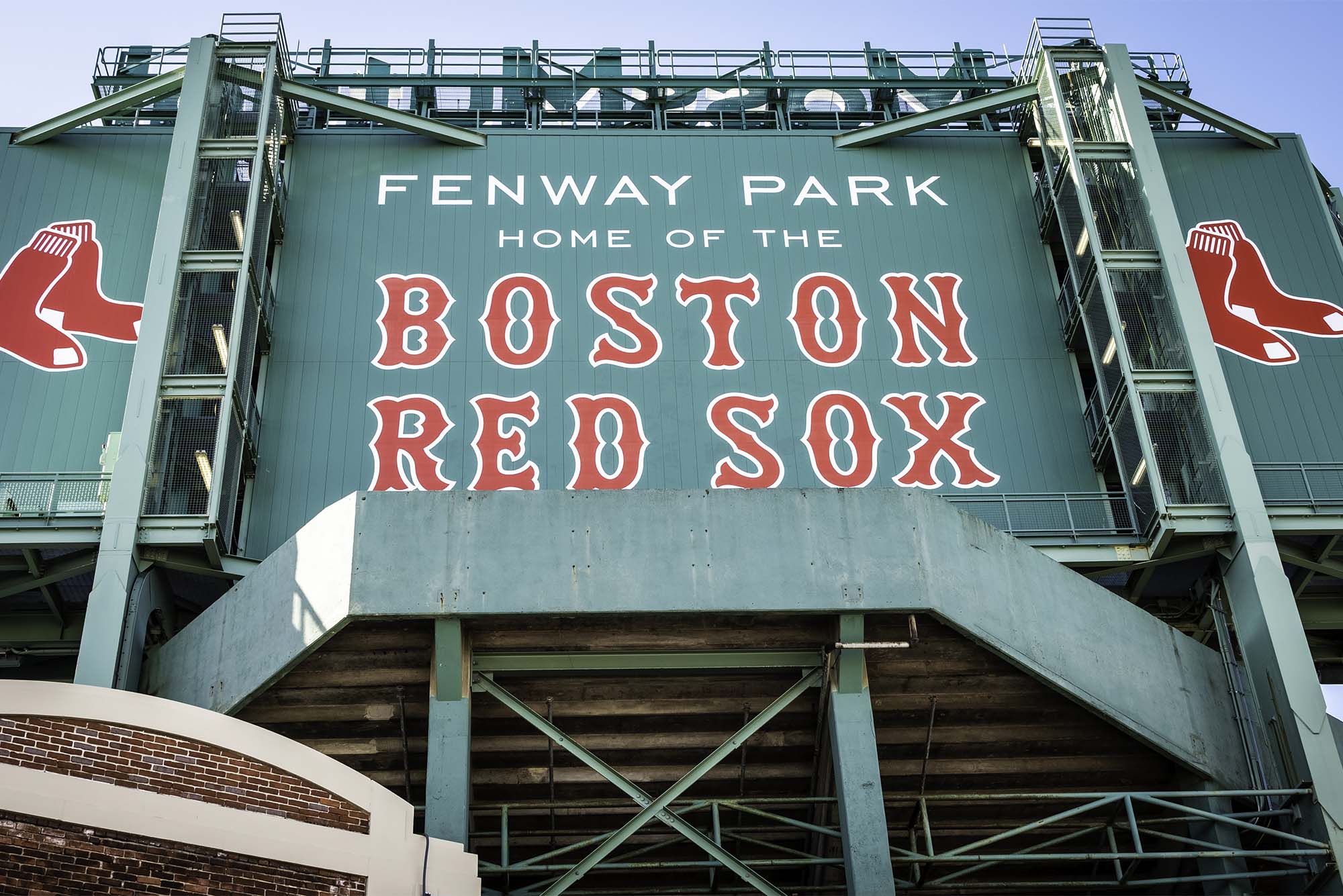 In The City
Handy Tips for Shopping for Red Sox Tickets
Six ways to buy tickets without breaking the bank
There have been times when landing Boston Red Sox tickets was nearly impossible, or they cost half of one month's rent. Right now, at least, that's not the case—you just have to know how to scout out tickets with a smart approach.
Most people outside the Red Sox organization aren't expecting much of the team this season. Some predictions point to an average or below-average record for Boston, with a 1% chance of winning the World Series. But it's a long season!
In recent years, Red Sox tickets have been the most expensive in Major League Baseball. The cost of attendance for a Red Sox game is more than $100 over the MLB average. Ticket prices have declined slightly since COVID-19 restrictions in 2021, but you can expect the sticker price of a typical Red Sox game this season to hover around $60, but it can vary widely depending on where you sit.
With that in mind, BU Today offers tips, each with a unique strategy for getting inside Fenway Park.
The Opportunist
Take advantage of being a college student by signing up for student ticket offers provided by MLB. You can buy a student ticket for as low as $9 for select Red Sox games and events. Don't forget your student ID and to download the ticket to the MLB Ballpark app. Go through Gate B for entry. Just be quick to click and buy when the alert comes from the Red Sox, as these tickets disappear fast.
The Philanthropist
What better way to get your hands on tickets than through the team's official charity? The Red Sox Foundation helps Boston youth, veterans, and families in need. The foundation auctions off tickets for some of Fenway's most in-demand games on its website via raffles.
You can also experience the game by volunteering with the Fenway Green Team. Volunteers (who must be 18+) gather beer cups, water bottles, and other recyclables from fans during the first seven innings—all while keeping an eye on the game, of course. Find out how to sign up here.
The Waiting Gamer
For those who live on the edge, the best deals on tickets can be at the stadium, but supplies are limited due to sellouts. Plus, the lines can stretch for hours. If you're willing to wait, head down to Fenway's Gate E on Lansdowne Street. There's no guarantee you'll get a ticket, even when you arrive at the front of the line. If you do get tickets, they're typically for single and obstructed-view seats or for standing room. That said, if you're lucky, you can get into a game that has been sold out for months.
The Headhunter
Buying Red Sox tickets off the street typically means paying more than face value—often much more. And although scalping tickets is illegal in Massachusetts, the biggest problem for buyers is not getting busted, but winding up with fake tickets. "Ask to look at the ticket," advises one experienced alum. "Make sure the date, time, and opponent are correct. Check whether or not that section and seat exist." To get the best bargain, he suggests buying right before a game begins, right after it's started, or if the forecast calls for rain.
The Gambler
Same advice here. Be wary of scams. Buying tickets online on Craigslist or eBay is another option. Transactions can be faster and easier on Craigslist because you're dealing person-to-person. Tickets can usually be purchased at face value on Craigslist, but are often much higher on eBay. Facebook groups are also an up-and-coming online forum for finding tickets.
The Doughboy
Try out Ace, Stubhub, or VividSeats for official tickets at a cheaper price. Prices are as low as $9 for a Red Sox game this season. Or, check out Seatgeek, MLB's official ticket reseller, but beware of rising prices on these reselling websites. Resellers are also prone to high service and delivery charges, so keep that in mind and don't be surprised if your $20 ticket becomes a higher price at checkout.
A few final tips: Sunday games are usually cheaper than Friday and Saturday games. Keep in mind that standing seats are less expensive, with the Green Monster seats being the most expensive and most difficult tickets to procure.