Prize-Winning Journalist Jamil Smith Named Top Editor of The Emancipator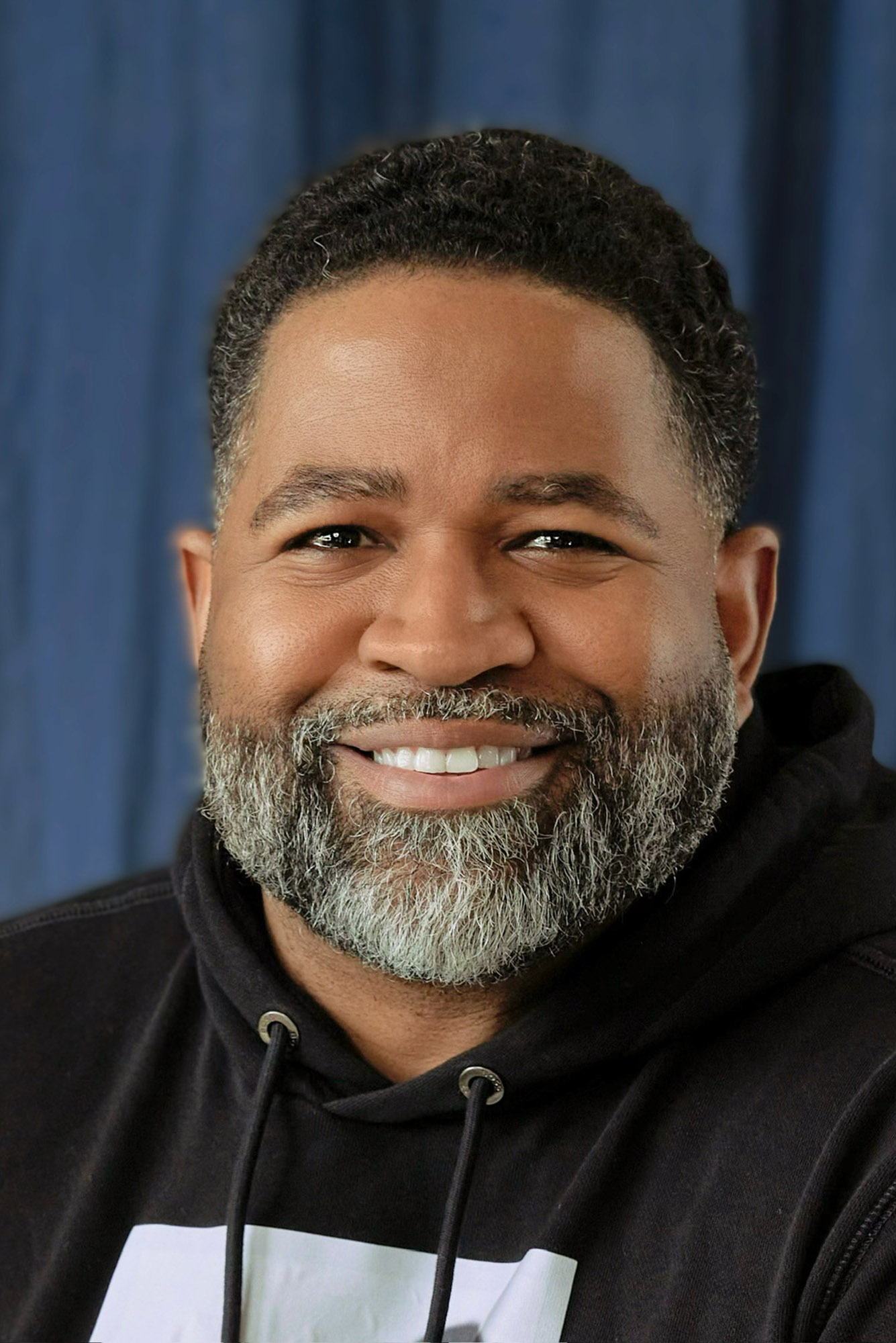 New Appointment
Prize-Winning Journalist Jamil Smith Named Top Editor of The Emancipator
"The only direction I'm concerned with is up," he says of the Center for Antiracist Research's two-year-old online opinion site
Journalist Jamil Smith, who has collected Emmys and other honors during two decades covering race, politics, and culture, has been named editor in chief of The Emancipator, a digital magazine housed within the Center for Antiracist Research (CAR) at Boston University.
Smith, 48, assumed the post on November 13, coming to CAR from the Los Angeles Times, where he wrote essays. He replaces former coeditors in chief Amber Payne, who is now The Emancipator's publisher, and Deborah D. Douglas.
During his career, Smith's journalistic eye has roamed across subjects that have been the focus of national discourse. He has written about the murder of George Floyd for Rolling Stone and the murder of Ahmaud Arbery for Vox.
In a Los Angeles Times piece in June, he criticized Florida Governor Ron DeSantis and his Texas counterpart, Greg Abbott:
"Truth is, the Republican war on 'woke' is wearing me out. Conservatives have been attempting to revise the English language, changing the meanings of terms such as 'critical race theory' to suit their worldview. In that war, their most aggressive campaign may be against the word 'woke,' a term meant to inspire social action and vigilance in a nation rife with hatred for people based simply upon who we are. It means, quite literally: stay awake…[DeSantis'] partner-in-possible-crime, Texas governor Greg Abbott, joined DeSantis last year in shipping migrants to both Martha's Vineyard and the residence of Vice President Harris in Washington. Abbott just did it again, busing 42 migrants from Texas to Los Angeles on a day-long trip without any food or water. Recklessly placing people in physical jeopardy is what we've come to expect from Republican governance. It is no wonder that three civil-rights organizations recently took the very rare step of issuing travel advisories for anyone in their constituencies traveling to Florida."
The Root, the African American webzine that has named Smith several times as one of the country's 100 leading Black influencers, commends his writing for The New Republic: "Drumming up race, gender and politics stories from the news cycle, Smith hits on cultural touch points from campus rape to the Rev. Al Sharpton, banging out a nice mix of opinion, headlines and original reporting."
The Emancipator editorship attracted him, Smith says, as "an evangelist for critical thinking."
"Some folks are working tirelessly to criminalize such thinking these days, particularly concerning bigotry and discrimination," he says. "As a journalist who has been writing and speaking about these issues, I can't think of a better and more timely challenge to accept. Racial inequity is an emergency, and we need press outlets of every size and variety covering it with the requisite urgency and diligence.
"The Emancipator stands out as a singular publication in this regard, thanks to our ability to unite what's best of journalism and scholarship."
"Jamil is the perfect person to lead The Emancipator at this pivotal moment in our growth," Payne says. "He is a brilliant journalist, a versatile media producer, and an influential cultural commentator. His poignant observations on race and racism have helped shape the national conversation, and his vision and passion for this work will be instrumental in taking The Emancipator to the next level."
As for new directions he's pondering for the publication, Smith says, "The only direction I'm concerned with is up. I've admired the tremendous work that The Emancipator has done to date, and I just want to contribute to its growth. The site will evolve, certainly, especially as we prepare for another presidential election year."
He says he was especially honored to work with Ibram X. Kendi, CAR's founding director, Payne, and The Emancipator staff.
"My mother, Dr. Rosalyn Howard, was a scholar," Smith says. "A cultural anthropologist, she first entered academia at about the same age I am now [48]. We lost her earlier this year, and I'm heartened that I have a chance to honor her by doing good journalism while in an academic environment, and leading a newsroom with integrity and curiosity at its core."
A Cleveland native and University of Pennsylvania graduate, with a degree in English, Smith shared three Emmys with colleagues for two National Football League–produced TV shows, Inside the NFL and Hard Knocks. He also garnered the arts reporting award from the Society of Professional Journalists' New York City chapter for a Time cover story on the Black Panther film.
He worked for four years at the William Morris Agency, a Hollywood talent firm, before joining CNN in 2002 as a production assistant. He worked for HBO Sports before joining the NFL. He has also worked for MSNBC (including as producer of The Rachel Maddow Show), The New Republic, MTV News, and Rolling Stone. He joined the Los Angeles Times last year.
Cofounded with the Boston Globe in 2021, The Emancipator now publishes under the sole aegis of CAR. It is coming off a banner year, having won the Edward R. Murrow Award for Excellence in Diversity, Equity and Inclusion for its essay and video series, The Talk, about how racial identity shapes perceptions of safety.
The Emancipator also won two Society for News Design awards, two Telly Awards, and a National Association of Black Journalists' award for a series on the racial wealth gap.
In September, Kendi laid off 19 people from CAR. Although an internal University audit found no issues with CAR's handling of its grants, donations, and finances, BU has hired the global organizational consulting firm Korn Ferry to review CAR's management structure and organizational culture and recommend paths forward following the layoffs.
Kendi has said CAR will undergo a restructuring that will allow the center to operate with a staff about half its original size and under a fellowship model. Fellows will be in residence at BU for nine months working on their own individual projects and public events, while contributing to The Emancipator.