Cartoonist Explores Stories of Veterans of the Battlefield—and the COVID ICU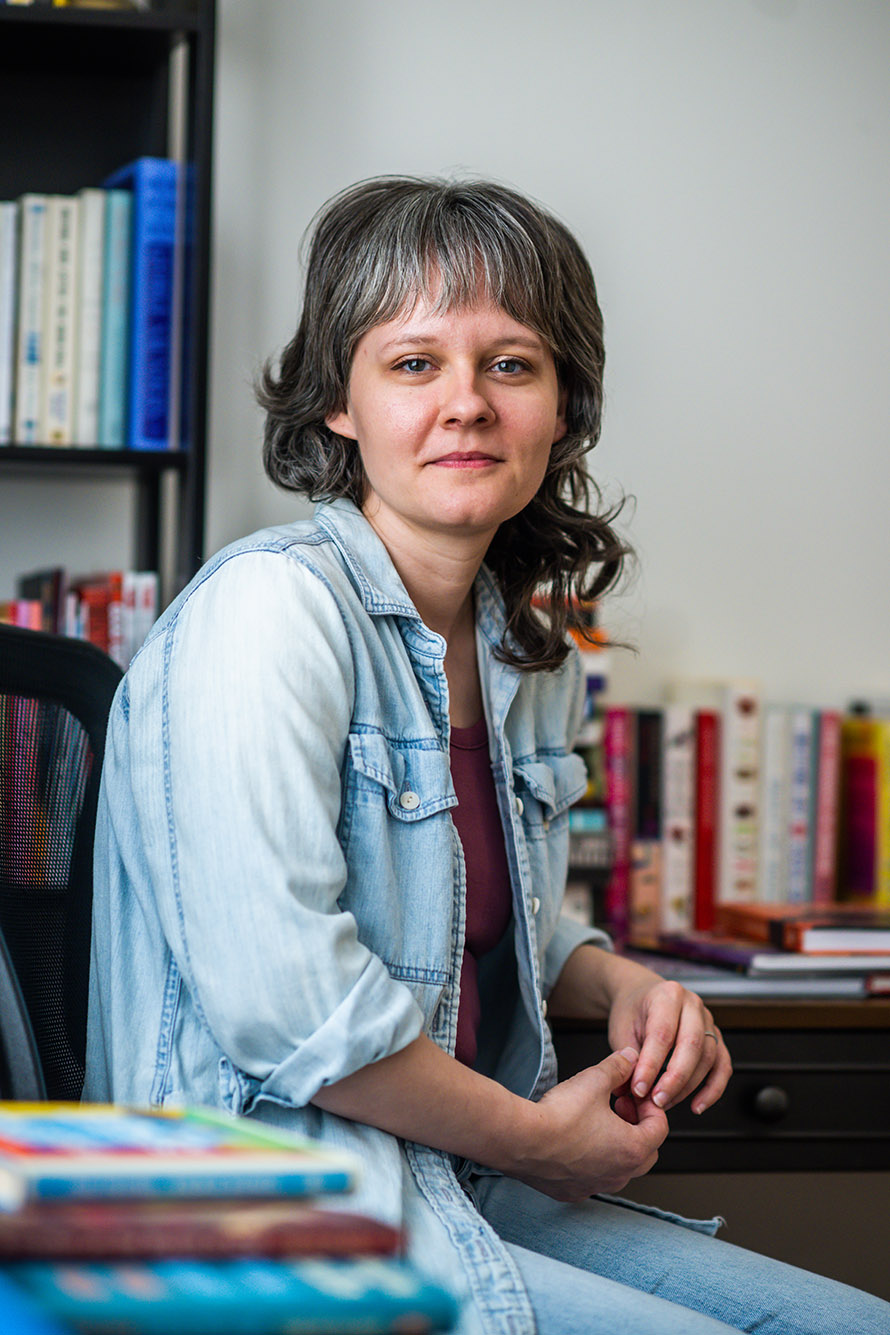 Books
Cartoonist Explores Stories of Veterans of the Battlefield—and the COVID ICU
Alum Jess Ruliffson's first book was an Eisner Award nominee
JESS RULIFFSON'S first nonfiction graphic novel focused on a dozen veterans of the wars in Iraq and Afghanistan, now back home and dealing with what combat had done to them, inside and out. The book, Invisible Wounds (Fantagraphics Books, 2022), was nominated for a prestigious Will Eisner Comic Industry Award in 2023. Publishers Weekly praised its "sensitivity and unflinching honesty."
Now, Ruliffson (GRS'22) and her husband, Ernesto Barbieri, a writer and registered nurse, are collaborating on a new project with the working title Saint in the City, about his experiences as a hospital intensive care nurse, during the COVID pandemic and beyond.
In the new work, the words are her husband's and those of his coworkers and patients and their families, with names and appearances changed to protect their identities. Barbieri was grappling with a memoir, and Ruliffson, who teaches the College of Arts & Sciences course The Graphic Novel, didn't know what project she wanted to tackle next. They had "a lightbulb moment," she says. "Luckily we collaborate pretty well, and I'm biased, but I think his writing is really wonderful."
This year, Saint in the City has been excerpted in the Boston Globe, under the title Tenderness and Brutality, and in the Nib, then publisher of political cartoons and nonfiction comics.
For Invisible Wounds, she interviewed veterans who talked about race and identity at home, as well as on the battlefield.
"Listening is—it's going to sound corny—but I feel like it's how we save each other," says Ruliffson, who has a BFA in illustration from the School of Visual Arts in New York and a master's degree in creative writing from BU.
The two projects explore conflicts between duty and humanity, the unpredictable fallout from life-or-death decisions, and the effects on those who do the deciding and may suffer what she calls "moral injury."
Both in the ICU and on the battlefield, there can be "a gap between what you're asked to do and what that really looks like," she says.
"There's this idea," she adds, "particularly during the pandemic, that there's this big thing that I don't have any power to stop, where I can't help the people I love who are suffering. Or maybe you don't even know the people very well, but you're confronted by their suffering. What do you do with it?"