BU Appoints New Executive Director of Innovate@BU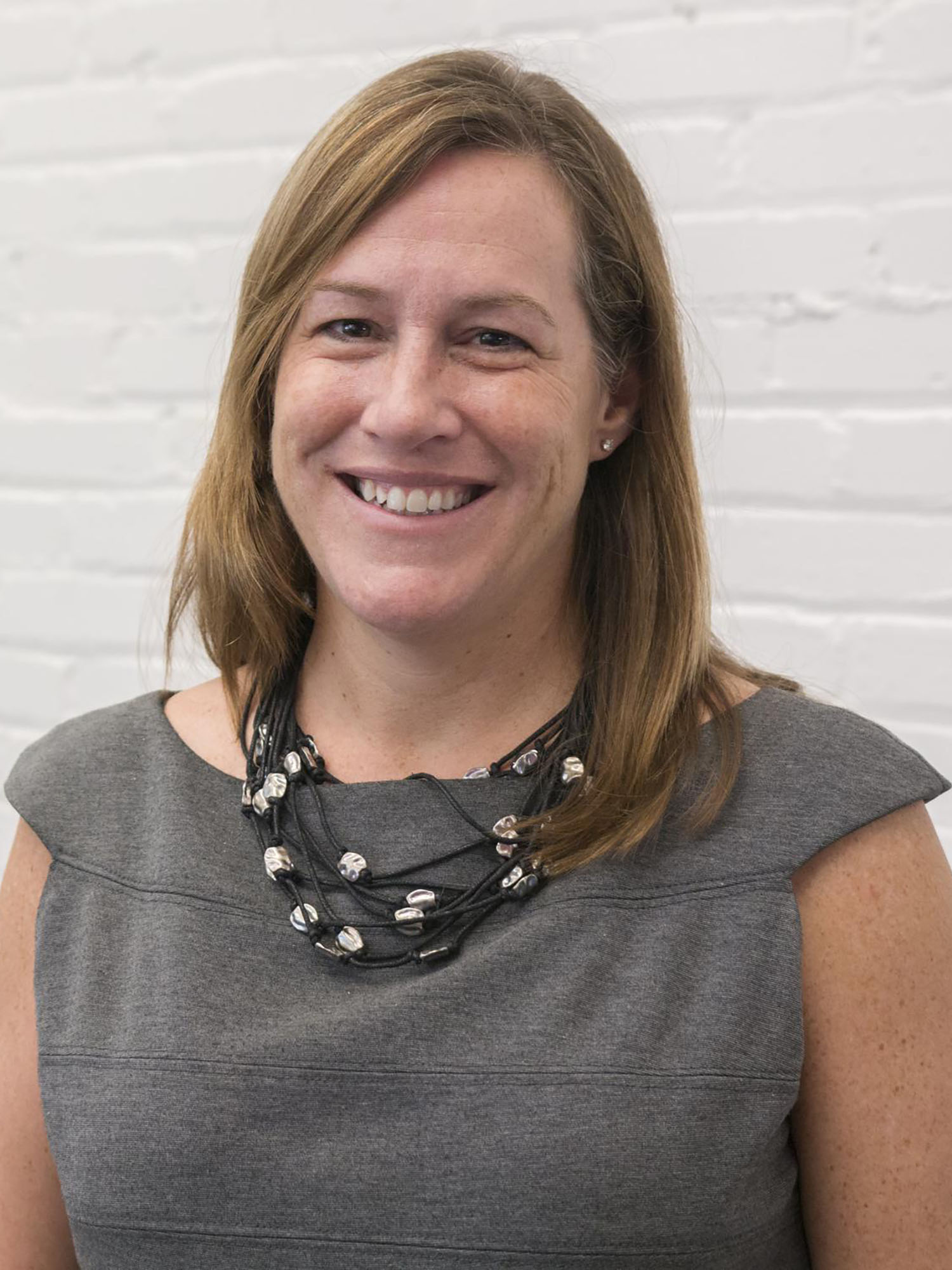 University News
BU Appoints New Executive Director of Innovate@BU
Former MassChallenge president and CEO Siobhan Dullea (CAS'91) starts April 3
Boston University announced the appointment of Siobhan Dullea (CAS'91) as the new executive director of Innovate@BU this week, capping off a monthslong search process to fill the top job at the University's training hub for future entrepreneurs.
Dullea, who served most recently as president and CEO of MassChallenge, will start her new job at BU on April 3. She'll replace Gerald Fine, professor of the practice of mechanical engineering and of materials science and engineering at the College of Engineering, who stepped down as executive director in 2021, and Ian Mashiter, master lecturer of strategy and innovation in the Questrom School of Business, who's held the role on an interim basis since 2022.
"I've been part of the Boston innovation ecosystem for over 20 years—in a start-up, in an accelerator, as an investor, and worked closely with city and state governments on economic development," Dullea says. "This role is my first in academia and I am excited to contribute to the innovation ecosystem in a new way."
She spent six years at MassChallenge—a nonprofit start-up accelerator and network connecting entrepreneurs, experts, corporations, and communities to grow and transform businesses and economies—building out its capacity, streamlining its internal systems, and guiding it through disruption caused by the COVID-19 pandemic.
In an email sent to students, faculty, and staff on Wednesday, Jean Morrison, University provost and chief academic officer, highlighted the robust innovation ecosystem MassChallenge fostered under Dullea's leadership. 
"Siobhan drove significant growth and change at MassChallenge, building transformative new partnerships with private funders, dramatically streamlining its administrative structure, and successfully steering the organization and its start-ups through the pandemic-era shift to virtual work and services," Morrison wrote.
Before MassChallenge, Dullea helped grow and scale other innovative local organizations. She was the chief growth officer for the Grommet, an online marketplace based in Somerville, and served in a number of executive roles at C Space, a global business consultancy in Boston, most recently as its global chief client officer.
Dullea was named a Boston magazine "Visionary on the Rise" in 2019 and, in 2021, was named to the FCW Fed 100, the most prestigious award in federal information technology. She is also a founding team member of Mass Fintech Hub, a public-private partnership fostering financial technology growth across the commonwealth, as well as a board member of Women in Sports Tech and a founding member of Wage Equity Now.
"Through extensive conversations with Siobhan and our search committee about her background, educational philosophy, and ideas for further growing Innovate@BU and its IDG BUild Lab Student Innovation Center as a campus hub for entrepreneurial activity, it was clear from the outset that her energy, deep industry knowledge, and experience building business ecosystems and promoting a culture of innovation across large audiences were an ideal fit for this leadership role," Morrison wrote.
Founded in 2017, Innovate@BU is a training ground for creative, entrepreneurial student ventures and projects. Housed within the state-of-the-art IDG BUild Lab Student Innovation Center, Innovate@BU has enabled hundreds of students to realize their biggest ideas.
Dullea, for her part, is looking forward to continuing that legacy.
"The Innovate@BU team has created something special, and I want to build (pun intended) on that success," Dullea says. "Innovation is important in all career fields. While this is more obvious in some fields—engineering, business, or life sciences—Innovate@BU should help any student in any school or college at BU get access to the tools, resources, and support they need to learn how to be innovative in their area of study or passion, as well as those who want to solve problems and build businesses as entrepreneurs."