Alternative Service Break Trips Return to Normal after Three Years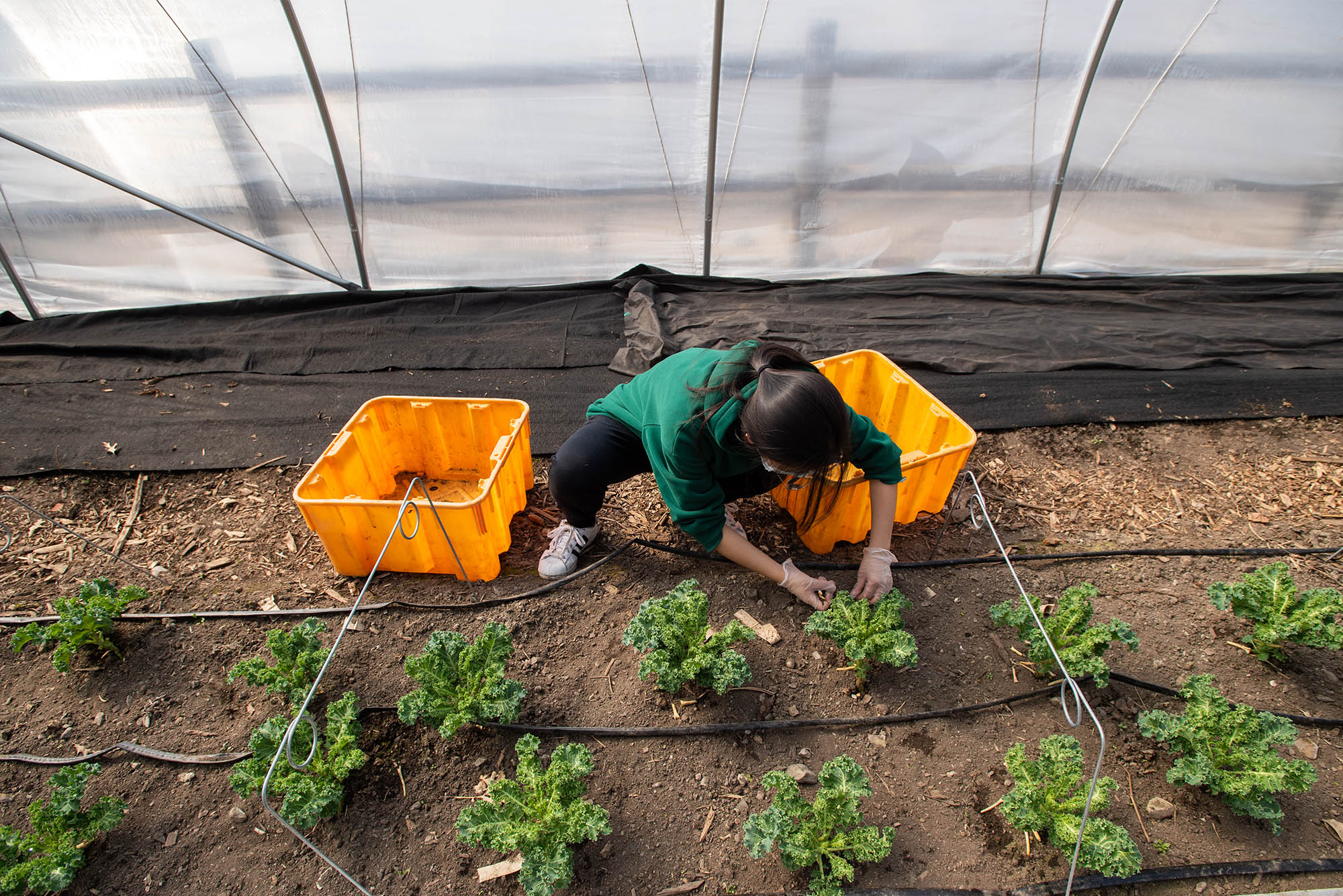 Volunteer
Alternative Service Break Trips Return to Normal after Three Years
Students will travel across the country to do meaningful volunteer work
After three years of pandemic disruptions, BU's Alternative Service Breaks (ASB) are back in full force this year.
The weeklong program, run by BU's Community Service Center (CSC) from March 5 to 11, gives students the opportunity to travel and volunteer with nonprofits over Spring Break. ASB was founded over two decades ago to bridge diverse communities and teach students about the importance of inclusivity and social justice, according to the CSC website.
"I think the beauty of it being in person and being this full week is that you're really getting a chance to bond with the other volunteers and your team in general and the community," says Alex Shores (Sargent'24, COM'24), ASB co-program manager.
In 2020, the ASB trips were canceled due to the pandemic; in 2021, they were held virtually; and last year, they took place in person, but only in and around the Boston area.
This week, the 60 students who signed up for the sold-out trips will partner with organizations that focus on animal rights, environmental conservation, health and disabilities, housing and homelessness, and youth and education.
Volunteers will work at a supportive living community for the blind in Chicago; participate in seashore maintenance in Hobe Sound, Fla.; work at an animal shelter in New Orleans; build housing for older adults in Macon, Ga., tutor middle schoolers in Louisburg, NC; and help clean the Shawnee National Forest in Shawnee, Il. The CSC has partnered with many of these community organizations for decades.
"Alternative Service Breaks is a program that allows you to immerse in all aspects of leadership and service," says Nadira Harshitha Sivabalan (CAS'23), ASB co-program manager. "ASB, at its core, is an experience that facilitates learning in its truest sense."
The program provides students with an understanding of how the communities they serve combat the inequities they face, the organizers say. The CSC encourages students to reflect on their experiences during and after service, Shores says. What's more, ASB gives students an opportunity to meet other BU students who are passionate about service.
"We hope they come out of the experience with some new friends and a deeper understanding of a social justice issue that maybe they already knew a little bit about or had never heard of before," Shores says.
"Take away what you want or what you find," Sivabalan says. "It can be service, it can be learning, it can be friendship, or it can be a reinforced understanding of what role you wish to play in your community, or anything you find interesting or delightful."