Will Biden's Pot Pardons Make a Difference—or Will States Ignore the Policy Change?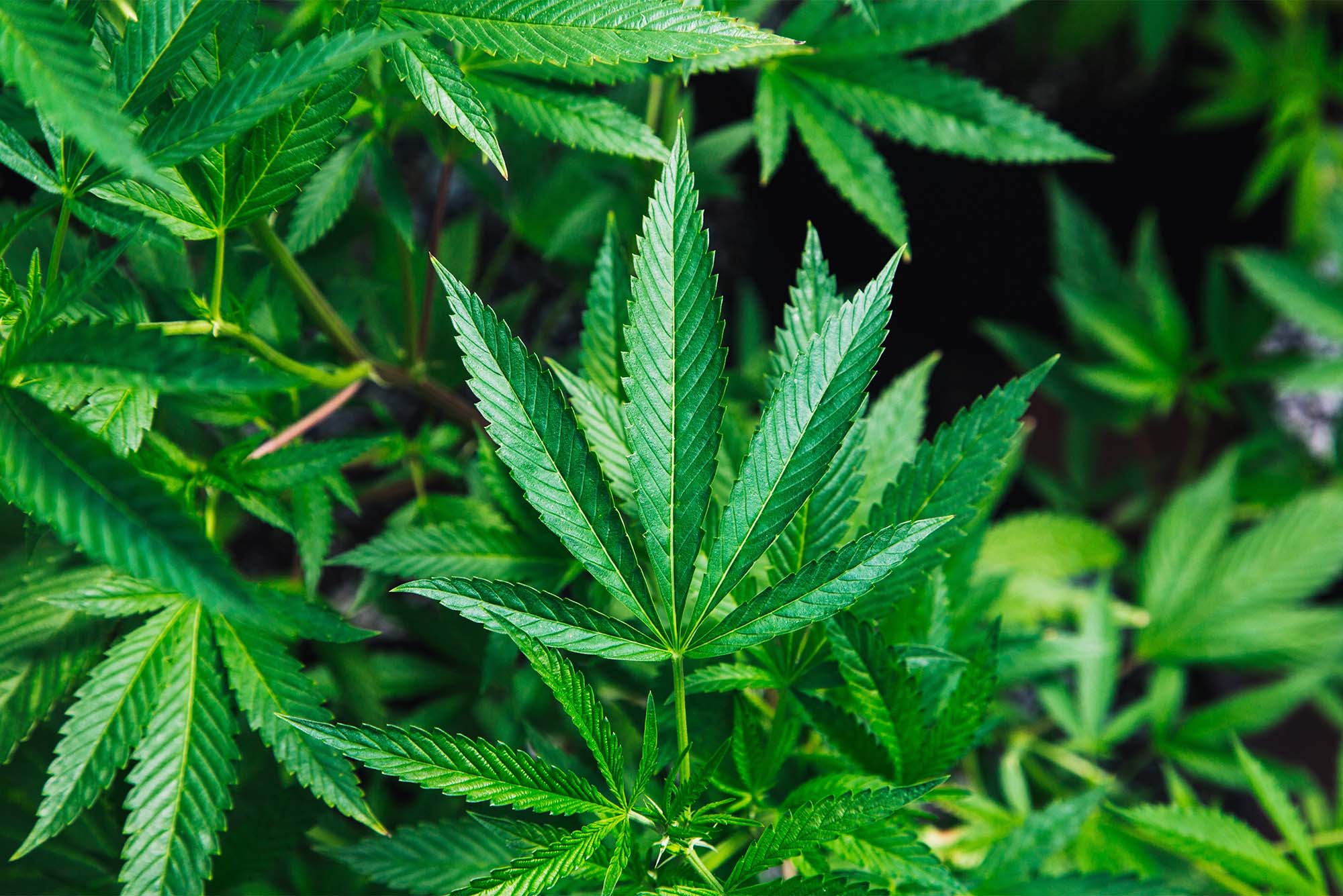 Politics
Will Biden's Pot Pardons Make a Difference—or Will States Ignore the Policy Change?
CAS' Seth Blumenthal, an advocate of marijuana decriminalization, calls the policy change a "good-faith," but limited effort
"No one should be in jail just for using or possessing marijuana." With that statement, President Biden said that he would pardon thousands of Americans convicted of simple possession of grass under federal law (and under the federally controlled District of Columbia's drug laws).
While the president said in his October 6 announcement that no one is in jail currently for that offense alone, he added that the pardons will help people whose convictions denied them jobs, housing, or schooling. That means the pardons will help people even in states like Massachusetts that have decriminalized the drug in their state laws. Biden urged governors to issue similar pardons for those convicted under state possession laws, and those far exceed the number convicted under federal law.
Those state convictions have vast racial justice implications: people of color are disproportionately arrested despite marijuana use rates similar to that of white Americans.
The White House is crafting a pardon certificate that recipients can show to employers, landlords, and schools. Not eligible for pardons: those convicted of possessing other drugs, convictions for producing or intending to distribute marijuana, and undocumented immigrants arrested for pot possession.
Beyond decriminalization, Massachusetts allows people to seek expungement of past pot offenses from their records. Governor Charlie Baker this summer signed another law expanding and hastening expungement.
Seth Blumenthal (GRS'13), a College of Arts & Sciences Writing Program senior lecturer, says he got emails from former students after Biden's announcement, "asking me, is this the beginning of the end of prohibition?" Blumenthal is a historian and a marijuana decriminalization advocate and winner of a 2020 Metcalf Award for Excellence in Teaching. His classes include Marijuana in American History and Marketing and Equity in the Cannabis Industry (co-taught with Jonathan Hibbard, a Questrom School of Business assistant professor of marketing).
BU Today:
Is this the first step toward federal decriminalization of marijuana or is that still too politically radioactive?
Blumenthal: It's a step. There've been many steps. To me, what it shows is a lot of federal action on legalization now, in addition to the MORE Act in the Senate, which would decriminalize and expunge. Years ago, few politicians—mostly just Bernie Sanders [Vermont Independent US senator]—were willing to stick their neck out for cannabis legalization. Polls definitely show a sea change in public opinion over the last 20 years, but still many politicians are hesitant.

I wonder if Biden's move will give cover to some politicians to follow the polls. There are significant limits in what he's done. It's mostly symbolic. Undocumented folks aren't protected. When we look at most of the people in prison [for marijuana possession], it's in state prisons.
BU Today:
Along those lines, aren't some governors likely to ignore Biden's plea that they pardon those convicted under state possession laws? Will that diminish the reach of his initiative?
Blumenthal: Yeah. Seeing the recalcitrance of some states against legalization indicates why a federal change is necessary. The state-by-state approach has run out of gas. We've already seen conservative voices dragging out tired and debunked arguments about things like the gateway theory [that marijuana launches users into more serious and dangerous drugs]. If Biden's going to go on this angle, they're going to go the opposite, to try to develop some political capital out of opposing his changes. Though I think Biden forced governors' hands to support either mass incarceration or reform. Even though it's symbolic, it's making people take a stance on something pretty unpopular, the war on drugs.

BU Today:
A pardon doesn't expunge federal conviction from someone's record, as Massachusetts does with state-law convictions?
Blumenthal: Right. That's another reason why I think this is mostly symbolic. Which matters when it comes to federal drug policy. Many of the laws are symbolic. The war on drugs was the same way. A lot of [President Ronald] Reagan's efforts at the federal level were messaging an approach to drugs that states then mimicked. There is that power of the federal government to create that template about what direction policies should go. How effective [Biden's will be] remains to be seen. I think it's a good-faith effort to limit the harms, but it's literally papering over a systemic issue.
BU Today:
The president also wants to downgrade marijuana from a Schedule 1 drug now equivalent to heroin and LSD. How significant is that?
Blumenthal: This is by far the most important part of the announcement to many folks pushing for drug law reform. Richard Nixon in 1972 ensured that it was the [Drug Enforcement Administration], not public health experts, who would determine cannabis' classification as a Schedule 1 drug, in keeping with the criminalization of marijuana during that period. This classification was just for addictive narcotics that lack medical use; as a result, there is very little opportunity to research cannabis because of the restrictions. As we've seen when marijuana is framed through a medical lens rather than through a criminal lens, in state elections on legalization, Americans are much more supportive.

[Biden's reclassification] would have that impact, but on a much larger scale, to move cannabis policy into the public health realm and away from enforcement and the justice system. This would be a challenge to the role that the DEA plays in cannabis policy.
BU Today:
Ultimately, do you see the solution as total federal decriminalization?
Blumenthal: Like I mentioned, the state-by-state approach since 1996, when California legalized medical cannabis, has run out of gas. There are only so many states that can do that, and we've seen draconian and racist cannabis laws continuing in many states, especially in the South. This regional dynamic has made federal efforts necessary to truly end the war on marijuana. Thinking about groups that are marginalized, like the undocumented, that have been harmed the most by the war on drugs—does [Biden's move] really signify a huge shift? From their perspective, maybe not so much.