Seth Blumenthal of the CAS Writing Program to Receive a 2020 Metcalf Award for Teaching Excellence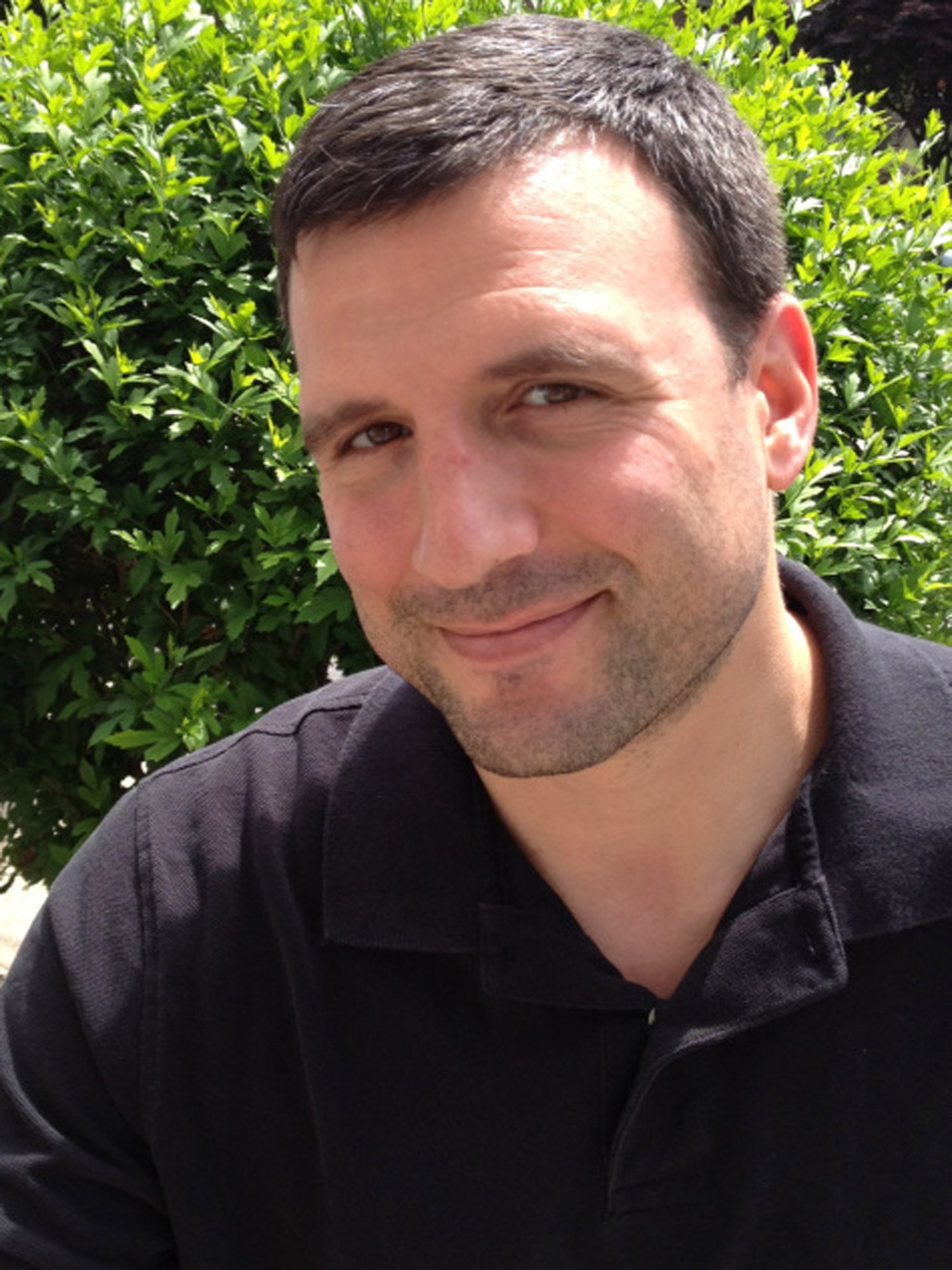 Accolades
CAS Writing Program's Seth Blumenthal: 2020 Metcalf Award
Assigns activism to his students, then has them write about it
Like most college students, Terriers are often urged to "get involved" and "make a difference in the world." Seth Blumenthal makes it mandatory in his class Writing, Research, and Inquiry: Educated Electorate.

"Three or four weeks into the semester, they are supposed to start their activism, and they are required to do that for four weeks, three hours a week," says Blumenthal (GRS'13), a College of Arts and Sciences senior lecturer in the Writing Program. His students volunteer with political campaigns, nonprofits, and other groups, then present a research paper on the issue at hand. Finally they must convert that paper into a newspaper-style op-ed for the general reader.

"When I signed up for his class, I never imagined that it would impact me as much as it did," says Isabella Watson (Wheelock'23). "If I didn't take it, I would have never pushed myself to work for Generation Citizen. Working for this volunteer organization has changed so much about how I view education and teaching in urban public schools. Because of this, I'm now pursuing a minor in political science. I really want to make a difference in education and actually change how civics is taught."

Reactions like that are one reason that Blumenthal has been named a recipient of one of 2020's Metcalf Awards for Excellence in Teaching, to be presented at the University's 147th Commencement Sunday, October 3. The ceremony honoring the Class of 2020 was postponed because of the COVID-19 pandemic, which closed campus in March 2020.

"The first thing I really thought about when I heard, besides thanking my wife for being so supportive, is that the Writing Program is really the best place on campus to learn about teaching," Blumenthal says. "It's so creative, there's a lot of ingenuity, and this group of educators is really focused on engaging students and being better teachers. We really push each other."

Blumenthal "has been a leader in bringing experiential learning to our classes, a valued mentor of graduate students, and an activist on behalf of his colleagues—all while he has carved out a significant and impressive profile as a scholar," wrote Chris Walsh (CAS'95, GRS'00), a CAS associate professor of English and Writing Program director, in recommending him for the Metcalf Award.
Walsh also took note of Blumenthal's stellar student evaluations, including one favorite: "Pushes students outside of their comfort zone BUT IN A GOOD WAY."

Blumenthal maintains an extensive list of contacts who can help students locate a volunteer opportunity, from political to environmental causes to nonprofits like Rosie's Place, a Boston shelter for women. Campus groups range from College Democrats to College Republicans and from Jewish student groups to a group supporting Palestinian justice.

For some students, just taking the initiative to connect to a group is one of the biggest hurdles.

"I meet with some of them after three weeks and say, 'What have you got?' And they're like, 'Wait, you really expect me to do this?'" Blumenthal says. "They'll say things like, 'Well, I shot an email off to the campaign and nobody responded, so oh well.' And that for me is one of the biggest teachable moments. I say, 'Guess what, their campaign office is in Allston, take the train out and knock on the door.'"

Typically, within a couple of days he discovers those same students are already knocking on doors. That's one of the most rewarding parts for him, when they get a sense of accomplishment from taking that leap.

He dials back on reading and other assignments when the students are in the volunteer phase, but tries to give them a theoretical framework for whatever they're involved in, which they'll use in their research papers. Some have a hard time with the seven-to-nine-page paper, while others think boiling that down to a maximum 1,200-word op-ed is more difficult.

"I think the really important part is how they bring together their experience with what they do in class. When they write their papers, I encourage them to use the first person, and for a lot of them that is just bizarre," he says.

"I have never had a class that required me to go out and get experience for my writing," says Zeynep Cavusoglu (COM'22), whose volunteer hours were spent working for Pete Buttigieg's 2020 presidential primary campaign in New Hampshire. "Volunteering this semester really helped me with my writing assignments by connecting me with my work on a more personal level."

Blumenthal joined BU as a graduate writing fellow in 2009 and earned a doctorate in history here. He became a full-time lecturer in 2013. He brings his own interests and research to his teaching, with classes like Imagining Vietnam: The Big Muddy in American Culture, Marijuana in American History, and High Stakes: Creating Social Equity in the Massachusetts Cannabis Industry, which he cotaught last year with Ian Mashiter, a Questrom School of Business senior lecturer.

In his book Children of the Silent Majority: Youth Politics and the Rise of the Republican Party, 1964-1984 (University of Kansas Press, 2019), based on his doctoral dissertation and extensive additional research, Blumenthal explores the outreach by Republicans and conservatives to young voters in the 1960s and 1970s. The book won the 2019 James P. Hanlan Book Award, the only annual book prize given by the New England Historical Association.

"For students, I think the most important part is to reflect on these things as the history of now," he says, "to understand that the past has really shaped who they are and the world they're inheriting, and they're better off understanding that so they can have some agency."

"He connects writing to doing," says Sarah Madsen Hardy, Writing Program associate director and a CAS master lecturer, "putting students in the position to have something they really want to say and giving them a chance to see how what they write can make an impact on the world."

With Anna Panszczyk (CAS'97), a CAS senior lecturer, Blumenthal cofounded the Writing Program's Collaborative Mentoring Initiative (CMI), which pairs graduate writing fellows with faculty mentors.

"Seth is warm and funny, and because of that he is able to convince many more graduate students to take a chance on a fledgling mentoring program," Panszczyk says. "When CMI was forming, Seth joked that he wanted to call it 'Pedagogy Pals,' and perhaps we should have gone with that name. It is reflective of the real strengths that Seth values and encourages in mentoring relationships and why he has a real gift in facilitating them."

A gift from the late Arthur G. B. Metcalf (Wheelock'35, Hon.'74), a BU Board of Trustees chair emeritus and former professor, funds the Metcalf Cup and Prize and the Metcalf Awards for Excellence in Teaching, created in 1973 and presented at Commencement. The Cup and Prize winner receives $10,000, and the Award winners receive $5,000 each. A University committee selects winners based on statements of nominees' teaching philosophy, supporting letters from colleagues and students, and classroom observations of the nominees.

The 2020 Metcalf Cup and Prize winner is Sarah Sherman-Stokes, a School of Law clinical associate professor of law. The other 2020 Metcalf Award for Excellence in Teaching has been awarded to Courtney Goto, a School of Theology associate professor of religious education.

Find more information about Commencement here.