The Weekender: April 28 to May 1
A West Campus dining hall tradition, BU lacrosse, and the National Antiracist Book Festival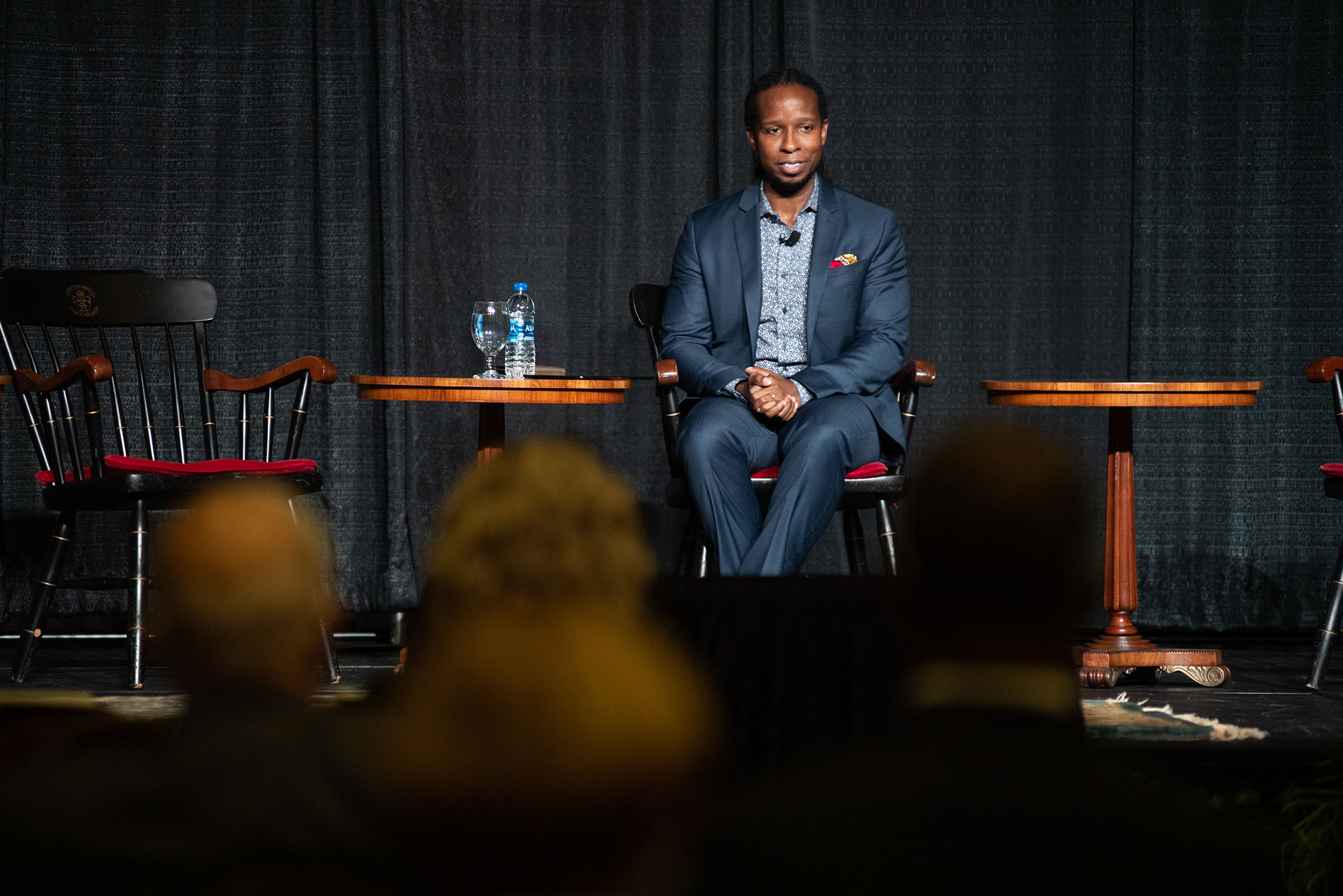 May will be here on Sunday, so it's time to gear up for finals, warm weather, and the end of the semester.
Make the most out of your weekend by eating nostalgic food at an annual West Campus dining hall tradition, hear from leading antiracist activists and writers at the National Antiracist Book Festival, or watch the BU lacrosse teams on Nickerson Field as their regular season winds down.
'90s Night with Spoon University
Food publication Spoon University is hosting a '90s night in the West Campus dining hall on Thursday. From 5 to 9 pm, you'll get a feel for the decade in food form: the menu will consist of dino nuggets, pizza bagels, cosmic brownies, and Dunkaroos. The event has been a staple of BU Dining Services theme nights for years, so be sure to check out what the hype is about.
'90s Night with Spoon University is Thursday, April 28, from 5 to 9 pm at the West Campus dining hall, 273 Babcock St., Boston.
If you're environmentally conscious and need to stock up on toiletries, Uvida is the spot for you. The owner, UMass Boston alumna Maria Vasco, has two storefronts: one in East Boston and one in the North End, with a third on the way in Brookline. Uvida is Boston's first zero-waste shop. It sells sustainable items, including bamboo toothbrushes, shampoo and conditioner in bar form, and refillable shampoos, body washes, and toothpaste tablets.
Uvida has two locations: 28 Atlantic Ave., in Boston's North End, and 24 Porter St., in East Boston. Find hours here.
Lacrosse Doubleheader
Both the BU men's and women's varsity lacrosse teams finish their regular seasons on Friday before the Patriot League playoffs begin. Currently the nation's 14th-ranked team, according to the NCAA Lacrosse Coaches Poll, the men go up against 20th-ranked Army West Point at 8 pm. Before that, at 4 pm, the women play American University. Both games are at Nickerson Field.
The BU women's lacrosse team will take on American University on Friday, April 29, at 4 pm, and the men's lacrosse team will go up against Army at 8 pm, both on Nickerson Field. Purchase tickets via student Sports Pass or at the Agganis Arena Ticketmaster. Both games will be streamed on ESPN+.
BU's Center for Antiracist Research is hosting the virtual third annual National Antiracist Book Festival. The festival showcases the nation's leading antiracist writers, and guests can listen to panels on various subjects, including guns, the justice system, traveling while Black, the 1619 Project, and many more. Among the speakers are Ibram X. Kendi, BU's Andrew W. Mellon Professor in the Humanities and director of the Center for Antiracist Research; Nikole Hannah-Jones, author of The 1619 Project: A New Origin Story; and Keisha Blain, author of Until I Am Free: Fannie Lou Hamer's Enduring Message to America.
The third annual National Antiracist Book Festival runs from 9 am to 6 pm on Saturday, April 30. Reserve tickets here. Students can use code  "ARBF2022BUSTU" to purchase discounted tickets.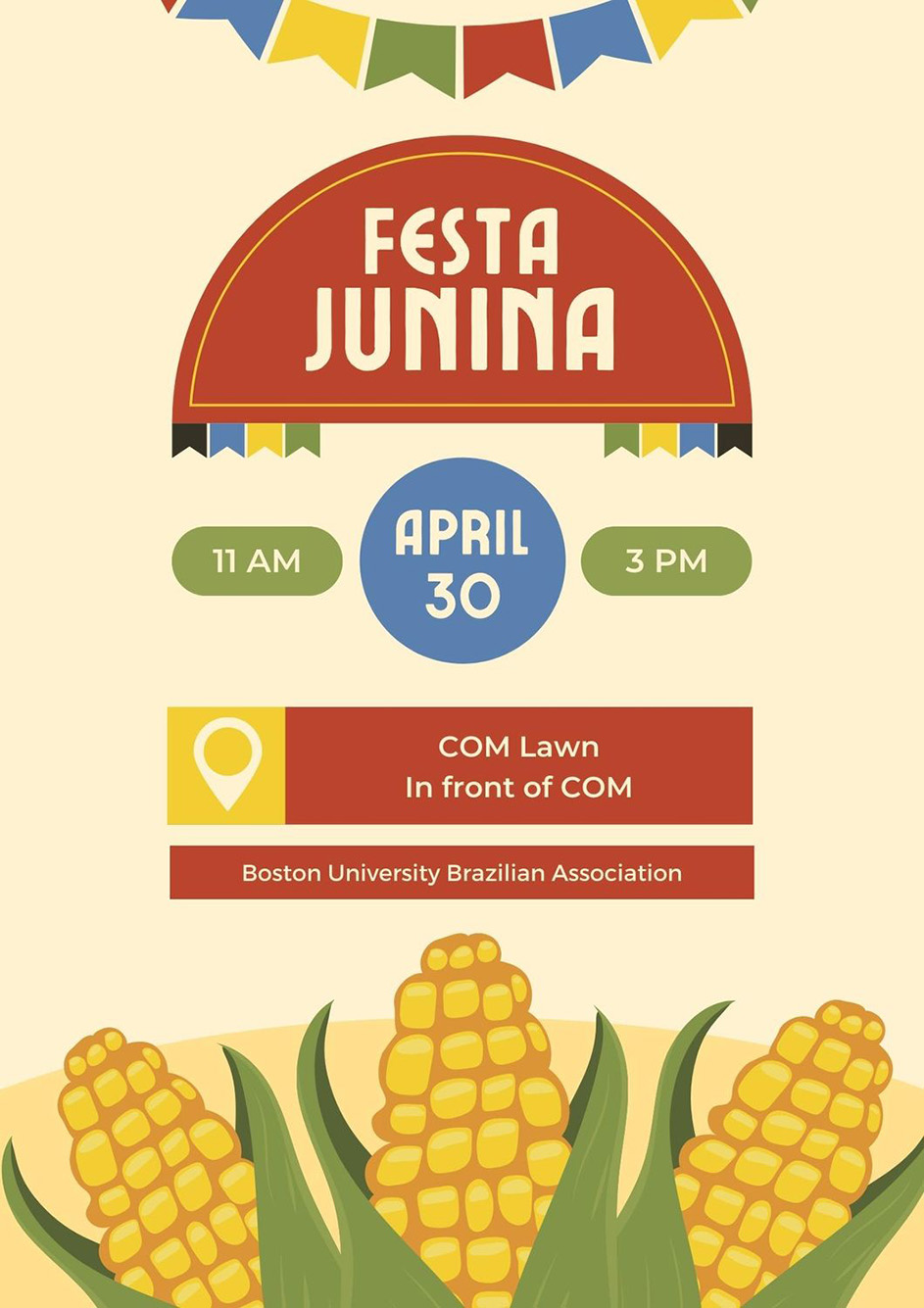 Everyone knows about Brazil's soccer superstars and the festivities of Carnival, but the BU Brazilian Association wants to show that the country is more than that. On Saturday, April 30, the club is hosting BU's first Festa Junina—or June Festivities. Junina is an annual celebration adapted from European Midsummer traditions. There will be five games (with prizes!) at the party: fishing, ring toss, can knockdown, potato sack race, and a (to be determined) game by the Global House in partnership with BU's Portuguese department. Brazilian food and drink will also be for sale.
BU Brazilian Association's Festa Junina is being held on the College of Communication lawn from 11 am to 3 pm.