New Music September 2022: Local Boston Concerts, New Album Releases
Recent albums from Imagine Dragons and Jon Pardi, plus live music at Boston's brand-new MGM Music Hall
NEW MUSIC
What's Hot in Music This Month: Local Concerts, New Releases
Recent albums from Imagine Dragons and Jon Pardi, plus live music at Boston's brand-new MGM Music Hall
Welcome back, Terriers, to our monthly column "What's Hot in Music."

This month, make the long walks across campus a little better with some new music: try Two Door Cinema Club's Keep on Smiling or Imagine Dragons' expanded edition of their hit album Night Visions. Celebrate the start of the school year by buying tickets to see Lil Nas X at Boston's newly christened MGM Music Hall at Fenway Park, or Carly Rae Jepsen at Roadrunner. No matter what type of music you are interested in, this September has it.
New Releases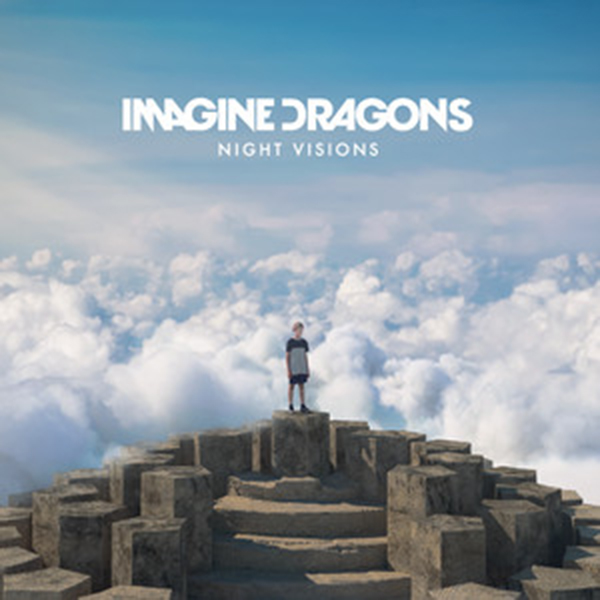 Night Visions (Expanded Edition), Imagine Dragons
Imagine Dragons rarely misses, and this new album is 100 percent worth a listen. The expanded edition of Night Visions is a celebration of the album's 10th anniversary—the original was released September 4, 2012. Night Visions has some of Imagine Dragons' biggest hits, including "It's Time," "Demons," and "On Top of the World," and this expanded edition also has new songs, among them the band's upbeat new single "Love of Mine." The band also released a music video for the new single, which depicts an astronaut's journey through space to another planet. The lyrics and the video indicate that the song is partly about dealing with isolation and our desire for attention and human connections. 
Imagine Dragons has also added an interactive game to their website, recruiting fans to source items to help fix a broken down "Dragon Wagon," which is what Imagine Dragons called their old tour bus. 
This must-listen album showcases the best of what Imagine Dragons has to offer.
---
Keep on Smiling, Two Door Cinema Club
The album title is Keep on Smiling, and Two Door Cinema Club makes you want to do just that with this 12-song, 47-minute release. Most of the songs have chill-electric vibes and are slower-paced. This album could work as a good study playlist or as you drift off to sleep. 
Two Door Cinema Club also tweeted a video of themselves melting the vinyl to Keep on Smiling so it couldn't be pressed again. The band confirmed to fans that the initial 5,000 copies of the limited edition vinyl would be the only copies ever sold, their protest against multi-format releases and album bundles. If you don't snatch up a physical copy in time, rest assured you can stream the album.
---
---
Julian Lennon is back making music after a long hiatus. Jude is Lennon's seventh album, his first since he released Everything Changes in 2011, and it's named after "Hey Jude," the iconic song Beatle Paul McCartney wrote for him as a young boy. Lennon has previously voiced his anger and resentment towards his father, John Lennon, while he's described McCartney as somewhat of a father figure, someone he looked up to. The album's title implies a tribute to Julian Lennon's relationship with McCartney. The music is peaceful, and like his father, Lennon is a well-rounded, talented musician who writes intelligent lyrics. This album is worth a listen, especially for Beatles fans.
---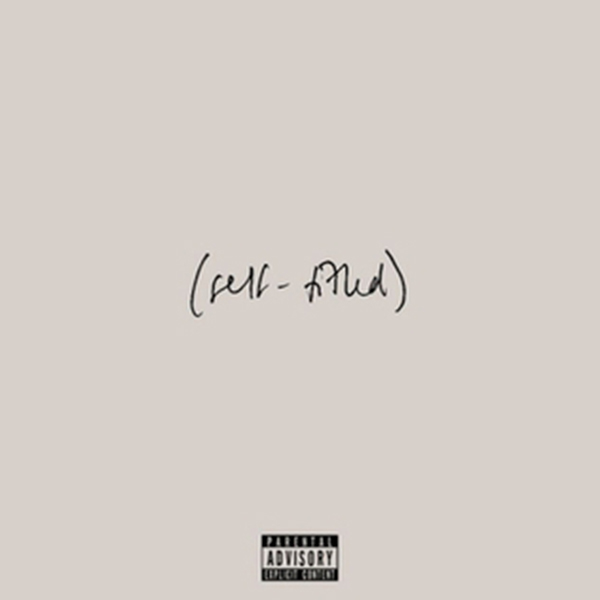 Self-Titled, Marcus Mumford
The Mumford and Sons lead singer comes out with his first solo album on September 16. Mumford has already released 3 of the album's 10 songs—"Grace," "Cannibal," and "Better Off High"—and going off these releases alone, our prediction is that this album will be compelling. In "Better Off High," Mumford describes his past struggles with addiction, and in "Cannibal," he addresses his experience of being sexually abused at six years old. (It's surprising the album doesn't have a trigger warning for those with similar traumatic experiences.) Nonetheless, this is some of Mumford's most influential work, and it will give listeners a lot to reflect on.
---
Upcoming concerts
Florence & The Machine
The British indie rock band is coming to Boston on Wednesday, September 14, for their only trip to New England in 2022. There's no doubt TD Garden will be packed with people eager to see the band, which has been steadily gaining popularity since it formed in 2007. It is well worth the $50 ticket price to see this legendary band and hear some of their big hits live. Two of the most popular, "Dog Days Are Over" and "Shake It Out," have great melodies that will have you humming, if not singing, along. Lead singer Florence Welch has a distinct and recognizable voice and her range is incredible. Florence & The Machine doesn't perform in the New England area often, but this concert will leave fans wanting more.
Jason Aldean
The Xfinity Center, one of New England's well-known outdoor music venues, welcomes country megastar Jason Aldean on Saturday, September 17. Aldean started writing and recording songs in 1998, and now, 24 years later, he is one of the industry's most recognizable voices. He's also still churning out hits: 27 of Aldean's 38 singles have reached number 1 on either the Hot Country Songs or Country Airplay charts from Billboard magazine, and several of his big hits are perfect sing-along songs. What better way to spend a Saturday night than belting out the lyrics to "Dirt Road Anthem" with 19,000 other country music fans on a late summer night in New England? If you like country music, don't miss this concert.
Lil Nas X
Boston's newest music venue, the MGM Music Hall at Fenway, opened August 29, right next door to Fenway Park, an excellent addition to the area's vibrant nighttime scene. The 23-year-old Lil Nas X has been no stranger to the big stage ever since his country rap song "Old Town Road" went viral in 2019. He is scheduled to perform at MGM Music Hall on September 18. Lil Nas X knows how to get a party going, and fans can expect to be on their feet singing and dancing to his hits, many of which have a great bass that will significantly enhance the already electric atmosphere at MGM. Lil Nas X will bring the house down at this exciting new venue.
Carly Rae Jepsen
For anyone looking to spice up their week, why not start with some Carly Rae Jepsen? The pop star is coming to town on September 26, and she'll be playing at another one of Boston's most attractive new music spots. Roadrunner is in the Allston-Brighton area, only a 10-minute drive or a 25-minute trolley ride from BU. The 36-year-old Jepsen has some top-rated songs, with her biggest hit the 2012 single "Call Me Maybe," which starts with a catchy melody that has you humming along even if you don't know the words. Then the song builds before Jepsen tees up the chorus when she sings, "Where you think you're going, baby?" What follows is one of the most recognizable choruses of the 2010s, which should make everyone in the building want to get up and sing along. It's fair to say "Call Me Maybe" makes this a show you won't want to miss.
Ben Platt
Last, but certainly not least, is an opportunity to catch a concert right in BU's backyard. Actor and musician Ben Platt is coming to Agganis Arena on September 29, with $30 tickets for all BU students (you must show your BU ID at the Agganis box office for a $30 ticket). Ben Platt is best known for starring in the 2015 Broadway coming-of-age musical Dear Evan Hansen. He has released some popular new songs in the past few years, including singles "Imagine" and "Grow As We Go." In 2022, Platt released another version of "Grow As We Go," with singer Sara Bareilles jumping on the vocals with him. At 28 years old, Platt should continue to earn acclaim as he releases more songs. The opportunity to see him live for just $30 is too good to pass up.