POV: The Overlooked Influence of Speech and Debate Programs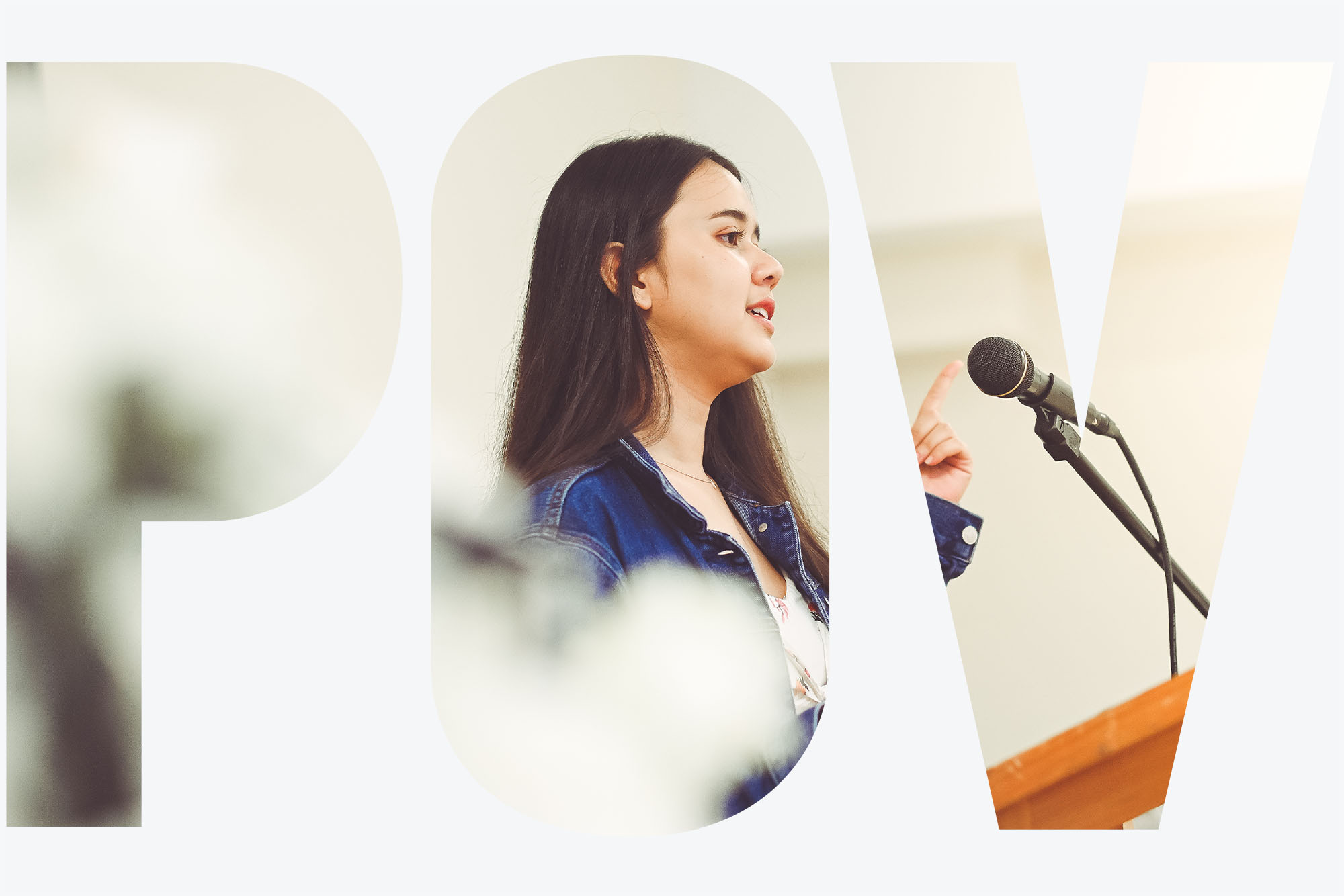 Voices & Opinion
POV: The Overlooked Influence of Speech and Debate Programs
They not only help students organize their ideas and develop arguments, but also provide deeper lessons
One of the most resonant moments of Judge (now United States Supreme Court Justice) Ketanji Brown Jackson's opening confirmation hearing last month was her recognition of high school speech and debate (forensics) coach Fran Berger's impact on her as a competitor for Miami Palmetto Senior High School. It resonated for two reasons: first, I competed against students from Miami Palmetto's team when I was in high school, a few years after the judge, and those kids were fierce. Second, anytime I have the opportunity to acknowledge people who have shaped me profoundly, I also cite my high school forensics coach, Mary Lewis, and my college coach, Matt Sobnosky. Beyond helping me find my voice as an orator, they mentored me in ways that exceeded the bounds of a classroom.
Though some might perceive speech competitions as the epitome of geekdom, Chadwick Boseman, Stephen Colbert, Chris Pine, United States Senator Elizabeth Warren (D-Mass.), and Oprah Winfrey are among those who competed in forensics—and I think we can agree they did OK. Additionally, Brown Jackson will soon share a bench with other forensics alums, including Samuel Alito, Sonia Sotomayor, and the justice she succeeds, Stephen Breyer (Hon.'95).
Thousands of students compete annually in forensics tournaments, locally and regionally. Most competitors aspire to compete at highly competitive national tournaments sponsored by national organizations, such as the National Speech and Debate Association (high school) and the National Forensic Association (college). Multiple scholars, including Andrew C. Billings and Kristopher Copeland and Kendrea James, have studied the educational and developmental benefits of competitive speech and debate for college students. In 2019, the National Forensic Journal published my essay, "Impact by Intention," on college forensics as a High Impact Educational Practice.
On a more personal level, last summer when my brother and sister-in-law visited New England, they humorously mentioned their 13-year-old son was very argumentative and might excel in forensics. Shortly after our conversation, I sent my nephew a letter explaining why forensics was so formative for me and why he might enjoy it. Here's an excerpt:
"On a literal level, I learned various skills including how to research, organize my ideas, develop arguments, and deliver a speech. I also made many great friends and got to travel all over, from Washington, D.C., to New York City to Atlanta, Ga., to Osh Kosh, Wis. (!)
Beyond that, I learned deeper lessons like how to appreciate the creativity and innovation of my peers, set personal goals, embrace constructive feedback, and root for my teammates even when I didn't meet my own goals. Most importantly, I learned that finding your own voice is an ongoing process. Though I was very fortunate to place at the state tournament and compete nationally for all four years, and even won some large invitational tournaments, I learned something more valuable than winning.
You see, at my very first tournament, held when I was 14, I was new to the speech and debate world. Though I had some decent preliminary rounds I did not make it to the finals where the top six compete directly, and I was very disappointed. It was the first time I wasn't good at something immediately. Rather than feeling defeated, I read my ballots and decided to write a new speech. I researched it, drafted it, memorized it, practiced it, and honed it with the help of my coach. My mom also bought me a new suit to commemorate the occasion!
At the next tournament, I remember finishing my first round and feeling proud of the progress I made with the support of my team. Though I won third place at that tournament, and was now a genuine contender, so to speak, what mattered was the work. 'Losing' at the first tournament forced me to work on my craft, which was very humbling and rewarding.
I enjoyed competing so much that I chose to attend Emerson College partially because it had one of the oldest oratorical societies in the country. In college you typically compete in multiple events and compete more frequently. I usually did after dinner speaking, persuasive speaking, informative speaking, and impromptu speaking. Occasionally, I did prose and duo interpretation. All my experiences in high school prepared me well. Once again, I grew as a speaker, and was able to celebrate triumphantly and cope with the occasional disappointment graciously. I was part of something larger, and that communal feeling gave me a sense of purpose. Additionally, my college coach became a mentor and friend, and my two best friends are also from the team."
As an administrator and academician, my forensics background has helped me articulate my ideas clearly, think on my feet, and communicate with a personal touch. Having competed against students mentored by Supreme Court Justice Ketanji Brown Jackson's former coach, I can assure you forensics makes you formidable no matter the circumstance.
Vincent L. Stephens is Arts & Sciences associate dean for diversity and inclusion. He can be reached at vlstephe@bu.edu.