Pell Grant 50th Anniversary: Two BU Students Share How It Changed Their Lives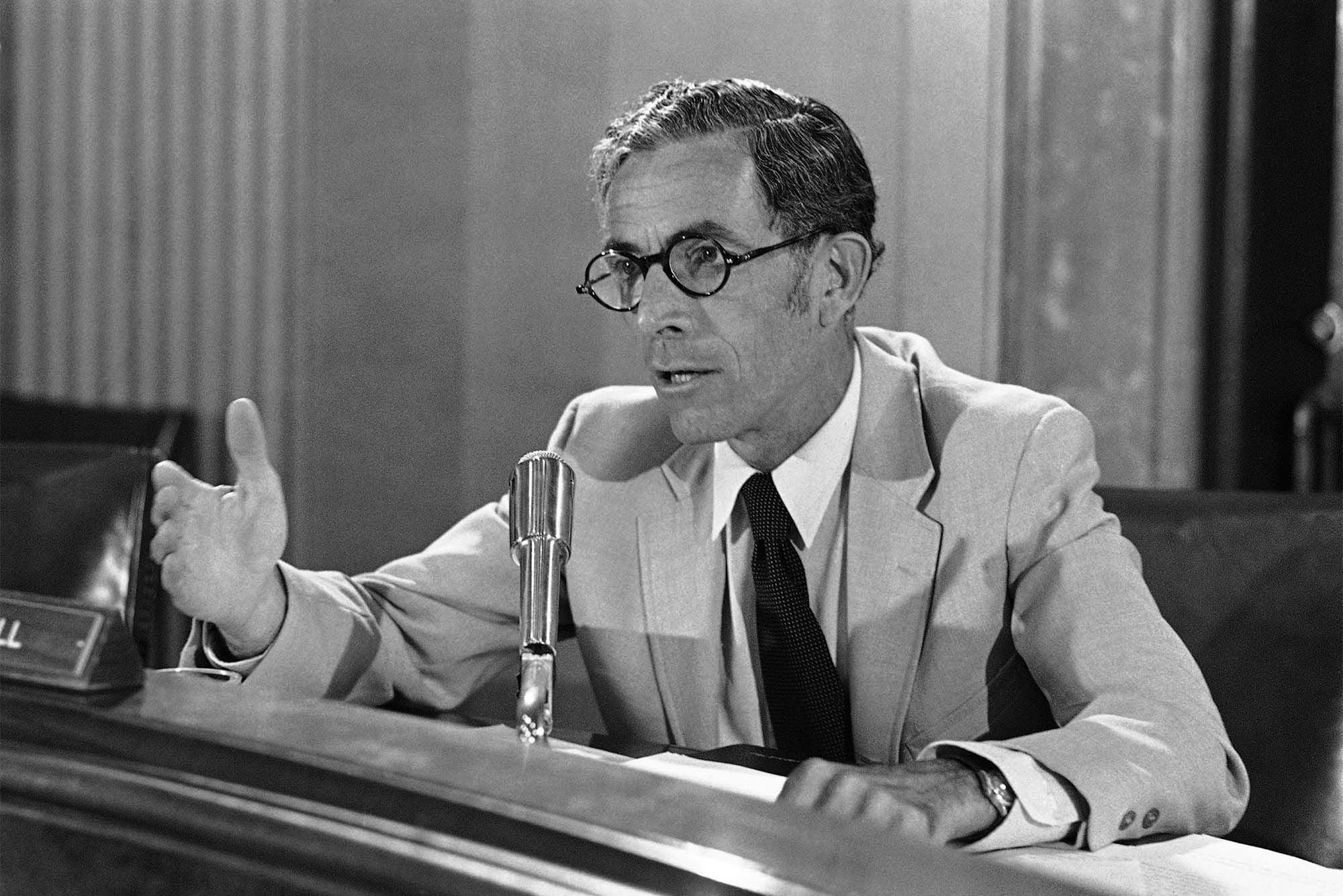 Student Voices
Pell Grant 50th Anniversary: Two BU Students Share How It Changed Their Lives
It "transformed the trajectory of my career by allowing me to fulfill my full potential," says Angela Yang (COM'23, Pardee'23)
On June 23, 1972, 50 years ago this month, President Richard M. Nixon signed the Education Amendments Act of 1972. Since then, the federal legislation has altered the trajectories of tens of millions of young lives. Today, nearly one in every five Boston University undergraduates is a Pell Grant recipient.
The act created the Basic Educational Opportunity Grant, or BEOG, renamed the Pell Grant in 1980 in honor of its sponsor, US Senator Claiborne Pell (D-R.I.). When Pell, who died in 2009, was asked why the program became known as the Pell Grant, he answered: "Because there was no Senator Beog."
He was being modest. According to longtime Pell colleague and now US president, Joe Biden: "The doors of college have been opened to millions of Americans and will continue to be opened to millions more. That is a legacy that will live on for generations to come."
Pell Grants are need-based aid awarded to undergraduate students, with one major distinction from other need-based federal student aid: unlike loans, students do not repay Pell Grants. It is a gift, no strings attached, to help launch a college education. Most recipients are from low-income families.
In recent years, the number of Pell Grant recipients nationwide has fluctuated between six million and eight million students. At BU, an increasing number of students receive Pell Grants. In fall 2014, 2,391 BU undergraduates received one, and by fall 2021, that number had increased to 3,200. (BU goes a step further by covering all loan funds for students eligible for a Pell Grant.)
For the program's 50th anniversary, two BU Pell Grant recipients share what their grant means to them and how it changed their lives.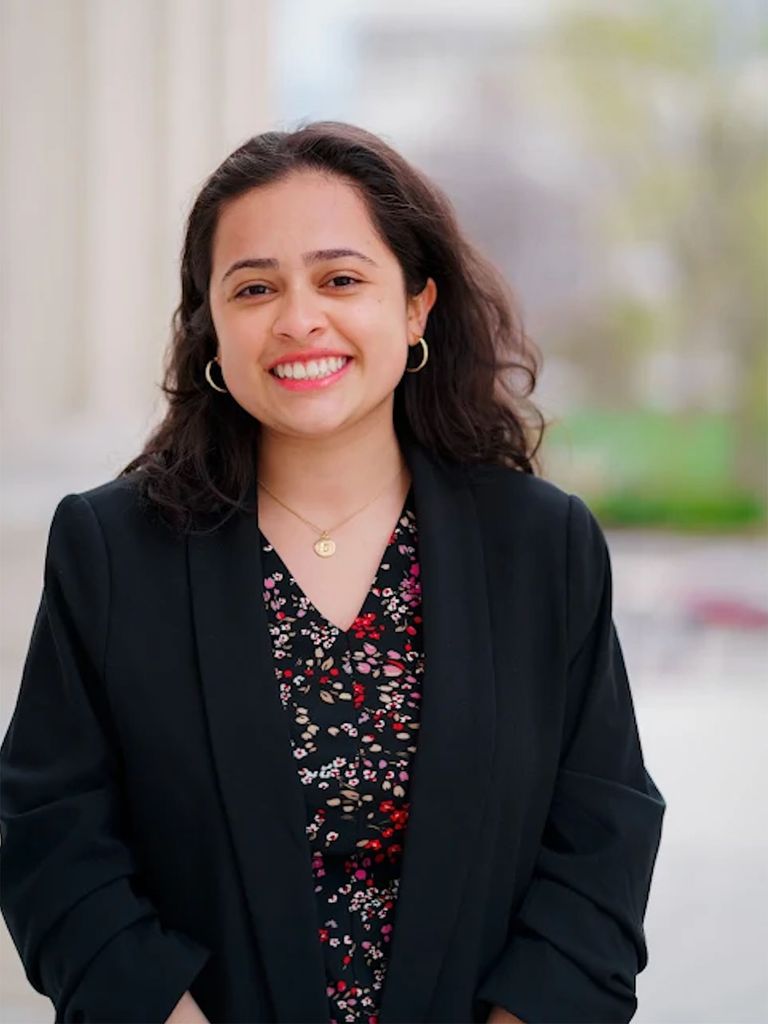 Samara Parada (CAS'23)
Growing up, I always valued my education and envisioned myself going to a big university, eventually becoming the first in my family to graduate college. But coming from a low-income, single parent household, I knew this wouldn't be possible without some form of financial aid. And that's where Boston University and the Pell Grant come in. Without this kind of financial support, I wouldn't be where I am today.
I'm lucky to have been awarded the Richard D. Cohen [CGS'67, Questrom'69] Scholarship as part of my acceptance to BU [a Cohen Scholarship, endowed by a former trustee, assists the neediest students, and covers their calculated need up to the cost of attendance without loans]. But even then, there continued to be outstanding financial challenges for my family and me. The Pell grant helped address those needs, and has allowed me to receive a terrific education 3,000 miles away from home without much difficulty. Even during the COVID-19 pandemic, I continued to receive financial assistance, making it possible for me to continue my studies from wherever I felt most comfortable. Not having to worry about the financial implications of a college education allowed me to pursue my interests and discover my passion for public service.
Thanks to the Pell Grant, I was able to take advantage of study abroad opportunities to further explore my interests and develop professional skills. I spent the spring 2022 semester in Washington, D.C., and had the privilege of interning for US House Speaker Nancy Pelosi (D-Calif.). While short, my time in the Speaker's office afforded me the opportunity to connect with her incredible staff and get involved in really exciting legislative projects. I never envisioned myself doing any of this, but I'm immensely grateful for the experience and am eager to continue growing personally and professionally.
As I head into my senior year, I look back on my time at Boston University with nothing but gratitude. The Pell Grant enabled me to pursue higher education with little to no financial difficulties. I'm thankful for the connections I've created and the experiences I've had at BU that will propel me forward as I continue to pursue my career goals.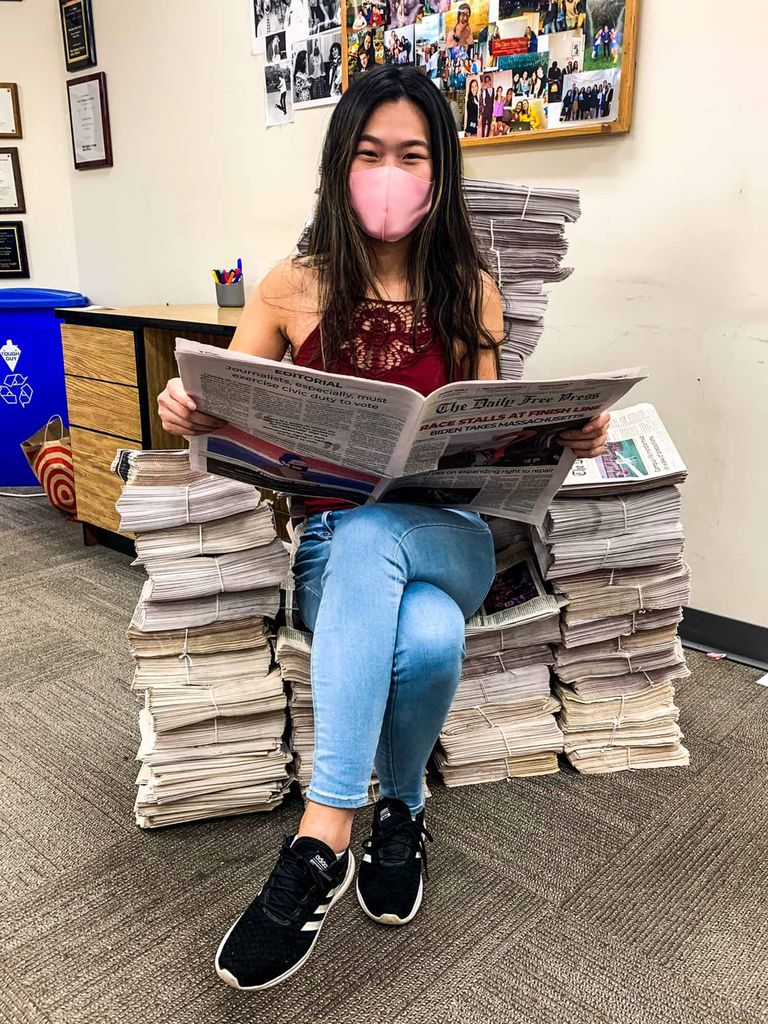 Angela Yang (COM'23, Pardee'23)
When I first got my acceptance letter to Boston University, I put the news out of my mind almost immediately. Sure, it seemed like my ideal school in an ideal location—I could just feel that I'd love it here, despite having never even set foot in Boston. But I didn't dare let myself think it would actually be feasible for me to attend such an institution. My family lived below the US poverty line, so I had already prepared myself to spend the rest of my life in debt from student loans. Yet when the reality of college decisions hits, you realize just how insurmountable these financial barriers feel.
The day I finally opened my financial aid package was the day that changed my life. The maximum Pell Grant award, combined with BU's Richard D. Cohen Scholarship, offered me essentially a full ride to a dream school. After initially telling my dad about my acceptance to BU, his reaction was so unenthusiastic I wasn't sure if he'd even heard me. It was only after I revealed my cost of attendance [awards] that he expressed how proud he was, and that he was holding back his own excitement to prevent me from getting my hopes up about an opportunity he knew we could never afford.
The financial freedom I enjoy as a result of my Pell Grant and scholarship has transformed the trajectory of my career by allowing me to fulfill my full potential. Having entered college with a passion for journalism, I now found myself with the privilege of working my way up at our unpaid student newspaper—to become editor in chief by the end of my freshman year. The experience I attained at The Daily Free Press kick-started every opportunity that has landed in my lap since: I've received offers from newsrooms I once thought I could only dream of working at, from the Boston Globe to NBC News to the Wall Street Journal. And being a dual degree candidate, I'm working toward graduating with two degrees (Pardee and COM) for the price of zero. I am an example of what's attainable when we invest in first-generation college students from the working class.
But my story is just as much one of personal success as one of systemic failure. There are so many students in this country with boundless potential who were not so lucky as to have received the financial help I have. Frankly, the Pell Grant alone is not nearly enough to make attending a four-year institution affordable for most low-income students. The larger problem lies in the exorbitant price tag of college in the United States. Our higher education system will never be meritocratic as long as students must choose between their dreams and lifelong debt (and as long as the stigma against community colleges pervades our schools and workplaces).
My every achievement throughout college has reminded me of how grateful I am to be a Pell Grant recipient. I'm thriving both academically and in my career field, and I can call myself financially stable for the first time in my life. Seventeen-year-old Angela would never have foreseen what her life looks like today. But even as I celebrate the 50th anniversary of such an important subsidy, I hope universities can begin to see the value in a world where Pell Grants need not exist at all. I can't help but wonder how much innovation is stunted by the financial hurdles that continue to push others like me out of the opportunities that would see us make full use of our potential.