Leslie Dietiker Wins 2022 Metcalf Award for Excellence in Teaching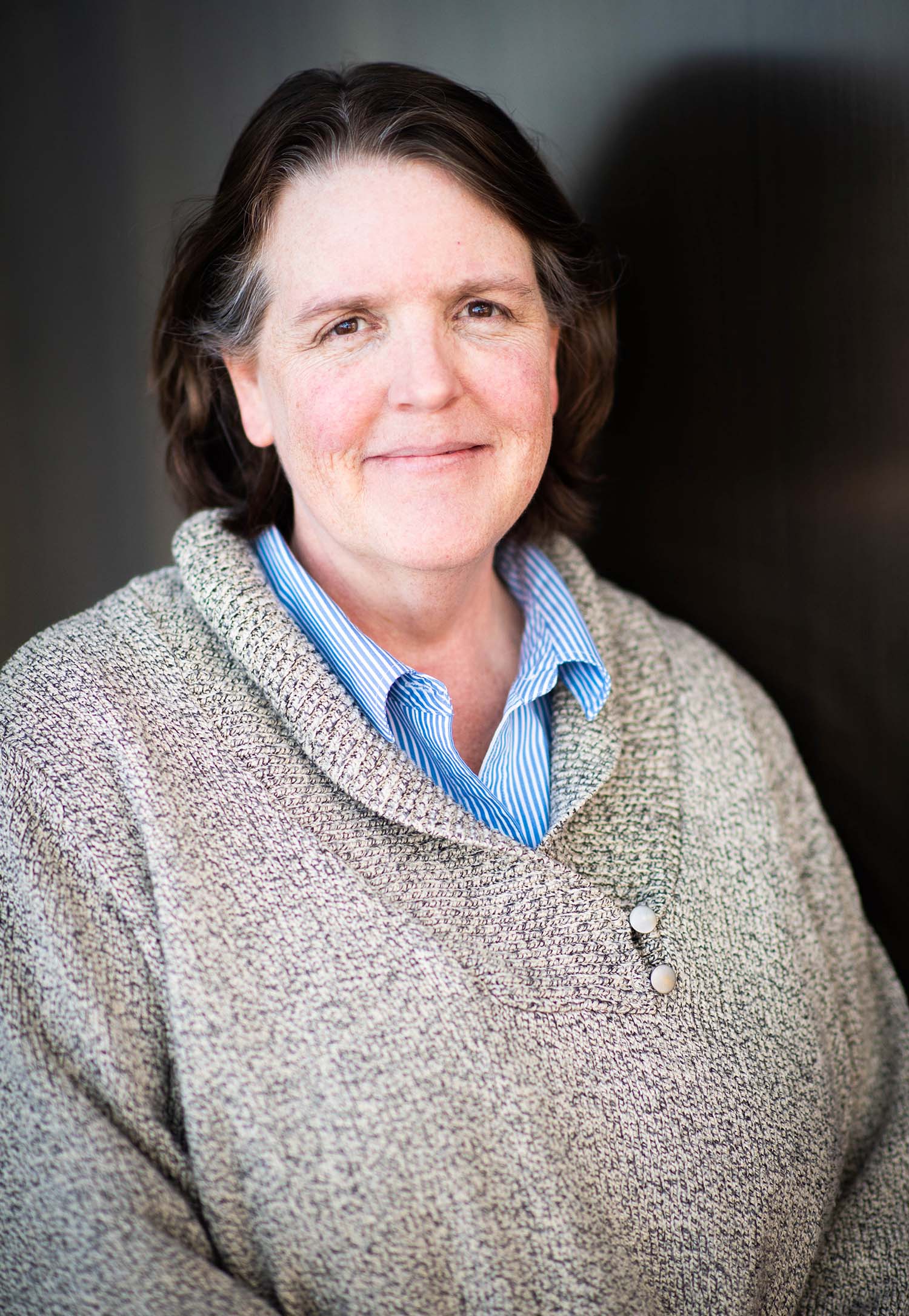 Accolades
Leslie Dietiker Wins 2022 Metcalf Award for Excellence in Teaching
Wheelock associate professor makes math fun for her teacher-students
Leslie Dietiker's student evaluations compliment her courses as "enriching" and "thought-provoking." Even "inspiring."
She teaches math.
Or rather, she teaches future high school teachers how to teach math so that it's fun, overcoming what she calls "persistent negative student attitudes toward mathematics." (Having spent 17 years teaching the topic at a San Francisco high school, she knows whereof she speaks.) Her approach has earned her this year's Metcalf Award for Excellence in Teaching.
Among her tactics for spicing up the study of numbers, Dietiker, a Wheelock College of Education & Human Development associate professor of mathematics education, takes her teacher-students on "mathematical tours." On these field trips to Boston, students use math in ways both practical (calculating the percentage of city land reserved for green space) and whimsical (comparing the length of the Boston Marathon to the length of all the trucks used for the Big Dig).
"Typically, when math teachers and teacher educators think about making mathematics interesting to students," Dietiker tells BU Today, "it often is approached through connecting mathematics with something nonmathematical that is in itself interesting"—say, the math behind sending rockets to the moon, or music. "However, I'm focused on making the mathematical content interesting."
Beyond her make-math-fun mantra, Dietiker aims to roll back what she calls mathematics' role as a locked gate to educational opportunity for marginalized communities.
"In many math classes," she says, "teachers and textbooks are positioned as the mathematical authorities, and students are limited to deriving predetermined answers." Having to absorb facts revealed by experts, she says, "students are not given the opportunity to engage in mathematical activity and thinking in creative and meaningful ways. This usually results in students who are not able to identify with doing mathematics, and do not, therefore, view it as part of their lives outside the classroom."
She challenges teachers in her courses to "read and discuss how authority, positioning, and status works to limit access, participation, and what/who is valued in mathematics learning spaces," she says. "Teaching to address inequity requires teachers to develop ways to solicit varied students' thinking, to recognize and value the underlying insight of student contributions in whatever form it is expressed, as opposed to just focusing on final answers, and to enable students to learn how their experiences outside of school, such as their home life, can inform their mathematical work."
Colleagues note the invaluableness of her upending traditional math teaching.
"For most of the students in our programs, they experienced a mathematics curriculum that was frequently dry, uninteresting, disjointed, and shallow," wrote Aaron Brakoniecki, a Wheelock lecturer in mathematics education and program director, in a letter nominating Dietiker for a Metcalf. "Part of her challenge as instructor is to, over the course of one semester, get her teacher-students to rethink the 12 years of dull and disconnected mathematics lessons, and imagine what a redesigned mathematics curriculum could be that is specifically designed to engage and intrigue students.
"Leslie asks her teacher-students to be bold and think in multiple dimensions, analyzing how individual lessons can be structured…and how ideas in units can be sequenced together to tell engaging stories about mathematics that motivate students to continue exploring and wondering about new mathematical insights."
Eleonora Villegas-Reimers, a Wheelock clinical professor and chair of teaching and learning, wrote in her nominating letter that "teaching math and teaching how to teach math are two different although connected areas of expertise. Dr. Dietiker has mastered both fully."
She "has accomplished all of this beautifully as reflected in her course evaluations, which consistently rate her as an outstanding instructor. Her courses are rated as extremely helpful and engaging experiences, which matches the comments we hear regularly from doctoral students and postdoctoral fellows working in her research projects."
In addition to her decade on the BU faculty, Dietiker serves on the board of the International Society of the Design and Development of Education and the advisory board of the nonprofit CPM Educational Program. Through CPM, which provides middle and high schools with meaningful math curriculum and professional development, she has been lead author on seven math texts for grades 6 through 12. She also leads professional development for schools in greater Boston.
Dietiker earned a PhD at Michigan State University and a bachelor's in mathematics at California State University in San Luis Obispo.
A gift from the late Arthur G. B. Metcalf (Wheelock'35, Hon.'74), a BU Board of Trustees chair emeritus and former professor, funds the Metcalf Cup and Prize and the Metcalf Awards for Excellence in Teaching, created in 1973 as the University's highest teaching honors. The Cup and Prize winner receives $10,000; the Award winner $5,000. A University committee selects winners based on statements of nominees' teaching philosophy, supporting letters from colleagues and students, and classroom observations of the nominees.
The winner of this year's Metcalf Cup and Prize is Constance A. Brown, a School of Law clinical professor of law. The Metcalf awards will be presented at the University's 149th Commencement on May 22.