Former Terrier and Bruin Jay Pandolfo Named BU Men's Ice Hockey Head Coach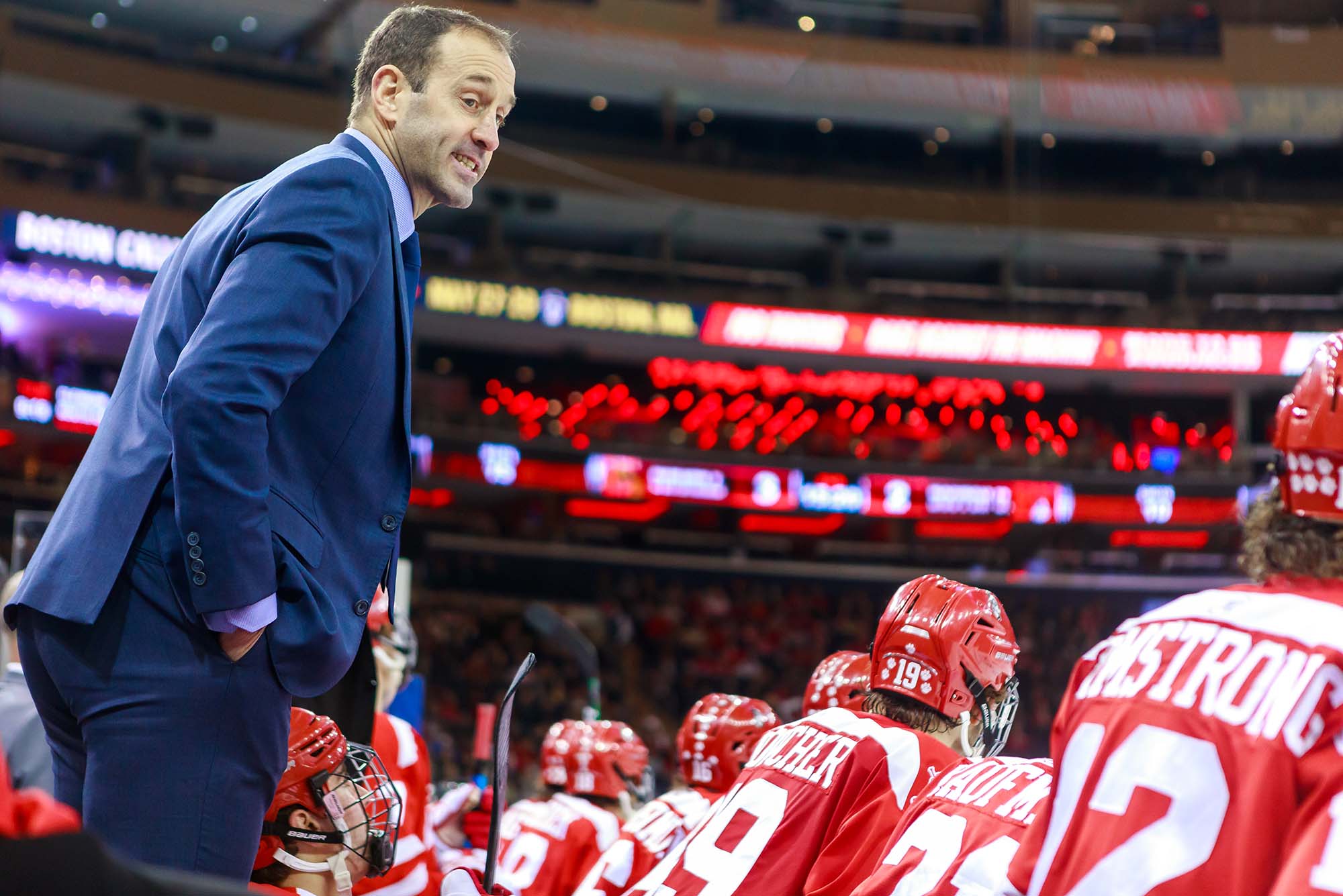 Athletics News
Former Terrier and Bruin Jay Pandolfo Named BU Men's Ice Hockey Head Coach
Previously an NHL player and coach, he's been team's associate coach
Former Terrier star and Boston Bruin Jay Pandolfo will be the 13th head coach of the Boston University men's ice hockey program after less than a year as associate head coach, replacing Albie O'Connell.
Drew Marrochello, University athletics director, announced the appointment of Pandolfo (CAS'96) as the BU team coach Thursday.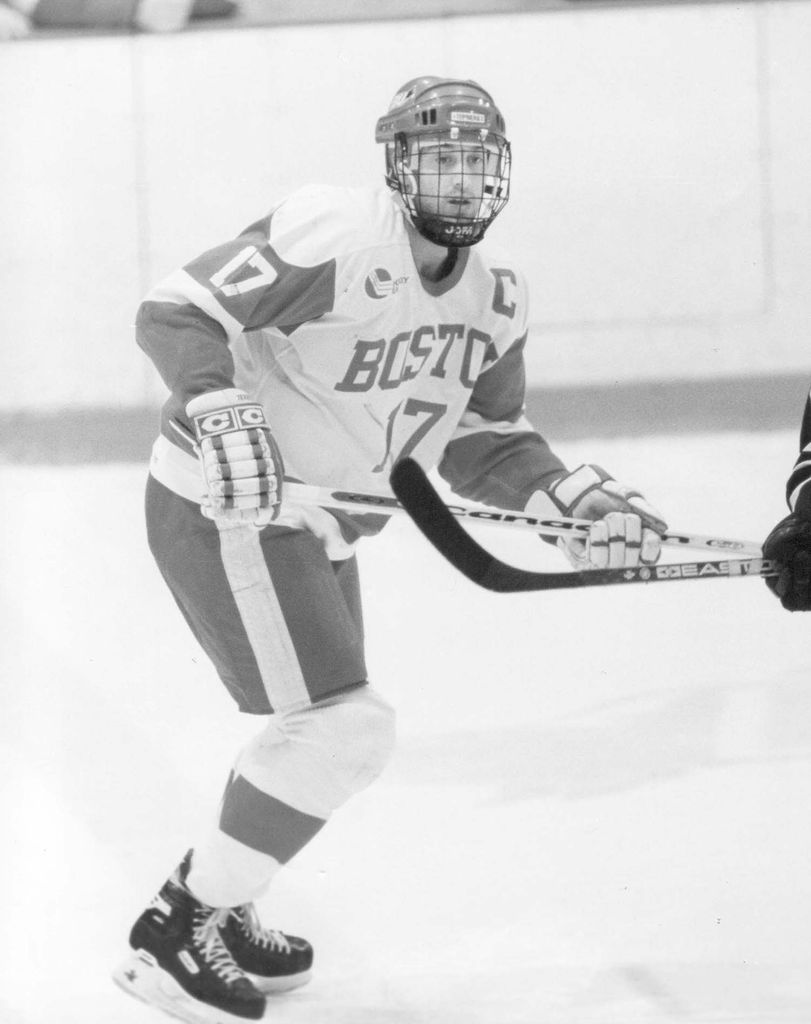 "It was a thrill to return here last year, and to now lead a program that holds such a special place in my heart is a dream come true," Pandolfo says. "Choosing to play at BU was one of the best decisions I ever made, and I hope that the players I coach feel the same way when they complete their careers here."
"Jay was an elite player during his four years at BU," Marrochello says, "and then proved to be a consummate professional during a decorated NHL career. He understands the tradition of BU hockey and how important it is to our University, our alumni, and our fans.
"Our student-athletes learned a lot from Jay during his first season here, and we look forward to having him prepare them for future success while guiding us to championships. He certainly knows what it takes to win, and we're excited to keep him home at BU, leading our program for years to come."
Marrochello will introduce Pandolfo at a press conference at Agganis Arena on Monday at 11 am.
The new coach will helm a team that wrapped a seesaw season in 2021-2022, notching a dramatic Beanpot tournament win, but failing to crack the top-20 among Division I programs. The Terriers compiled a 13-8-3 Hockey East conference record under O'Connell (CAS'99).
Pandolfo became associate coach last July after five seasons as assistant coach with the Boston Bruins. He helped the Bruins reach the National Hockey League's Stanley Cup playoffs during four of those seasons. He also had been the Bruins' player development coach and director of player development.
As a player, Pandolfo skated for the New Jersey Devils, the New York Islanders, and the Bruins for 899 games, beginning in 1993. His NHL career saw him rack up 100 goals, 126 assists, and 226 points. While with the Devils, the team claimed two Stanley Cup championships, in 2000 and 2003.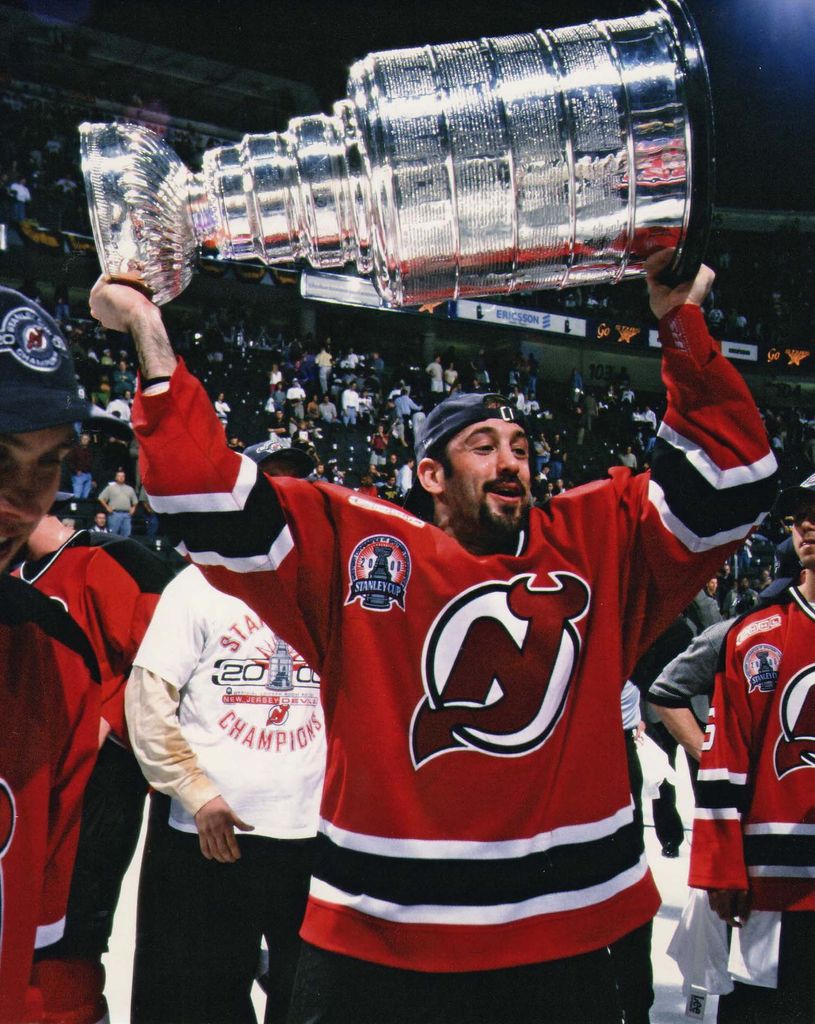 New Jersey selected him as the 32nd overall pick in the 1993 NHL entry draft.
Pandolfo starred on the ice as a Terrier, as well. He scored 169 points (79 goals and 90 assists) and was a finalist for the 1996 Hobey Baker Award, given annually to the top men's collegiate hockey player. He was also an instrumental part of the Terriers' 1995 national championship, while helping lead the Terriers to four straight NCAA Frozen Fours, two Beanpot titles, and two Hockey East championships.
He majored in sociology at the College of Arts & Sciences and lives in Winchester with his wife, Juliane, and their three children.