Looking for a Laugh? Check Out These TikToks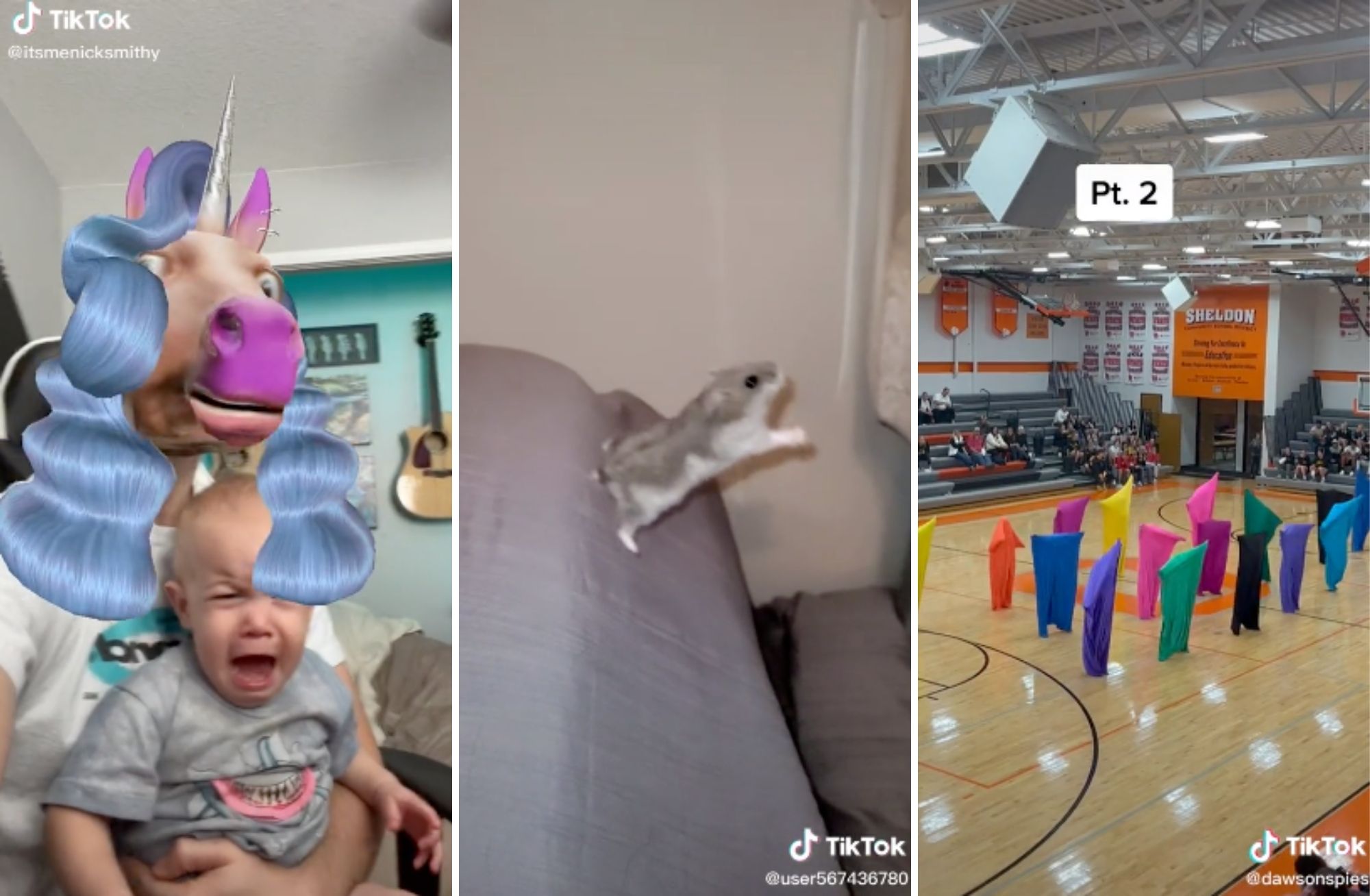 Social Media
Looking for a Laugh? Check Out These TikToks
Stop, watch, and chuckle!
Need a good laugh? Here are some hilarious TikToks that you may not have seen on your #FYP. From lovable pet videos to epic fails, these videos are sure to brighten up your day. Take a look. You can thank us later.
---
Funny pet videos for the win!
Whether you're a pet owner or not, you'll love these funny and viral pet videos:
Someone take this dog's license away!
We hope these two kittens have resolved their issues 😹
This cat was not having it with the cap. ❌
Lenny the flying hamster is everything! 🥺
---
Sometimes the biggest #Fails make for even bigger laughs
Occasionally, things just don't work out the way we want them to, but we just have to laugh it off. Here are some epic #Fails that have gone viral:
A+ effort to purple one in the back! 💜
That was quite the entrance…
The audio alone in this one gets us laughing!
---
You can never have enough animal videos!
You never know what to expect when filming animals at the Zoo, but here are some of our favorite videos:
Just wait until the end!
Pandas are such simple creatures, but also one of the funniest!
---
Children Are the Biggest Jokesters Out There!
Without even realizing it, children bring out the laughs in all of us. Here are some of our favorite videos:
This baby was not having it! 😂
Didn't think this one through. 😂
---
Happy TikToking, Terriers! 👋