New Twists in Northeastern Package Incident
No threats were found; BUPD to campus: "Stay vigilant"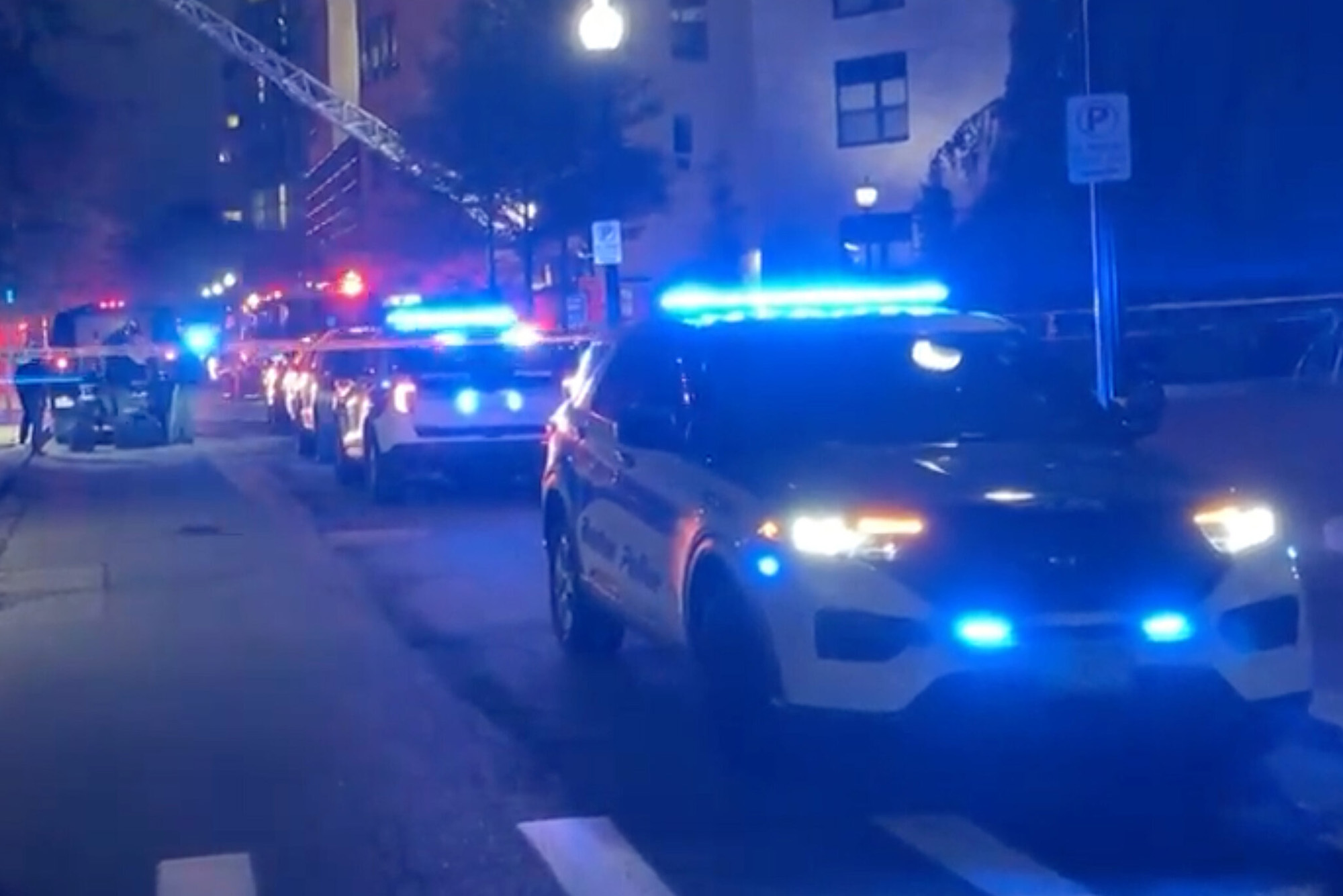 Safety
New Twists in Northeastern Package Incident
Investigators skeptical of inconsistencies in account
Editor's note: October 3, 2022—Former Northeastern University employee Jason Duhaime, who said he was injured when a plastic case depressurized with the force of an explosion, was arrested in Texas on Tuesday for allegedly staging the incident. He'll return to Massachusetts to face federal charges of conveying false information and hoaxes related to an explosive device.
Normal operations resumed at Boston University Mail Services on Wednesday morning, after being temporarily suspended during a Boston Police investigation into an incident at Northeastern University Tuesday night.  
While police initially described the incident as a reported explosion, officials were examining whether the employee who reported the explosion might have lied to investigators and staged the incident, the Associated Press reported Wednesday afternoon.
"Out of an abundance of caution, we're urging our entire BU community to stay vigilant, but don't panic," says Kelly Nee, chief of the BU Police Department. "Though we continue to monitor the ongoing investigation at Northeastern, BU was never mentioned as a target."
Initial reports indicated that a hard plastic case at Holmes Hall on Northeastern's campus depressurized with the force of an explosion when an employee opened it around 7 pm Tuesday night. The employee, a 45-year-old man, was taken to the hospital with minor injuries to his hand, according to the Boston Police Department. No other injuries were reported. The building was evacuated and evening classes in Holmes Hall as well as surrounding academic buildings were canceled. Police contained the area shortly before 10 pm, according to an alert sent to the Northeastern community.
However, by Wednesday afternoon, officials told the AP that investigators discovered inconsistencies in the Northeastern employee's account of the event. His injuries also didn't match wounds typically seen after an explosion, the AP reports.
In an interview with the Boston Globe on Wednesday, the employee, identified as Jason Duhaime, insisted he was the victim of a criminal act.
CNN reports that federal law enforcement sources said the case contained a note "that criticized Facebook founder Mark Zuckerberg and the relationship between academic institutions and the developers of virtual reality."
The Boston Police Bomb Squad discovered a second, similar case on Northeastern's campus Tuesday night, but determined that it was safe, police officials said in a written statement. Separately, around 8:30 pm, police responded to a report of a suspicious bag at the Museum of Fine Arts, near Northeastern's main campus. The bag was not explosive, and police cleared the scene roughly an hour later.
Nee says BU police worked with Boston police to do a K-9 sweep of buildings on BU's campus late Tuesday night. Nothing was found.
Still, she encourages members of the BU community to remain cautious of packages that are unexpected or damaged. Students, faculty, and staff should report any such packages to the BUPD at 617-353-2121.
"Again, out of an abundance of caution, we're asking people to report any packages that they didn't expect to receive, that have a nonsensical return address, or anything that looks damaged—crushed, leaking, things of that nature," Nee says.
The BUPD will continue to monitor the investigation, Nee says, and take cues from other local and national law enforcement agencies working on the matter.