Biden Picks Former BU Trustee Alan Leventhal as Ambassador to Denmark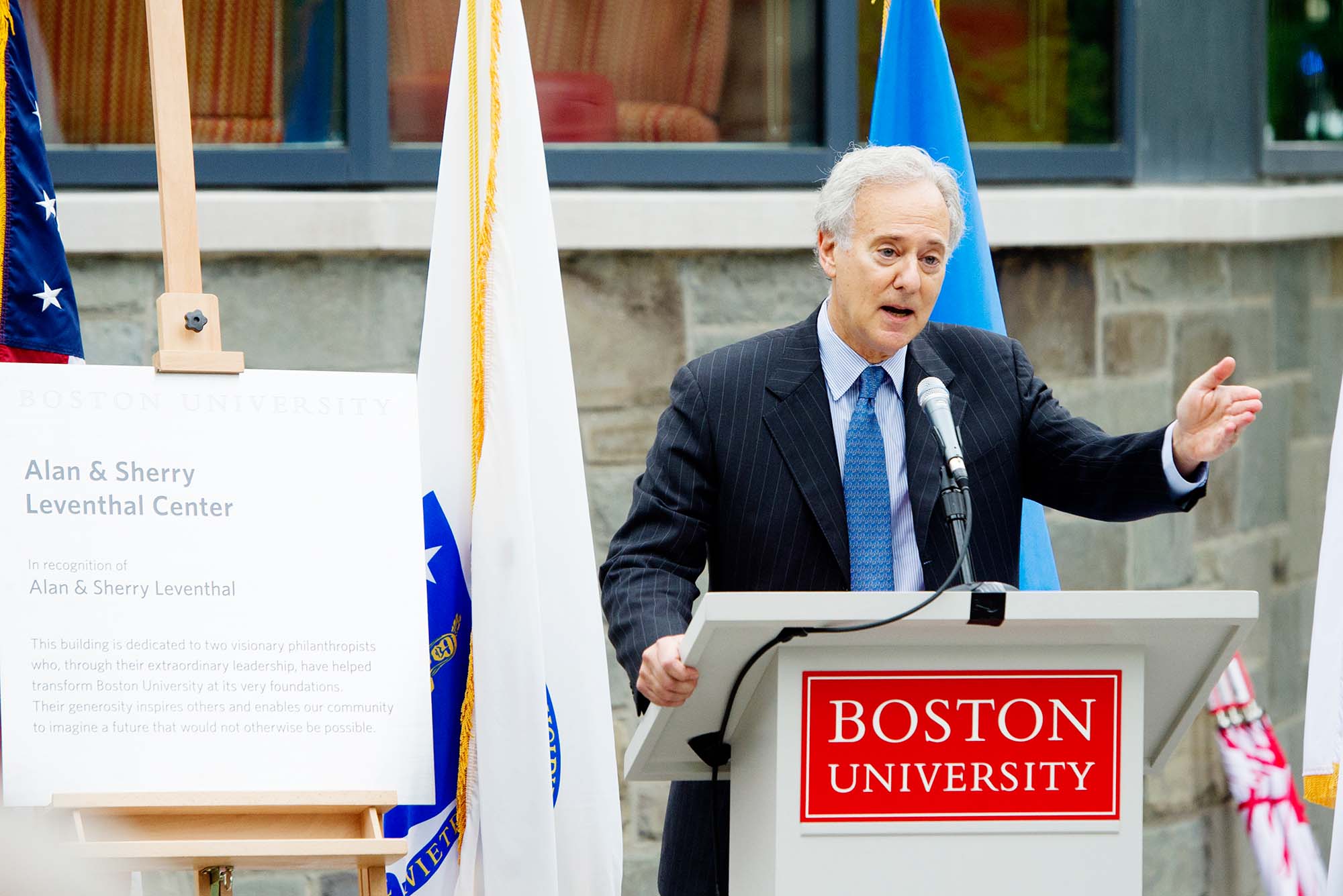 University News
Biden Picks BU Trustee Emeritus Alan Leventhal as Ambassador to Denmark
A generous donor, as Board of Trustees chair he led the University through pivotal changes
President Biden announced this week that he intends to nominate Alan Leventhal (Hon.'09), a BU trustee emeritus and former chair of the Board of Trustees, to be US ambassador to Denmark.
Leventhal must be confirmed for the post by the Senate, a process that could take weeks or months. His full title would be Ambassador Extraordinary and Plenipotentiary to the Kingdom of Denmark. The White House announced his nomination on Wednesday, while also announcing nominees for ambassadors to Brazil, Great Britain and Northern Ireland, and Chad.
Currently chairman and CEO of the Boston-based Beacon Capital Partners real estate investment firm, Leventhal served as a University trustee from 1995 to 2015, including a stint as board chair during a pivotal moment in BU's history. The Alan and Sherry Leventhal Center on Bay State Road was named for him and his wife in 2014.
"As chairman of the Board of Trustees from 2003 to 2008," BU Today wrote then, "Leventhal led the board's restructuring from a divisive body grappling with a presidential search to its current transparency, creating a Board of Overseers and administering the development of a 10-year, $1.8 billion strategic plan. It was Leventhal's leadership, fellow trustees say, that cleared the way for BU to bring Robert A. Brown on board as president."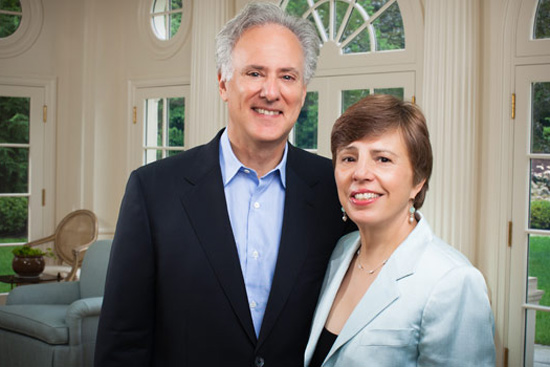 In 2004, Leventhal and his wife, Sherry, donated $5 million to the University to serve as the seed money for the $15 million Fund for Leadership and Innovation, and in 2009 they pledged an additional $10 million intended to motivate substantial parallel gifts for student financial aid and professorships
The Leventhals have deep ties to BU: Sherry Leventhal is a former chair of the School of Medicine Dean's Advisory Board, and Alan's father, Norman Leventhal (Hon.'00), mother, sister, and niece, along with Alan and Sherry's daughters, attended or were honored by the University.
Alan Leventhal is a trustee emeritus of the University as well as a board member and former chair of the Damon Runyon Cancer Research Foundation, a member of the MIT Corporation, and a life trustee of Northwestern University, where he and his wife both earned bachelor's degrees. He also has an MBA from Dartmouth College.
The Wall Street Journal describes Leventhal as "among Biden's top financial donors in the Boston area."
The Leventhals made news in 2012 in a humorous way when a black bear that had roamed as far as Cape Cod was captured in their backyard and relocated. Sherry Leventhal called her husband and said, "I can't believe you left me all alone in the wilds of Brookline."