22 Memes That Got Us Through 2022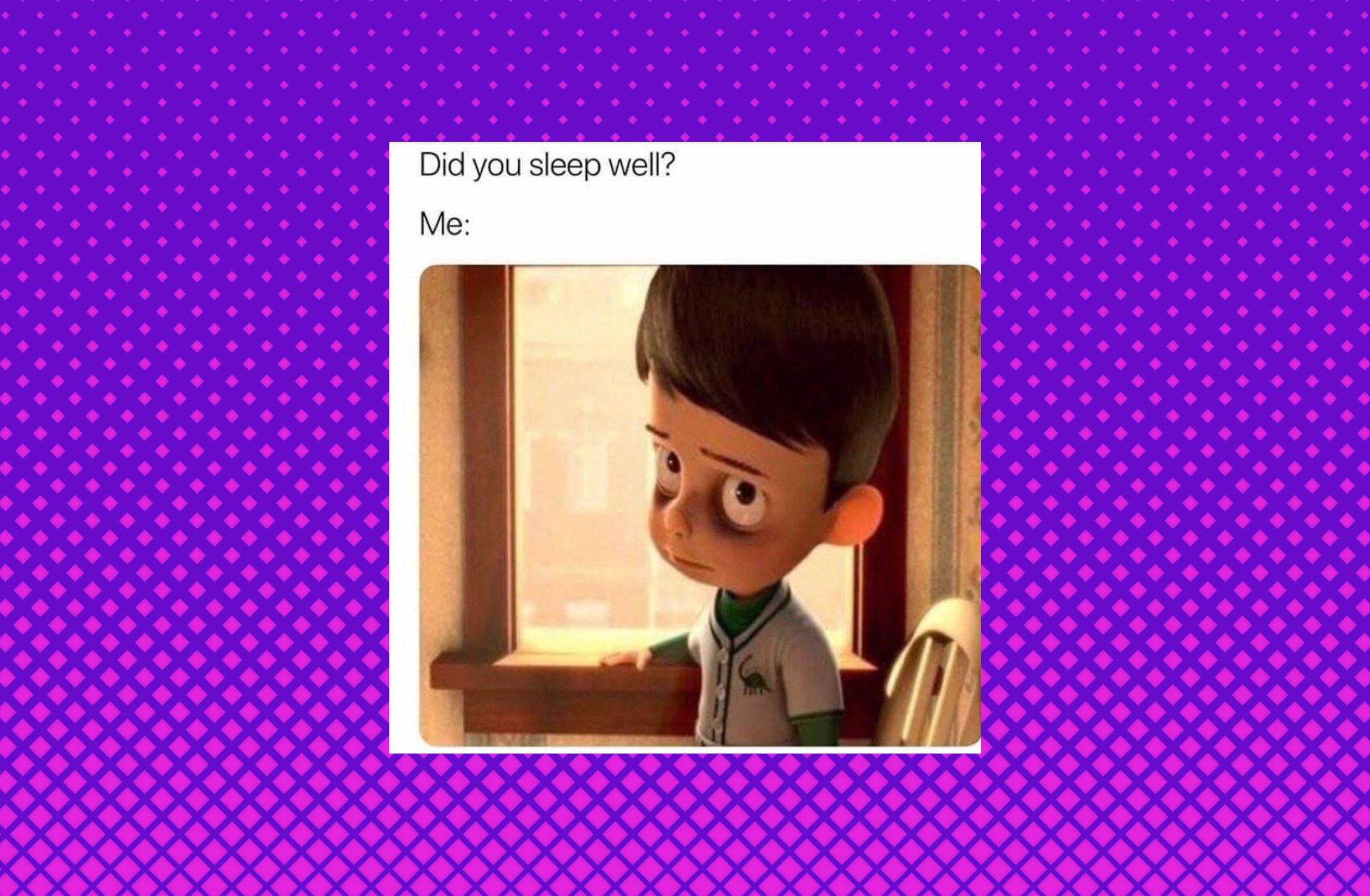 Social Media
22 Memes That Got Us Through 2022
Another weird year in the books
Memes always provide us with much-needed enjoyment and distraction, and this year was no exception. In recognition of the numerous hilarious memes that emerged in 2022, we have compiled a list of 22 that helped us get through the year. We hope you enjoy our selections.
---
1. It's Corn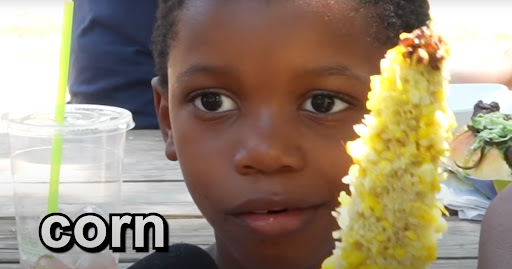 Fun fact: the Corn Kid was interviewed by BU alum Julian Shapiro-Barnum (CFA'21). He's also famous because he's straightforward and relatable. We should all try to be a little more like the corn kid: grateful for the little things in life.
2. Fletcher from A.N.T. Farm: Blank Stare
Ahhhh, Fletcher. Always being caught off guard. Living in a city like Boston means being subject to random city scenarios you would never have thought could happen just trying to get to Newbury Street on the T. Or maybe even seeing a rat or two run by your feet. Standing there—not in shock anymore, but in defeat. Numb, staring blankly into nothing. This meme hits hard.
3. Trisha Paytas: Mental Breakdown
There's nothing like a good old Mental Breakdown from Trisha Paytas that perfectly describes the ups and downs of 2022.
4. Kamala Harris Laughing
This screams 2022 vibes. Is it a genuine laugh or an unhinged cry for help? The world may never know.
5. Daphne Carefree Reactions
This year, HBO's The White Lotus raked in plenty of Emmy nominations, all well deserved. Season 2 introduces us to a new location and new characters, with one, in particular, standing out. Daphne. Realistically, her memes are all about how much of a mood she is rather than being funny. We all aspire to be Daphne, living without a care in the world, soaking up the sun, and dealing with pure chaos like a champ.
6. GTA Character Crying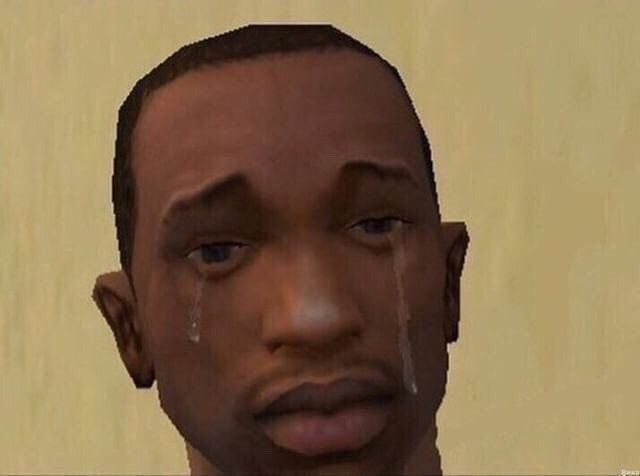 Sometimes, you just have to put your best foot forward and keep it together when everything around you is pure chaos, just like we all did in 2022! Good times.
7. Freezing Man Meme
All Bostonians know about our freezing winter season. When it hits below freezing with the added wind chill, Boston has most of us looking like this. Stepping outside to go to Star Market or just waiting three minutes for the T is truly humbling.
8. Dora Winifred, "D.W.": Sleep Deprivation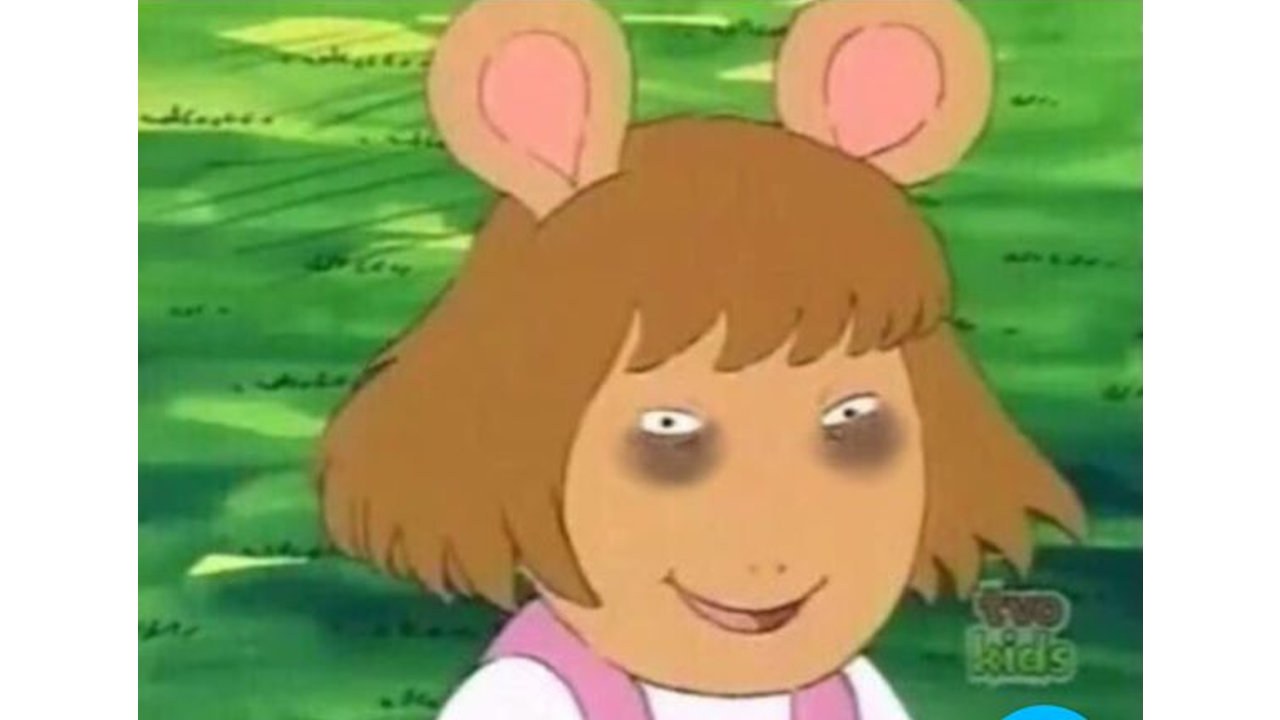 Ahhh, nothing better than the infamous D.W. from our childhoods. Give her a Gen Z makeover with the under-eye bags and sleep-deprivation vibe, and she fits in perfectly. Finals week energy, girl.
9. Windows Notification
🙃🙃🙃🙃🙃🙃🙃🙃🙃🙃🙃🙃🙃🙃🙃🙃🙃🙃
10. First Year Backpack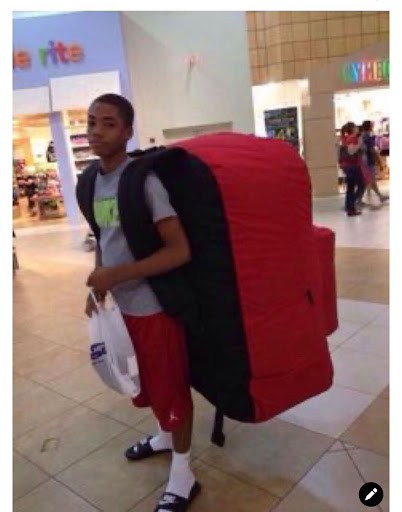 Dear First Years, we're sorry, but you all look like this running down Comm Ave. Please stop running: 1) There is no graceful way to run in a backpack, and 2) All you need is a laptop and maybe a notebook and a pencil. Please empty the bag. Trust us, it's not worth the back pain.
11. "Watch This" Usher
This year Usher delivered an iconic performance filled with nostalgic hit records as part of NPR's Tiny Desk Concert Series. During his rendition of "Confessions, Pt. 2," he motioned his open fingers over his eyes as he whispered, "Watch this." This took social media by storm, with people reposting and adding different scenarios that concluded with people testing the bounds of predictability.
12. Will Smith Slaps Chris Rock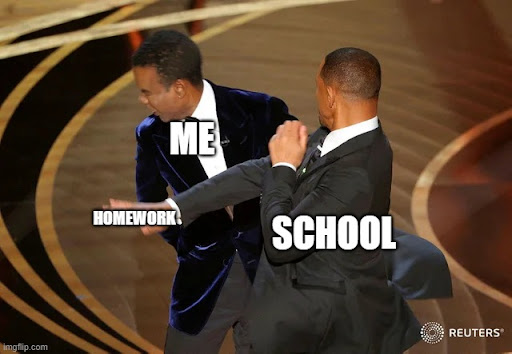 Although this was a super unfortunate moment for the two parties involved, it became a legendary meme with people sharing what's getting in between them and their best selves. Truth be told, it represents people's everyday reality that life is hard and will continue to smack us unexpectedly. Pun very much intended.
13. "Get Somebody Else to Do It"
Undoubtedly, this year was all about personal self-care for most people, doing what makes them happy. No wonder this sound went viral on Tik Tok; it is the epitome of maintaining your eternal peace by unapologetically saying "No" to things you would rather not do.
14. Sleep-deprived Goob from Meet the Robinsons
Who doesn't resonate with the Young Goob from Meet the Robinsons? We've all been there when we are visibly struggling and some ask a question to which they presumably know the answer. In those moments, we cannot help but give them the same "Duh" glare as Goob in response. In 2022, we had a lot of these moments.
15. Elmo Breaking Point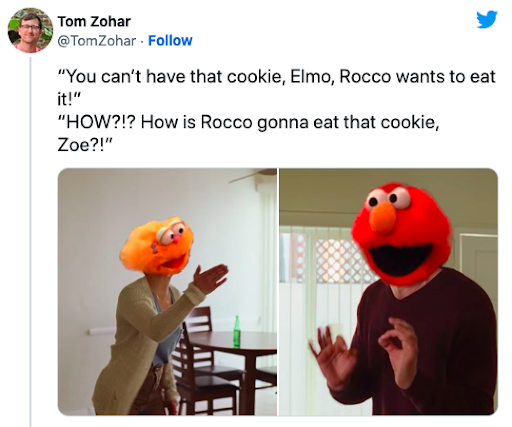 Another meme to emphasize the absurdity that was 2022. Elmo is known for his friendly, cheerful personality. However, like Elmo, this year, we all reached our breaking point at least once.
16. Me Waiting
Here's a better caption: Me waiting for 2022 to be over. There. Fixed it.
17. They're a 10 but…
We all have pet peeves that instantly turn a promising relationship into a deal breaker. People took to social media to share their unsolicited list of non-negotiables. Our spin on this trend: "They're a 10, but they go to BC." Instant Zero. Hard pass.
18. Cassie Hiding in the Bathtub
Calling all introverts, extroverts, introverted-extroverts, and anybody really. Even the most social of us all have those moments when we want to hide. Cassie, a character from HBO's Euphoria, hiding in the bathtub captures the essence of the moment when we are asked to step out of self-isolation.
19. Kim Kardashian Business Advice
Back with another Kim Kardashian meme. Earlier this year, in an interview, Kim advised women to get up, go to work, and soon they'll be successful. The internet almost immediately began making fun of her awful advice.
20. Inflation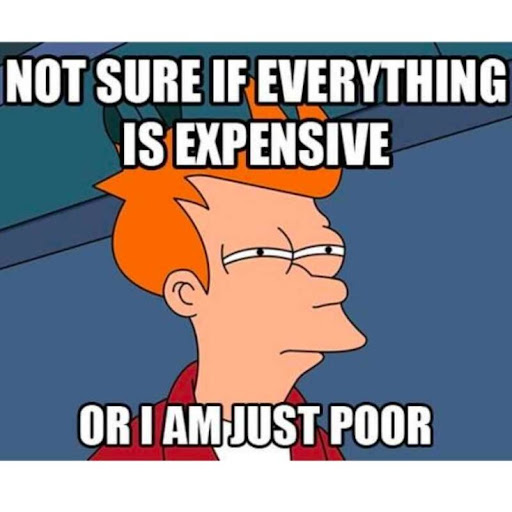 Is your bank account also crying about the exponential rise in the cost of… literally everything? Like when did a $1 bag of potato chips become $2.50?
21. A Stressed Carmy Cooking
Cooking can be stressful, especially for those who don't usually use their stoves. The memes of the character Carmy from Hulu's The Bear were hilarious as people came to terms with the fact that they won't be master chefs any time soon.
22. Fake Spirit Halloween Costume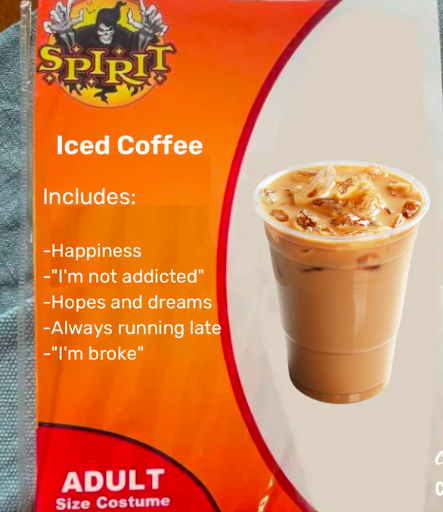 Spirit is a Halloween staple. In 2022, clever social media users took the infamous orange Spirit costume packing and photoshopped their own comical versions of Halloween costumes. Let's see if Spirit gets some inspiration for Halloween 2023.
---
There are so many great memes this year that we had to leave out. But this is the core content that got us through 2022. Hopefully, this list took your mind off the hampster wheel for a little bit. Thanks for reading, Terriers. On to 2023!