When Snow Closes Campus, Virtual Meetings Are Canceled
BU memo addresses questions about snow days and remote work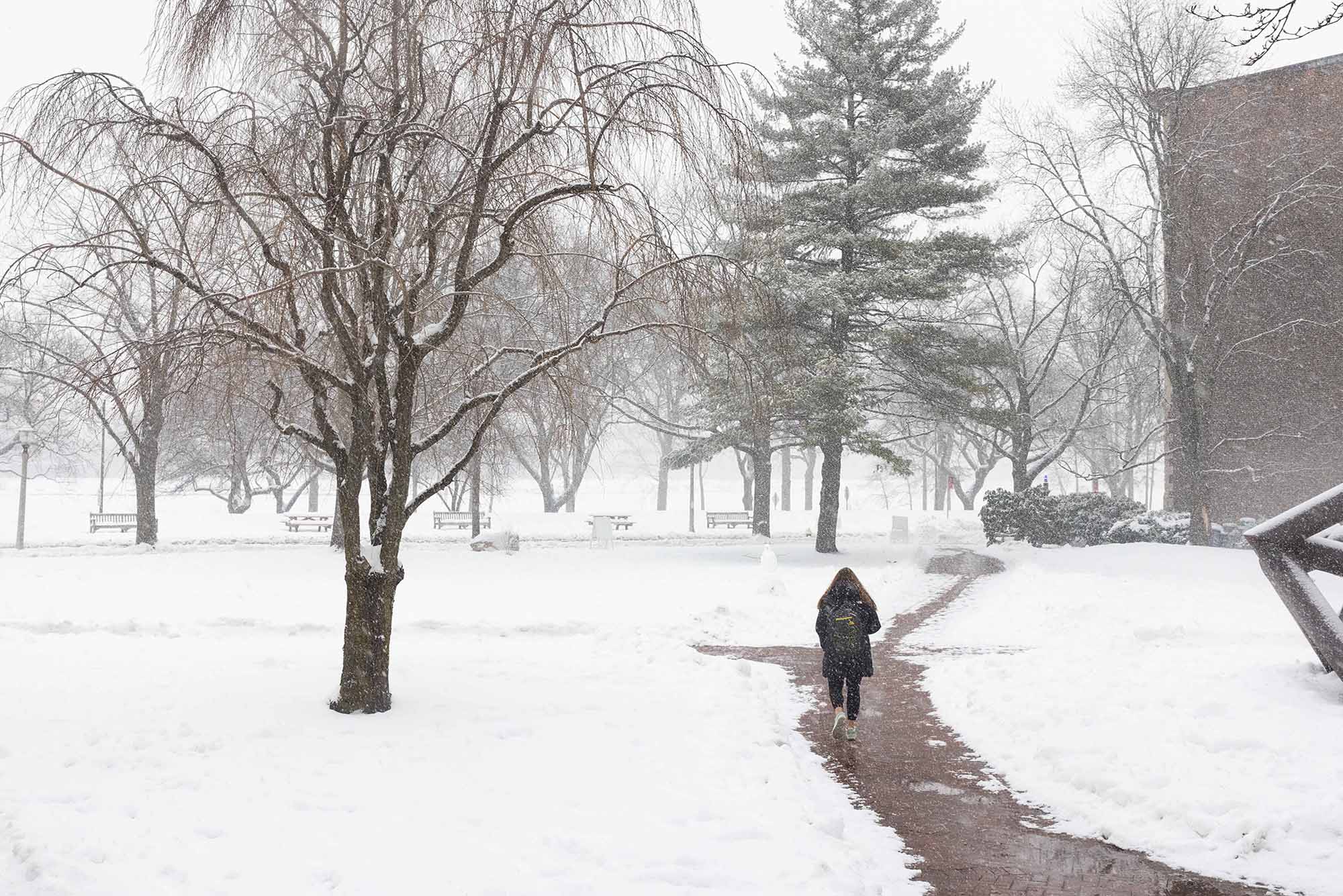 University News
When Snow Closes Campus, Virtual Meetings Are Canceled
BU memo addresses questions about snow days and remote work
When Zoom has made meeting virtually so easy in this COVID-19 pandemic world, and working remotely part of each week is now available for some BU employees, what does that mean for those harbingers of winter—snow days?
In a memo sent to Boston University faculty, staff, and students on Wednesday, administrators outline their approach for this new hybrid work world. In short, if BU's campus is closed for a storm emergency, classes will be canceled and no administrative meetings or scheduled campus programs will be held. That means that whether a person is scheduled to work remotely on that day or not, the snow day impacts everyone equally.
"BU staff or affiliates who perform on-campus essential services will be expected to report to their campus and BU staff will be paid as detailed in the policy or in their applicable collective bargaining agreement," says the memo from Jean Morrison, University provost and chief academic officer, Gary Nicksa, senior vice president and chief financial officer, and Amanda Bailey, vice president for human resources. "All other staff are not required to report to their campus and are not required to work remotely; they will be paid for their regularly scheduled hours when their campus is closed for emergency reasons."
Questions had arisen about whether the new hybrid work environment would mean that people would be expected to work remotely on a snow day, a change from the pre-pandemic world when campus closure simply meant a paid day off for most employees. Wednesday's memo says that working remotely on a snow day won't be the case.
"We always hope that emergency closures are few and far between, but hope that this updated policy provides helpful clarity on what to expect when a campus closure or snow day occurs," the memo says.