What Your Favorite Super Bowl Snack Says about You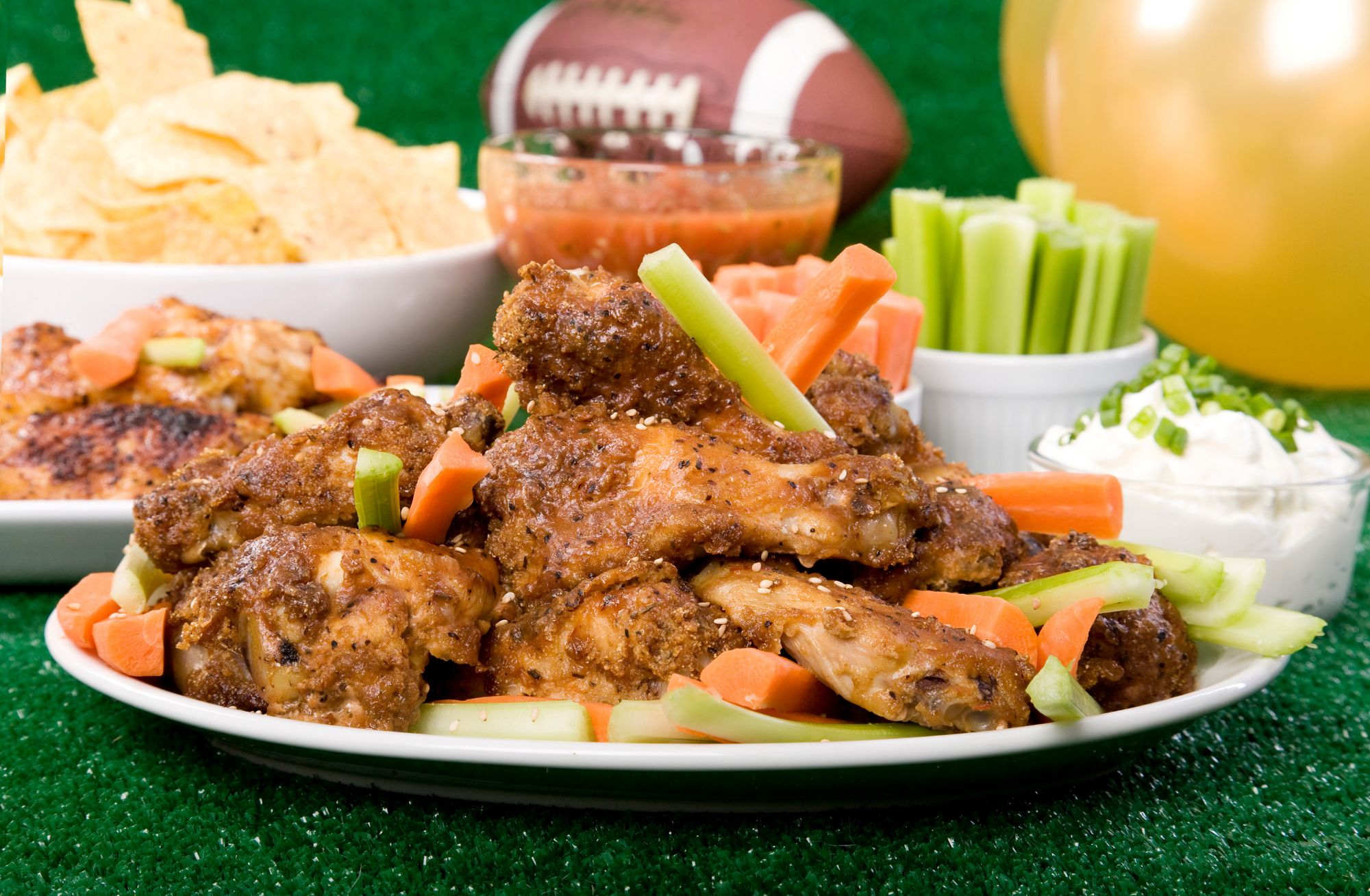 Food
What Your Favorite Super Bowl Snack Says About You
If it's the veggie platter, we need to have a talk
Let's be real—one of the best parts about going to a Super Bowl party is the food. And for the non–football fans among us, it's really the highlight of the day. So we decided to take a look at everyone's favorite Super Bowl snacks to see what they really say about all of us. 
---
1. Wings
Ah, chicken wings—the Super Bowl wouldn't really be the same without them. There's something that just feels right about biting into a wing during the big game. Usually, longtime football fans list wings as their #1. It's just what they've come to expect from every Super Bowl watch party.
2. Guac
Considering how chip-heavy Super Bowl parties tend to be, guac is a total essential. It's something that both chip eaters and veggie fanatics can agree on. But it's a dip, so it's not really a snack by itself. If guacamole is your favorite snack at the Super Bowl party, then you probably put condiments/toppings on everything.
3. The veggie platter
Look, there's absolutely nothing wrong with appreciating a good veggie platter. That said—it's a weird favorite at a Super Bowl party. If this is your go-to Super Bowl snack, it means you should learn to give yourself a treat every once in a while. Super Bowl Sunday is basically a national cheat day: a wing or pizza slice won't kill you.
4. Pizza
It's hard to say no to pizza on Super Bowl Sunday. It's one of those foods everyone can enjoy. Have a meat lover and a pineapple enthusiast at the same party? Boom—half sausage, half pineapple pizza. The beauty of pizza is that most people are happy with it at the end of the day. If this is your favorite Super Bowl munchie, that means you're good at compromise.
5. Nachos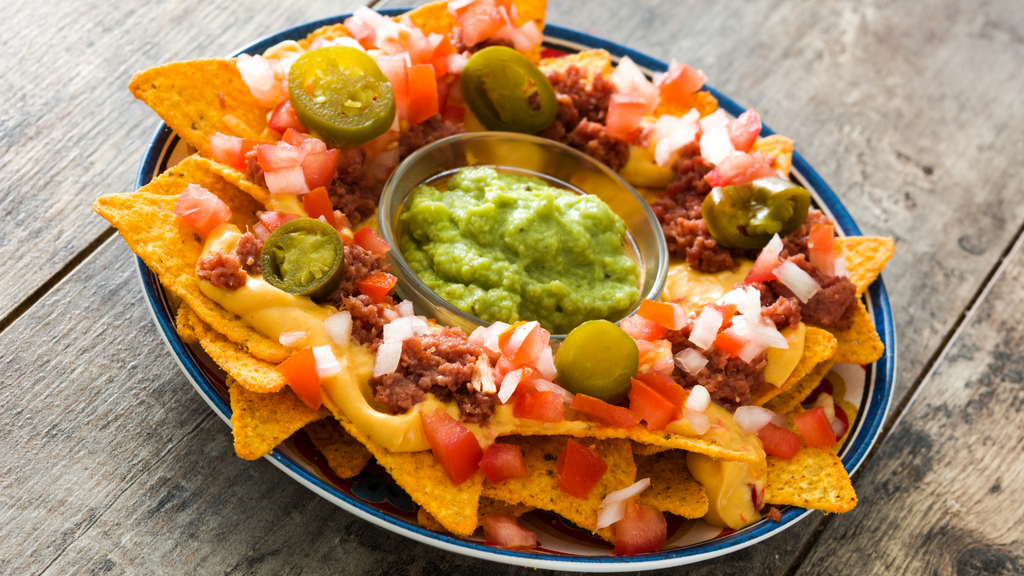 This cheesy snack is a favorite among football fans everywhere. A good batch of fresh nachos is to die for. They're even pretty good when they're overpriced and sitting under a heat lamp at football games, and that's saying something. If your favorite Super Bowl snack is nachos, chances are you're just nostalgic for the stadium nachos.
6. Pretzels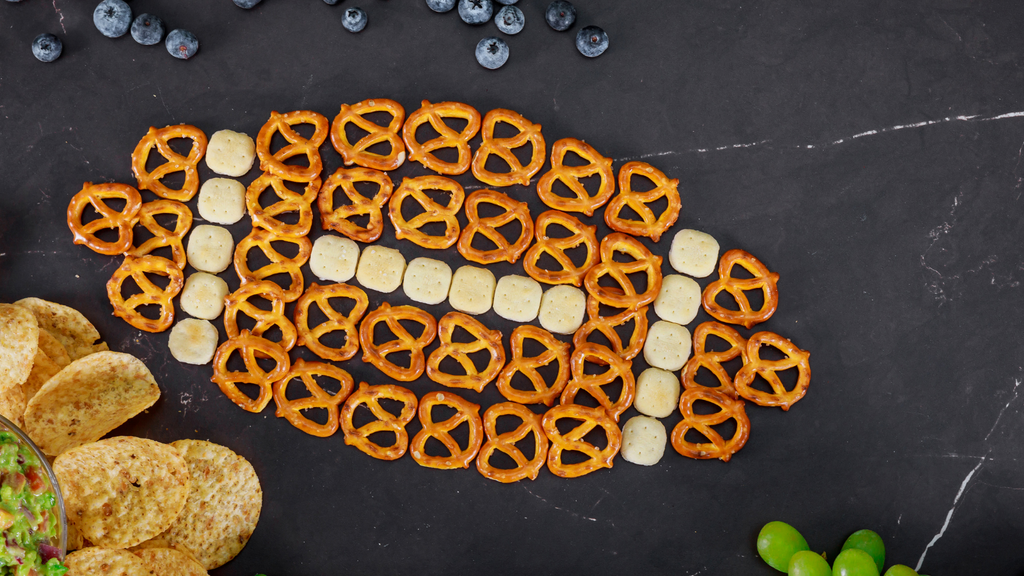 Pretzels are undoubtedly a great snack. They're a classic treat to put in a bowl and serve at parties. But there's just something so mundane about a pretzel. Pretzels don't excite anyone. Sure, you may eat a few, but nobody's really into them. If you pick pretzels as your fav, then you're a little more low-key and traditional.
7. Chips
Chips have become an essential snack of any Super Bowl party. It wouldn't feel the same without them. For the most part, however, chips are really used to hold everyone over until the real good stuff is ready (like wings). If this is your favorite snack, then you're that person who fills up on chips before the end of the first quarter.
8. Cookies
There's nothing like unwinding towards the end of the night with some dessert in your hand. Nothing can beat a good homemade cookie. Cookie fans typically enjoy the end of the night, where they can eat their dessert and chill out.
9. Cheese and crackers
Hey, I'm just here to watch football, not get flexed on by your crazy assortment of cheese and crackers. Sure, it tastes great, but something about it feels so high-brow for some reason. If this is your fav Super Bowl snack, you're trying hard to seem grown-up and sophisticated.
10. Ice Cream
Another dessert item for the list, ice cream usually doesn't come out until the game is over, or close to it. It's a nice way to top off the night—something cold and delicious to get you cooled down from the game. But, if you can eat all your ice cream before it melts, then you probably weren't paying attention to the game. If you like ice cream, then you probably aren't a huge football fan.
11. Seven-layer dip
The overachieving cousin to regular dip, seven-layer dip done right can be amazing. It's a lot to handle, though, and the combination of ingredients isn't for everybody. People who have this as their fav snack tend to be open-minded to all foods and like to try new things.
12. Pigs in a blanket
This one brings us back to simpler times. Pigs in a blanket are a simple snack that both kids and adults can enjoy. There's something so satisfying about chomping down on these bite-sized hot dogs. If this is your fav, you enjoy the simpler pleasures in life and don't care what people think about it.
---
Enjoy the grub and the big game, Terriers!