To Do Today: Create Your Own Terrarium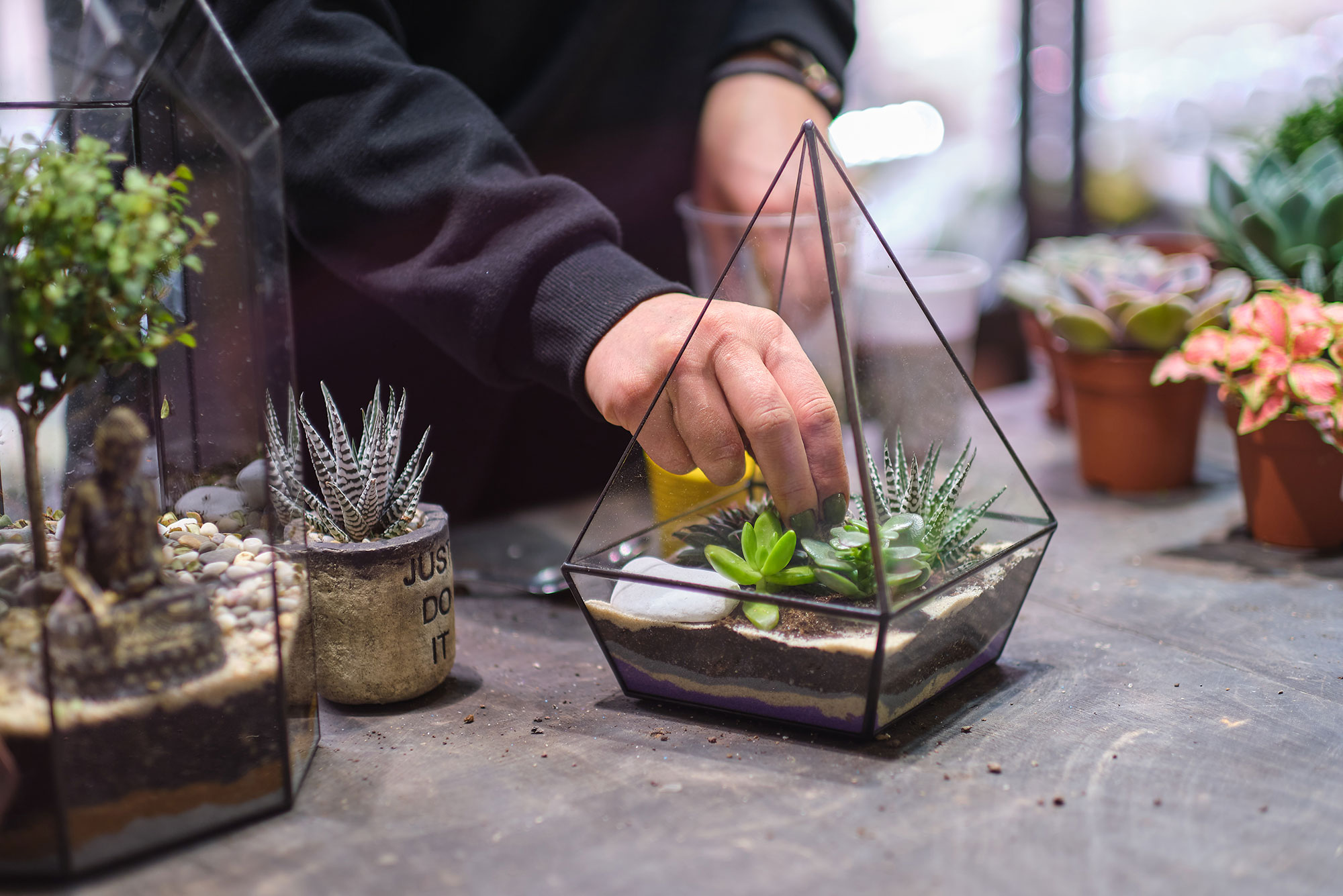 Things-to-do
To Do Today: Create Your Own Terrarium
Relieve stress by getting in touch with your green thumb
What?
Growing Together: Make a living plant terrarium, hosted by Work Bar and the Paper Bag Mask Foundation. The event is 21+.
When?
Tuesday, June 29, 5 to 6 pm
Where?
Downtown Workbar, 24 School St, second floor, Boston
How much?
$15. Register by downloading the app FitSwoop, creating an account with an email address and password, and searching for Growing Together. From there, you can select your ticket and pay online. 
Why should I go?
Feeling a bit stressed out? Want to meet new people and create something beautiful? Love nurturing houseplants? This event is for you. Tonight, Workbar and the Paper Bag Mask Foundation are teaming up to host Growing Together, an event that offers an opportunity for socializing while creating your own living plant terrarium. In addition to all the materials you'll need to build your terrarium, you'll also enjoy refreshments as you create.
Workbar provides premium workspace in downtown Boston and follows a wellness-focused design model that offers best-in-class safety features such as desk dividers, touchless booking devices, enhanced cleaning protocols, and private, dedicated spaces for team meetings. The Paper Bag Mask Foundation is a local nonprofit that supports young adults coping with stress and anxiety with classes and workshops that offer supplemental and preventive treatment. Proceeds from tonight's event will support the foundation's work.