Thinking of Subletting in Boston? Here's What You Need to Know
7 tips to help students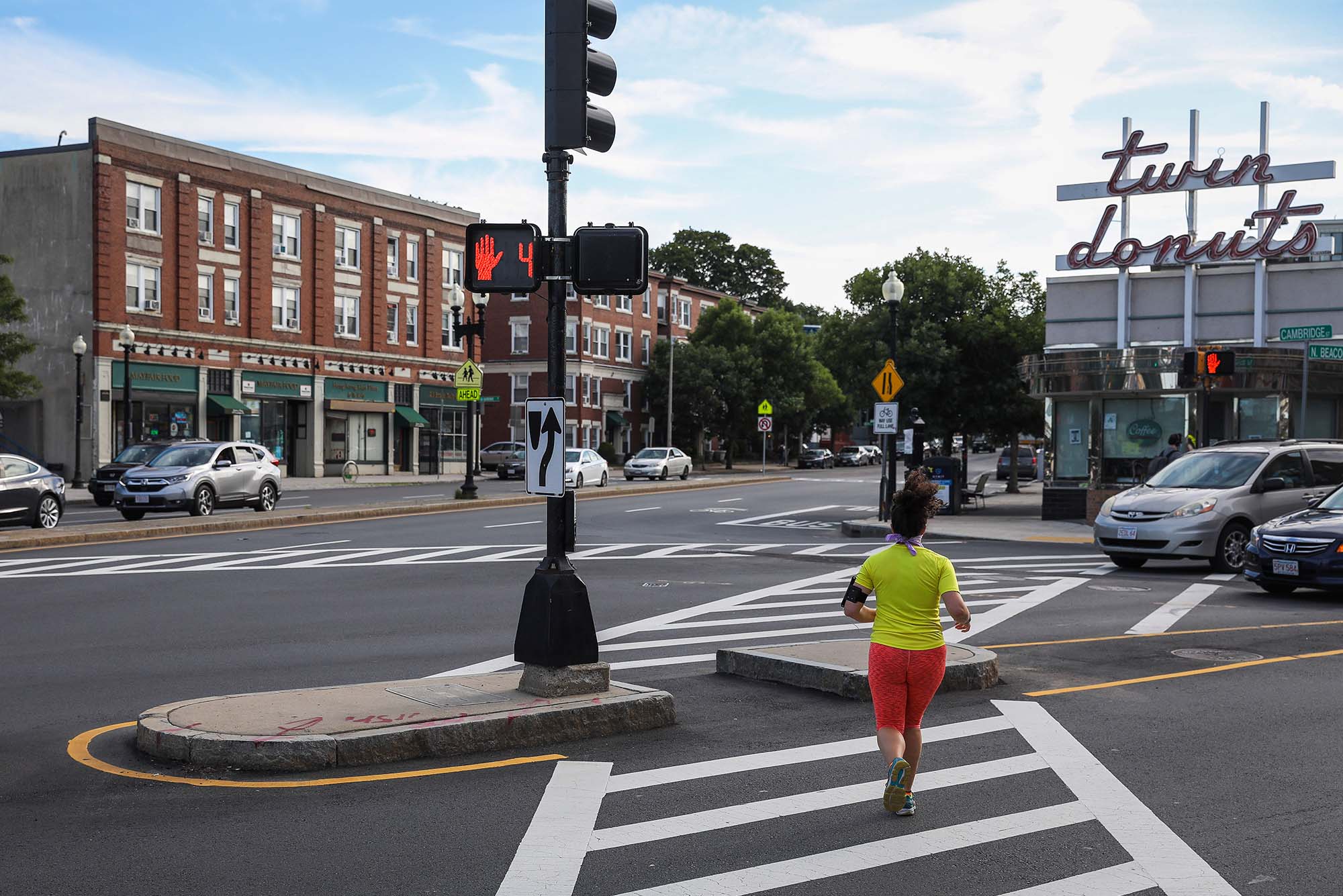 Housing
Thinking of Subletting? Here's What You Need to Know
7 tips to help students
Some students have big plans in the coming months—a long-awaited study abroad semester or a summer internship in a city far from Boston. But what to do if you've signed a yearlong lease on an off-campus apartment? Trying to figure out what to do can be daunting. Class Facebook pages already have plenty of requests from people looking to find someone to take over their rent, as well as those looking to move in somewhere temporarily.
What's the best time to start advertising to sublet and when can you sublet and when can you not sublet? What are your legal obligations if you've signed a lease? And what are the things to watch out for? For answers to those questions and more, we reached out to Kim Santo (CAS'00, Wheelock'00,'02), assistant director of Judicial Affairs and Off-Campus Services, and asked her for some tips for what students need to know.
---
1. Know when you initially sign a lease that you're obligated for a full 12 months
Leases in Boston tend to run from September 1 to August 31 of the following year. That means if you're leaving for a summer internship when classes end, you're still on the hook for rent. That's why so many students choose to find a subletter.
2. Determine if you're coming back to the apartment or leaving for good
Be aware that while the term "sublet" is used for different scenarios, there's actually a difference between a true sublet and what's called an assignment, Santo says.
A sublet is when a student is going to be leaving the apartment temporarily, for a certain amount of time, and wants to come back to that same apartment and that same lease. "They're looking for someone to take their space while they're away," Santo says. "An assignment is when you are looking to end your lease early, but your landlord isn't letting you break the lease, so you need to find someone to take over your space. You're basically reassigning the lease to someone else."
3. Talk to your landlord and tell them your plans
If you are looking to sublet your room or apartment, you first need to make sure your landlord will allow it. Santo says some leases have built-in clauses that prevent sublets, while others do not. For those leases that have a clause expressly prohibiting sublets, students should still talk to the landlord and see if they'll make an exception.
Santo says that 9 times out of 10, landlords who rent to college students know that the same person may not be in the space for 12 months. Most landlords are willing to work with you to sublet the apartment.
In those cases where the landlord says no, a very small percentage of students will leave and continue to pay.
4. The great subletter hunt
The easiest route to find a subletter is by word-of-mouth, recommends Jay Font (CAS'22), who sublet an apartment this past summer. He started his search too late to move into a friend's place as planned, but lucked out finding something on the Social Call Instagram page (formally known as BU Gigs).
Other students go the Facebook route, either posting to Marketplace or the class Facebook pages, but Santo recommends posting on the BU Off-Campus Housing page, where you can create an account for free with your BU Kerberos information. Be prepared to give a tour of your apartment and room, either in person or over FaceTime.
5. Your landlord may want a say about who you choose…and that's their right
Santo says some landlords want to take an active role in screening whoever is going to take your space, and that's fair, she says. "They may not like the person you found to sublet, and they are within their rights to say, 'Sorry, find someone else.'"
6. Help the person you find know what to expect
Once you find your subletter, put them in touch with your landlord. Make sure they understand the terms of the lease and that their rent payments should be paid directly to the landlord. Also, let the subletter know the date you intend to move back in, so there's no dispute later on.
Font says many of the apartments he found came furnished, since the person subletting was temporarily moving out and planned to return.
7. Put everything in writing
"If your primary means of communication with the landlord is over email and they send you a note back saying, 'Sure, you can have a subletter,' that counts as a written agreement," Santo says. "If you can get an addendum added to your signed lease, that's even better."
Off-Campus Services will hold an in-person off-campus housing fair on Wednesday, February 16, 2022, from 4 to 6 pm at the GSU Back Court. A virtual fair will be held on Tuesday, February 22, 2022, from 1 to 2 pm.

Have questions about leases, sublets, and general off-campus housing guidance? Contact Off-Campus Services, housed in the Office of Judicial Affairs. Appointments are needed for in-person consultations or try them by phone (617-353-3523) or email och@bu.edu.