Need a Study Buddy? Meechu Has You Covered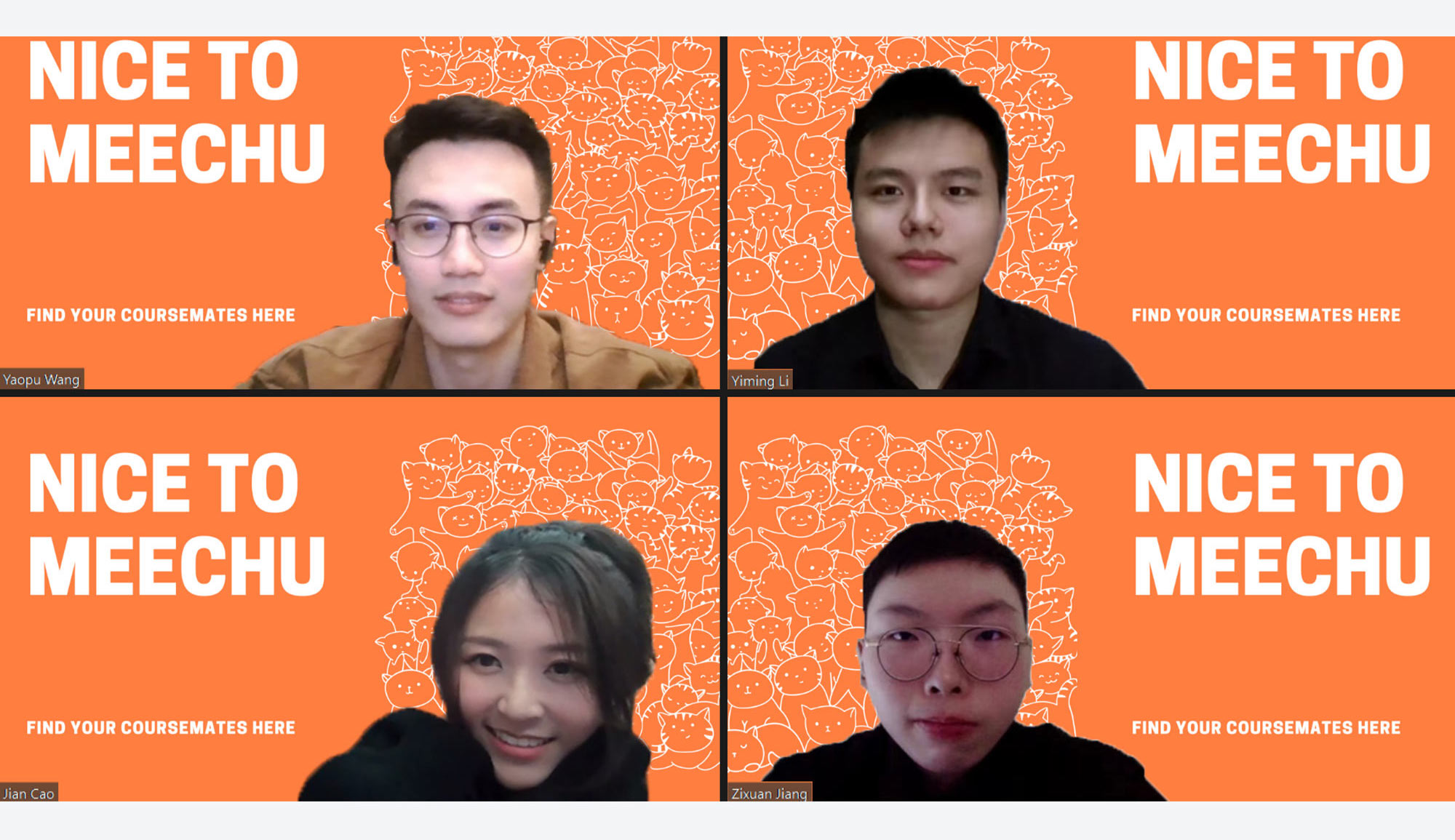 Innovation
Need a Study Buddy? Meechu Has You Covered
Students' new app connects classmates, notifies about open seats
During the summer months, BU Today is revisiting some of the past year's favorite stories. This week, we feature mobile apps created by BU students, alumni, and faculty. 
The pandemic has put the kibosh on mingling before or after class, which is when students usually hunt for a study buddy. A new app can now help students connect outside the classroom.
Meechu, developed by Peter Wang (ENG'21) and Charlie Li (ENG'22), has 200 users currently and the two plan to expand it this summer. The app allows students to set up a profile, select the classes they are enrolled in, and chat with people in the same courses. It also helps students find newly opened spots in previously filled classes. Meechu is available for free on the App Store and Android's Google Play store.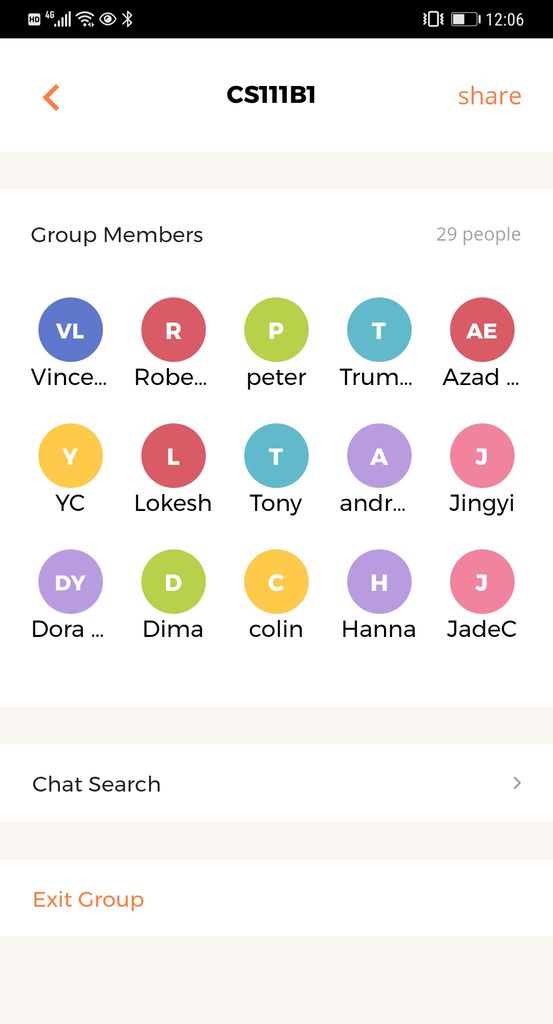 "Our app has two major functions," Wang says. "One is finding classmates—that's the page that you see when you log in. The other important function is the notification system. When there's an open seat [for a class] on the Student Link, it will send you an alert email and tell you."
For the first function, users create an account with their name and list five interests, which include study habits, languages spoken, and their BU school or college. These interests show up on students' profiles when people view classmates they can chat with. The app doesn't have students upload their photos.
The other key feature is the Student Link open seat notification system. During course registration, students trying to get into a class can plug it into the app. If a seat opens up, the app will send the user an email prompting them to register. To make this feature possible, the developers created a program within the app that scrapes open-source data from the Student Link to find openings in courses. Wang and Li say user feedback shows that the open seat notification service is the biggest attraction of the app.
The development team still needs to test some aspects of the app (like the video chat feature, web browser support, and file sharing) to make sure it runs to its full potential. They plan to have these fixed soon, and will then market the app to the BU student body this summer.
Wang, Li, and user interface and experience designer Jane Cao (COM'21) met in high school and launched the project at BU in August 2019. Developer Patrick Jiang (CAS'21) joined as an intern a few months after the launch to work on the course notification feature.
Wang and Li initially started the project as a club, but their staff contact at Student Activities suggested they approach it like a start-up instead, and introduced them to BU Innovation Pathway (BUIP). Part of Innovate@BU, the program helps students pace themselves while working on a project. It provides coaching, networking opportunities, educational materials, and the potential for funding.
BUIP also set up three meetings with a coach—Raviv Murciano-Goroff, a Questrom School of Business professor of strategy and innovation—who helped them develop a pitch strategy and conduct market research and user analysis.
Wang and Li initially targeted Meechu toward international students, so they ran it through the third-party app WeChat for the first two years. But that was labor-intensive, as Li had to manually connect students when they had similarities in their profiles. Meechu now automatically matches students together to chat. Moving away from WeChat also gave the developers more freedom and enabled them to add the open seat notification feature.