Seven Ways to Host a Virtual Super Bowl Party That Isn't Lame
Just For Fun
Seven Ways to Host a Virtual Super Bowl Party That Isn't Lame
Tackle this year's watch party like a pro.
With the Super Bowl coming up and COVID-19 keeping us all at a distance, this year's watch parties might look a little different, with many getting together virtually to view the big game. But just because your party has to be pandemic-friendly doesn't mean it has to be boring. To help, check out our list of the best ways to watch the Super Bowl with friends this year.
---
1. Get together on Zoom
Zoom fatigue is real, but friends make it better. Hop on Zoom this year to talk to your friends during the Super Bowl. You can plan a whole afternoon around your Zoom party. Set up a Madden tournament before the game starts, or host pregame trivia. Get creative.
2. Coordinate the food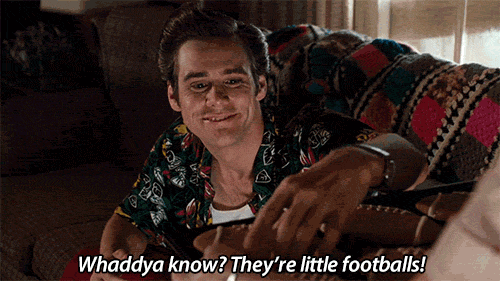 Let's be real—the snacks at Super Bowl parties might be the best part. Kicking back and snacking on some pigs in a blanket sounds really good right now. This year, coordinate with your friends so you can all munch on the same thing during the game. You'll feel more connected and get to eat some delicious grub at the same time.
3. Learn to make your favorite Super Bowl snack
If there was ever a time to make your own food for the Super Bowl, it's now. FaceTime with the top chef in your life and ask for a lesson on how to make that dip you love so much. There's no substitute for a good homemade recipe.
4. Rate the commercials with your friends over Zoom
The Super Bowl and good commercials go hand-in-hand. It's such a huge event and every company wants to be the one to stand out. Some are bound to be a little odd. This year you and your friends can rank your favorites to see which commercial actually got you to laugh or cry and which missed the mark. Want to get a head start? Take a peek at Amazon's Super Bowl spot.
5. Prepare for the Super Bowl halftime show by blasting The Weeknd
The Weeknd has been preparing for his Super Bowl performance for weeks now. He's been dropping subtle hints about what he's going to do and how it all fits with his music videos. This year, you and your friends can get caught up on The Weeknd lore and try to figure out how everything will fit together.
Check out this Spotify playlist of The Weeknd's top hits.
6. Host a Super Bowl party on Animal Crossing
Animal Crossing has been an absolute lifesaver for a lot of people this year. I mean, it lets you live in a world where COVID-19 doesn't exist and the worst thing that can happen to you is getting stung by a wasp. Perfect for a Sunday. Invite some friends to your island and have some fun getting ready for the Super Bowl.
7. Rank the best Super Bowl foods with your friends
We all know how delicious Super Bowl parties can be. Why not rank your favorite game-time foods with your friends? Don't come crawling to us when you find out that your bestie's favorite is spinach dip. Your friends, not ours.
---
Enjoy the big game, Terriers!
This blog post is sponsored by: