Putting a Gap Semester to Good Use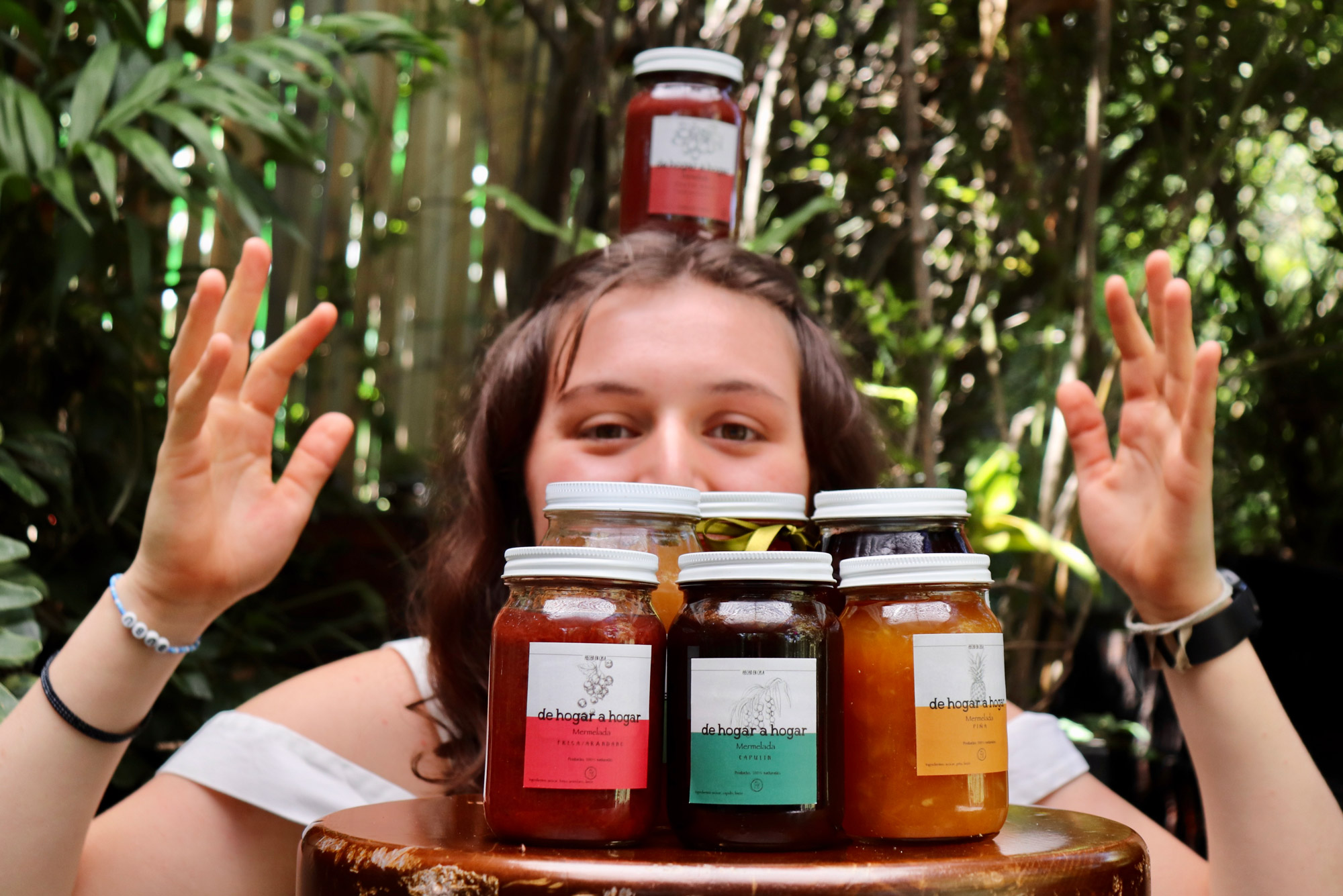 Student Life
Putting a Gap Semester to Good Use 
Undaunted by the pandemic, these four CGS students found ways to pursue their passions, help others
There are a million ways to spend a gap semester.
In recent years, entering College of General Studies students—who take a gap semester in the fall before coming to Boston University in the spring—have climbed Mt. Fuji, produced films, even joined the Boston Celtics dance squad.
In a pandemic, however, options are more limited—but that didn't stop this year's 611 incoming students from finding creative ways to spend their fall.
"Students plan their own gap semester experiences with the guidance of our academic advising team," says Chelsea Feinstein, CGS manager of marketing and communications. "This year, we have students who have founded their own nonprofits, landed internships in the fields they hope to go into, volunteered their time, and traveled safely. Gap semesters are hugely valuable—even during COVID-19."
BU Today spoke with four incoming CGS students about how the pandemic forced them to jettison their original plans and pivot. From Chicago to Hong Kong, here's how they made the most out of their pandemic gap semesters.
Inés Santacruz (CGS'22), Mexico City, Mexico
At home in Mexico City last spring, Inés Santacruz couldn't help but feel lucky. Her family had been largely spared the economic devastation wrought by COVID-19, but she was keenly aware that families across her country were struggling. Mexico, with already high rates of poverty, was hit hard by pandemic-related job losses. Government relief proved sparse and slow to launch, leaving many households in dire circumstances, with rural communities feeling the worst of the effects.
Santacruz wanted to do something to help. In late spring she learned about a Santander Bank competition inviting high schoolers to submit proposals to help offset the economic impacts of COVID-19. She and her friend Sofia decided to enter—but they needed a concept. Santacruz thought back to a conversation she'd had with her family's cook, Nadine, who'd told her that her home state of Michoacán was rife with unemployment, especially among women. The two young women wondered, what if they could hire women in Michoacán to make a product they could sell? 
They hatched a plan to create an organic jam and preserves venture. They didn't win the competition, but the two launched their business anyway, De Hogar a Hogar, last summer. Santacruz secured funding from a family friend and within weeks, women in Nadine's hometown, Las Perìtas, were making and canning jam from the produce growing in their yards. "Jam is one of the easier organic products to make," Santacruz says.
"We ended up with 26 women, most of whom hadn't worked before and depended on their husbands, who were now unemployed, for income," she says. So they became the main source of income for their families. It's been pretty empowering."
De Hogar a Hogar's offerings include classics like strawberry, raspberry, and orange jam, as well as more exotic variants like cactus, pineapple-coconut, and guava spreads. Each jar has a sticker on the back identifying the maker, Santacruz says, so "you know who made it and their story." A man from Las Perìtas drives all the jars to Mexico City, where Santacruz then sells them on Canasta Rosa, an online marketplace comparable to Amazon. Depending on the flavor, jams range from 70 to 120 pesos (about $4.50 to $6) for small jars, and 125 to 195 pesos (about $6.30 to $9.80) for large ones. De Hogar a Hogar also sells organic agave honey, fruit preserved in syrup, pickled prickly pear cactus, and chili pastes, all made in Las Perìtas.
Running a business at 18 has been a real learning curve, Santacruz acknowledges. She took a couple of courses in entrepreneurship and online marketing, which helped her organize the operation and widen her customer base. She received an offer to include her jams in a local company's Christmas baskets recently and was invited to participate in a holiday bazaar. She plans to continue the company while at BU, with the help of friends and colleagues on the ground back home.
"These women depend on me," Santacruz says. "This took us all out of our comfort zones. A lot of the impact of the operation, they've told me, is them finding out that they can be more than just housewives, and discovering new abilities and a perspective on life that involves them working. So they have a way to live now, with a source of income during COVID-19. It's really cool."
David Yeung (CGS'22), Hong Kong, China
Yeung had so many plans. He took a full year off after graduating from high school in May 2019, planning to fill it with traveling, interning, and volunteering. He spent a couple of weeks visiting family in Guangzhou that summer, and even came to New York in early 2020 to participate in a six-month gap-semester program at the New York Times. Then COVID-19 hit the United States and it was game over. 
"All my plans had to change when the pandemic hit," Yeung says. "I had to leave New York as soon as I could, and after that just go with the flow."
The thing is, Yeung was never particularly good at going with the flow. By his own admission, he's always been a "structure" guy who thrives on schedules and productivity. Back home in Hong Kong, he was less than thrilled to find himself with no clear plans.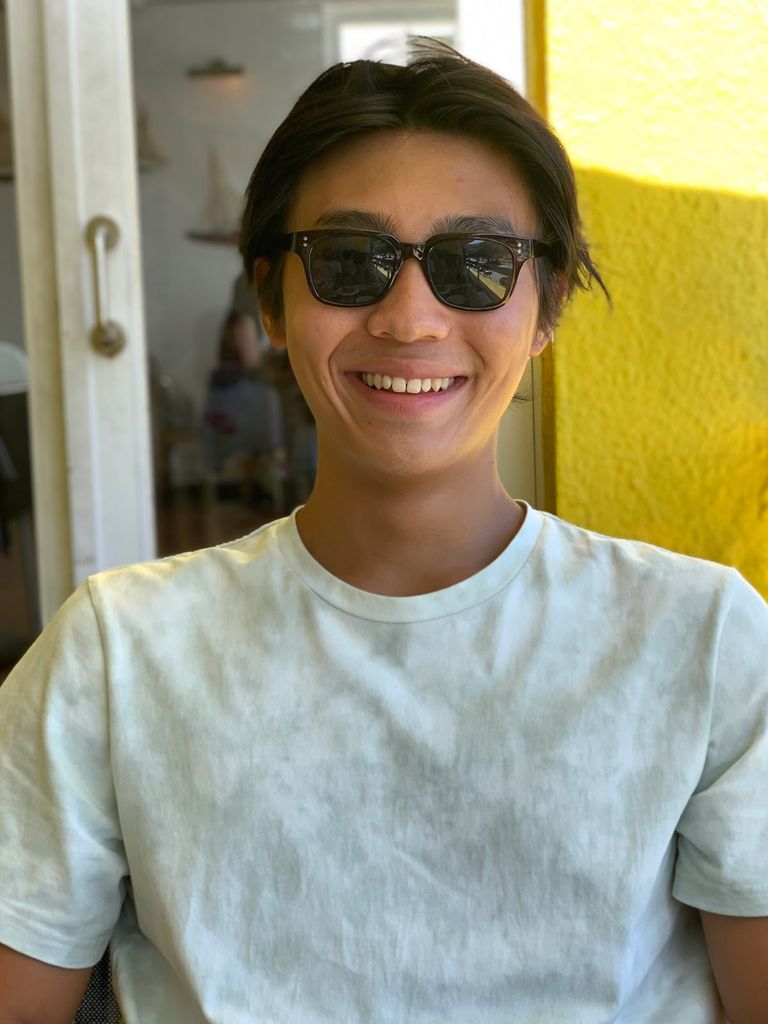 But there was a bright side. Once lockdowns subsided, Yeung got a chance to explore one of his favorite hobbies: photography. Armed with a camera, he spent months taking photos all over Hong Kong, including during the protests that rocked the city in response to the Fugitive Offenders Amendment Bill introduced by the Hong Kong government. Eventually, he secured an internship with Localiiz, a publication similar to TimeOut that publishes articles about what to do and see in Hong Kong. While it wasn't the New York Times—where he'd had the opportunity to work on the paper's different sections before the program shuttered—it gave him another chance to explore the city.
"A lot of the internship was helping the editorial staff with whatever they needed, things like research and transcriptions," Yeung explains. "But I also got to write my own pieces and pitch articles during the editorial meetings every month—my boss really threw me into the deep end once I started." He ended up writing guides to neighborhoods and local hiking trails, doing field research when he could.
"When I was in high school, I was always busy with school stuff, so I didn't have time to go out and explore," he says. "The internship really helped with that. There are lots of places I haven't been—it was really interesting and a good experience to get to know the city I grew up in."
Looking back on his year, Yeung is philosophical. "I learned that there are other, bigger things in play than what I want or expect, and a lot of them are out of my control," he says. "I can't beat myself up over something I can't control."
And, he did end up mastering the art of going with the flow. "You have to appreciate what you have in front of you," Yeung says, "and, you know, just chill."
Sarina Zaparde (CGS'22), South Brunswick, N.J.
When the pandemic hit, Zaparde already knew exactly what she'd do during her gap semester: continue running the nonprofit she started when she was 13.
Yes, 13.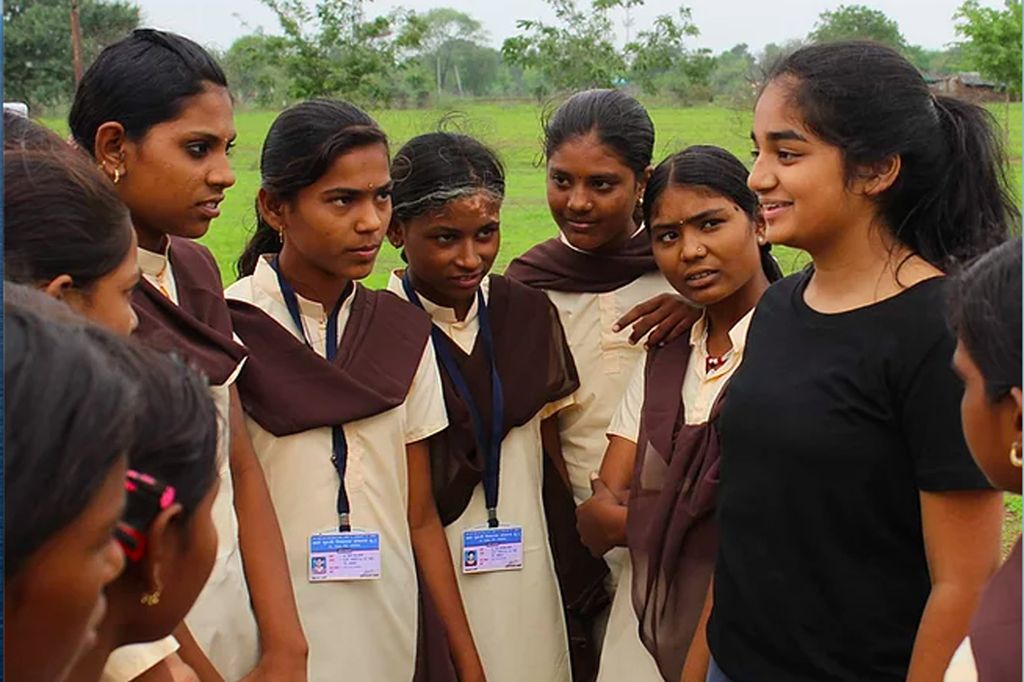 Growing up, Zaparde visited her father's home village in central India every year, where she observed the obstacles girls her age faced to attend school. That's if they could even go in the first place—in rural India, it's not uncommon for families to finance a son's education, but not a daughter's, keeping girls at home for house and farm work. There's also the threat of being sold into sex trafficking or servitude, which poor, isolated women and girls are particularly vulnerable to. Having access to education, Zaparde realized, could greatly impact a girl's future.
Arriving back home after one such trip in middle school, Zaparde had an idea. With her parents' help she established Dress to Learn, a nonprofit that provides free shoes and school uniforms to orphaned girls around rural India. As its website explains, schoolchildren in India are required to wear uniforms to ensure fair treatment of all pupils, and the price of uniforms is often a barrier for girls, especially if they're orphaned.
"I thought the least I could do was to try to get uniforms [for these girls], so that they would be able to complete their education within their village," says Zaparde, explaining that just donating money or school supplies, isn't helpful because villagers will often sell donated items or use funds for other purposes. "This way, they have to use a uniform because it's for their own specific school."
The cost of a uniform and shoes is $7. Since 2016, Dress to Learn has partnered with approximately 75 school clubs around this country to hold fundraisers—like walkathons, car washes, and talent shows—and has donated uniforms to more than 1,000 girls. The uniforms are commissioned from local tailors, "so we help the village economy as well," Zaparde says. Shoes are measured on-site and distributed from Dress to Learn's supply. Because children grow, she does her best to ensure that the same groups of girls get bigger sizes every couple of years.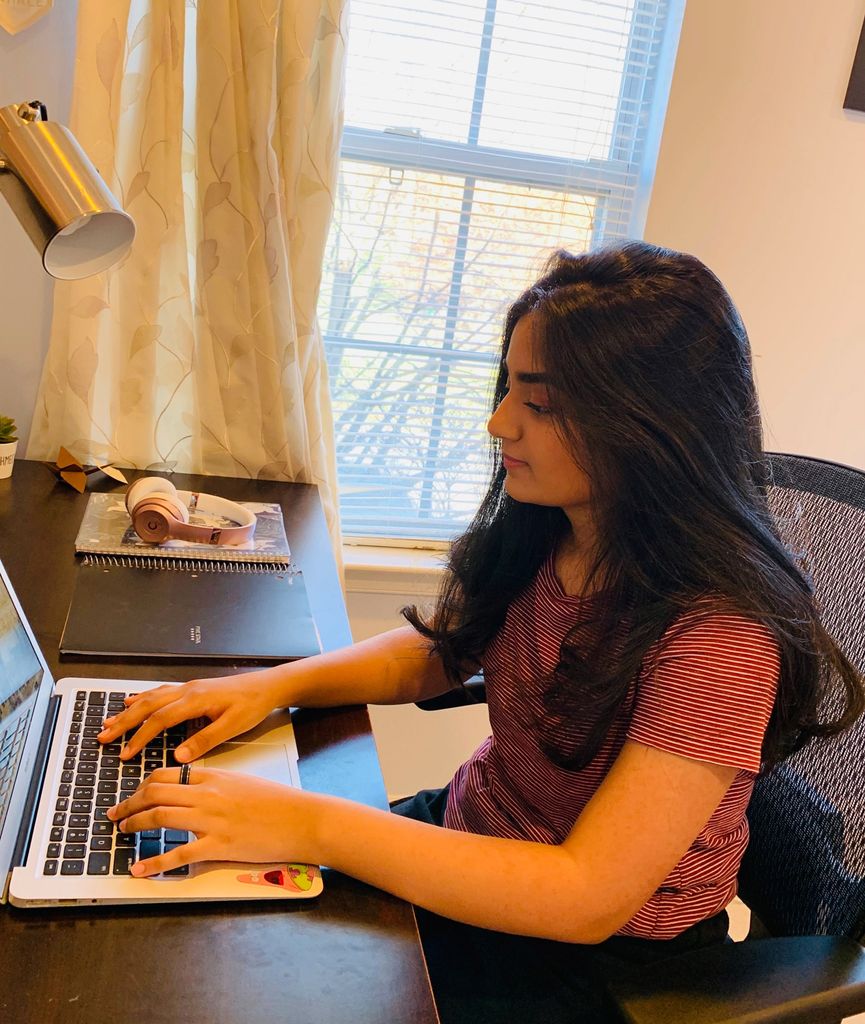 She typically travels to India every year to distribute uniforms. But when the coronavirus made that impossible, Zaparde spent her gap semester at her computer in her bedroom at home, helping high schoolers raise money for Dress to Learn in their individual communities. (No car washes during COVID-19, she says.) She's holding onto all funds raised amid the pandemic until it's safe to restart operations.
In the future Zaparde hopes to partner with other nonprofits that help young women in developing countries, and says she'd like to implement a scholarship program to support ambitious students pursuing higher education. But those are long-term goals.
"We've helped over 1,000 girls so far, and made a huge difference in their lives," she says. "There was no numeric goal I set—I just had a mission in mind, which was making sure that girls actually got an education, and got something out of it. And the other part was making sure that kids here in America have empathy for people around the world. So I think it's made a huge difference for both the girls we help, as well as everyone involved."
Olujimi Taiwo (CGS'22), Chicago, Ill.
Taiwo was supposed to go to London for his gap semester.
He was set to intern for BenTV, a British TV channel serving expatriate Africans living in Europe. When coronavirus hit the continent, Taiwo's internship became impossible. So instead, he spent his gap semester at home in Chicago.
"The first couple months were pretty brutal, mentally," Taiwo says. He spent his days around the house, "basically trying to get off my ass and look for a job."
Fortunately for Taiwo, a family friend eventually offered him an office gig with his company, the Nigeria Global Chamber of Commerce (NGCC). The NGCC is a network of businesses and industry experts in the Chicago area with Nigerian ties. It works to promote and grow members' businesses through special events and seminars. Taiwo, who comes from a Nigerian family, helped with the administrative side of things.
He took calls, sent communiqués to members, wrote bios for virtual event speakers, and in a couple of instances, designed posters for events. Although it wasn't the glamorous experience he had hoped for in London, it was a paid position (he also later took a job at an Amazon warehouse), and a career-builder to boot.
Taiwo had originally considered majoring in film at BU, but since his time at the NGCC, he says, "I've been thinking a bit about entrepreneurship. I've been having thoughts about starting a clothing company that takes more traditional Nigerian clothing and gives it a modern feel." He's taking an innovation entrepreneurship class at the BUild Lab this spring. Also on the docket: a philosophy class, to "see how it goes."
Taiwo finally got a chance to see BU this fall for the first time. He wasn't able to visit campus before accepting admission, so he rented an Airbnb and snuck in a weeklong trip to Boston in October. His verdict? Excellent.
"That trip made me so excited to come here," he says. "The architecture was beautiful, and the other college campuses were gorgeous, too. I couldn't really meet up with people or anything, but everyone seemed nice and friendly. I was also blown away by how compliant everybody was in the city—everyone had their masks. That visit really got me hyped."