POV: In the Midst of the Pandemic, a "Massive Public Health Failure"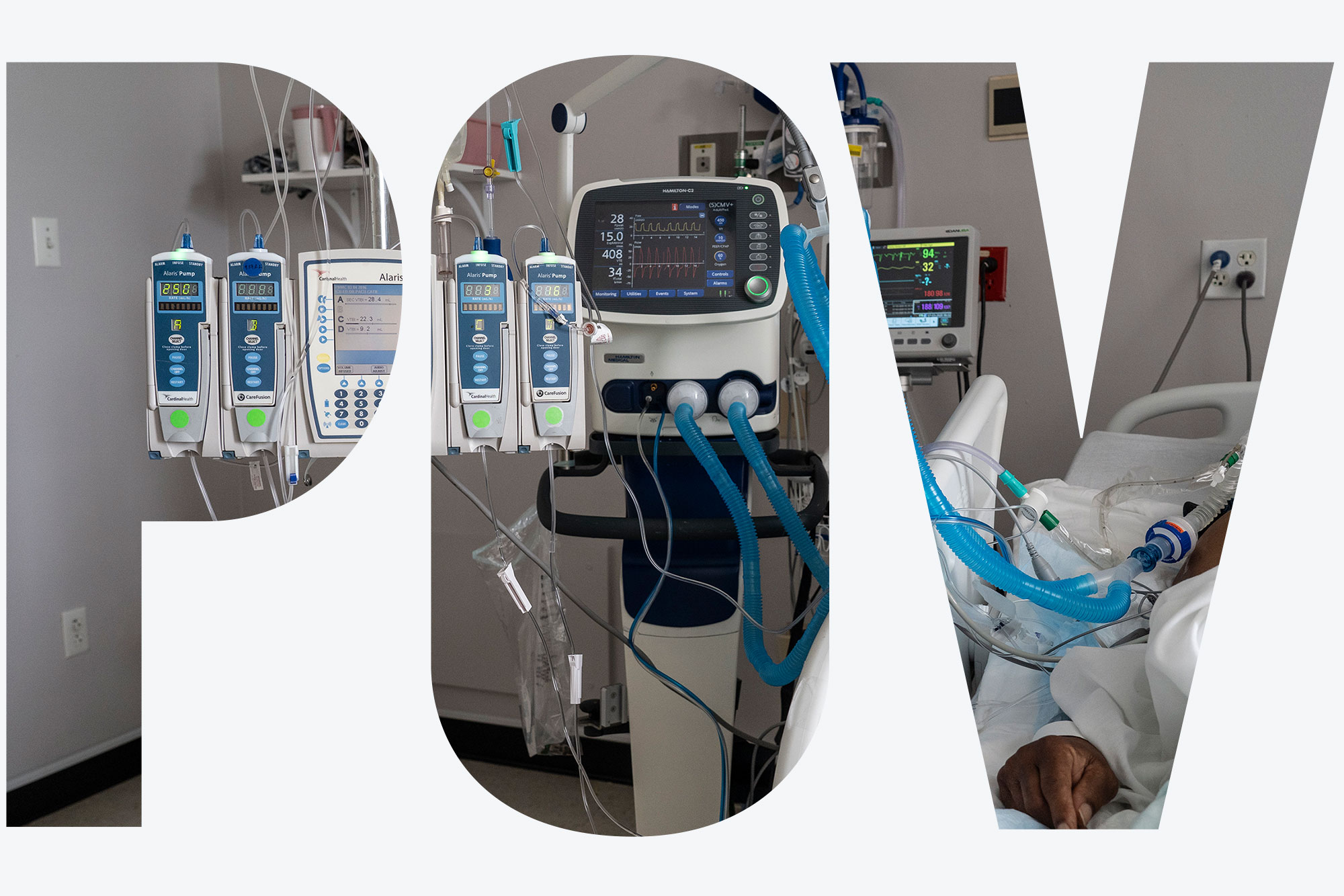 Voices & Opinion
POV: In the Midst of the Pandemic, a "Massive Public Health Failure"
The biggest mistake? An intentional unwillingness to articulate a public health goal
With the United States having reached well over a half million deaths from COVID-19 and more than a half million cases and 16,000 deaths in Massachusetts alone, it is clear that there has been a massive public health failure. While the Trump administration is partly responsible, it would be a mistake to ignore the role that states played, and that public health played in general.
There are many specific failures that could be cited, but the chief reason why state governments and public health departments failed is much more basic and overarching, yet it is something that I have not heard mentioned anywhere.
Our biggest failure in public health was the failure to articulate a goal. In every other public health issue or campaign we have worked on, we've always had a goal. Here, we intentionally failed to articulate a goal. This is the number one reason for our failure.
Why didn't we articulate a goal? It was because the decision was made early on that public opinion and perceived economic strength would be the primary policy drivers, not public health protection. You only have to look to the fact that casinos, restaurants, and gyms were open during the absolute peak of the pandemic, while many elementary schools were closed, to appreciate the priorities of Massachusetts Governor Charlie Baker's administration. The only time there was even a hint of a goal was very early in the pandemic when we were trying to "flatten the curve." From then on, the Baker administration set no goals, except to try to open businesses as quickly as possible. But for the public, there was no goal. You can't expect people to act when there isn't a clear goal. They have to know why we're telling them what to do.
This failure even occurred at many colleges and universities, which in their own desire to remain open so as not to lose tuition dollars, never advocated for any particular public health goal. In fact, the primary goals for many colleges and universities were not health-related: their chief aims were to avoid the loss of student tuition dollars by appeasing students who "preferred" to attend classes in person. At our own university, students were asked to indicate their preferences without being told that if even one student in the class expressed a preference for in-person classes, the faculty and teaching staff would be required to come into campus and teach in person, even if they believed they were being put at substantial risk. We didn't even have a goal in terms of the health of our own community. We never articulated how many student or employee COVID-19 cases would be acceptable in order to justify forcing teachers and staff into the classroom. The reason for not articulating a threshold for the number of cases that would be acceptable is clear: because we might actually hit the threshold and force classes to move online, risking the loss of students to deferrals.
As a professor of public health, it was particularly striking to me that even my own school failed to advocate for any articulated goal. We never expressed a commitment to an effort to try to minimize the morbidity and mortality from the pandemic. For example, not once did we promote nonessential worker stay-at-home policies. We couldn't because we eschewed such a policy. If a school of public health can't make the right decision, how can we expect policymakers to? If a school of public health doesn't lead, then where do we expect public health leadership to come from?
The reason for public health agencies not setting a goal was simply to avoid having to pay people to stay home, which would have been unpopular and expensive. But the resulting loss in human life, suffering, and individual economic disaster far outweigh what it would have cost to do this. And ironically, the economy would have recovered much more quickly.
People will do almost anything when there is a clear goal. Look at what the government got people to do during World War I. Not to defend President Woodrow Wilson's goal of "making the world safe for democracy," but history demonstrates that you can get people to take quite drastic actions if they know why they are doing so and feel that they are contributing to a well-articulated national or statewide goal.
Even now, as vaccines roll out, the Baker administration still has failed to articulate a public health goal. The state, and our own Department of Public Health, have never stated that we should make an attempt to minimize the amount of health damage and loss of life that occurs between now and when we are able to get the public vaccinated. Instead, the governor loosened social distancing restrictions even further last week, allowing indoor arenas to open their doors and enabling indoor gatherings of up to 100 people, complete with packed dance floors. This is the last thing we should be doing if our goal is to minimize the number of deaths that will occur before we are able to complete vaccination. The state's policy decisions have opened the door to a possible third surge in cases, as more infectious variants are expected to predominate just as the dance floors are opening up. Clearly, our goal is not to save lives and protect health, but to get back to "normal" as quickly as possible.
The greatest disappointment to me is that no public health agency stated very simply that our goal is to minimize the number of deaths from COVID-19 or at least set any quantitative goal. The bottom line is that deep down, we really didn't mind all these deaths occurring. To the Baker administration and most other government agencies, public health departments, and institutions, it was the loss of economic activity that was the big tragedy of the pandemic, not the loss of human life. Sadly, I'm not sure it was any different for most universities.