D&I Learn More Series: History of Treatment of People with Intellectual Disabilities
Scholar and author Michael Wehmeyer will discuss how disability has been organized and understood in society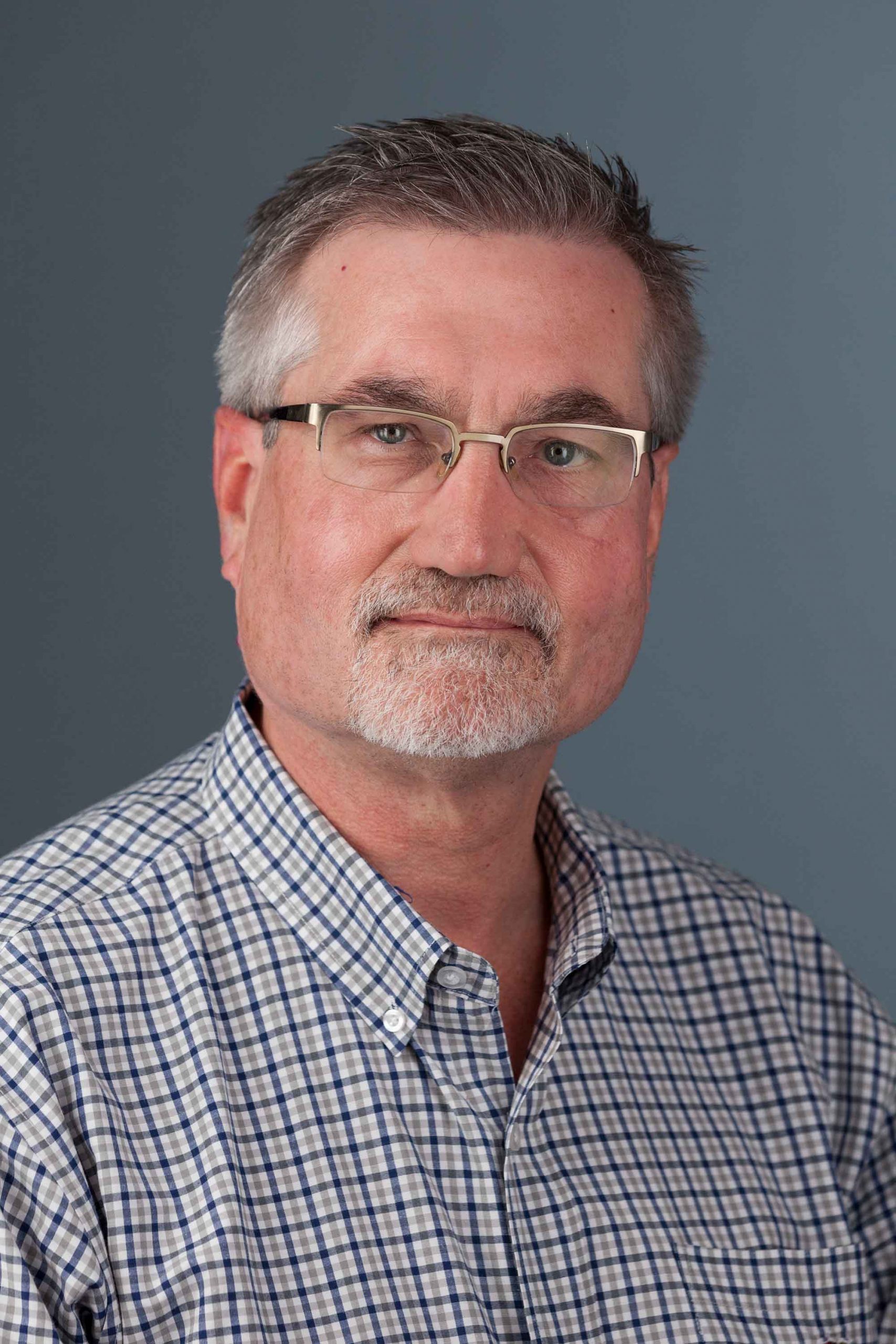 Social Justice
D&I Learn More Series: History of Treatment of People with Intellectual Disabilities
Scholar and author Michael Wehmeyer will discuss how disability has been organized and understood in society
What was life like for someone living with an intellectual disability 100 or 200 years ago? How has it changed and what does it look like today?
According to Michael L. Wehmeyer, University of Kansas Ross and Marianna Beach Distinguished Professor and chair of special education and an expert on education and supporting youth and adults with intellectual and developmental disabilities, the fight to create support systems, accommodations, and self-advocacy for such people has changed significantly from the 1800s to today. But knowing this history is only half the battle. "We run the risk of repeating the sins of the past and not understanding the full humanity and dignity of people with intellectual disabilities," Wehmeyer says.
He will discuss the long and winding road towards advocacy and recognition of those with intellectual disabilities in a virtual talk titled "History of Treatment of Individuals with Intellectual Disabilities" today at 3:30 pm, the latest in BU Diversity & Inclusion's Learn More series, this year exploring disability and the impact of ableism.
The author, coauthor or editor of 45 books, including the widely used textbook Exceptional Lives: Special Education in Today's Schools (Merill/Prentice Hall, 2020), Wehmeyer has devoted most of his career to learning about, and advocating for, people with intellectual disabilities, in schools, the law, and society at large. His talk today will not provide just a general overview of the history of treatment of such people, but examine, more specifically, how much of the disability rights movement has occurred in Massachusetts. "My work for over 30 years now has been to focus on how we can enable and promote the self-determination of people with disability in general," he says. "I'm an educator, so it's been in the context of schools, and over the last decade, it's really been about how we can enable and not exclude students with disabilities." 

BU Today spoke with Wehmeyer in advance of today's talk. This interview has been condensed and edited.
BU Today:
What do we mean when we talk about people with intellectual disabilities?
Wehmeyer: People with intellectual disabilities are people who need extraordinary support to successfully do many things that others can do. They've been linked to impairment in cognitive functioning, so people with an intellectual disability often have limitations in cognitively related functions. Historically, that has only been framed with a negative, with what people can not do. Hopefully, we're moving into an era where these limitations can be accommodated through modifications or through supports. People with intellectual disability can function successfully in all aspects of life, given adequate support.
BU Today:
How has the treatment of people with intellectual disabilities changed over time in the United States, and more specifically, here in Boston?
Wehmeyer: The difficulty of trying to summarize 170 years of history in a 50-minute talk is that you have these details that you want to get at, and sometimes you lose the big picture. In general, the history of intellectual disability begins in the United States in the mid-19th century. One of the men that was instrumental in implementing the first habilitative efforts to support people with intellectual disabilities was Samuel Gridley Howe, who was the superintendent of the Perkins School for the Blind in Boston [the school moved to nearby Watertown in 1912]. These people were in poorhouses and left on their own. There was no schooling and no habilitation, so people like Howe and Dorothea Dix [a 19th-century advocate for the mentally ill] became activists.

By the end of the 19th century, there had been a rapid growth of institutions and schools that began in this habilitative manner, but through a number of forces became medicalized warehouses that entered the zeitgeist of the late 1800s. They were places to put people with intellectual disabilities to protect them from society. Then in the first two decades of the 20th century, the focus shifted due to the American eugenics era and new understandings of science about genetics. The focus then shifted from protecting people by institutionalizing them to protecting society from these people by institutionalizing them.

In the next 50 years, there was a massive growth of institutions, until the early 1960s, when parents began to band together. So we go through an era of community-building and begin to downsize the number of institutions. Although there were really significant achievements around people and schooling, until the late 20th century it was still deficits-focused, whereas in the early 20th century they were seen as menaces to society.

In the last two decades of the 20th century and in this century, there was a self-help and self-advocacy movement that emerged. People with physical and intellectual disabilities began to demand access and new ways of thinking about disability. In general, the focus shifted from an intellectual disability being a problem within a person to looking at the interaction between the person and the environment in which that person wants to function and ways of enhancing personal capacity, modifying that environment, and providing support.

So disability in these movements shifts to an understanding as simply the gap between what a person could do and what they wanted to do. If we could close that gap, the impairment that resulted in disability doesn't go away, but disability to some degree becomes irrelevant in that context. Of course, you also have the development of disability identity that is consistent with many of the identity movements—people embracing their diversity and a sense of pride emerging. We still have a long way to go, but we're heading there.
BU Today:
What do you wish people knew or took into consideration when discussing social justice and advocacy for people with intellectual disabilities?
Wehmeyer: We need to understand that for people with intellectual disabilities, the same issues that have driven virtually every civil rights movement pertain. So much about the history of disability is about peoples' ableism, their ways of thinking about disability and people with disabilities as different and that differentness is always inferior. Separate is not equal. The major legislation supporting equal access and equal rights, like the Individuals with Disabilities Education Act and the American Disability Act—this is civil rights legislation at its core. The self-advocacy and self-help movements—those are civil rights movements. They're about the rights of all people to live self-determined lives free of discrimination based on ablelism and perceptions of disability. I think there's more intersectionality that includes disability as a part of that now, and I think that will grow because we have really strong people with disabilities who are out there telling us that time and time again.
BU Diversity & Inclusion's Learn More Series discussion "History of Treatment of Individuals with Intellectual Disabilities," featuring Michael Wehmeyer, is today, October 12, at 3:30 pm. Register here to attend virtually.