Data Science Jobs Are Hot—and with a State-of-the-Art Building, New Faculty, and a New Major, BU Is Ready
Data and mathematical science occupations are projected to grow more than 30 percent by 2030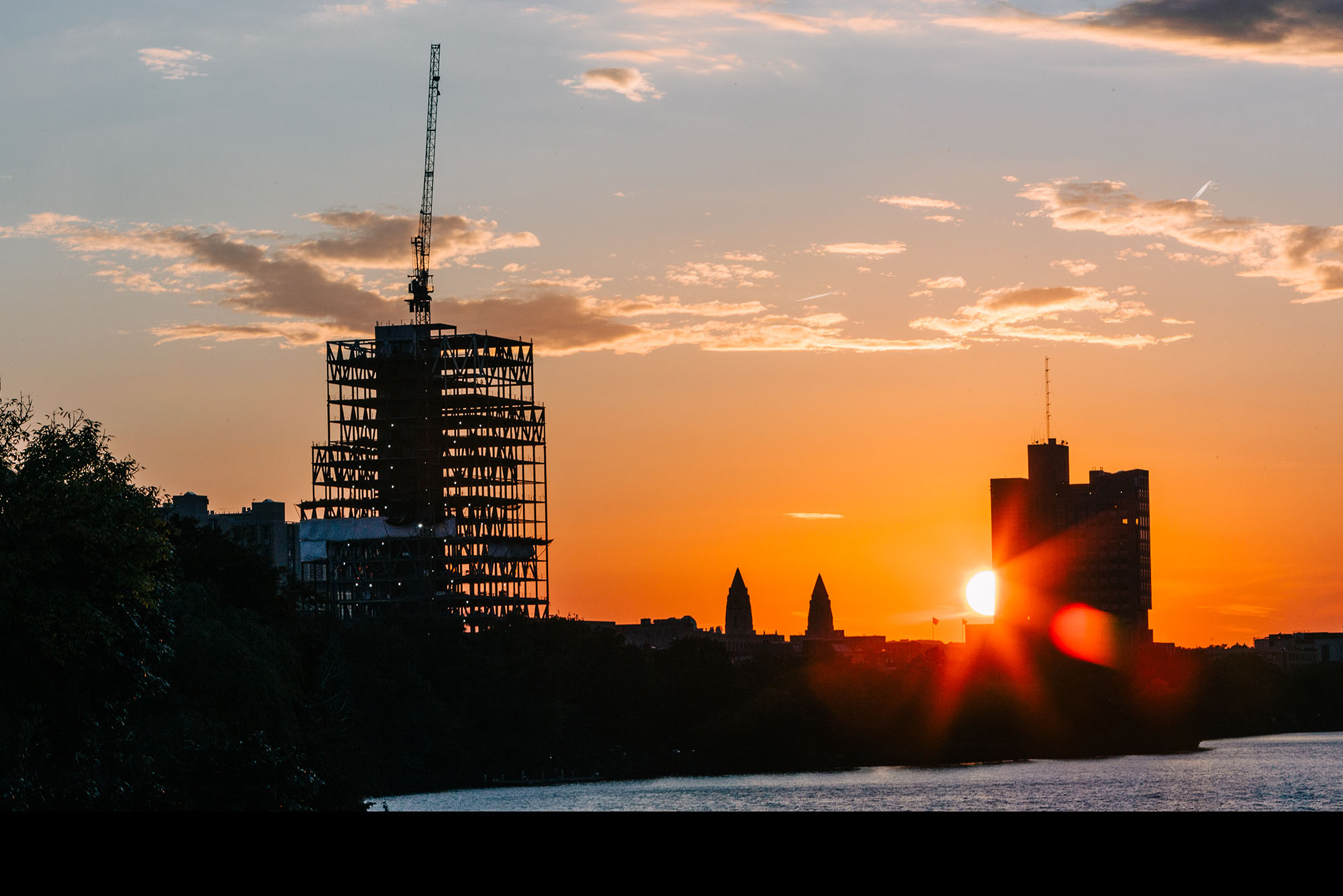 Data Science
Data Science Jobs Are Hot—and with a State-of-the-Art Building, New Faculty, and a New Major, BU Is Ready
Data and mathematical science occupations are projected to grow more than 30 percent by 2030
In game one of the 2021 NBA Eastern Conference semifinal series, the Atlanta Hawks drilled one long-range three-point shot after another against the heavily favored Philadelphia 76ers. So many that the Hawks set a franchise playoff record—20 three-pointers for one game—and upset Philadelphia 128-124.
"We gave up a lot of corner threes," says Grant Fiddyment, the 76ers manager of research. In the next two games, Philadelphia was ready. The 76ers cut their turnovers and put in an aggressive defensive display. After making 42.6 percent of their attempted three-pointers in game one, the Hawks managed only 36.7 percent in game two; by game three, they were sinking just 26.1 percent. The 76ers edged ahead 2-1 in the series. "We really shut that down, and you could see the defensive difference," says Fiddyment.
Much of that momentum shift was the result of talented players hitting their stride and experienced coaches giving them targeted instruction. But it was more than that. Underpinning the 76ers' revised game plan was something that didn't feature in much of the post-buzzer commentary and analysis: data science.
Like many other professional sports teams, the 76ers have a cadre of analysts and data scientists picking over reams—or more accurately, gigabytes— of stats and information, from training schedules to player performance. Fiddyment (MED'16), who has been with the 76ers since 2016, is one of them, using that data to show the team ways it might improve on the court.
Around 2013, he says, the NBA started getting data from cameras mounted in arena ceilings, tracking every player in every moment of the game. Each step, bounce, screen, shot, and block became a piece of data for teams to study. And that's exactly what he did after that first game three-point frenzy: scrutinized the granular game data and looked for ways to snuff out the Hawks' threat.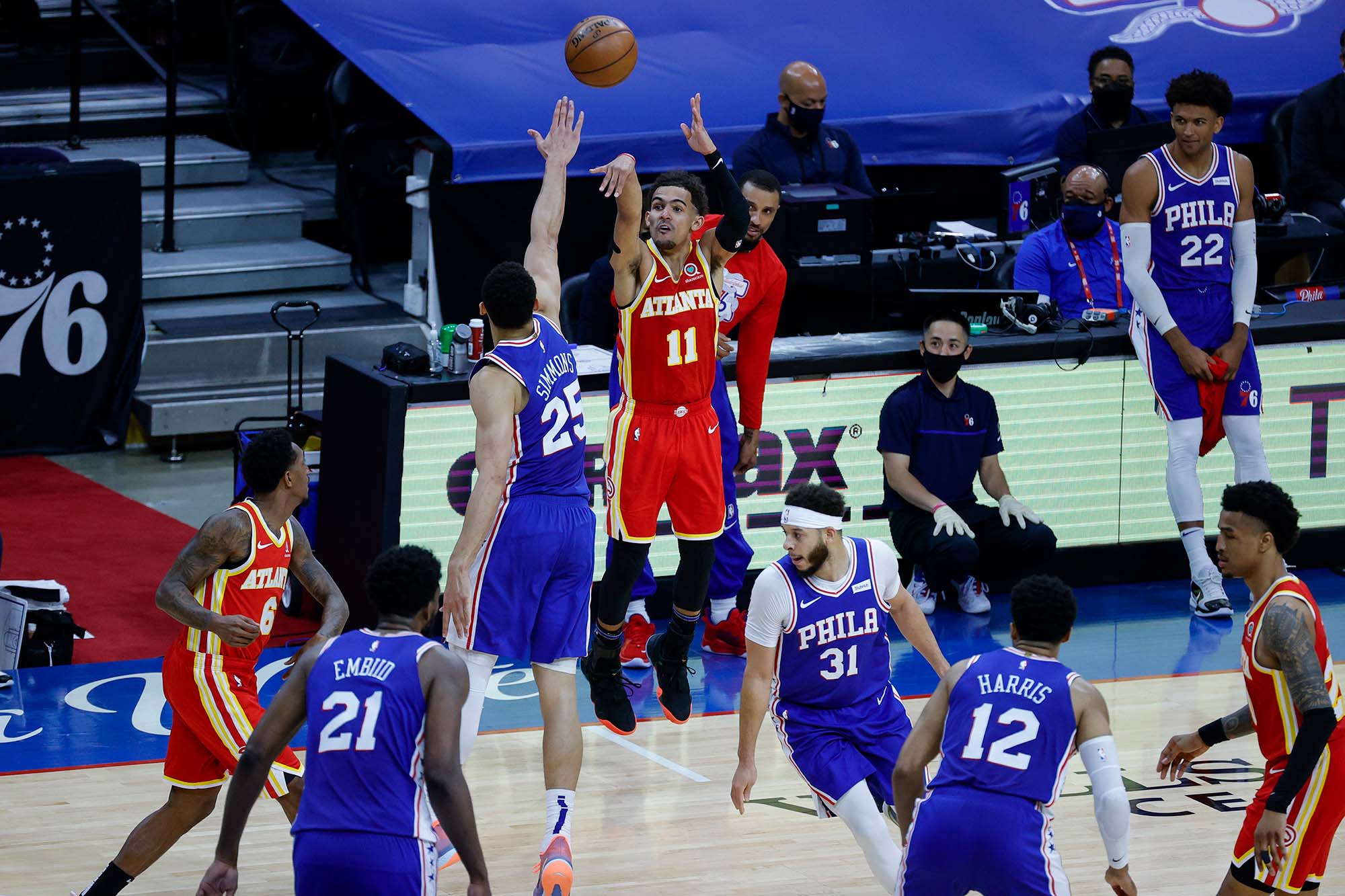 "We can now dissect the game at a much deeper level," says Fiddyment, who's also an adjunct professorial lecturer at American University. It's a long way from coaches reviewing basic shot-attempt numbers—or just going with their gut. "There's all the events leading up to a shot that we can go back and analyze or everything that happens after. We can probe all these things in between that used to be dead space from a data perspective."
What's happening in basketball is also happening in offices, stores, warehouses, small businesses, research labs, and hospitals. TV companies want data scientists to help inform show development, nonprofits want them to better target donors—even parking lot owners are using data science to anticipate demand and structure pricing. Part software engineer, part analyst, and part communications expert, data scientists help companies collect and dig through the information flowing around us—generated from all those online clicks, shows streamed, miles driven in connected cars. They look for patterns and meaning, using them to improve products, services, or marketing. A profusion of data—big data—is changing how just about every field and profession does business. Pfizer has said it couldn't have developed its COVID-19 vaccine without the data scientists who processed all its trial data.
All of this has helped elevate data scientist to one of the hottest jobs in America. For the past three years, data scientist has topped LinkedIn's list of fastest emerging jobs in the United States. The US Bureau of Labor Statistics predicts that upward trend will continue, projecting that data and mathematical science occupations will grow 31 percent by 2030. Universities across the country—and the globe—are quickly adding courses to take advantage: five years ago, almost no US college offered a data science major, now more than 50 do, according to advice site Discover Data Science.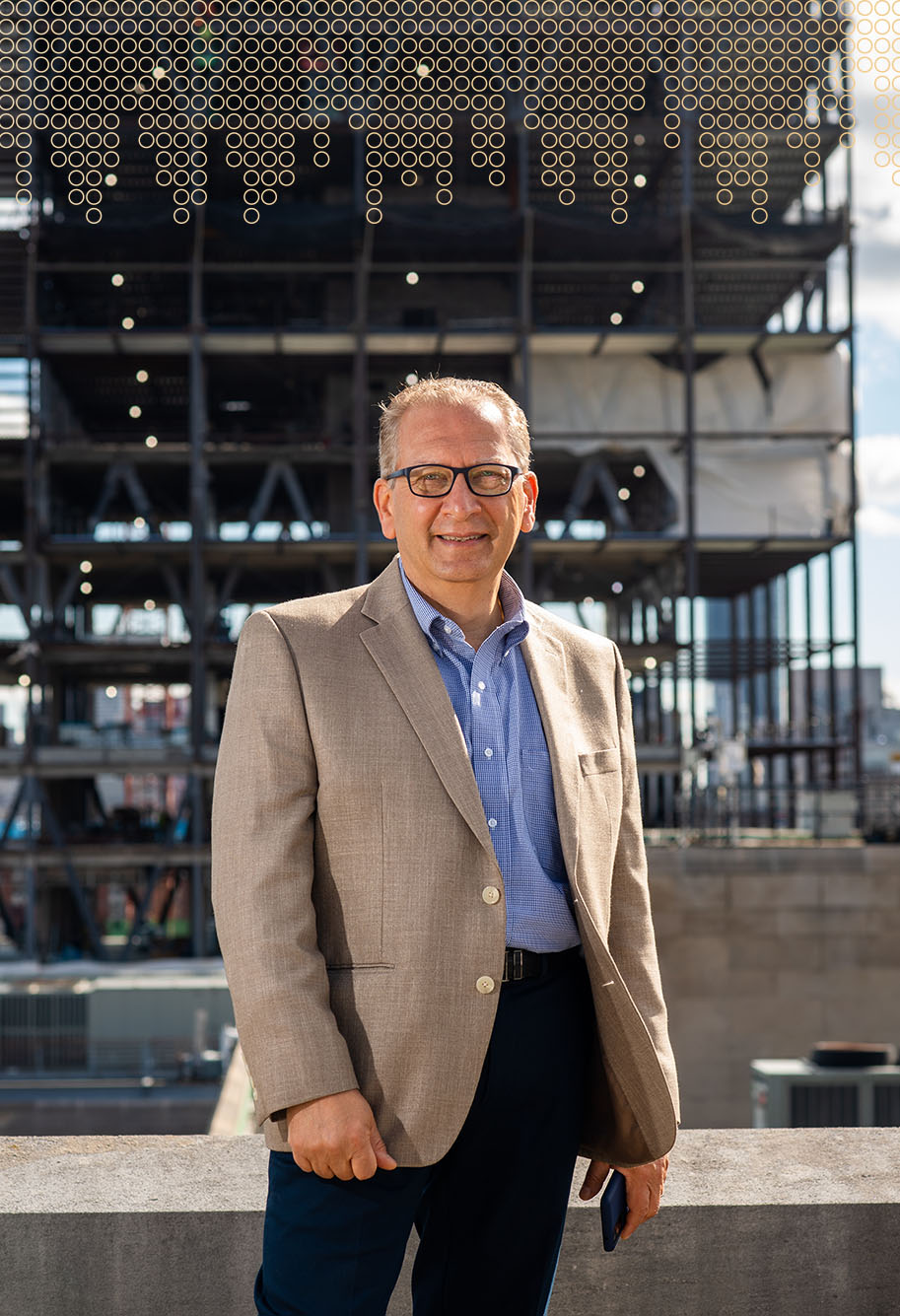 At BU, a striking building is rising that aims to put the University at
the forefront of this new world—and give its faculty, students, and alums the resources to shape its future. The 19-story Center for Computing & Data Sciences, which is scheduled to open in 2022, won't be just for IT experts: soon enough, many of us—whether marketers or music producers, lawyers or activists—will either need to compete with data scientists for our jobs or work with them to stay ahead of the competition.

"Companies that never were data science companies are becoming data science companies," says Azer Bestavros, Boston University's first associate provost for computing and data sciences. "They really don't have a choice. They have the data and they can't ignore the fact that competitors are taking advantage of their own data. Every sector is becoming a data sciences sector."
Data Science: the Liberal Arts of the 21st Century
Dawn Graham took a circuitous route into data science. As an undergraduate, they majored in studio art and gender studies. As a graduate student, they studied social work, beginning their career with community organizations—supporting youth and leading wellness initiatives. Graham (MET'22) soon found that in every group, from a youth media coalition in Chicago to a social services agency in Greater Boston, they relied on data to advance or better target programs: youth risk behavior surveys to prevent substance misuse, studies of school climate to improve conditions for LGBTQ+ students.
"Even when it wasn't officially my job, I ended up doing a lot of work
with programming and data," says Graham, now a data scientist at the BU Center for Antiracist Research. "There was a need for it. I knew how important it was in terms of being able to understand problems and make informed decisions."
The data helped force change in areas Graham cared about, swaying decision-makers or giving impetus to activists. After completing an immersive data science course, Graham signed up for a master's in computer science at BU—with a concentration in data analytics—to strengthen their technical skills. In August, they also joined BU's staff and now use data science to support research and efforts to make the tech industry antiracist.
"I didn't go into data science as an end goal," says Graham. "It's a tool, something that you can use to effect change. A lot of my work has been in things related to racial equity, gender equity, just our general well-being as communities and people. For me, the shift to data science was a question of, how can we more effectively take care of these things and address them?"
As indirect as Graham's route into the field might seem, Bestavros says it's common for data science to attract people from disparate backgrounds. Before Fiddyment crunched basketball numbers, for example, he worked in neuroscience, helping epilepsy researchers and surgeons build statistical models to break down the phases of a seizure. Bestavros says that given the wide and varied applications of data science, it's time to view it as more of a foundational program than a purely vocational one.
"I actually don't know if data science is a science," says Bestavros. "Data science is more like the liberal arts of the 21st century. It's a way of thinking, a way of doing—it has all the elements, the critical thinking, that we associate with the liberal arts."
A Ramp, Not the Destination
That philosophy is informing BU's approach to the field. In 2019, the University established the Faculty of Computing & Data Sciences (CDS), a degree-granting academic unit not tied to any college or department. The group's goal is to cut across disciplines, pulling together researchers and students interested in leveraging the power of computing and data-led inquiry. Founding faculty members come from areas as diverse as law, medicine, sociology, theology, and education, as well as computer science and engineering. This year, CDS launched its first undergraduate major in data science—with a minor coming soon.
Bestavros says the goal of the new bachelor's degree is to provide students with "the substrate, the base on which you build lots of other professions." It will check off mathematics, algorithmics, and software engineering, but also topics like social impacts, ethics, and bias.
"We are developing this program precisely to attract students who don't necessarily see themselves as scientists and engineers," he says. He expects students to come in with the goal of becoming lawyers, journalists, public health experts, but seeing—as Graham does—data science as a way to advance their work. "Data science has to be combined with something else," he says. "It's a ramp, not the destination."
---


Every sector is becoming a data sciences sector.

---
For those who landed in the field before the recent launch of programs like BU's, the emphasis on diverse skills and professions makes sense. A big part of being a data scientist is creating software programs to capture and collate information, so most tend to be fluent in programming languages like Python. But it's not enough to be a coding genius, says Oindrilla Chatterjee, a data scientist at enterprise software company Red Hat. An effective data scientist, she says, can explain the numbers, too, helping colleagues put all that material to work.
"The job of a data scientist is different from that of a software engineer," says Chatterjee (MET'19). "It's also about communicating our work. It's what differentiates good data scientists: being able to explain, justify processes, get good feedback, and iterate."
At the 76ers, Fiddyment calls himself the glue between the coaches and the stats people.
"If you can't communicate the results of the data you're working with, then your impact could be just stopped in its tracks," he says. "You can develop the most fantastic, amazing model, but if you can't convince people of the importance, then maybe nothing happens."
Efforts to Diversify the Field
At a time when more companies need that expertise, there's a shortage of people ready to fill data science jobs, according to Bestavros. In August, venerable life insurance company MassMutual donated $1 million to CDS, in part to boost its own access to new data scientists. It uses customer data—age, health, lifestyle—to help refine and underwrite policies, as well as process claims.
"Talent is hard to find," Adam Fox, MassMutual's head of data, told BU Today when the donation was announced. "So one of the biggest drivers for us is the talent at both the undergraduate and graduate levels at BU, and gaining access to that talent pipeline for recruiting."
The gift also supports a professor of the practice position, experiential learning opportunities, research, and efforts to diversify the field. The latter is an especially pressing issue. According to a 2018 study by executive recruitment firm Burtch Works, only 15 percent of data scientists are women—and other underrepresented groups don't fare even that well.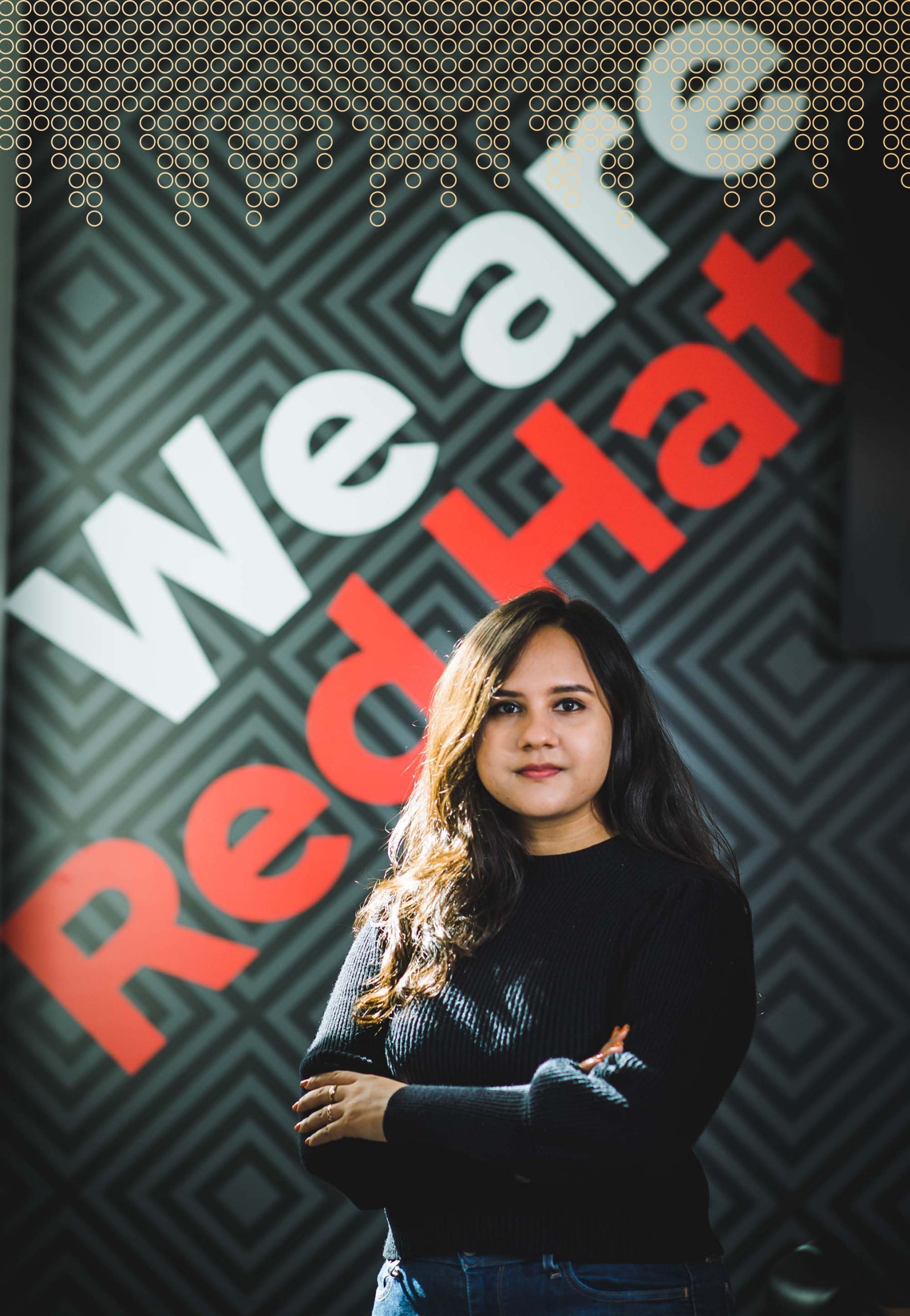 "In my graduate program [at BU], there were very few women, very few people from diverse backgrounds in general," says Chatterjee. She says her own team at Red Hat has made inclusion a priority, in part by attending conferences and recruitment events that target underrepresented groups. She says those who don't pay attention to the industry's lack of diversity are in danger of letting bias creep into their analyses: "Bias and ethics in machine learning models—and the whole data science domain—is a huge concern. You must be more mindful about where you are gathering the data from; if the data you're gathering is itself biased and flawed, your models cannot be neutral."
One goal of the Antiracist Tech Initiative that Graham is working on at the Center for Antiracist Research is to increase industry diversity. They and their colleagues are setting up partnerships with tech firms to gain access to the firm's data and help them tailor their push for racial equity.
"I've been able to witness and experience some of the challenges around what it means to be from an underrepresented group in a certain industry," says Graham. "To be able to bring that experience directly into some of the work we're doing now, I think it helps guide that work in a way that is really meaningful."
Bestavros says increasing industry diversity is also high on the list of priorities for CDS. Along with embedding ethics and lessons about bias throughout its programs, he says, a push to reach students who might not have considered—or had a route into—the field before will help "democratize access to data science."
In addition to addressing its lack of diversity, the field faces another critical issue: closing a trust gap. Many have very legitimate fears about the power of big data, especially biased data, to shape our lives. For all its benefits—whether positive (supporting vaccine research) or relatively benign (shaping the comedies we watch on Netflix)—plenty of people are deeply skeptical. They don't want firms or governments using their data to manipulate them.
Bestavros argues that data science is and will be a force for good, and he says opening up the field to more diverse groups of people will only enhance its potential for positive change. He draws lessons from the early days of nuclear energy and the internet: many of those behind the world-shaping breakthroughs only thought about their potential for good, not for harm. It's a mistake he wants to learn from—and teach to those entering the hot data science job market.
"There are a lot of things that happen that make our life much better because of data science," he says. "But there are better ways to do data science than others. It's almost like you are training future doctors—it goes beyond just what works for mice and rats. This is about the human in the loop. We are now introducing technology that is changing how we interact with each other."