CFA Alums in the Arts Reflect on How the Pandemic Affected Their Work
Arts & Culture
CFA Alums in the Arts Reflect on How the Pandemic Affected Their Work
They found new materials, new ways of performing, new paths they may stick to
Like the rest of society, the art world was thrown into chaos by the COVID-19 pandemic, as theaters and concert halls and galleries closed to the public.
"The coronavirus continues to have a devastating impact on America's arts sector," said a May 2021 study from the group Americans for the Arts, which posited $16.8 billion in losses for nonprofit arts and culture organizations. "Artists/creatives remain among the most severely affected segment of the nation's workforce, having lost an average of $34,000 each in creativity-based income since the pandemic's onset. At the height of the pandemic in 2020, 63 percent experienced unemployment."
But artists gotta art. They became experts in Zoom, tried new materials and new ways of performing, sometimes finding paths that they'll remain on after the pandemic.
Recently, we talked to a handful of alumni—arts administrators and artists—who described how they coped for the last year and a half, and what they're expecting as reopening proceeds.
Justin Bias (CGS'02, Questrom'04)

is director of concerts and touring for Jazz at Lincoln Center.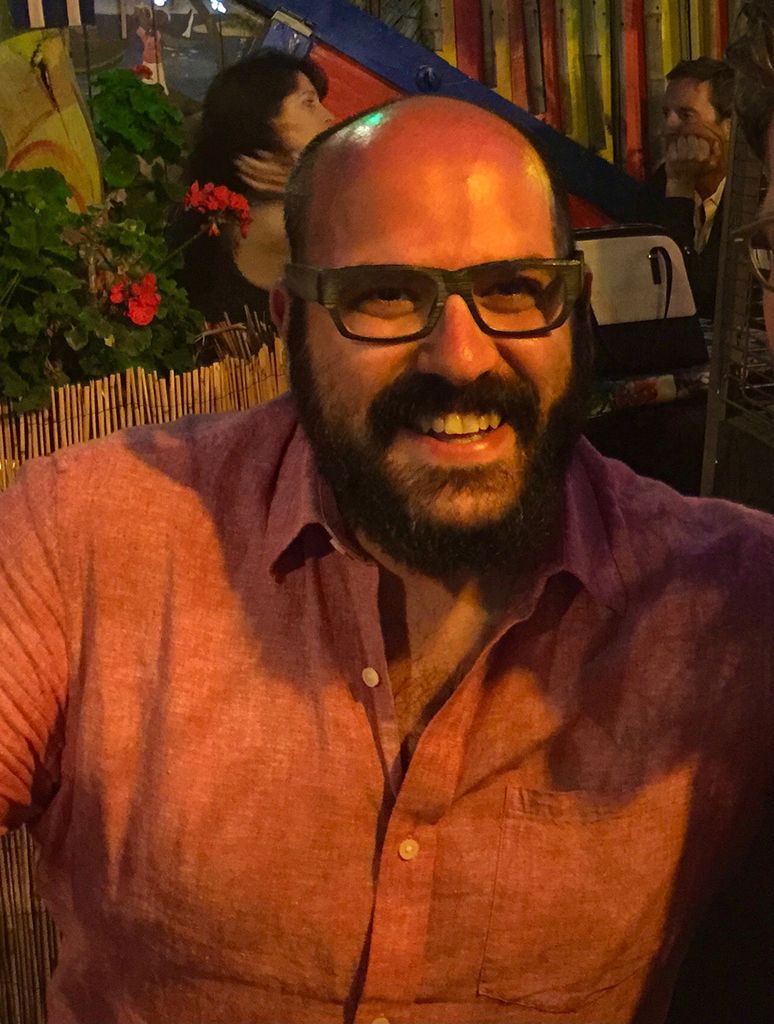 My pandemic year was filled with many ups and downs. I'll focus on the ups. The beginning of the pandemic saw us do a major pivot into virtual offerings. We outfitted the Jazz at Lincoln Center Orchestra with home recording equipment and quickly became experts at filming with cell phones. Using that technology, Jazz at Lincoln Center hosted one of the first virtual galas of the pandemic, A Worldwide Concert for Our Culture, in April 2020, featuring artists from around the world. That was followed by a slew of educational and entertainment offerings. We kept very busy at home.
By September 2020, we felt ready to get some of the musicians back together. Members of the staff and I had become COVID compliance officers and, under strict testing and compliance guidelines, we gathered a septet to record Wynton Marsalis' new work, The Democracy! Suite. [Marsalis (Hon.'92) is managing and artistic director of Jazz at Lincoln Center.] Following that, we took the band on a tour of outdoor venues up and down the East Coast.
In the coming months, we are ramping up to a full touring itinerary. We are starting to see the light at the end of this long, long tunnel. I have never seen audiences so appreciative of the music as I have on these "pandemic tours." We're eager to welcome audiences back into our venues in NYC!
Kamal Ahmad (CFA'16)

, a painter and sculptor, left his native Kurdistan to come to BU in 2013. Ahmad, also curator of Piano Craft Gallery in Boston, was between studio spaces when the pandemic hit.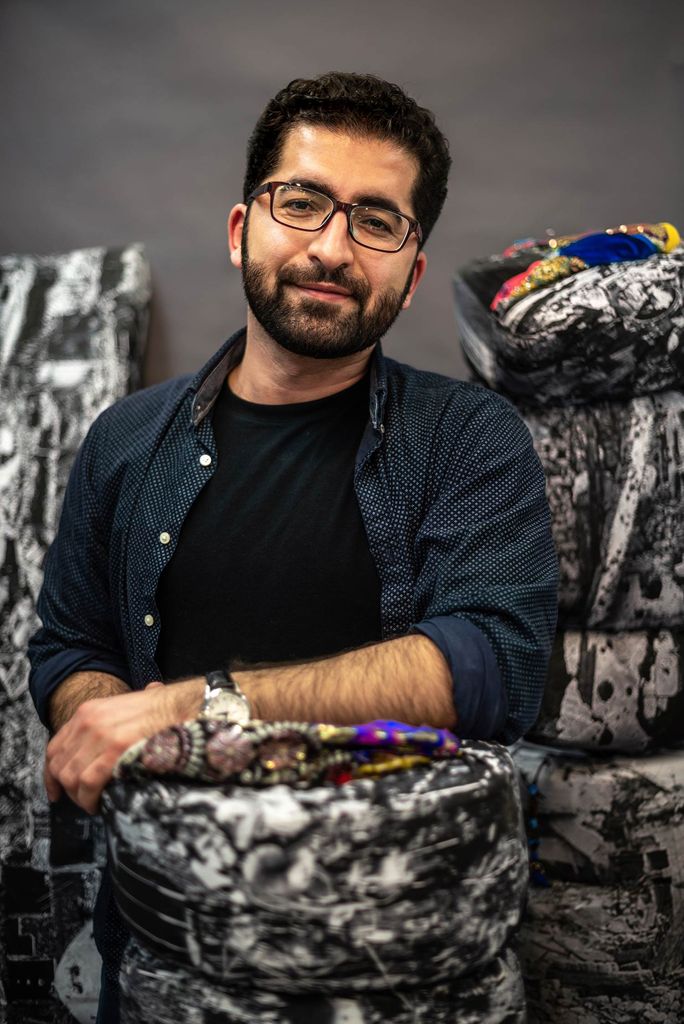 One of the things that shocked me how [the pandemic] affected me is the space: from a huge, open public space, where people can come and see the show—to go back to a small, private space, your personal room, in a short time. I used to have a studio, making my own art, and people were visiting me, and now I was in my living room. It was really, really hard to deal with. I used to make big paintings, big sculptures, that is what I do. But I had to move down to a smaller size and, as much as I can, just keep creating.
It also affects the materials. I use oil paint, mixed media—whatever—in my studio. I make a mess. And all of a sudden you are in a room. I have a roommate, I have a limit in [the] smaller space. My material changed; all of a sudden everything was screens. You had to use digital material, use your iPad. It's not physical, you can't really feel the material. You used to think three-dimensionally, and now everything, even sculpture, became 2D.
I do see a good side of it. People became more visual. Before the pandemic, we used to talk a lot. When the gallery had a reception—food, drinks—people come, they have something to eat, sometimes they don't pay attention to the art, they talk, talk, talk. But when we have a mask, we use our mouths less and use our eyes more.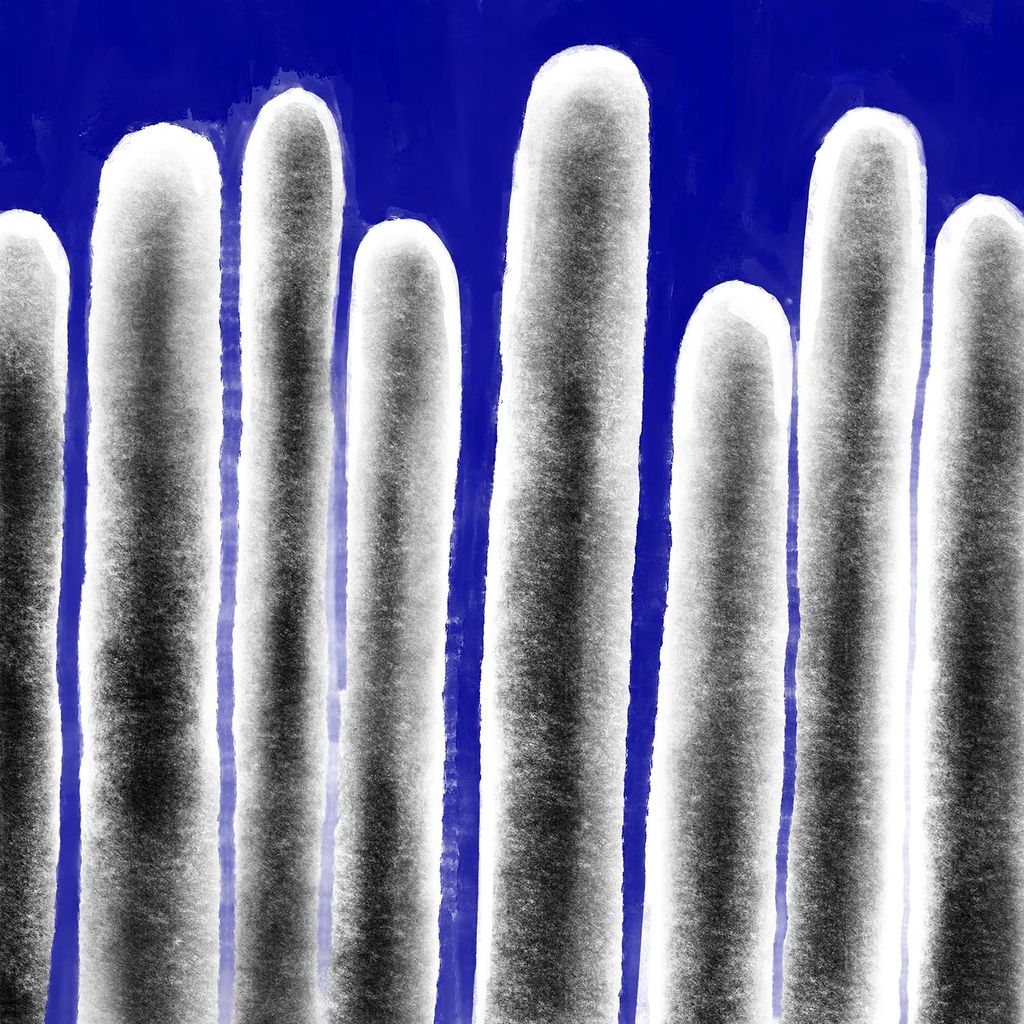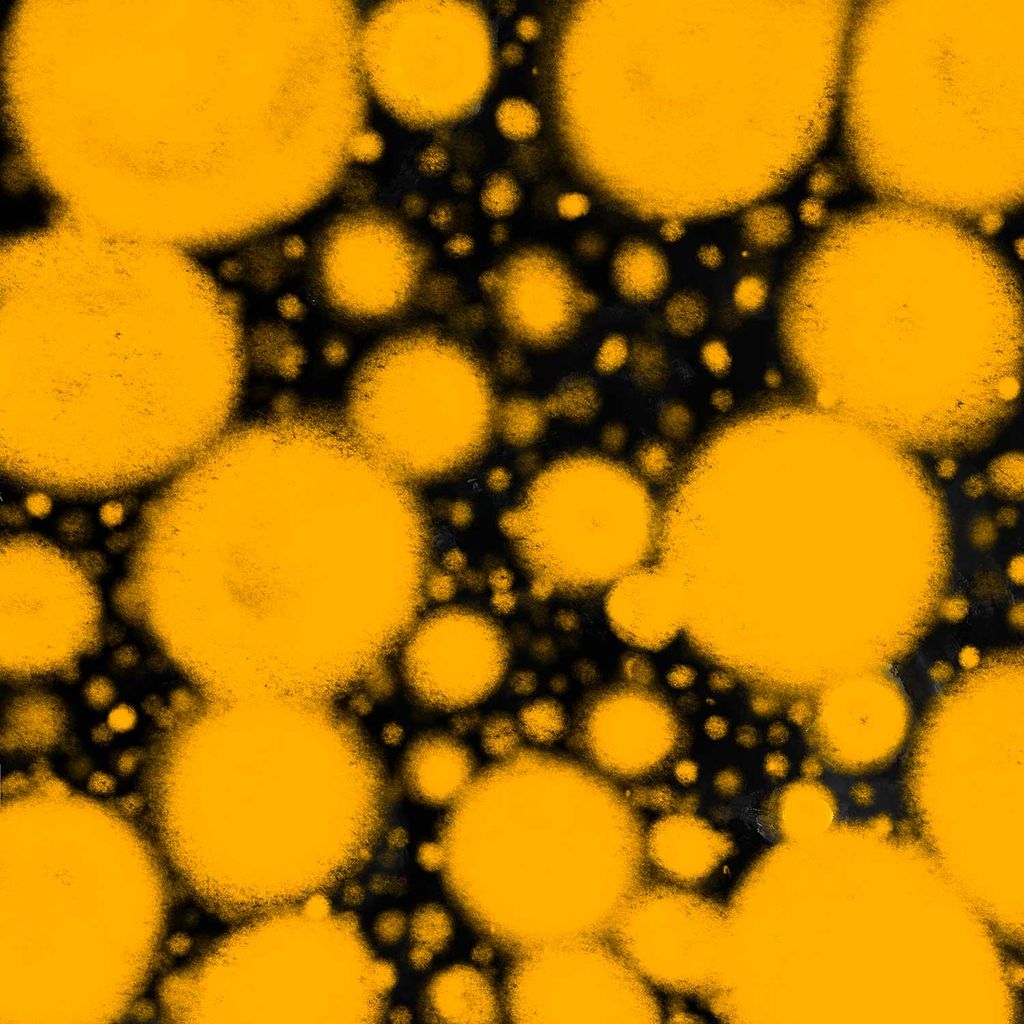 Artists just keep working; you have to deal with it. But as artists, we need time to process what happened, before it comes out as art. I haven't seen a lot of artwork about what happened, about COVID, while we are living inside the situation. We have to process what happened to us as humans, as artists. Right now the content is inside us. And in the future I think there is going to be a lot of beautiful, amazing artwork coming out.
Mark Holloway (CFA'02)

is a violist with the Pacifica Quartet, which won a Grammy for Best Chamber Music Performance for the album Contemporary Voices.

The quartet is in residence at the Jacobs School of Music at Indiana University Bloomington, where I'm a professor of viola and chamber music. When our concerts suddenly disappeared, in short order we learned about high-quality microphones, lighting, livestreaming, rehearsing outdoors. At our first rehearsal a month later, it was startling to not be able to see my colleagues' faces, on account of the masks. Reading subtle facial cues while playing together is crucial for a chamber musician, so we had to learn to read and hear each other in new ways, sitting much farther apart than usual.

Soon we were webcasting from an isolated recording studio, playing concerts that were broadcast live, but also with a distanced audience present, performing outdoors under a pavilion, and giving online master classes to far-flung corners of the world.

I'm optimistic that as concerts and festivals restart and audiences return, people will flock to hear live music, for which we've all been longing, and the tap of creative energies will begin to flow again, with new inspiration to communicate and connect.
Joyce Kim Lee (CFA'93) is an Emmy-winning costume designer.
I was designing Disney Channel's Just Roll With It when COVID shut the film/TV industry down. We had just finished shooting an episode in front of a live audience when they announced we were stopping due to the COVID numbers. I packed up my basics and didn't return to finish the season until mid-September.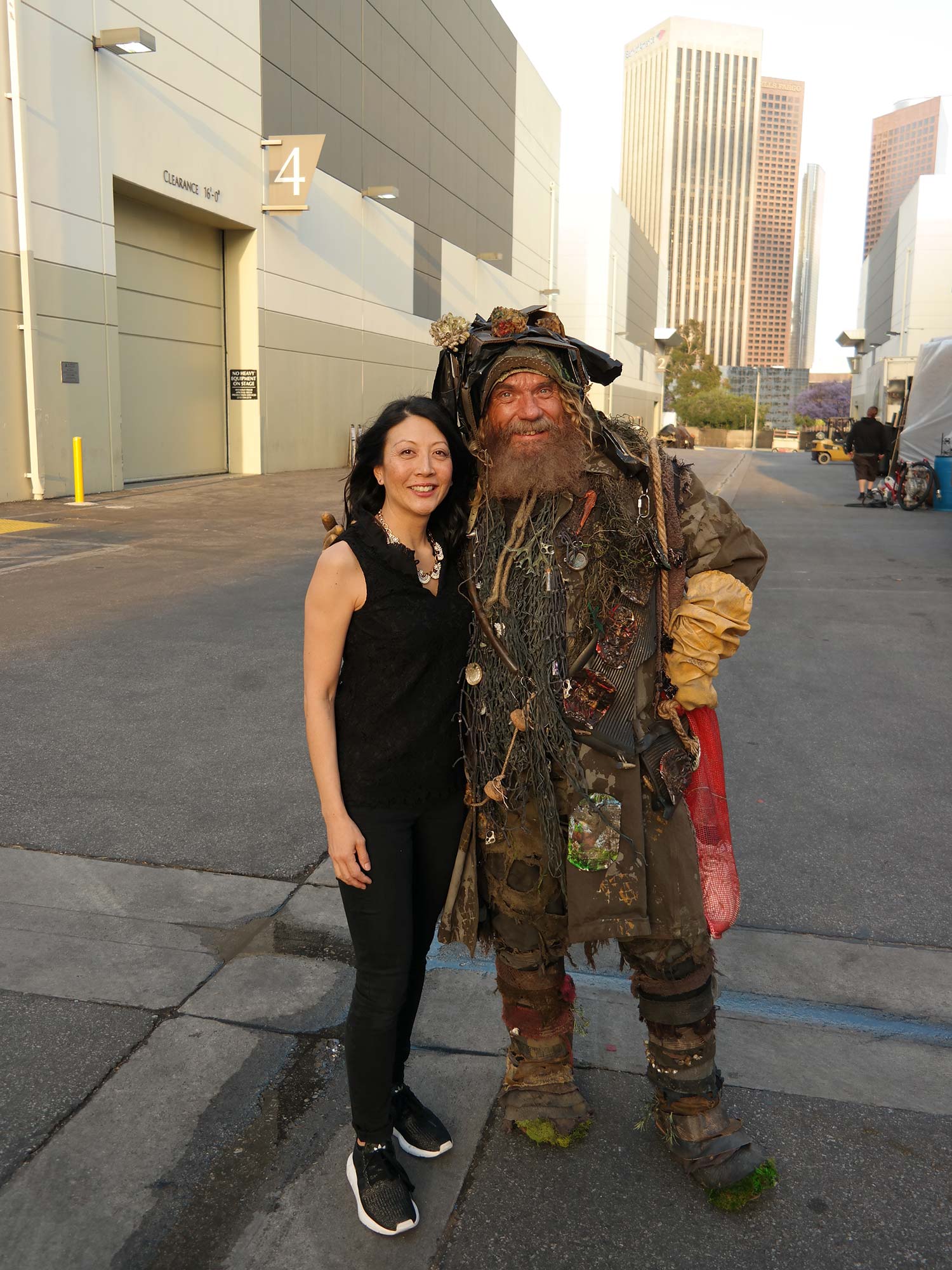 I had been prepping the next episode that included building costumes for Dutch cloggers, so it was strange to return to our offices and find everything as we had left it, mid-process.
Fortunately, though, I was able to work last summer, designing two specials for Disney Channel. Nothing in Hollywood was open yet, and we could no longer rely on expedited shipping since everyone was at home ordering online. We had to do everything remotely. Measurements, fittings, last looks. All the actors shot their scenes alone at home and the magic of green screen and postproduction made it seem that they were in the same set. The COVID rules were super strict. If they were local, we had to pack everything in a container and leave it untouched for 24 to 48 hours before they could open it to try things on and vice versa.
I am fully vaccinated now and I feel like I have a superpower. I'm excited and encouraged that most of the people I'm working with now have also received their vaccine.
Kristen Mallia (CFA'18) is a mixed-media artist and, as of July, an assistant professor of graphic design at Suffolk University.
From February 1 through April 30, 2020, I was an artist-in-residence at Skaftfell Center for Visual Art in Seyðisfjörður, Iceland, beside a remote fjord in East Iceland. I entered this natural quarantine quite enthusiastically, unaware of what forced quarantines lay ahead for so many. The fjord was entered by way of a 2,000-foot mountain pass that often closed due to bad weather. To say I was living in isolation is an understatement! During this time, I was incredibly prolific; I spent my time making art, writing, and hiking around the local landscape.
I shot a ton of photography, sculpted over 600 clay rocks, and was able to show my work in a group exhibit in the Skaftfell gallery. It was surreal to be fielding reports from my friends and family about how hard isolation was and the massive disruptions to daily life. I experienced a lot of conflict: How can I be so inspired and content while everyone is so unsettled? All of these contradictions made their way into my work, ultimately yielding two multimedia installations in Boston upon my return, and a series of large-scale rock paintings that I am continuing to develop today.
I look forward to teaching offline again, to going on field trips with my
students to museums and local galleries. I look forward to connecting in a way that can't fully take place on Zoom. I look forward to the analog human experience in academia, and the ways that inspire my life and my work.
Andre Weker (CFA'99)

, who was a bassoon student at BU, is founder and president of Montclair Orchestra. He and Bias are next-door neighbors in New Jersey.

We present about five concerts a season, pairing students from local and regional conservatories and music schools, such as Juilliard, with professionals from the Metropolitan Opera Orchestra and others. Three rehearsals and then they're expected to put on a concert. It's very similar to what they can expect in their careers. We had our last concert on March 8, 2020, right before everything shut down in New York and New Jersey.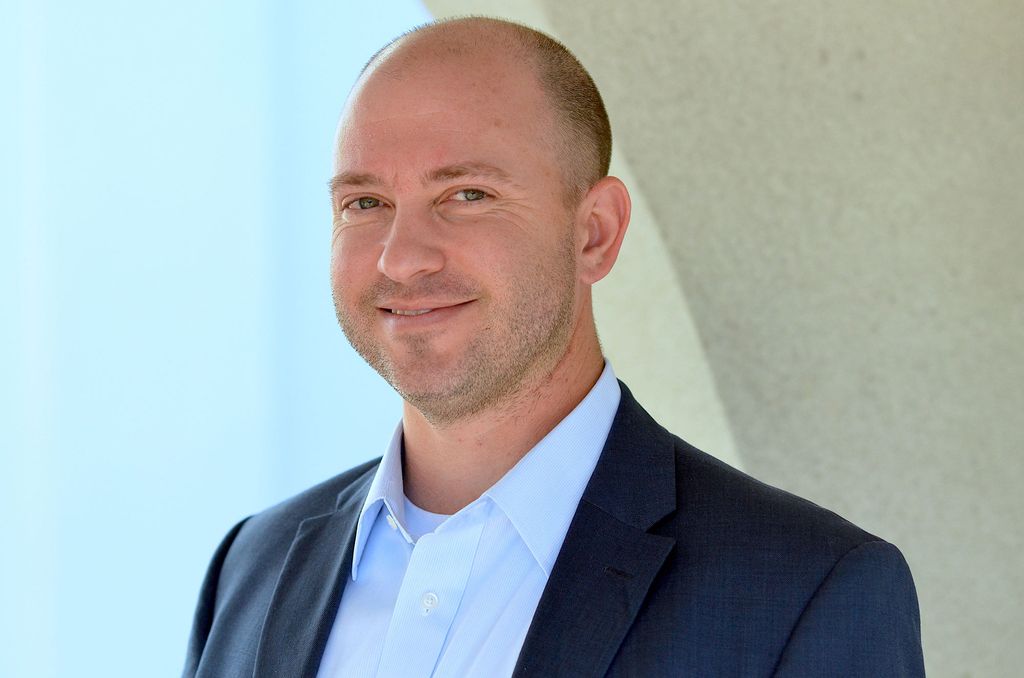 During the fall, we reduced sizes down to chamber programs that we were able to record live and distribute virtually. We got a crash course in video editing. We were also seeing a lot of concerns about physical and mental health from the student fellows as well as our professional musicians. So we began arranging webinars where students and professionals would be able to talk about their experiences. When a student has not played just for the inability to access a practice room, for weeks or even months, and needs to get back into it, what are some things they need to take into consideration? Hearing from professionals, understanding what their routines and their processes are, is something we found was very important for them.
We are preparing now to do our first live programs this summer, chamber programs July 25 and August 1, and this fall we are hoping to be able to present some orchestra programs at the Morris Museum in Morristown, N.J. They actually set up their garage roof deck to host concerts last year and it worked out really well for them; they're going to continue doing that.