BU Study Abroad Programs Return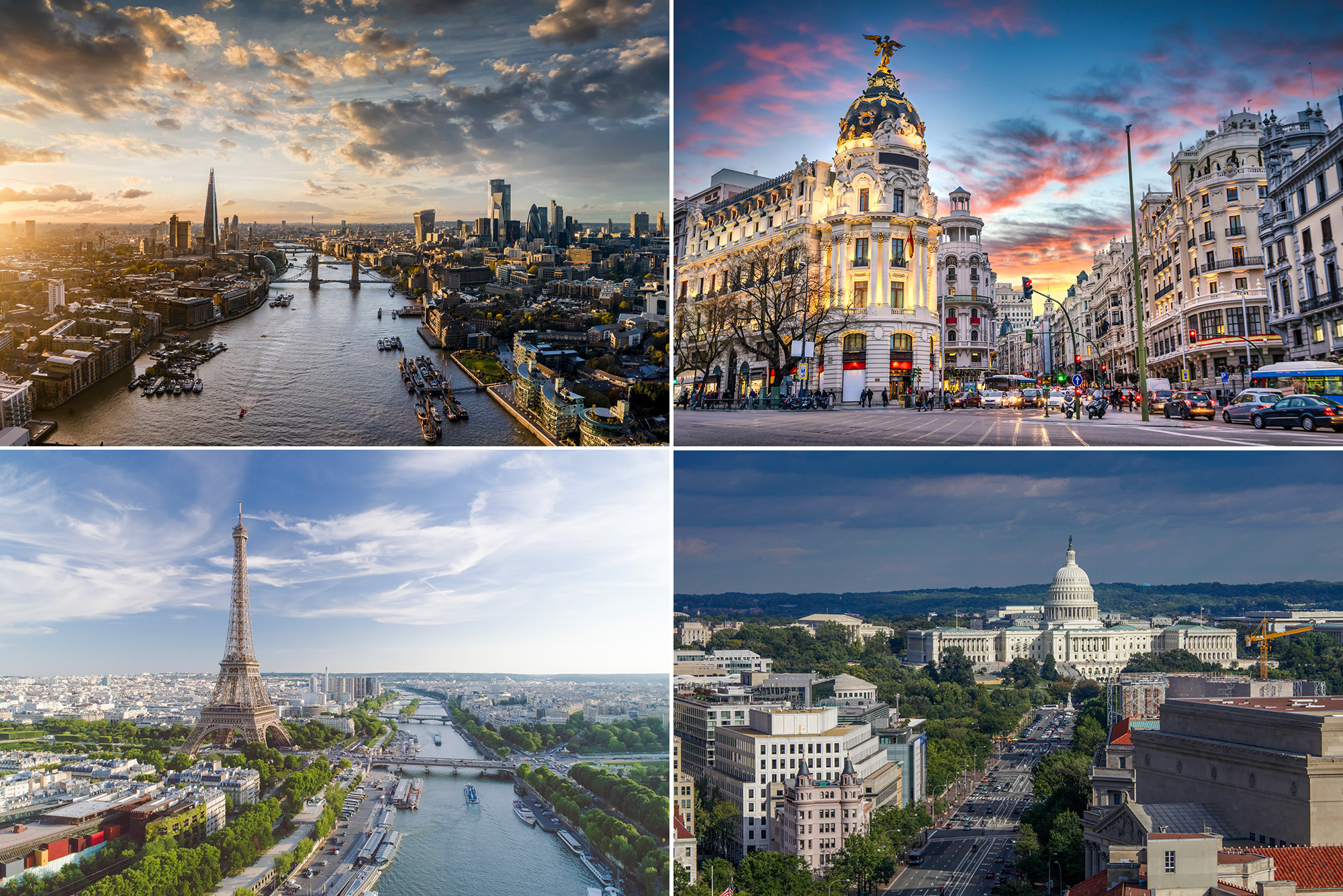 Study Abroad
BU Study Abroad Programs Return
London, Madrid, Paris, Washington, and LA among locations that will be up and running this fall
With each passing week, another sign of normalcy emerges for Boston University, as the COVID-19 pandemic winds down—the latest being the return of Study Abroad programs this fall after more than a year of suspension.
It was in March 2020, when it was evident that the coronavirus was rapidly spreading around the world, that Willis Wang, vice president and associate provost for global programs, and his team were in a mad scramble to bring home more than 1,000 students from various programs abroad, as travel restrictions were being put in place to contain the spread of the virus.
In a recent letter sent to students, Wang wrote: "We are pleased to be able to confirm that the University has granted formal approval to proceed with our Fall Study Abroad programming, provided that all students must comply with BU's vaccination policy, under which students are required to be vaccinated unless they meet an accepted exemption, and complete a COVID travel pledge. We appreciate your patience throughout the pre-departure phase."
Wang says the requirement that BU students be vaccinated in order to return to campus this fall was among many key factors in the University's decision to bring back Study Abroad programs. After the spring 2020 programs were interrupted, the summer and fall 2020 programs, and then the spring and summer 2021 programs, were canceled.  
BU Today caught up with Wang to hear more about the return of Study Abroad. Note: Applications are no longer being accepted for the fall 2021 semester programs.
BU Today: First of all, which Study Abroad programs will resume this fall?
Willis Wang: Boston University's fall 2021 programs will run in our BU operated sites in Dublin, Geneva, London, Madrid, Padua, Paris, Venice, LA, and Washington, D.C., consistent with the University's vaccination policy for students studying in Boston this fall. We also will be able to run two exchange programs, one in Copenhagen, at the University of Copenhagen, and another in Milan, at Bocconi University.
What were some of the deciding factors in opening these programs, but not others?
In addition to expecting students to be vaccinated, several other criteria were used to determine the ability to safely operate our fall programs. These included site-specific COVID matters, such as steady and continued decrease in COVID-19 cases, increasing vaccination rates, continued decrease in hospitalization rates, availability of tests, ability to quarantine and isolate students safely if necessary, border entry requirements and CDC/State Department travel advisories, and our ability to ensure delivery of our academic programs and maintain quality of experience for our students (for example, obtaining visas, entering the country, and meeting local testing and quarantine requirements).
Is there a timeline for eventually having all BU abroad programs back up and running?
There is no specific timeline, as it depends significantly on several site-specific factors. We intend to continue all programs when possible and based on local COVID situations. All of our students, faculty, and staff are looking forward to having students back in person and immersed in their studies in a different environment than what they may be used to, which is a critically important aspect to studying away from one's main campus.
If students are enrolled in one of the newly reopened programs, what should they start to do now?
Students should be in close contact with their assigned Study Abroad program manager and academic advisors. They also should plan to be vaccinated if they have not yet done so, in addition to working with their program managers on best flight options, visa applications, and any other program-specific requirements.

They also should plan to have a wonderful and meaningful experience!
Find more information about BU Fall 2021 Study Abroad programs and FAQs here.