History Made as BU Gives First COVID-19 Vaccines
COVID-19 Vaccine
History Made as BU Gives First COVID-19 Vaccines
Described by a nurse as "liquid gold," vaccine administered Friday to almost 170, with healthcare employees among first inoculated
On Friday, a gray, wintry day, Anne Patey, Student Health Services (SHS) director of nursing, checked in Emily Gibb at her table in the FitRec basketball gym that is now BU's COVID-19 vaccination center. Patey opened up a glass vial and drew the first dose of the COVID vaccine.
Gibb (Sargent'10), an athletic trainer with SHS, rolled up the sleeve of her gray sweatshirt and held out her left arm. Patey swabbed the area. "You're going to feel a little stick now," she said. It was 10:05 am. And just like that, Gibb became the first person to receive one of the first 500 doses of the Moderna vaccine provided to BU.
"It's historic," Gibb said. "I'm grateful to be in the first round."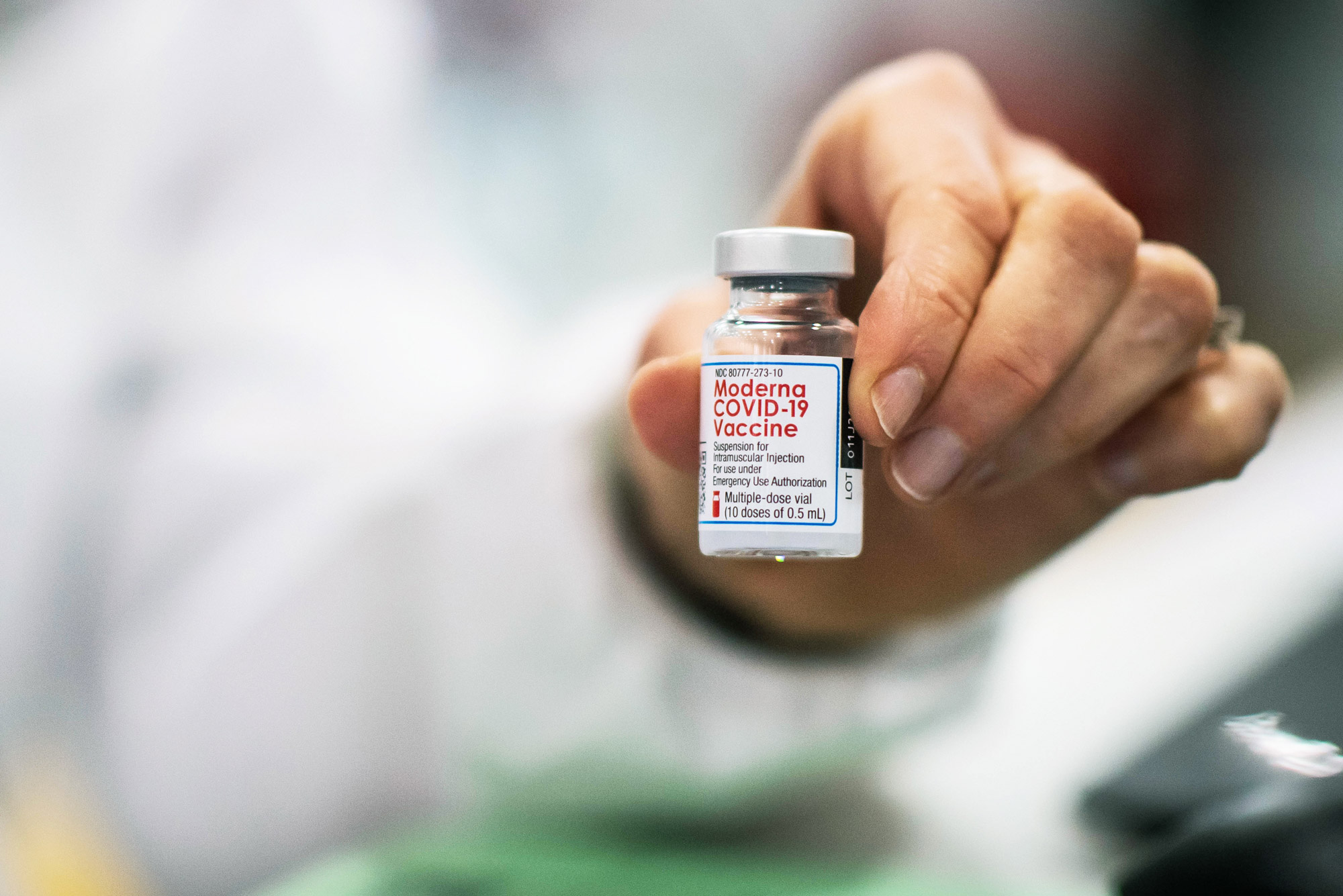 Nearly a year after Student Health Services began fielding calls about strange flu-like symptoms that didn't seem to be the flu, BU began the painstaking process of inoculating as many as 45,000 people, students, faculty and staff, across its campuses against COVID-19. Within hours of the University email announcing that BU staff working in healthcare or supporting the vaccine rollout and coronavirus-related care were eligible for the first round under the state's Phase I timeline, all the slots for Friday were booked (166 doses were administered). A small number of slots for next week were still available as of Friday afternoon.
Every person scheduled for the first dose is required to commit to getting the necessary second dose on a specific date within the designated time frame. Each glass vial contains 10 doses, and once the vial is opened, the vaccine inside is viable for just six hours, so officials administering the shots are making sure every dose goes into the arm of a person eligible to receive it.
"It's like liquid gold," said Deb Lipkin, a SHS nurse practitioner, who was working with Patey, each of them administering doses.
The decision to receive the vaccine will be voluntary for now. As far as who gets the vaccination when, that will be dictated by strict state protocols. The entire process could take months, perhaps stretching into summer, depending on how quickly the state gets more doses from the federal government and is able to distribute them.
The mood in the gym–turned COVID vaccine distribution site Friday was upbeat. A small army of BU staff—from SHS, Occupational Health, Facilities Management & Operations, and IS&T—was on hand to make sure everything went according to plan.
Judy Platt, SHS director and cochair of BU's Vaccine Preparedness Group, stood near the entrance to the gym and its rows of vaccination tables, greeting each person in line. "So many people have been working tirelessly behind the scenes to make this happen," she said.
---

It was over before I knew it. I feel fine. It didn't hurt at all. I was excited more than nervous about getting the vaccine. The first step as a community and a country is to have people get vaccinated. I'm glad to be in the first round. It's really nice to have something to celebrate after the year we've had.


---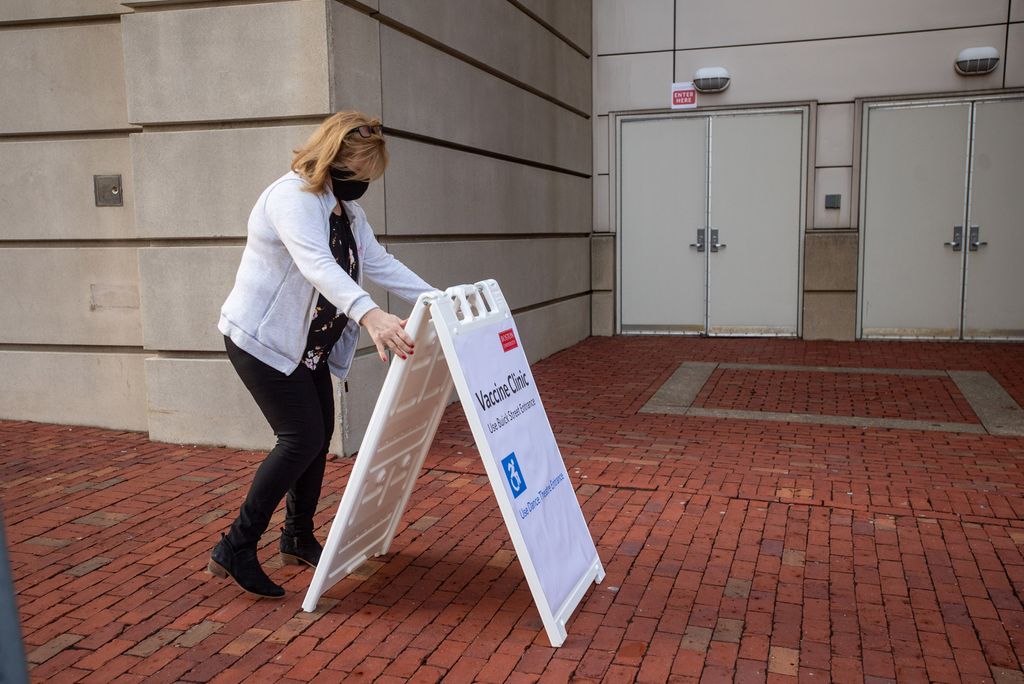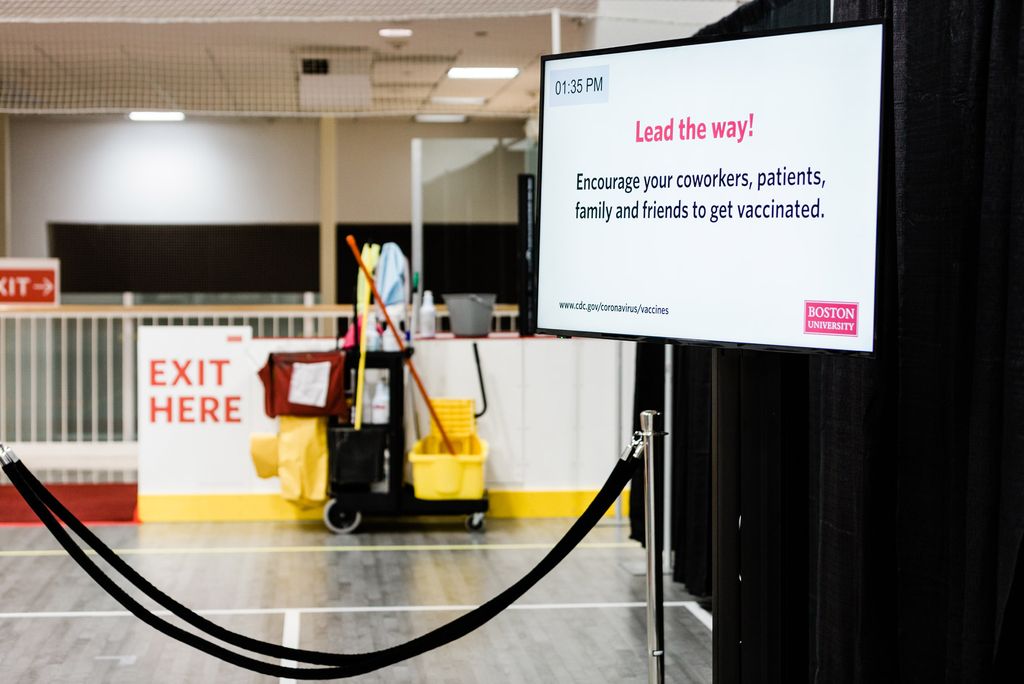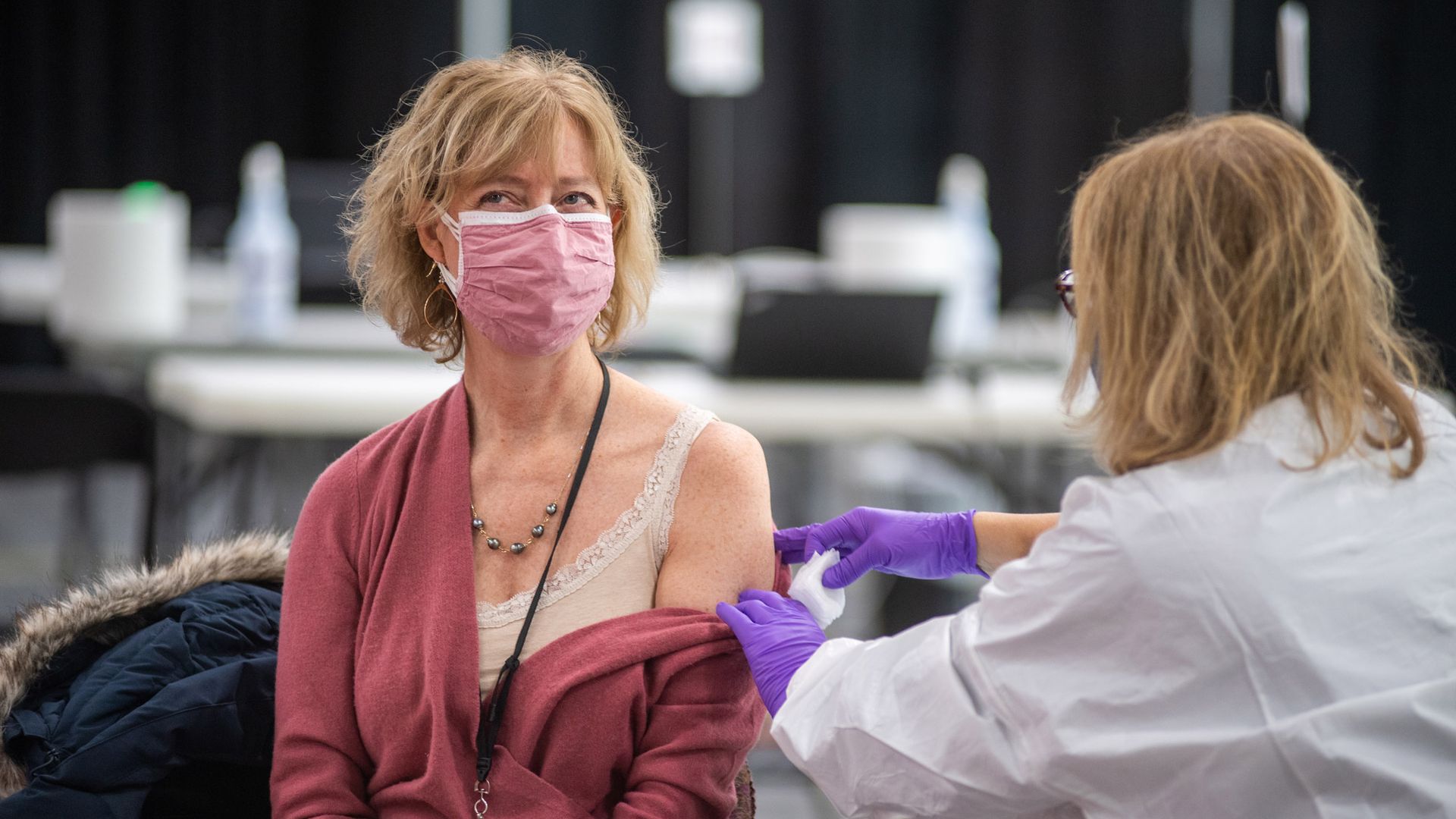 ---

"I'm taking care of really important researchers who are working at the NEIDL. I'll do anything to help control this pandemic. I want to go back to going out to restaurants and seeing people again. It's just like any other vaccine.

---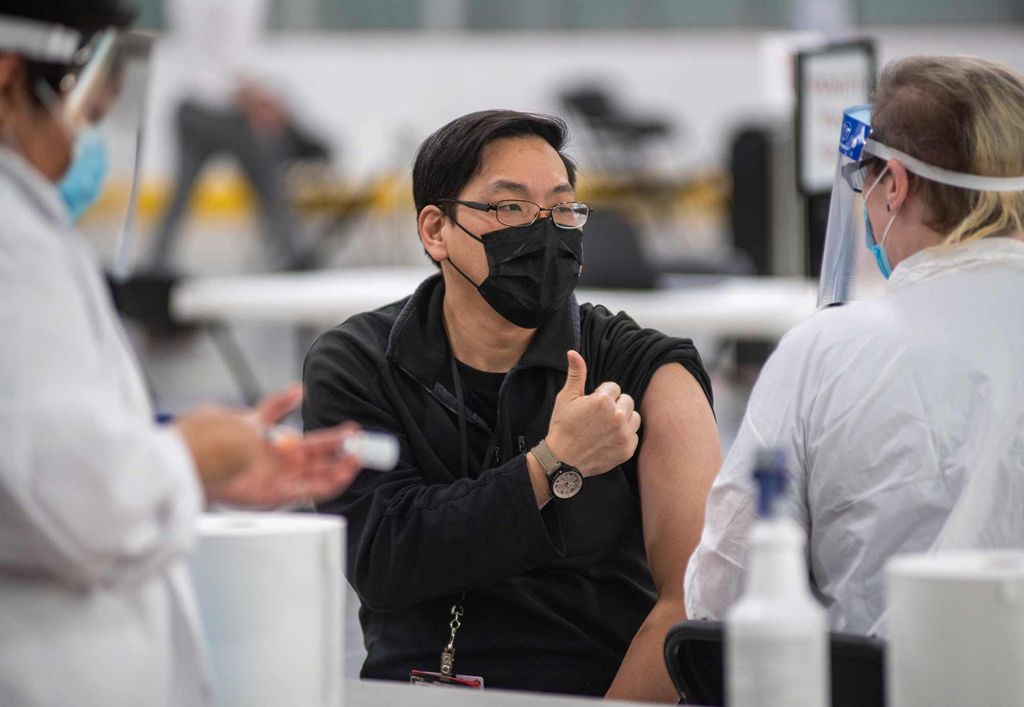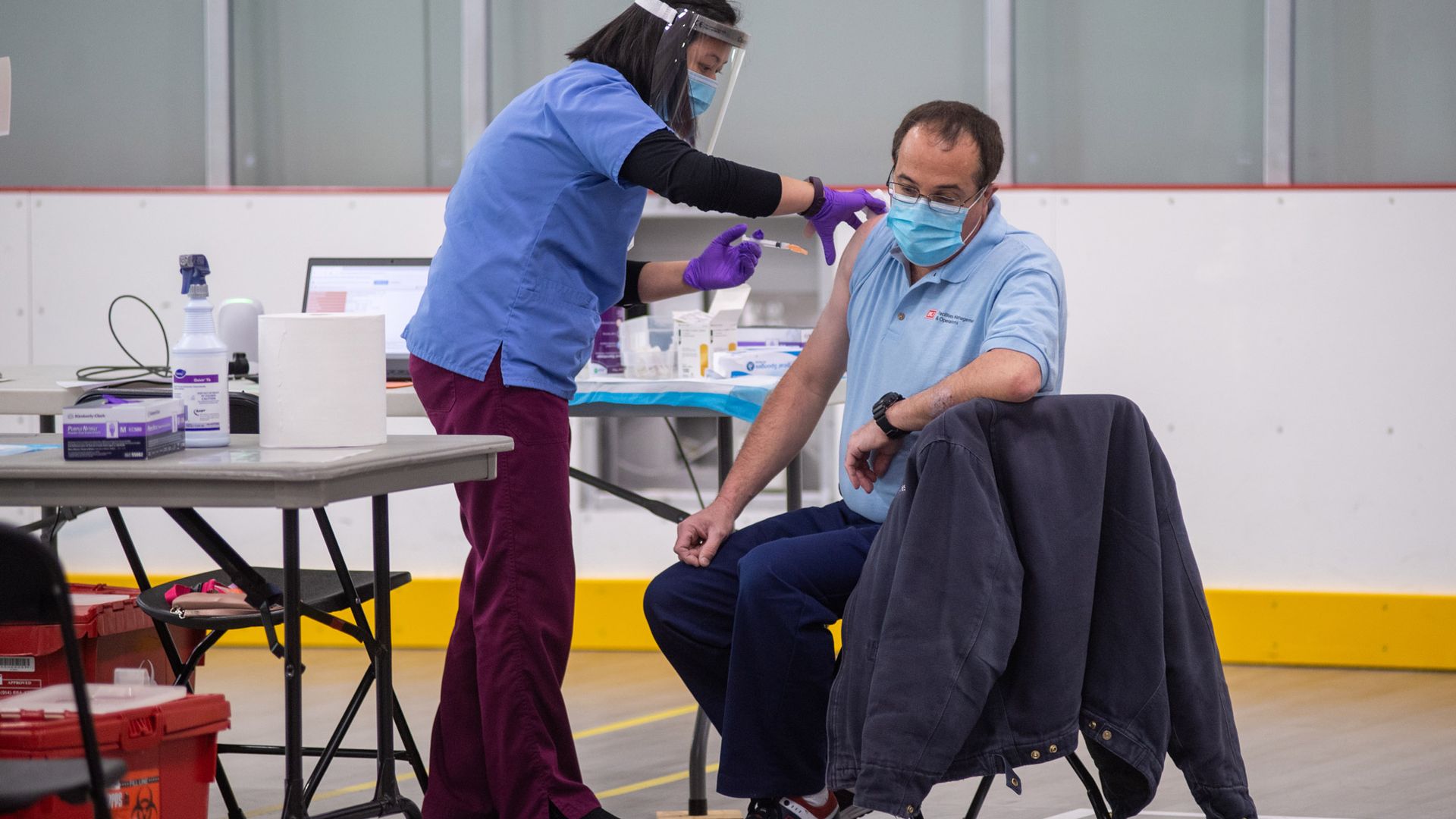 ---

Two months ago I tested positive for COVID. I didn't have any symptoms and I didn't get sick. I quarantined for 14 days. This vaccine is something that's going to help me.

---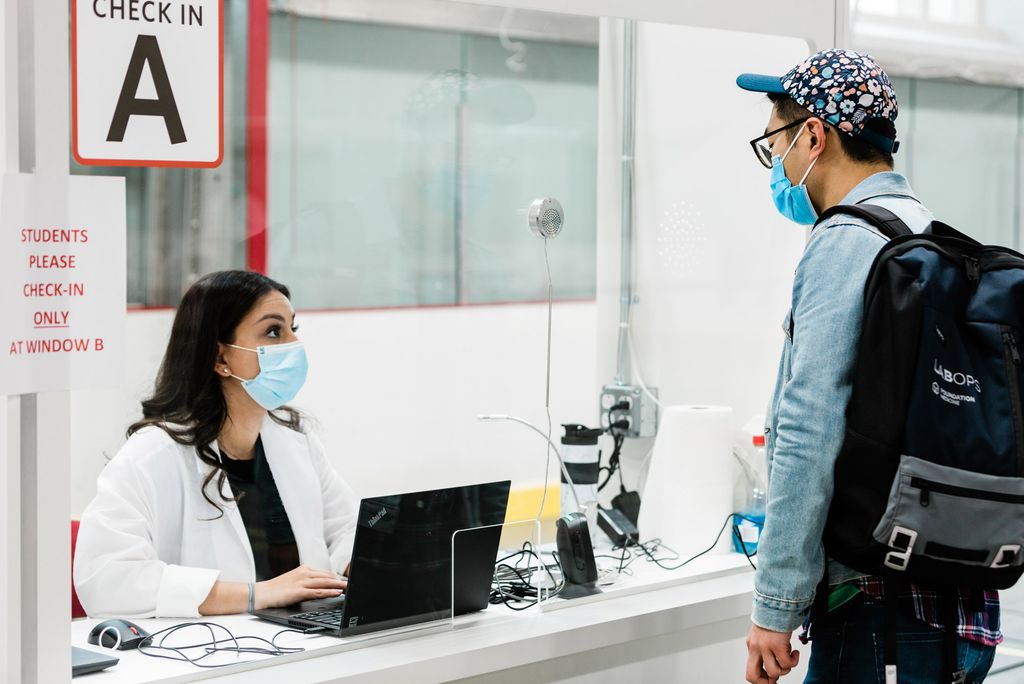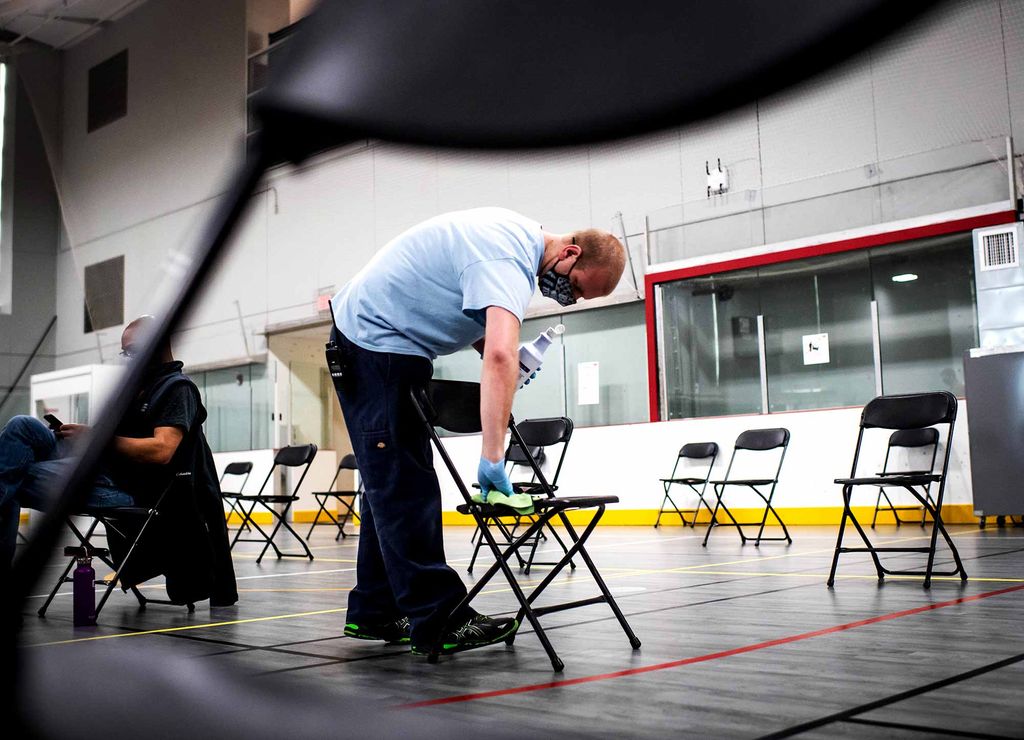 ---

It's better to have it than not to have it. I wanted to get it so I can show other custodians it's okay. Some people were saying, 'Aren't you nervous?' I tell them, 'You're always nervous about the unknown.

---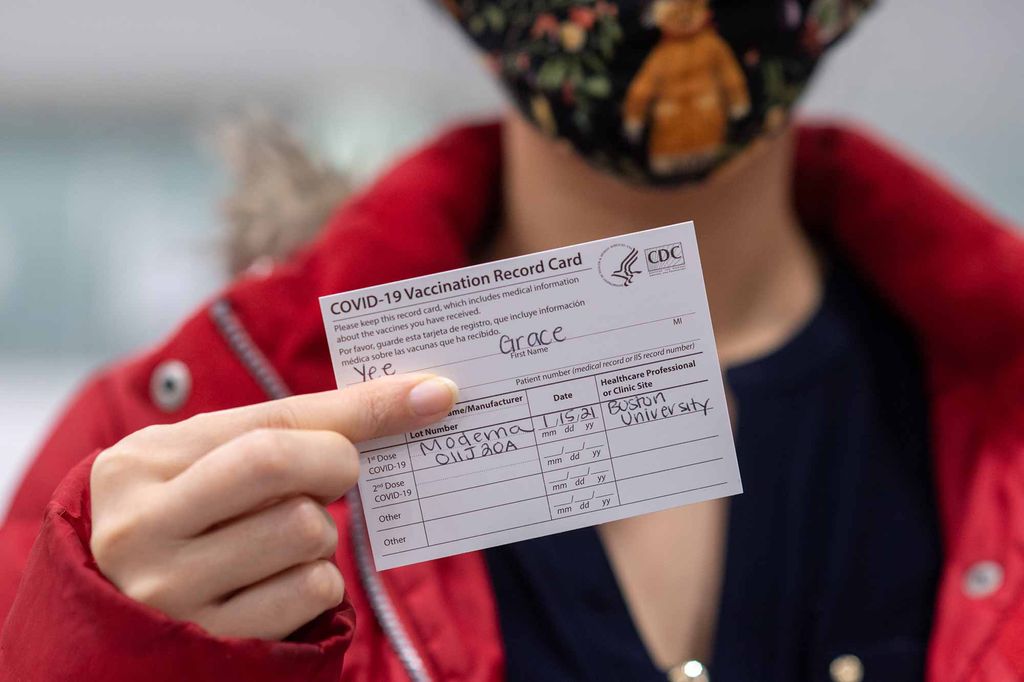 ---

I want to be able to see my family in DC. My mom is a frontline healthcare worker. She got COVID in March. Then my stepfather got it. My mom got the vaccine a week ago. I feel like we're all part of a collective and that collective is important. Despite everything else that's going on in the world, there's a lot of good, too. You can see that here today.

---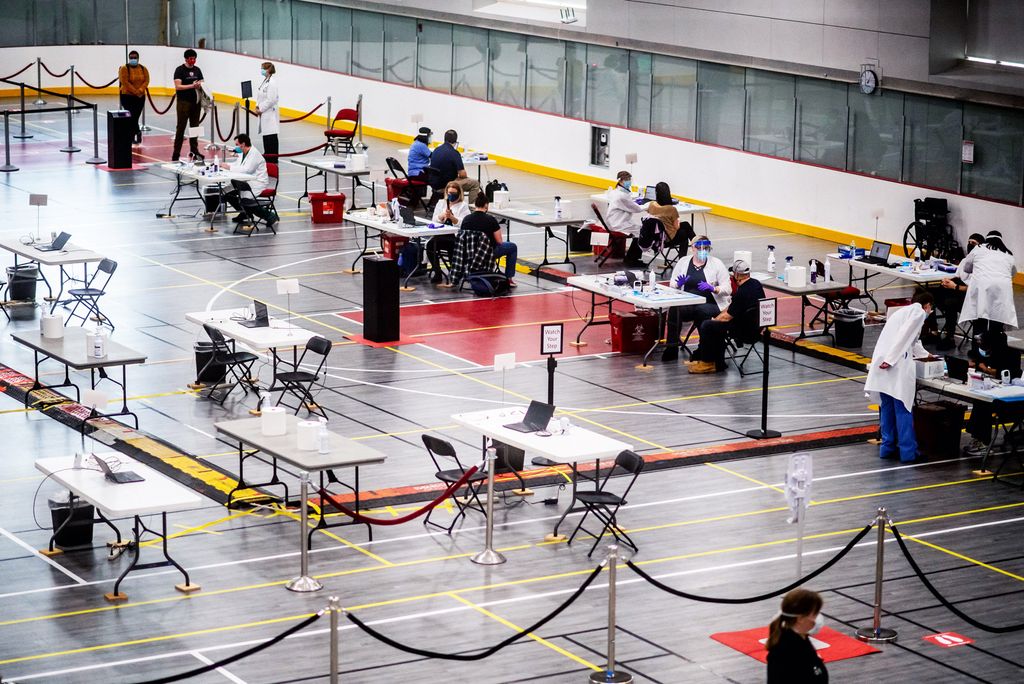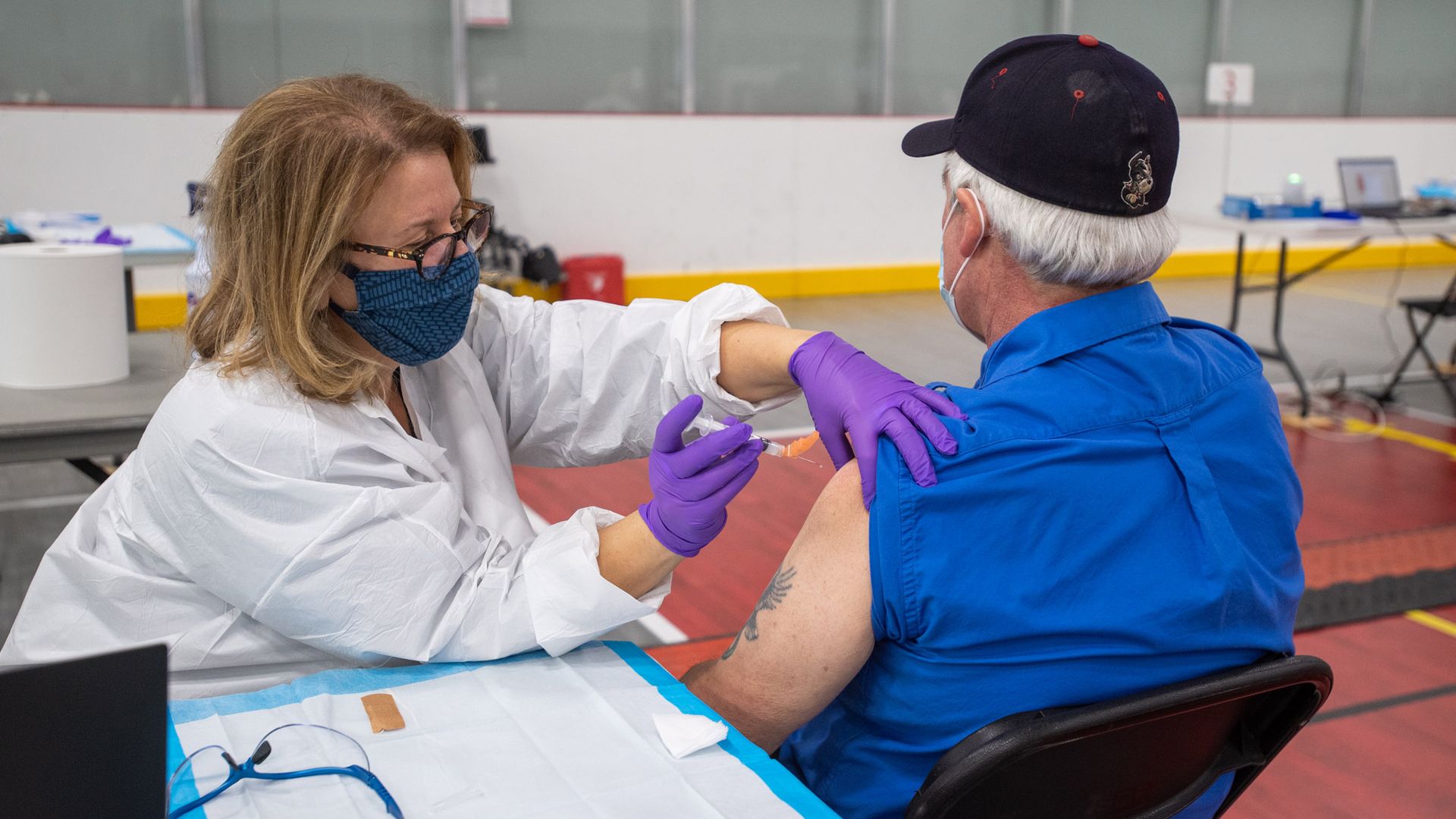 ---

I work the overnight shift. I've been here since 11 pm last night. I got off at 7 am. I've been sitting in my car, waiting for this. My wife has [underlying] medical conditions. I'm a very careful person. I signed up as soon as I got the email.


---