Seven Daylight Saving Memes and TikToks Everyone Can Relate To
Daylight Saving
Seven Daylight Saving Memes and TikToks Everyone Can Relate To
What time is it again?
🕑 Daylight saving begins on March 12, don't forget to set your clocks!🕐
Daylight saving—that weird time of year when we magically gain or lose an hour of sleep. For years now, the idea of daylight saving time has come under fire. People wonder: is it really necessary in the modern world? And what better way to debate this than through hilarious social media posts? Here's our list of the best daylight saving memes and TikToks.
---
Advanced darkness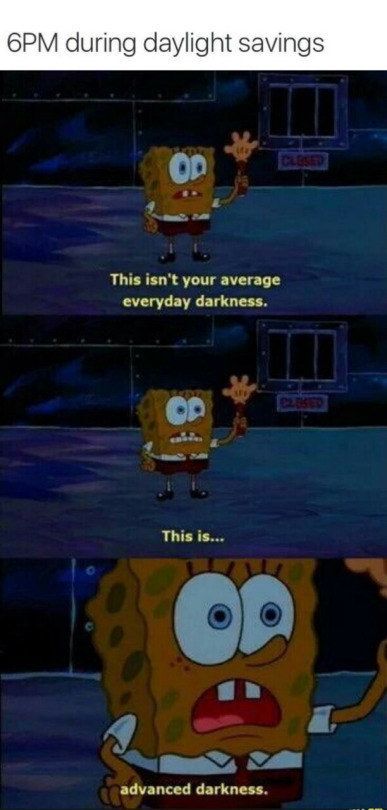 Getting an extra hour of sleep when the clocks fall back is a blessing. The 5 pm sunsets though? Not so much. We just want to get out of class without the city looking like it's 9 pm. The dark walk home in the snow gets old after your first year.
Time isn't real
Whoever decided to mysteriously take an hour from the day—we need to have a chat. I shouldn't leave my class at 6 pm only to be greeted by a dark and cold night. If anything we need more sunlight during the winter afternoons, so why would you take an hour of sunlight from the afternoon and put it in the morning? We are displeased.
Our internal clocks are not happy
Time is a social construct—before humans, there was no 1 pm. We assigned different points in the day's unique values. But if we can just take an hour out of the day, what does time even mean? Can I just decide to show up to my 3 pm class an hour late? No, I can't.
Cancel daylight saving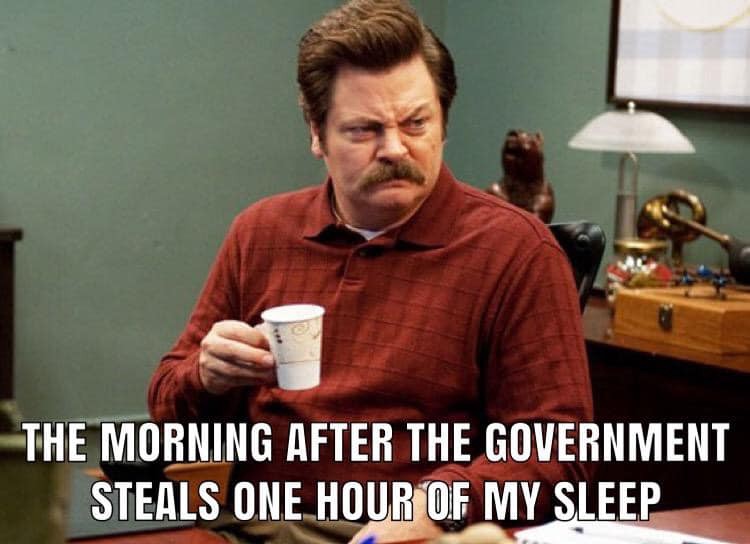 At this point, nobody can still justify daylight saving. Originally, it was adopted during World War I to conserve fuel for the war effort. It wasn't until World War II, however, that it became standard practice across the United States. But the question is—why? It's time to finally end this weird tradition.
Cher
In 1989 Cher released If I Could Turn Back Time, and once a year when daylight saving ends, you can too!
Night shift workers
Let's talk about the real people who get screwed by daylight saving—the overnight workers. They're the ones who have to work an extra hour. Imagine getting excited to clock out as the hour approaches 2 am, only for the clocks to jump back to 1 am. Straight nightmare fuel.
Dip out to Hawaii? Maybe Arizona?
Does anyone want to take a spur-of-the-moment trip to Hawaii or Arizona? These states don't observe daylight saving time, which means you get the island or desert sunshine all year round. No more pitch black 5 pm afternoons for us. BYYYEEE! ✈️🏝
---
Regardless of how you feel about daylight saving, it's something we all have to deal with. The short winter days are unfortunate, but at least you get an extra hour of sleep. And, at the same time, it is nice to have such long summer days. Maybe daylight saving isn't so bad after all.