A Jewelry Brand with a Mission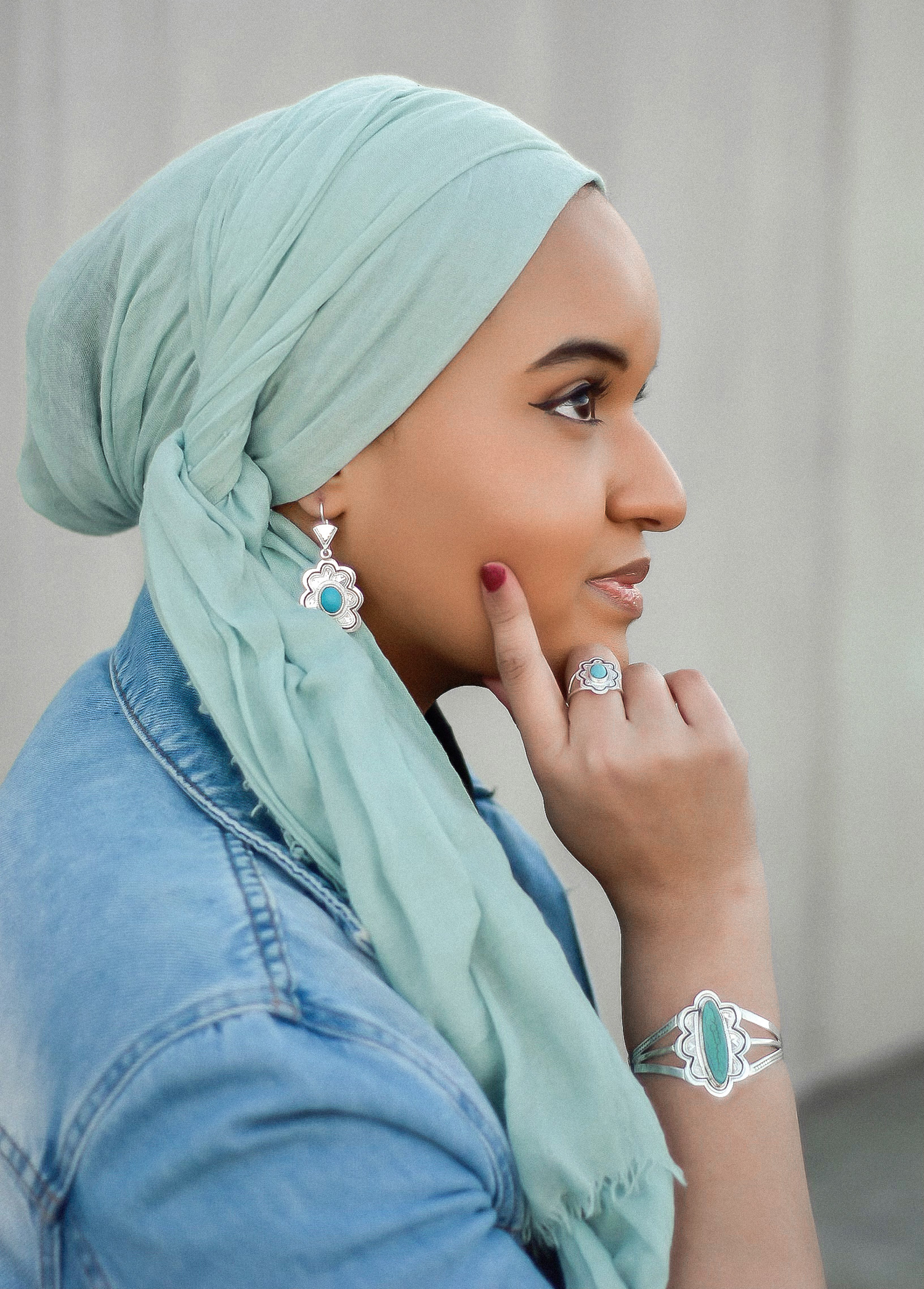 Style
A Jewelry Brand with a Mission
BU student aims to share her culture through jewelry
During the summer months, BU Today is revisiting some of the past year's favorite stories. This week, we feature alumni, faculty, and student profiles. 
Malika Kounkourou's family is from Niger, and during childhood visits there, her grandmother would always ask what she wanted before returning to the States. Kounkourou response: "jewelry." She loved to adorn herself with the bracelets and necklaces her grandmother got for her.
Kounkourou (CAS'22), who is studying international relations, now has a new jewelry brand and educational platform that celebrates her connection to Tuareg culture. She named it Tchidite (pronounced "tchee-dit"), translated as "truth."
The Tuareg people are a historically nomadic group in parts of North and West Africa. They are indigenous to the Sahara region, speak Tamahaq, and usually practice Islam. The sterling silver and symbols on Tchidite jewelry hold a history and meaning Kounkourou wants to make accessible for a wider audience to learn about.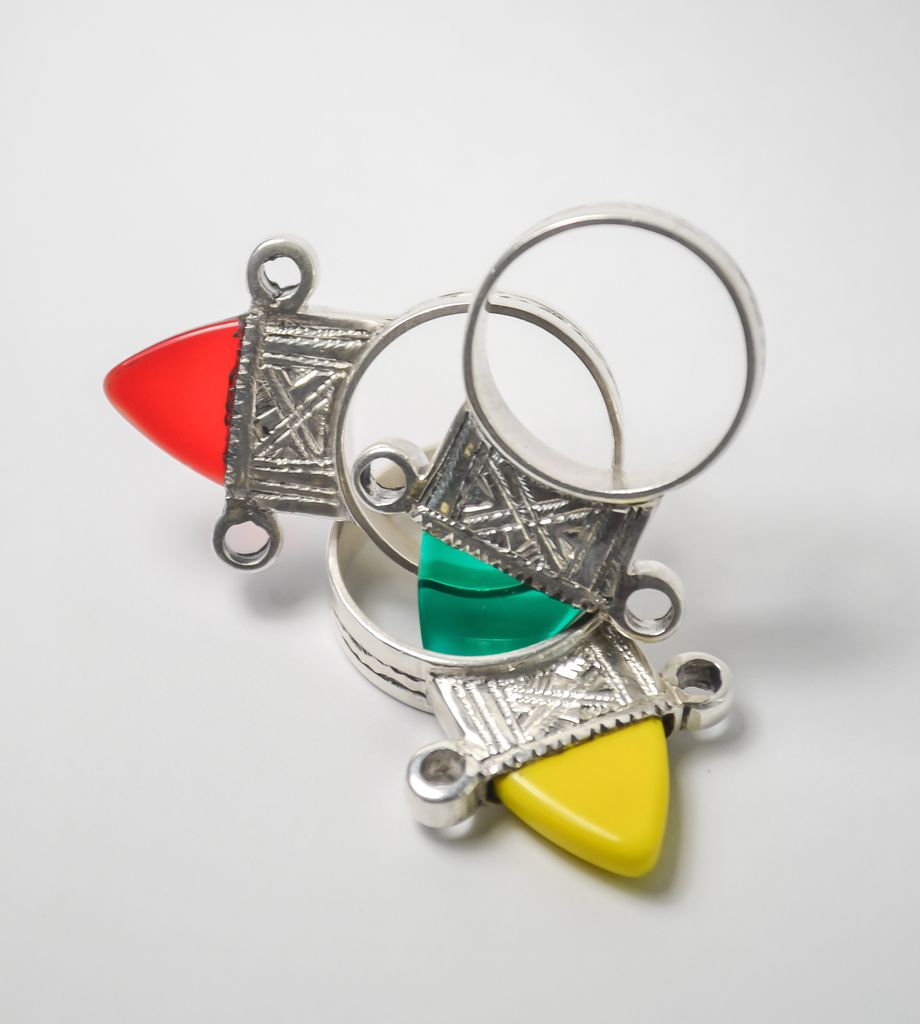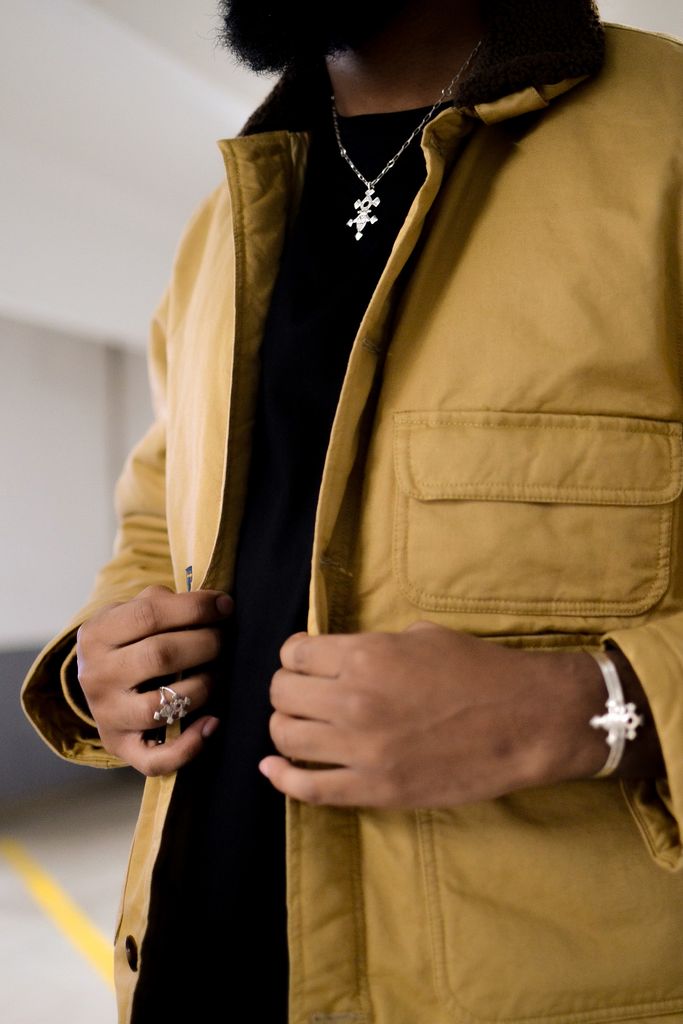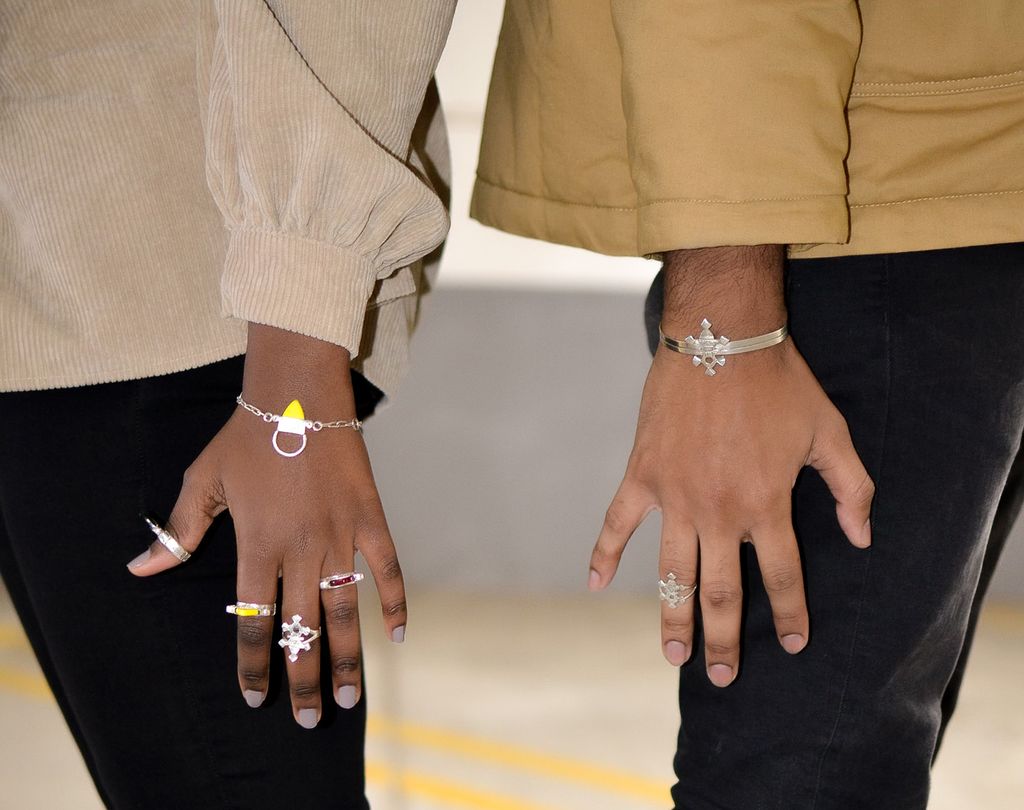 "Part of the mission is authenticity and making sure everything is coming from the region," she says. "Basically, keeping everything true to the culture."
Kounkourou has known she wanted to do something involving Tuareg jewelry since she was young. "She would go to Niger every summer and bring me and our friend group silver jewelry that was handmade and really beautiful," says Rhodes College student Mariam Khayata, a friend of Kounkourou's since childhood. "It was something that we'd look forward to."
The idea of centering a jewelry business on Tuareg culture came to Kounkourou when she was a sophomore. She noticed a bracelet with a cross etched into it on a friend's wrist. When she inquired about it, the friend said she bought it at a market while studying abroad in Morocco. Kounkourou asked if she knew anything about the bracelet, and when her friend said no, she explained that the symbol represented the region and culture of her tribe back home.
That moment was a turning point for Kounkourou. She had always loved the jewelry and culture of her family, but she now had a deeper desire to educate others about the culture she came from. She knew that Tuareg jewelry often ended up in markets throughout North and West Africa, but this encounter made her realize that the story behind it was often lost.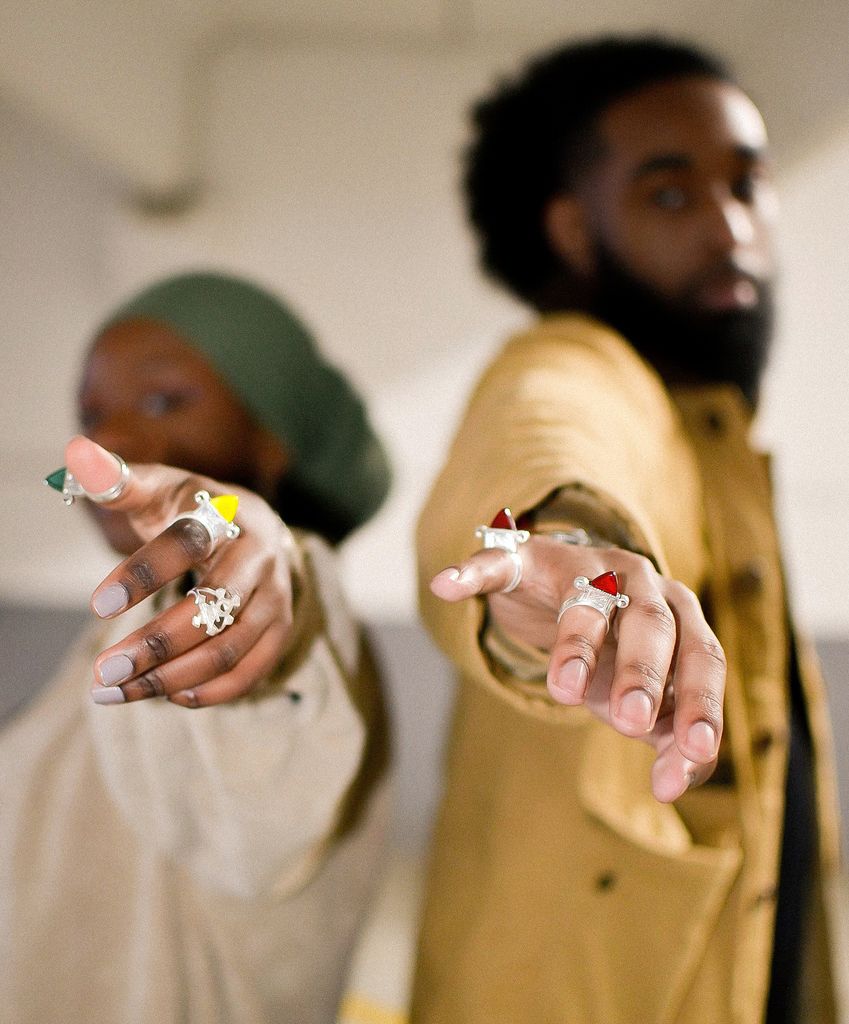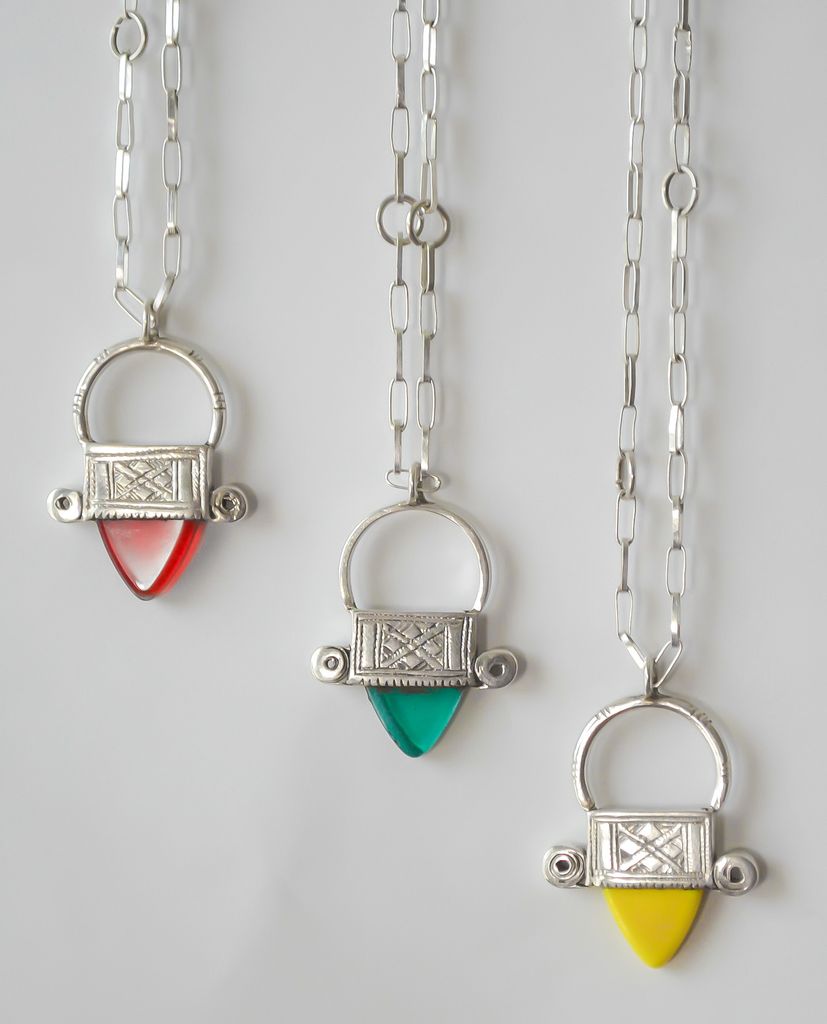 "People will buy them thinking it's just a souvenir, but they don't really know the significance behind it," Kounkourou says. "So I realized that even though the culture is still out there, it's losing its meaning, and I want to revive that."
She initially planned to start Tchidite after graduating from medical school, which she intends to do after finishing BU. Last summer, however, she had significantly more time on her hands because of the pandemic restrictions. Her father connected her with an artisan in Niger, and she began planning the business.
From June to November Kounkourou prepared for the launch. She built a website, learned how to register her business, figured out how to file taxes, and spoke with other entrepreneurs for advice. Throughout this time, she also communicated with M. Adam, the head artisan designing and creating the jewelry, who is based out of Niamey, the capital city of Niger. She announced the launch of her business on November 19 and it kicked off on February 1.
"We were super excited about it because we knew that she could do it and that she could do it right," says Khayata. "She had the passion for it and the love for her culture. It's not just about the jewelry pieces, it's more about the sharing and celebrating Tuareg culture."
Tchidite's website contains in-depth descriptions of the jewelry and its symbolism, and a feature on the artisans in Niger making the jewelry. Additionally, Kounkourou wants to ensure fair and ethical wages for everyone involved through self-determined costs. This, plus factoring in the sterling silver the jewelry is made from, results in a higher price ($85 to $215 per piece).
"My initial thoughts on the products were that they were a little pricey, but the pieces were beautiful, and I could not resist getting my red Tanfuk necklace," Ethan Strauther (ENG'22) says. "The Tanfuk necklace represents growth, according to their website, and this spoke to me because I am always looking for ways to better myself. Hopefully, having this reminder will aid in my continued growth."
Kounkourou plans to donate a percentage of the proceeds from selling the jewelry to nonprofits in Niger, write new blog posts expanding on Tuareg culture, and share bits of cultural insight on social media. She wants Tchidite to be as successful educating others about Tuareg culture as it is selling Tuareg jewelry.
"When people tell me that they're finding it enriching and they're learning so much about the culture, it makes the work that goes on behind the scenes all feel worth it," she says.