The Weekender: February 20 to 23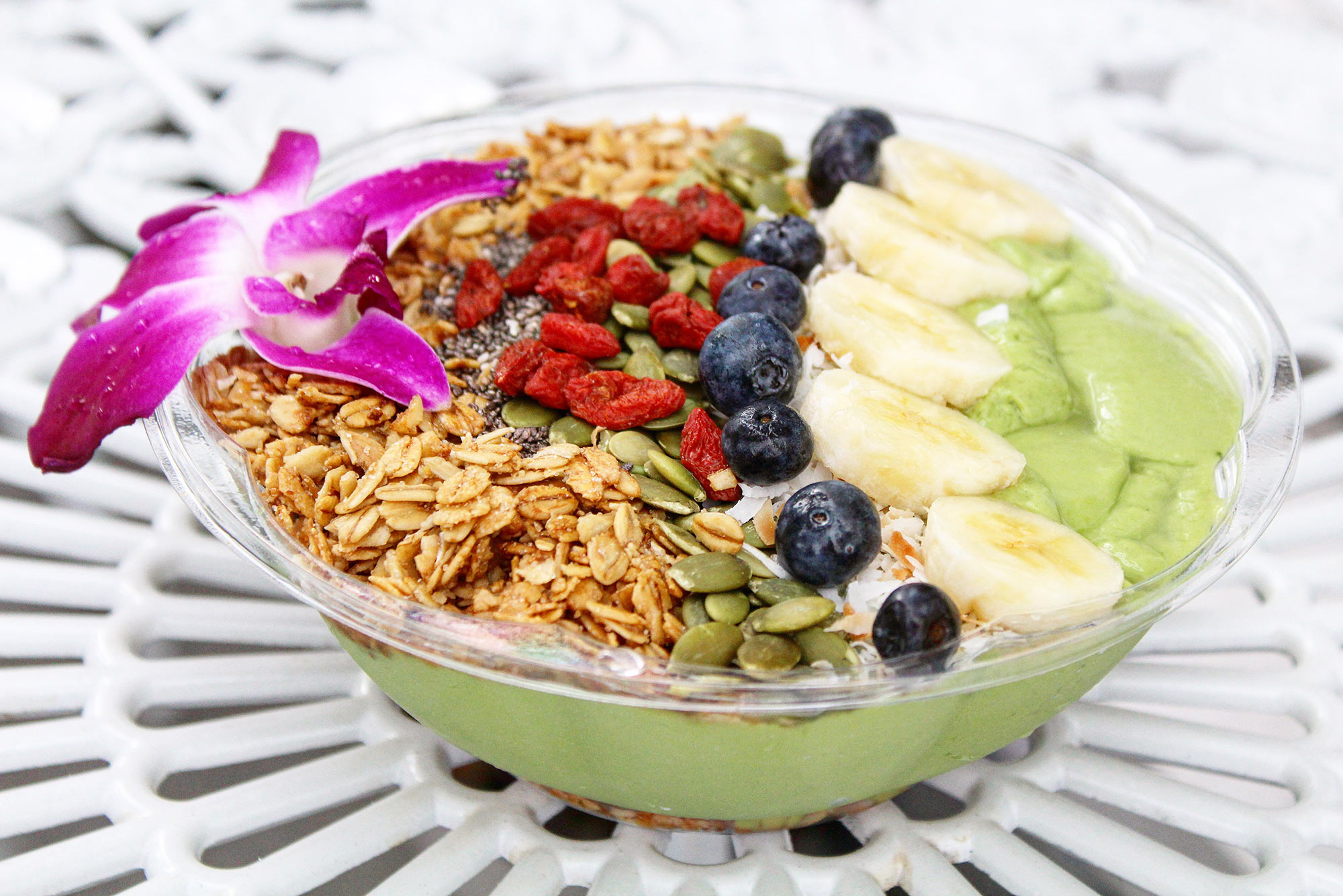 Now that Valentine's Day and Presidents Day are over, this weekend might seem a little less eventful. But don't fear, we have a fun plan to keep you going as we roll into midterm season. Check out our lineup, which includes a global food festival, a celebration of Black History Month, and a pop-up shop in the Seaport.
This light-filled café is a great place to grab a healthy snack and get work done. The café's decor and menu are inspired by the owner's and manager's Kuwaiti and Bulgarian heritages. The café serves only vegetarian and vegan options—acai bowls, avocado toast, and fresh juices, such as the Topaz (berries, acai, and banana).

Gypsy Place Coffee and Juice Bar, 90 Hampshire St., Cambridge, is open Monday, 7 am to 3 pm, Tuesday through Friday, 7 am to 7 pm, and Saturday and Sunday, 8 am to 7 pm.
The For Now pop-up shop in the Seaport sells up-and-coming brands, many of them local. Browse the clothing, home goods, makeup, bags, accessories, and art in a wide range of prices: an heirloom cashmere sweater costs $455, but hand-poured candles and tote bags are under $30.
Local businesses include the ocean art of Ashley Provencher and candles from Noted. Products often reflect the personal styles and preferences of owners Kaity Cimo and Katharine ReQua, who say they wanted to create a space for small businesses to sell their products without having to open their own stores.

For Now, 68 Seaport Blvd., is open Monday through Saturday, 10 am to 7 pm, and Sunday, 10 am to 6 pm.
Catch the last weekend of the musical production of Little Women, based on the Louisa May Alcott novel. The show opened a month after the premiere of Greta Gerwig's Oscar-nominated film Little Women, starring Saoirse Ronan and Timothée Chalamet. Wheelock's production, for all age groups, takes a musical twist on the classic story. The original musical adaptation, which debuted on Broadway in 2005, starred Tony Award winner Sutton Foster.
Little Women: The Broadway Musical runs through Sunday, February 23 at Wheelock Family Theatre, 200 Riverway, Boston. Performances are February 20 and 21 at 1 pm and February 22 and 23 at 2 pm. Ticket prices range from $20 to $40. BU faculty and staff get $10 off with code BUSTAFF. Purchase tickets here, call 617-353-3001, or email WFTtix@bu.edu. Student rush tickets are available for $10 one hour before showtime, at the box office only.
In honor of  Black History Month, the Boston Red Sox Foundation is sponsoring free admission to the Museum of African American History during Massachusetts February public school vacation week, February 18 to 22. Exhibitions include Jazz Greats: Classic Photos from the Bank of America Collection, featuring photographs of artists from the 1920s through 1980s, and Jazz Scene in Boston: Telling the Local Story, which celebrates the city's rich jazz history. 
Free admission to the Museum of African American History, 46 Joy St., Boston, is available through Saturday, February 22, from 10 am to 4 pm. The museum is closed on Sundays.

Organized by the BU International Student Organization and Dining Services, this food fest will offer chicken biryani (Southeast Asian), shakshuka (Middle Eastern and North African), and arepas with cheddar cheese and guacamole (South American), among other dishes. It also promises music and photo opps, so bring friends and enjoy flavors from across the globe.
The International Food Festival will be held at Marciano Commons, 100 Bay State Rd., Boston, on Thursday, February 20, from 5 to 9 pm. Students can use a dining plan swipe or pay $14 at the door. Nonstudents pay $17 at the door.