A Little Different This Year: Virtual Ceremony for Student Employees of the Year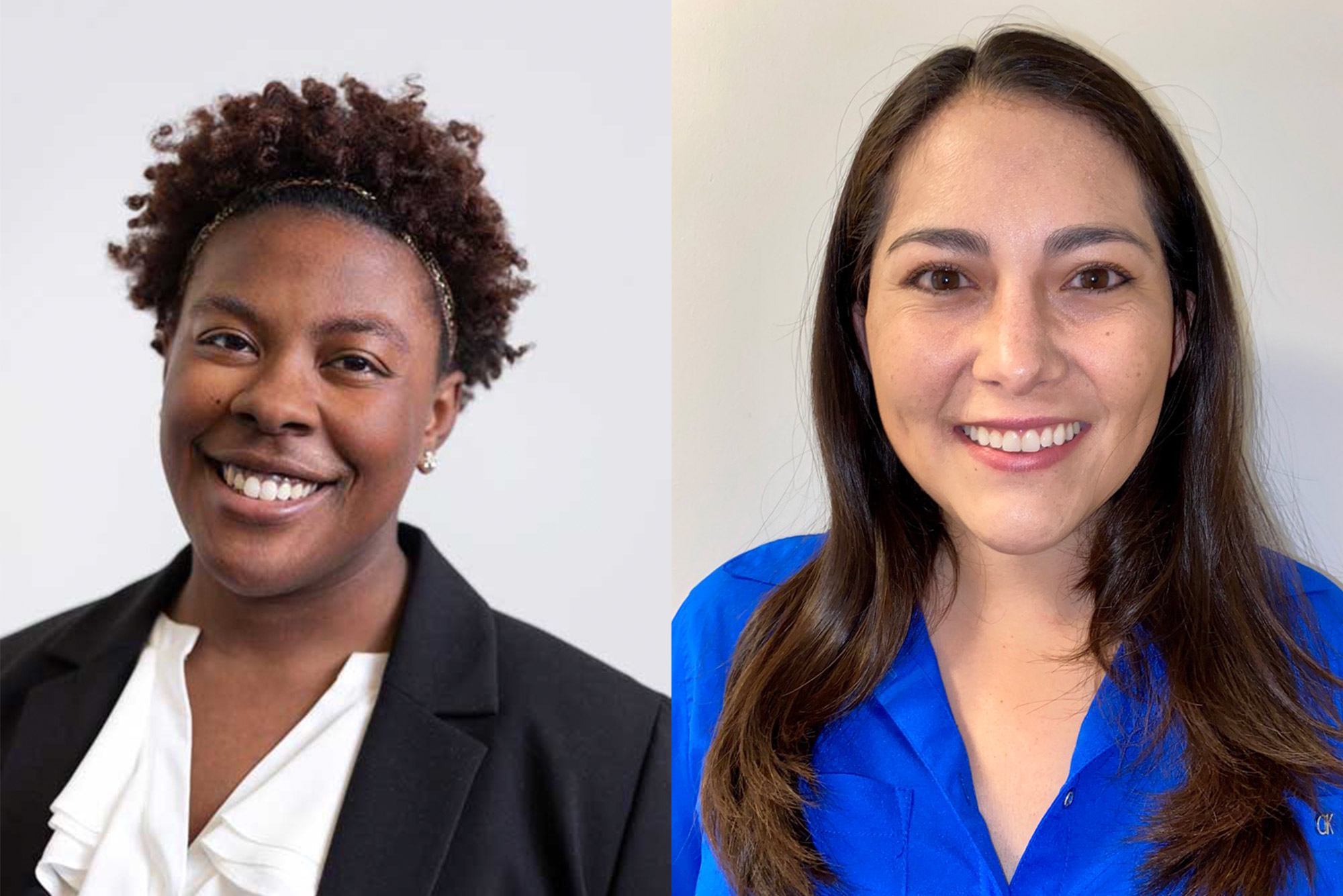 Student Awards
A Little Different This Year: Virtual Ceremony for Student Employees of the Year
Undergrad and grad winners honored, will receive cash prizes
In her recommendation letter nominating Gabrielle Gales for Undergraduate Student Employee of the Year, Cecilia Yudin, associate director of Questrom's Center for Diversity, Equity, and Inclusion, reels off examples of how Gales (Questrom'20) has profoundly influenced the center. 
Gales is the program coordinator for Ascend, a fellowship opportunity for Black/African-American, Hispanic/Latinx, Native American, Pacific Islander, and first-generation college students. Her work ethic is admirable, Yudin says, and she always thinks of innovative ways to approach her assignments. But perhaps most importantly, she says, Gales is there for the students who rely on the center to find community at Boston University.
"As the Ascend Fellowship supports students who might otherwise feel marginalized in a majority-white institution, [Gales'] capacity to lift up the experiences of her peers is essential," writes Yudin (CFA'09, MET'14, Questrom'22). "She exhibits an intercultural fluency far beyond her years, and is often facilitating deeply personal conversations amongst her peers in an effort to motivate authentic relationships and sincere understandings in our diverse community of racial, socioeconomic, gender, and cultural identities."
BU relies heavily on its 11,000 student employees to operate. They help staff many campus departments, and some have even stepped up and continued their work from home during the COVID-19 pandemic.
Gales is one of four students being honored tonight during a virtual awards ceremony held via Zoom. Student supervisors will also be recognized during the event.
Maria Narvaez (MED'18,'23) has been named Graduate Student Employee of the Year. She and Gales will each receive $300 and a plaque. Faith Puleikis (CAS'20) took home the Undergraduate Outstanding Service Award, and Jeff Adams (Wheelock'21) the Graduate Outstanding Service Award. Both come with $100 and a plaque. Kimberly Murray, BU Admissions senior assistant director for visitor experience, was chosen Supervisor of the Year. Runners-up for that honor are Tamzen Flanders, Center for the Humanities administrator, and Stephanie Creag, School of Law executive assistant to the dean, who will also be recognized during tonight's ceremony.

To be considered for an award, student workers must be nominated by their supervisors, who write a letter describing the student's job responsibilities and accomplishments and traits like reliability, quality of work, initiative, professionalism, and creativeness.
The Student Employment office selects the top nominations and a panel of judges from various BU departments chooses the winners. Their names are then submitted to the Northeast Association of Student Employment Administrators (NEASEA) to be considered for state, regional, and national awards. This year, Murray also won NEASEA's Supervisor of the Year contest.

Gales' position, which she'd held since fall 2017, involves many facets, including planning and leading community events for Ascend fellows, leading a team of peer mentors in biweekly sessions, and greeting and helping visitors to the Center for Diversity, Equity, and Inclusion. To date, the office has helped 90 current and former Questrom students.

She says one of the best things about her job was helping to form "a community of students who typically have a more difficult time finding a place within a business school." Speaking from her own experience, Gales says, she found it difficult during her freshman year to find "like-minded individuals, especially within Questrom. Once the fellowship was founded the following year, I immediately saw a difference in how the new freshmen class' entire Questrom experience changed. They had a group of people who would ultimately become their family. This program was something that was needed. I was just so drawn to the community and couldn't imagine my BU experience without them."

Narvaez is the School of Medicine pediatric infectious diseases research assistant. She began working with the team in 2017 while in her second year of the Graduate Medical Sciences master's in medical sciences program and has since worked for the office in both full- and part-time capacities, as her busy schedule allows. She has helped with tracking and corresponding with patients enrolled in such department studies as one on the flu. Her coworkers cheered when she was accepted to, and chose to stay at, BU for medical school.
In her nomination letter, Patricia Ahern, administrative director of the pediatric infectious diseases operations, research, and finance section, also shared a bit about Narvaez's personal life—she was diagnosed with breast cancer in 2018 and has undergone five surgeries (including a double mastectomy); she is doing well today.

"Going through so many surgeries was definitely taxing, both physically and mentally, but I am so grateful that I was able to continue working, because it helped me take my mind off of everything I was going through," says Narvaez, who also volunteers for Medical Personnel Support, a MED student-run organization that aims to help the workers at Boston Medical Center and the Boston Healthcare for the Homeless Program battling the coronavirus pandemic by offering services like babysitting and grocery shopping. "I have heard firsthand from other cancer survivors that not everyone is fortunate to have such an understanding and supportive work environment, so I am incredibly grateful that my supervisor, Patricia Ahern, as well as the rest of the department, were so supportive."
Puleikis was honored with the undergrad Outstanding Service Award for her work as Events & Conferences lead production assistant at the Tsai Performance Center. Grad student Outstanding Service Award winner Adams is the Wellness & Prevention Services peer education program graduate assistant.

At Admissions, Murray coordinates more than 78,000 prospective student and family visitors to campus annually. She orchestrates and collaborates on programs like admitted student visits, admitted student overnights, open houses, and more, juggling a large staff of student workers who help to make it all possible. Adam Klavoon (Questrom'20), who nominated her, says Murray is the perfect person for the job: she leads by example, treats students as adults, and supports them.

He describes Murray as not just a supervisor, but a friend and mentor. "She's taught me how to buy checks—who knew you had to do that—guided me through looking for apartments, and recommended shows to watch on TV after a long day," Klavoon says. "Kim has taught me countless skills and allowed me the space to develop my own leadership style, separate of hers… Her organizational skills are unparalleled. Instead of getting bogged down with daunting tasks, we will sit in her office and break it down into tiny pieces to make it more manageable."

Murray says managing students is her favorite part of the job and she was excited to have won BU's top award for student supervisor. When she learned of the NEASEA win, she was even more surprised, joking that she called her students and asked what lies they had put into the nomination letter.

"Being away from the community at 233 Bay State Road while working remotely has been the most challenging part of adapting to the new work normal," she says. "However, I can always look back at this award as the shining light in a challenging period of time."