SPH Seminar: Public Health, Science Experts Offer Global Perspectives on COVID-19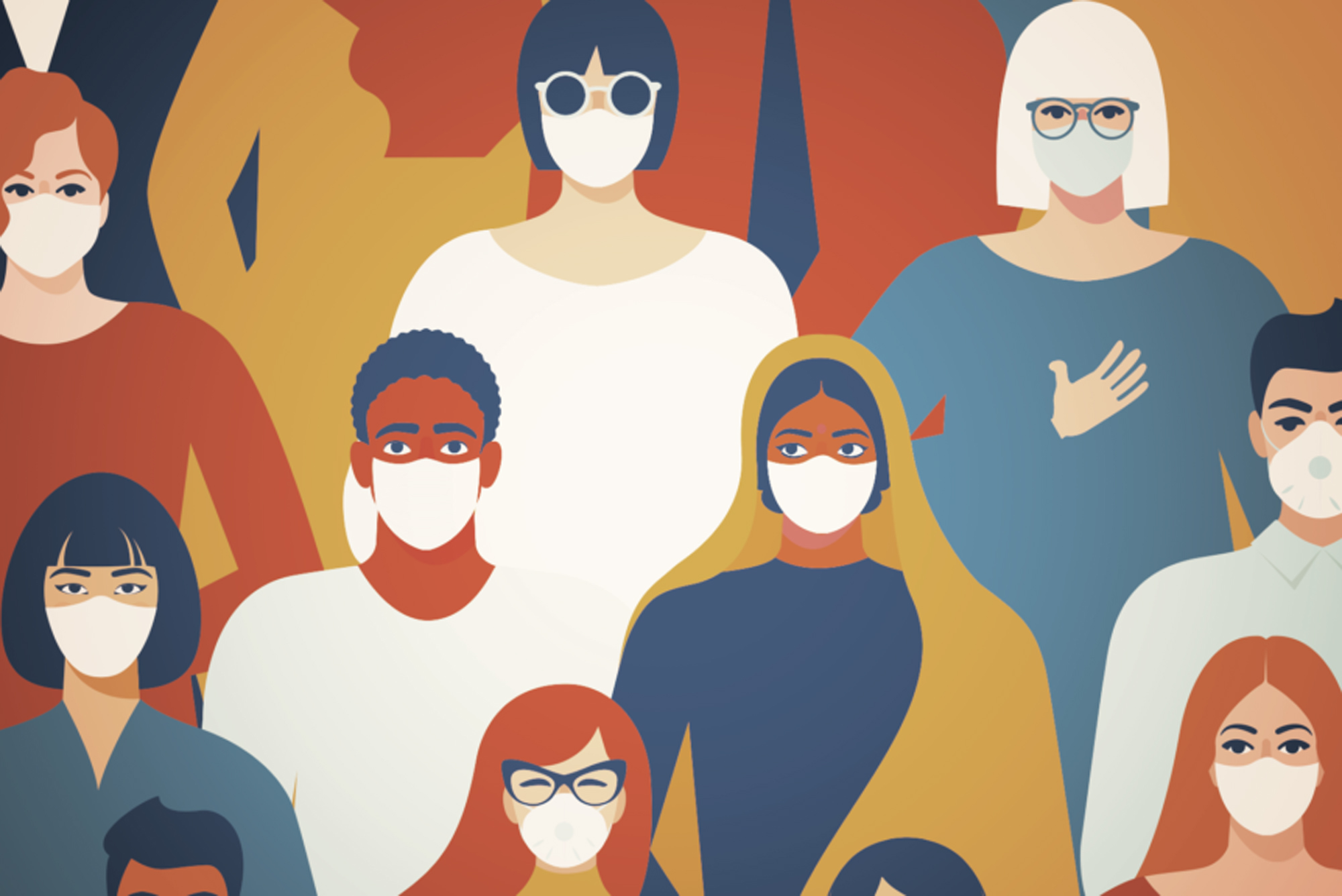 Public Health
SPH Seminar: Public Health, Science Experts Offer Global Perspectives on COVID-19
Researchers discuss successes, failures of their country's response to pandemic
As the global coronavirus count surpasses 6.2 million cases and more than 372,000 deaths, nearly every country in the world is still scrambling to achieve or sustain the containment of COVID-19. Dramatic differences in each nation's handling of the crisis have led to health, economic, and social consequences and challenges in the path forward to a post-pandemic society.

So said a panel of health and science experts at a School of Public Health seminar on May 28, the 10th and final event of SPH's weekly Coronavirus Seminar Series, which launched in March as a forum to explore the impact of the pandemic on issues such as mental health, climate change, and the global economy.
Held online through Zoom, the COVID-19: Global Perspectives seminar convened scholars from India, Egypt, Chile, and the United Kingdom to examine the success and failures of their nations' responses to the pandemic, as countries gradually begin to lift stay-at-home orders and ease restrictions on work, travel, and recreation.
"As we navigate COVID-19 in the United States, it is possible to develop tunnel vision about this crisis and see it primarily from a North American perspective," said Sandro Galea, SPH dean and Robert A. Knox Professor, in his opening remarks. "But viewing COVID-19 through a global lens and learning from the experience of other countries can help us mitigate the pandemic in the near term, and lay the groundwork for a healthier future."
The UK's haphazard handling of the pandemic—from Prime Minister Boris Johnson's delayed order for a national lockdown to a confusing strategy for reopening the economy—led to sharp spikes in cases and one of the highest death tolls (38,000) in the world, said Heidi Larson, a London School of Hygiene and Tropical Medicine professor of anthropology, risk, and decision science. "The government's 'keep calm, carry on' mantra got us started [with the lockdown] too late, and now we're really paying for it," she said.
Furthermore, the UK's delayed response has damaged the public's trust in government, including trust in the safety and effectiveness of a future COVID-19 vaccine. Larson, who is also the director of the Vaccine Confidence Project, which monitors public confidence in immunization programs, said recent polling has shown that 9 percent of UK residents say they will not receive the vaccine, along with 18 percent in Austria, 20 percent in Switzerland, and 26 percent in France.
"Confidence in vaccines is highly embedded in trust in government," said Larson. "This is a huge opportunity for leaders to build trust, at a time that will be remembered."
Latin American countries that were slow to impose lockdowns or implement testing and tracing methods are experiencing similar spikes in cases, said Jeanette Vega, chief medical innovation and technology officer at Red de Salud, UC-Christus, a private hospital in Santiago, Chile. The region is emerging as the new epicenter of the virus, surpassing both the United States and Europe in the daily count of reported infections, with a total of 2.4 million cases and more than 143,000 deaths.
"We made a huge mistake by not quarantining immediately and putting in place the testing that we have today," Vega said. Chile is now experiencing a 40 percent positivity rate in COVID-19 tests, with overflowing emergency rooms and hospitals at a 97 percent occupancy rate. Meanwhile, she noted, the country's unemployment rate, currently 11.5 percent, is the highest it has been in almost 20 years and is expected to increase to 15 percent by the end of the year.
During the Q&A portion of the seminar, Vega said the biggest challenge has been the "inflexibility of the government to listen to scientists and the people who are experienced with pandemics.
"We told [government leaders] that they needed to implement testing, tracing, and isolation policies very early," but they did not do so, she said. "Now the system has been completely overwhelmed, and the virus has become the most prevalent in the poorest communities."
In contrast to the UK and Latin America, India's prime minister, Narendra Modi, swiftly instituted a national lockdown among the country's entire population of 1.3 billion people on March 24, at a point when the nation had reported fewer than 500 positive COVID-19 cases and under 10 deaths.
WHO Collaborating Center for Occupational Environmental Health director Kalpana Balakrishnan, a professor of environmental health at Sri Ramachandra Institute for Higher Education and Research in Tamil Nadu, India, detailed the massive coordinated measures that states took to test, trace, and isolate in Bhilwara, a city of 3 million people, and Kerala, a state of 35 million people.
"Within three days of the first reported case in Bhilwara, the Health Department formed 850 teams and conducted house-to-house surveys at 56,000 homes, covering 280,000 people," Balakrishnan said. In less than a week, the teams reached 435,000 households, surveying almost the entire population and implementing aggressive containment and contact tracing measures. As a result, the city has had only one reported case since March 30, she said.
Egypt, with a current total of 25,000 cases, never implemented a full lockdown or mass screening measures—decisions that Sherine Shawky, an American University of Cairo Social Research Center senior research scientist, called wise. However, schools, restaurants, and clubs were closed, and the labor force was reduced.
By not imposing a national stay-at-home order, the government was "able to avoid overburdening an already overburdened health system and prevent a significant negative impact on the country's overstretched economy," Shawky said. As the country begins to reopen shuttered businesses, it needs to assume more responsibility for preventing the spread of the virus, she said.
"COVID-19 is beyond the responsibility of the health system," said Shawky. "We need to strengthen the production of data for planning purposes, invest in health care to keep people safe and the economy strong, and implement a whole-of-government approach for policy integration to provide social protection, secure food, and ensure economic development."
When asked about any positive outcomes to glean from the pandemic or what makes them optimistic about the future, the panelists pointed to an increase in investments in technology and digital health, as well as the generosity of the public.
"One of the things that has been really moving is the level of volunteerism that has taken place," said Larson. "A huge number of people have come forward to help people who are living alone, or those who are in need of food or medicine, which has just been tremendous."