SPH Seminar Explores How to Apply Lessons from the COVID-19 Pandemic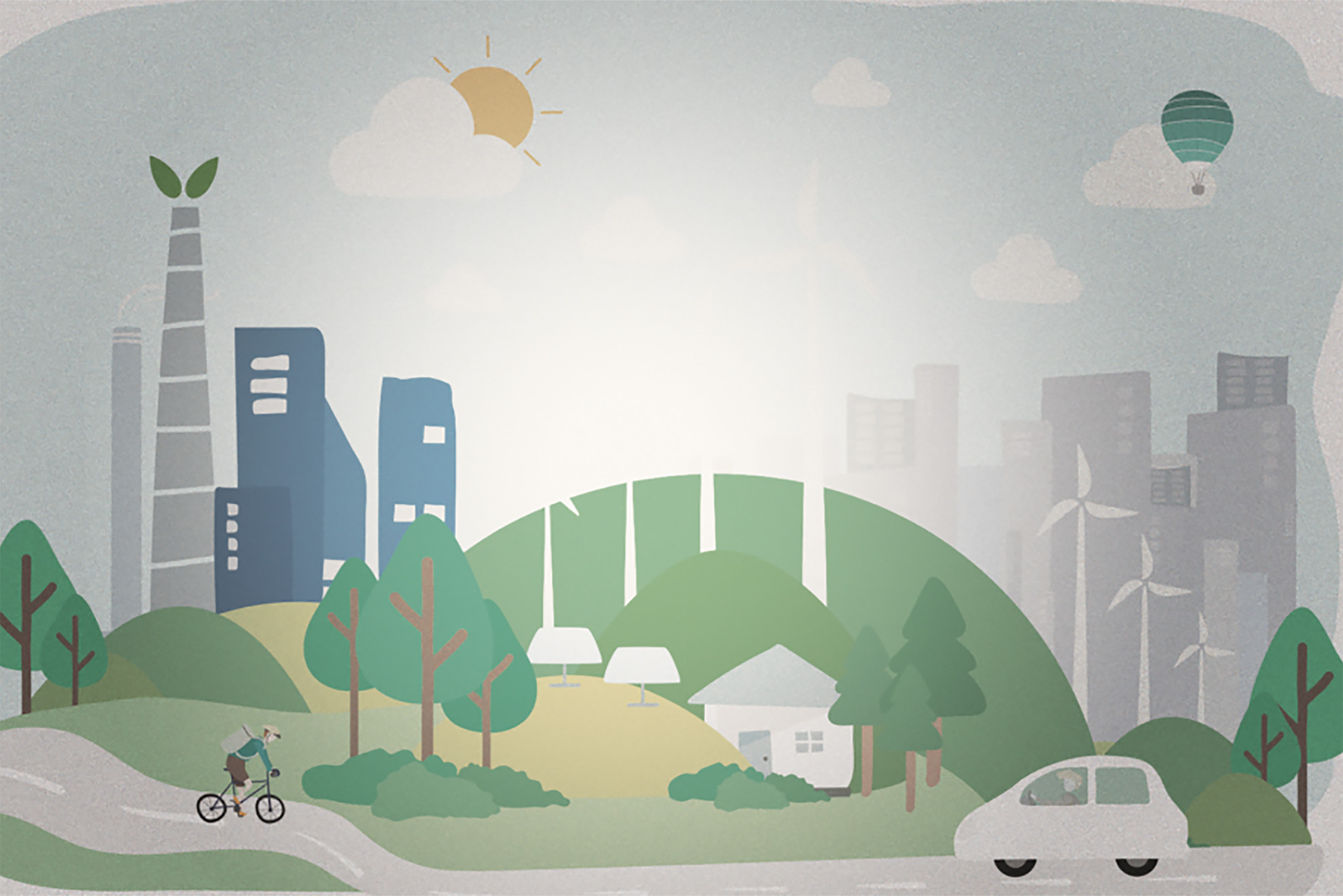 Public Health
SPH Seminar: Applying COVID-19 Lessons to Climate Change
How the pandemic can inform a response to global warming and its health consequences
The COVID-19 pandemic is a wake-up call to implement a sustained global response to climate change, asserted a panel of environmental health experts at Boston University on May 14.
Held online through Zoom, the School of Public Health Coronavirus Seminar Series Climate Change and Health: Learning from COVID-19, the series' second-to-last event, drew parallels between COVID-19 and the climate crisis, and explored how the pandemic can inform policies and other actions that will protect the environment, and thus, the health of the public.
"We know that climate change threatens the way we live, work, and play," said Gregory Wellenius, an SPH professor of environmental health and director of the Program on Climate and Health, citing the physical, mental, and economic consequences of hurricanes, heat waves, and wildfires.
These environmental hazards make communities more vulnerable to COVID-19 and the pandemic's effects, he said, which can exacerbate other vulnerabilities. For example, people experiencing pandemic-induced unemployment and economic hardship may not be able to afford or to use air-conditioning at home during a heat wave.
"Even for people who have access to it, there may be less money to operate air-conditioning at home, which puts them at greater risk of the adverse health effects of heat," Wellenius said. "Community resources are appropriately focused on the pandemic, so there are even fewer resources left to dedicate to additional stressors in the environment, which leads to less resilient communities."
He said it is imperative to quantify the health impacts of climate hazards, identify communities at greatest risk, and develop new adaptive strategies—and to capitalize on positive outcomes of the pandemic, such as improved air quality, fewer traffic accidents, and lower carbon emissions.
"We have to be prepared to expect the unexpected and invest in science, public health, and medicine," Wellenius said. "The steps we take to reduce the risk of climate change in the future have immediate health benefits today. We don't need to wait 20 years."
"Growing evidence shows that health is a highly influential way to talk about climate change," said Mona Sarfaty, director of the George Mason University Center for Climate Change Communication Program for Climate and Health. Similar to one's health, the impact of climate change is personal to many people, shaped by "moral imperative and intergenerational stewardship.
"The benefits to health and climate come from the same sources. Clean energy creates less soot and pollution and healthier air. Active transportation, including walking and biking, and public transportation are clean and better for health, and diets with more vegetables and less meat are healthier and produce less methane," Sarfaty said. Society must invest in policies that "support building a healthy economy for the 21st century in a way that will create new jobs and a just transition for working people in communities adversely impacted by climate change and the transition to a low-carbon economy."
Renee Salas, a Harvard Medical School clinical instructor in emergency medicine and a Massachusetts General Hospital emergency medicine physician, drew several parallels between the impact of climate change and COVID-19 on the healthcare system.
"This pandemic has created realizations in clinical practices and healthcare institutions across the United States and the globe about how fragile our healthcare systems are, and the importance for resiliency and for multidisciplinary, integrated solutions," said Salas. "Taking action on the climate crisis is how we can move forward beyond grief and fear of both events."
---

We have to be prepared to expect the unexpected and invest in science, public health, and medicine. The steps we take to reduce the risk of climate change in the future have immediate health benefits today.

---
From public health prevention measures to patient screenings to supply chains, healthcare institutions rely on the same broad pathways to respond to the climate crisis as they do to COVID-19, she said. And just as clinicians screen patients for COVID-19 symptoms, they also screen for vulnerabilities to heat. The two issues will intersect and potentially create additional challenges in warmer seasons.
"If an individual [diagnosed with COVID-19] doesn't have the ability to cool themselves, are they going to be able to remain isolated at home?" Salas asked. "We need to think about integrated solutions to these situations."
These gaps and fragilities in healthcare are representative of a history of systemic failures in the United States, said Jalonne White-Newsome, Kresge Foundation senior program officer.
"For many decades, the many systems we depend on—whether it be the educational system, the environmental protection system, the justice system, the insurance system, or the emergency response system—they have failed certain groups of people, particularly low-income communities, black and brown communities, and indigenous communities," White-Newsome said. "One reason why these systems don't work is because they've been founded and built by racist policies and practices."
These practices include racial profiling, environmental injustice, unequal access to health insurance, and structural racism—"the silent opportunity killer," she said—and these institutional issues are hard to tear down.
"But that's not an excuse," she said.
White-Newsome likened the indicators of a well-functioning system to the components that determine a healthy immune system, including a smart defense (finding the targets); addressing the root of the problem (attacking germs); partnership (cells and organs working together); data (body remembering the invaders); resources (immunizations); and diversity (specialized cells).
"These principles are centered on racial equity and should be applied in this crisis and beyond," she said. "Let's make sure we identify and learn from these present system failures so that we can rethink, reimagine, and in some cases, radically change our current systems during and after the COVID-19 crisis, and better protect human health and human dignity."