POV: Setting the Record Straight on Traumatic Brain Injury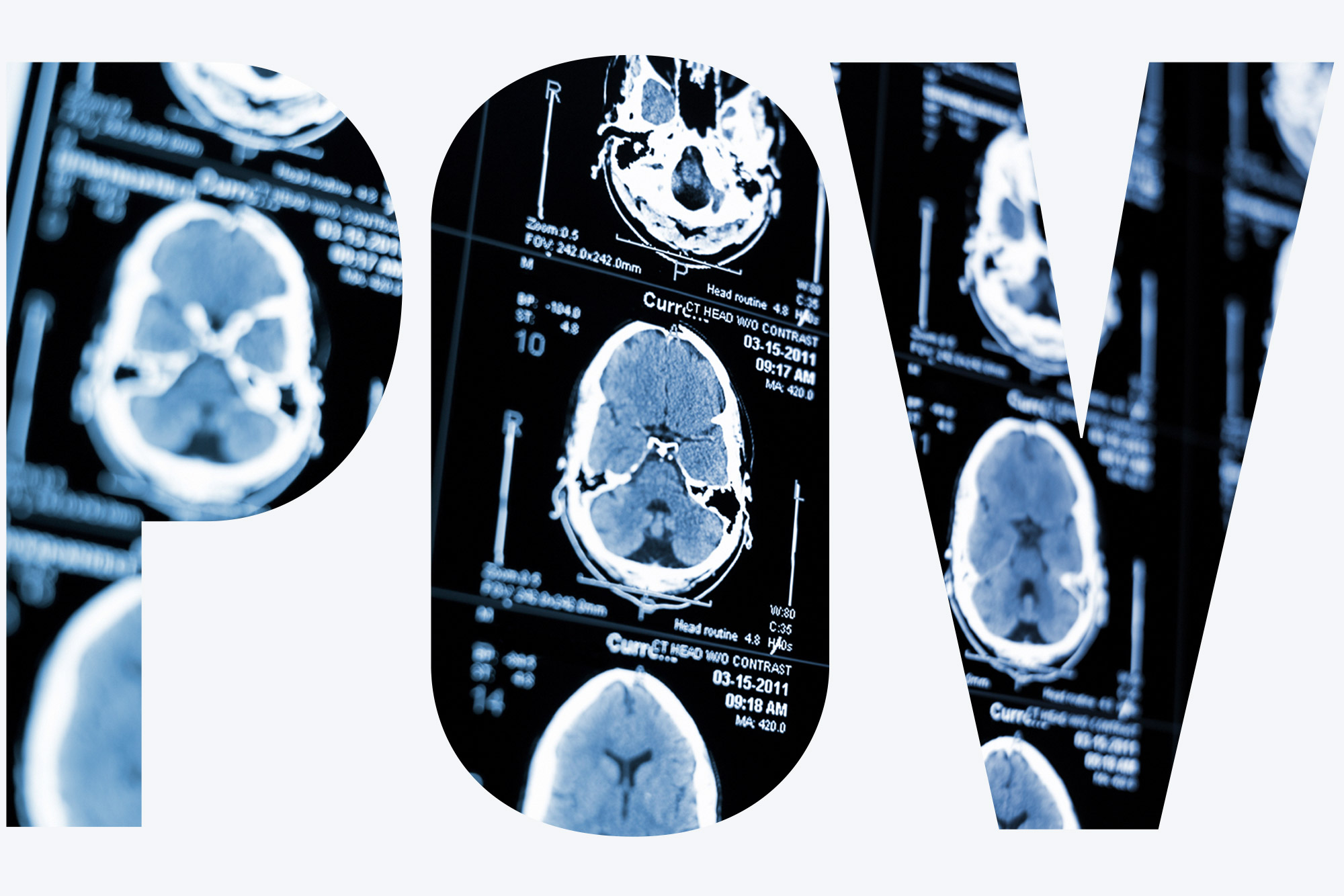 Voices & Opinion
POV: Setting the Record Straight on Traumatic Brain Injury
Trump's dismissal of TBIs sustained by American troops last month as "headaches" shows lack of insight
What if you woke up one morning and didn't remember what you were supposed to do for the day? Your calendar tells you that you need to get to class, but some of the letters look mixed up, and you can't understand what words like "economics" and "physiology" mean. You walk toward the train station, but you cannot read the time on your watch to see whether you are early for your train or have already missed it. Luckily, you make the train, but miss your stop because you lost focus and forgot when to get off. This may have just been a bad day for you, but for people with a traumatic brain injury (TBI), this scenario is reality. They live this every day.
The Centers for Disease Control and Prevention states that a traumatic brain injury is caused by a bump, a jolt, a blow to the head, or a penetrating head injury that disrupts the normal function of the brain, ranging from mild to severe in damage. In 2014 alone, there were approximately 2.87 million TBI-related deaths, hospitalizations, and emergency department visits. This is a serious public health problem. People experience deficits in cognition, communication, physical status, emotional functioning, and sleep. Individuals with TBI also often have impaired insight into their deficits; thus, they do not realize they are struggling, may externally appear functional, and inconsistently request corrective assistance. TBI has a pervasive impact on self-care, relationships, communication, employment, academics, and overall independence for individuals throughout our nation and the world.

TBIs have been in the headlines of late, after recent news articles in the media reported on the more than 100 American service members identified as having sustained traumatic brain injuries as a result of Iranian airstrikes last month. The media covered political leadership's responses to the airstrikes and injuries, including those of President Trump, whose initial remarks claimed that no injuries were actually sustained. He later revised this, acknowledging that he'd received news of troops' "headaches," but did not consider these injuries to be serious. This response has concerned veterans groups and medical practitioners, because it lacks insight into the reality of the extensive, lifelong impact that TBI has on a person. We can do better.
Blasts are a leading cause of TBI for active duty military in war zones. After deployment, even a history of military mild TBI (mTBI), combined with depression and post-traumatic stress disorder (PTSD), places veterans at a higher risk for substantial disability. Veterans exposed to bombs and blasts may have brain damage, even if there are no immediate outward symptoms of mTBI. Only later might symptoms of TBI develop, indicative of the chronic effects of repeated blast exposure. Self-report and case history of soldiers' injuries are simply not adequate to diagnose or make a clinical judgment. Careful assessment of symptoms must be conducted, and to confirm subtle effects of neurological damage, advanced neuroimaging techniques are often warranted. Otherwise, we risk dismissing the cases of our veterans and other individuals with TBI.
It is clear that we must do better to educate the general public about brain injury and its serious impact on a person's life. TBI is not a fleeting headache. Symptoms, including difficulty with attention, executive function, and memory (like the ones in the figure), can persist for days, weeks, even months and debilitate an individual's daily functioning. TBI should be evaluated and treated as comprehensively and promptly as any other injury. If we fail to do these things, we are committing a grave disservice to our patients. Just as functional treatments and accommodations have been made for patients with serious physical injuries, the same is owed to patients whose symptoms are less outwardly detectable. Accurately identifying the symptoms of TBI and accommodations for the ways symptoms affect daily function are paramount.
We must speak in a way that dignifies, and advocates for, all individuals with TBI, including those who have given their lives in service to our country. We must support survivors of all trauma, not just trauma that is externally visible. We hold the responsibility to boldly identify and correct misrepresentations of TBI in our culture. Our society must be vigilant to avoid falling prey to a caste system of traumatic injuries or classifying injury presence and severity solely by symptom visibility.
So next time you hear a report about TBI, remember: there's far more to the story than the eyes can see.