POV: There's Another Reason to Flatten the Coronavirus Curve, and It's One You Haven't Heard Yet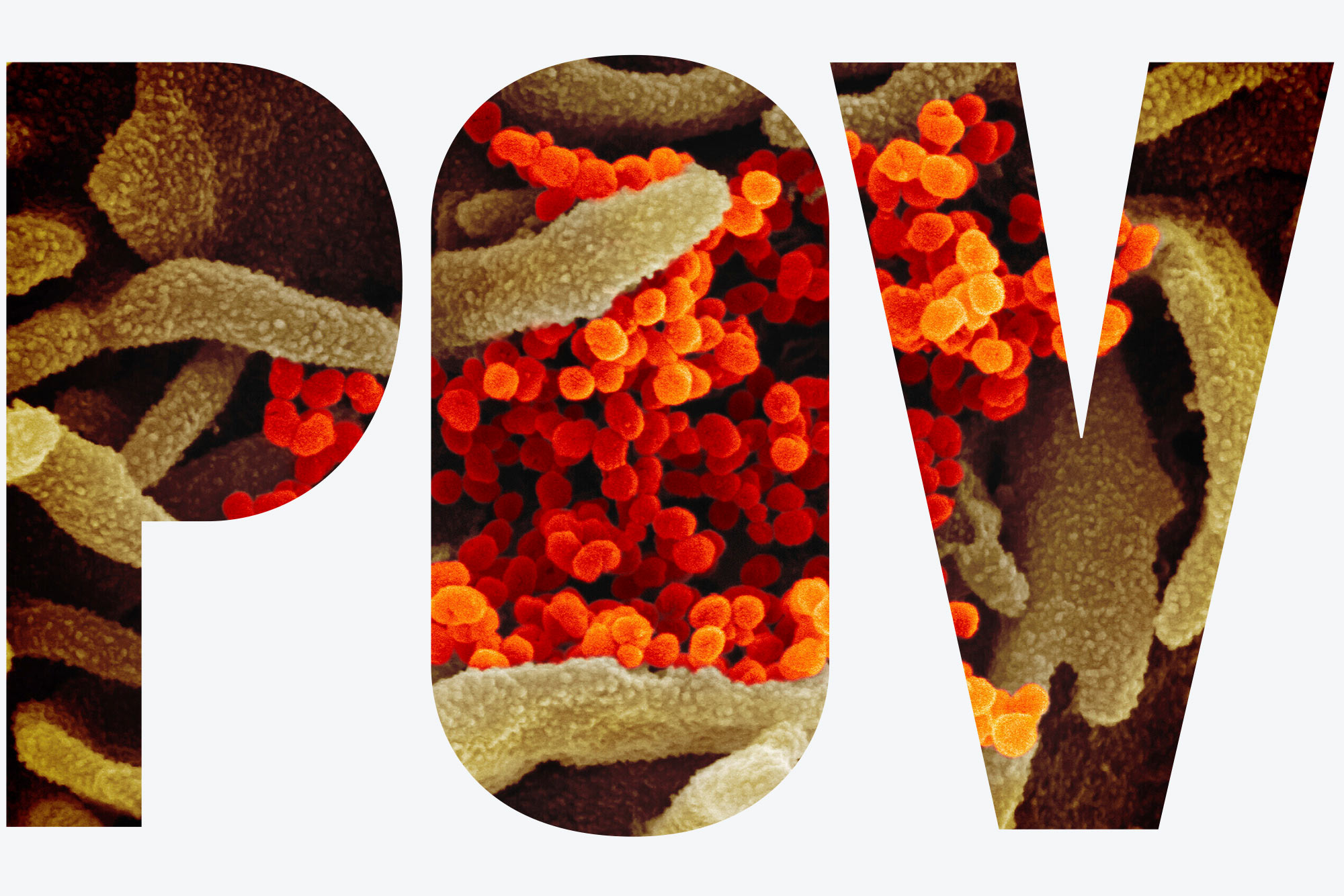 Voices & Opinion
POV: There's Another Reason to Flatten the Coronavirus Curve, and It's One You Haven't Heard Yet
Social distancing is our best shot at controlling the mutation rate and preventing more virulent strains
Social distancing limits viral transmission
Limiting transmission reduces opportunities for new mutations to arise that increase the virus' ability to cause severe disease
Emerging evidence suggests that the virus is already evolving to spread more easily
According to Johns Hopkins University, the ongoing global COVID-19 pandemic has killed over 248,000 people and infected at least another 3.3 million to date. As the virus continues to spread, Americans have heard numerous reports about the importance of social distancing as a mechanism to limit transmission. Flattening the curve will reduce the burden on the healthcare system to prevent the type of catastrophic collapse seen in countries like Italy and Spain. As an evolutionary biologist, I want to emphasize a second, equally compelling reason for social distancing: this is our best chance to control the mutation rate of the virus and prevent, or slow, the evolution of more virulent strains.
COVID-19, also known as 2019-nCoV, belongs to a group of coronaviruses that includes at least four other human viruses that cause the majority of common colds. Unlike these more benign viruses, COVID-19 can cause severe respiratory tract infections leading to oxygen deficits, organ failure, and elevated mortality in a subset of patients. Unfortunately, COVID-19 is the third coronavirus to cross species boundaries and infect humans since 2002. The first two, SARS (severe acute respiratory syndrome coronavirus) and MERS (Middle East respiratory syndrome coronavirus), had much lower transmissibility, which in combination with aggressive mitigation efforts prevented them from becoming truly pandemic. In many ways, however, the international scientific community was better prepared for COVID-19. We had the experience of SARS in 2002, and MERS in 2012, to recognize the threat of this new coronavirus when it first emerged in Wuhan, China, and this is reflected in the speed with which the new virus was identified and sequenced. The genome sequence of COVID-19 is an important tool in efforts to fight the virus, and we are now in the midst of an unprecedented global surge of research racing to develop a vaccine.
Vaccine development is a long and complex process aimed at developing antigenic targets to elicit an immune response from the host. This effort is complicated by the fact that COVID-19, like many viruses, has an error-prone RNA polymerase that is responsible for replication. Mutations during replication and viral recombination generate viral diversity. This is the principal reason that we are advised to get an annual flu shot. The flu virus is constantly evolving, and vaccine development naturally lags behind. Although there have been reports of multiple strains of COVID-19 circulating in human populations around the world, most doctors and epidemiologists have stressed that these strains are all very similar and that it is too early for concerns about increased virulence. This misses a critically important point, however, about viral evolution: viruses naturally adapt to their host immune system, and this process of adaptive evolution is largely constrained by the opportunity for new adaptive mutations to arise. Viral mutation rates, while heavily dependent on replication errors, are also directly impacted by the number of replication events that occur within and between hosts. In the case of COVID-19, limiting the number of people who get infected by social distancing equates to reducing the number of new opportunities for viral replication, and as a consequence, the possibility that a new mutation will arise that increases the pathogenicity of the virus.

How seriously should we take this? Studies have shown that the SARS virus became better at binding to cellular receptors during the 2002-2004 outbreak, increasing its infectivity. Similarly, during the Ebola virus outbreak in 2013-2016, mutations in the virus led to strains that were better adapted for human-to-human transmission. Finally, a recent study of COVID-19 patients in China found mutations associated with significant variation in cytopathic effects and up to a 270-fold difference in viral load among strains. Therefore, while there is no evidence yet that COVID-19 is adapting to its new human ecological niche, basic principles of viral biology tell us that this must be occurring.

Our best chance to swiftly and effectively develop a vaccine is to slow the viral evolution process. Maintaining strict social distancing is challenging, and comes at major sociological, psychological, and economic costs. However, maintaining safe distancing until national testing, tracing, and isolation capacity improves will also save us time, money, and more importantly, human lives, in the long run.

We are battling an invisible virus, but a clear understanding of evolution will be a critical tool in the fight.

"POV" is an opinion page that provides timely commentaries from students, faculty, and staff on a variety of issues: on-campus, local, state, national, or international. Anyone interested in submitting a piece, which should be about 700 words long, should contact John O'Rourke at orourkej@bu.edu. BU Today reserves the right to reject or edit submissions. The views expressed are solely those of the author and are not intended to represent the views of Boston University.