In Need of a Laugh? Check Out Our List of Comedy Shows and Specials to Binge-Watch
Comedy
Need a Laugh? Check Out Our List of Comedy Shows to Binge-Watch
These series and specials offer an antidote to all the serious news
It's no secret that we are living in perilous, even frightening, times. The coronavirus pandemic has spread to all corners of the globe, shutting down stores, theaters, sporting events, museums, and more. While it's important to stay abreast of the latest developments, it's also important to relax, spend time with loved ones, and laugh a little.
To help with that, we asked our BU Today interns, and one of our writers, to put together a list of TV comedy shows and specials to make you laugh and forget your worries, even if briefly. Don't have a streaming subscription? Check YouTube and Kanopy (using your BU login) for free options.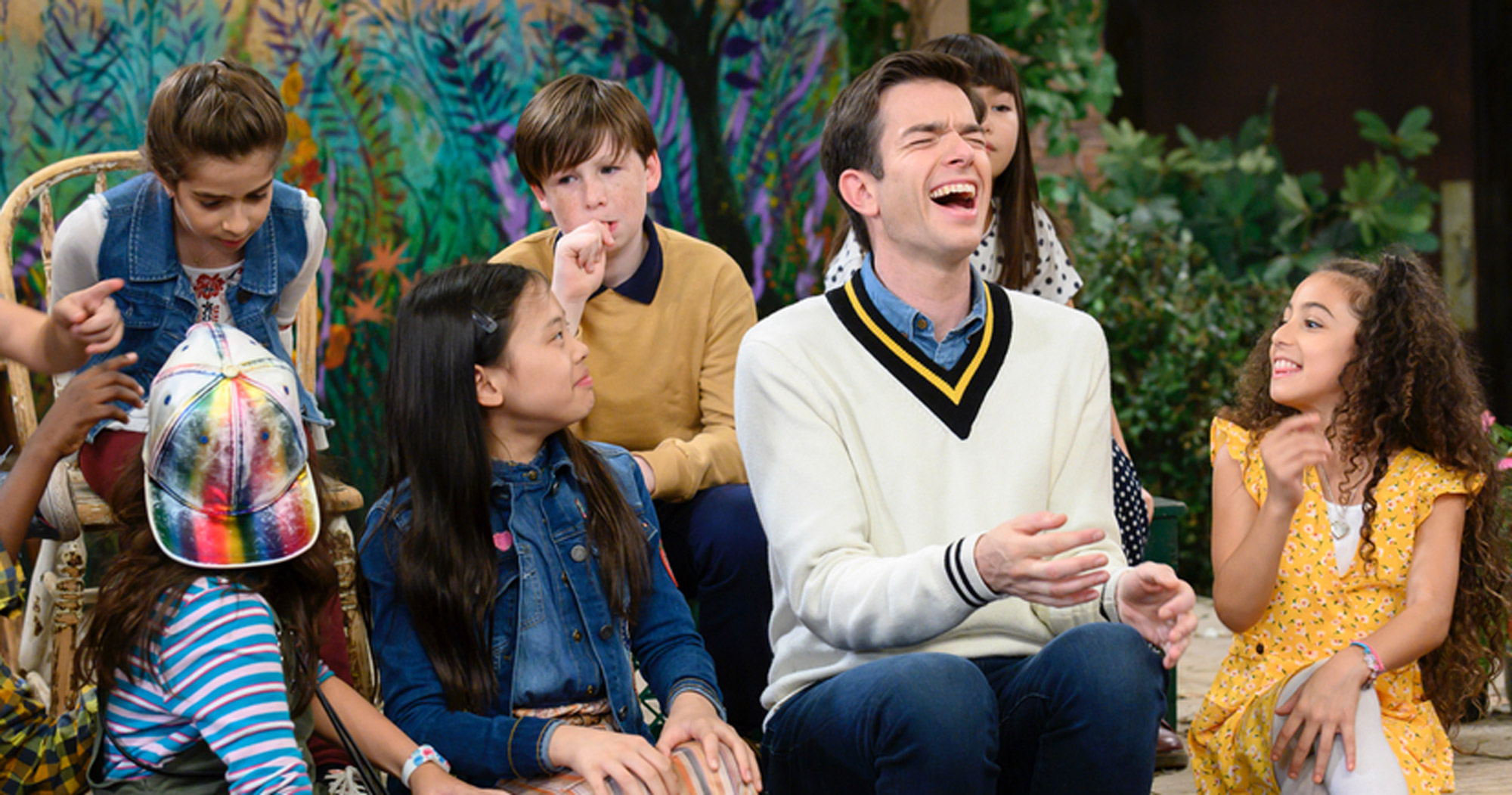 John Mulaney & the Sack Lunch Bunch

(Netflix)
If you are not yet acquainted with John Mulaney, you have some homework to do. In December 2019, the widely popular Emmy-winning comedian and former Saturday Night Live writer released this much-anticipated children's musical comedy special. With the help of 15 child actors and cameos by such famous faces as David Byrne, Jake Gyllenhaal, and Natasha Lyonne, Mulaney delivers a quirky variety show fit for the whole family. It's like Sesame Street and Mister Rogers' Neighborhood Meets SNL.—Jacob Gurvis (COM'20)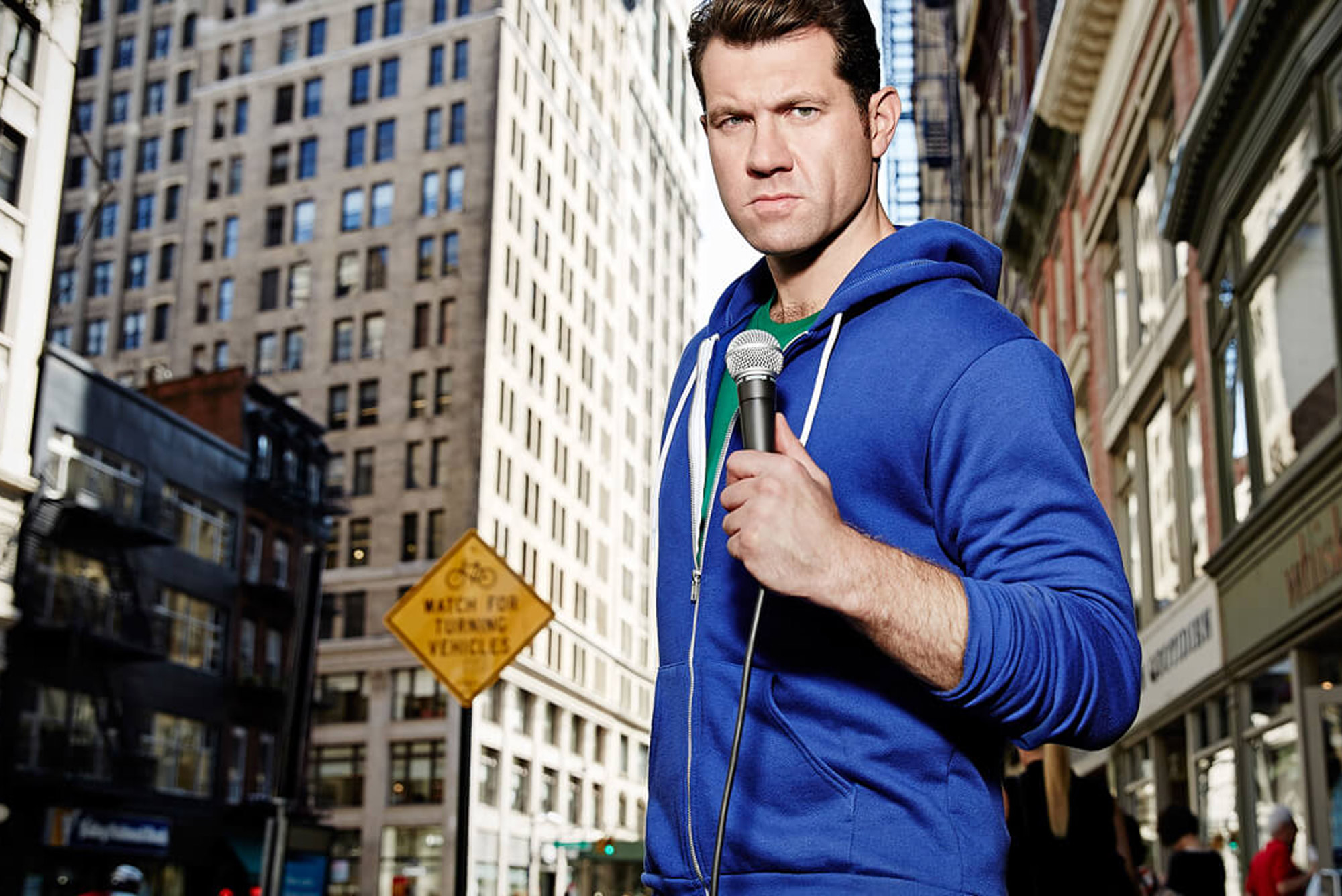 Billy on the Street with Billy Eichner
(YouTube and Netflix)
Billy Eichner's comedy trivia show is ideal for anyone looking to get away from the day's headlines. In this series, the comedian runs around the streets of New York City with other celebrities and quizzes pedestrians on pop culture. The show is made for binging—watch full episodes on Netflix or shorter clips of individual segments on YouTube.—JG
Curb Your Enthusiasm
(HBO and Amazon Prime)
Seinfeld cocreator Larry David stars as a fictional version of himself in Curb Your Enthusiasm, where his alter ego deals with all kinds of dilemmas, usually to hilarious effect. Comedians like Ted Danson and Richard Lewis make regular appearances as themselves. There are 10 seasons (the latest just debuted in January), so you'll get plenty of laughs out of this one.—Alexander Puri (COM'21)

Comedians in Cars Getting Coffee
(Netflix)
In this web series, star Jerry Seinfeld takes one of his many vintage cars (he has quite the collection) for a spin, stopping to pick up another famous comedian. They then stop by a local café, where they gab over a cup of coffee. The conversations are funny and insightful, offering a fascinating peek into the lives and careers of many well-known celebrities, including a United States president.—AP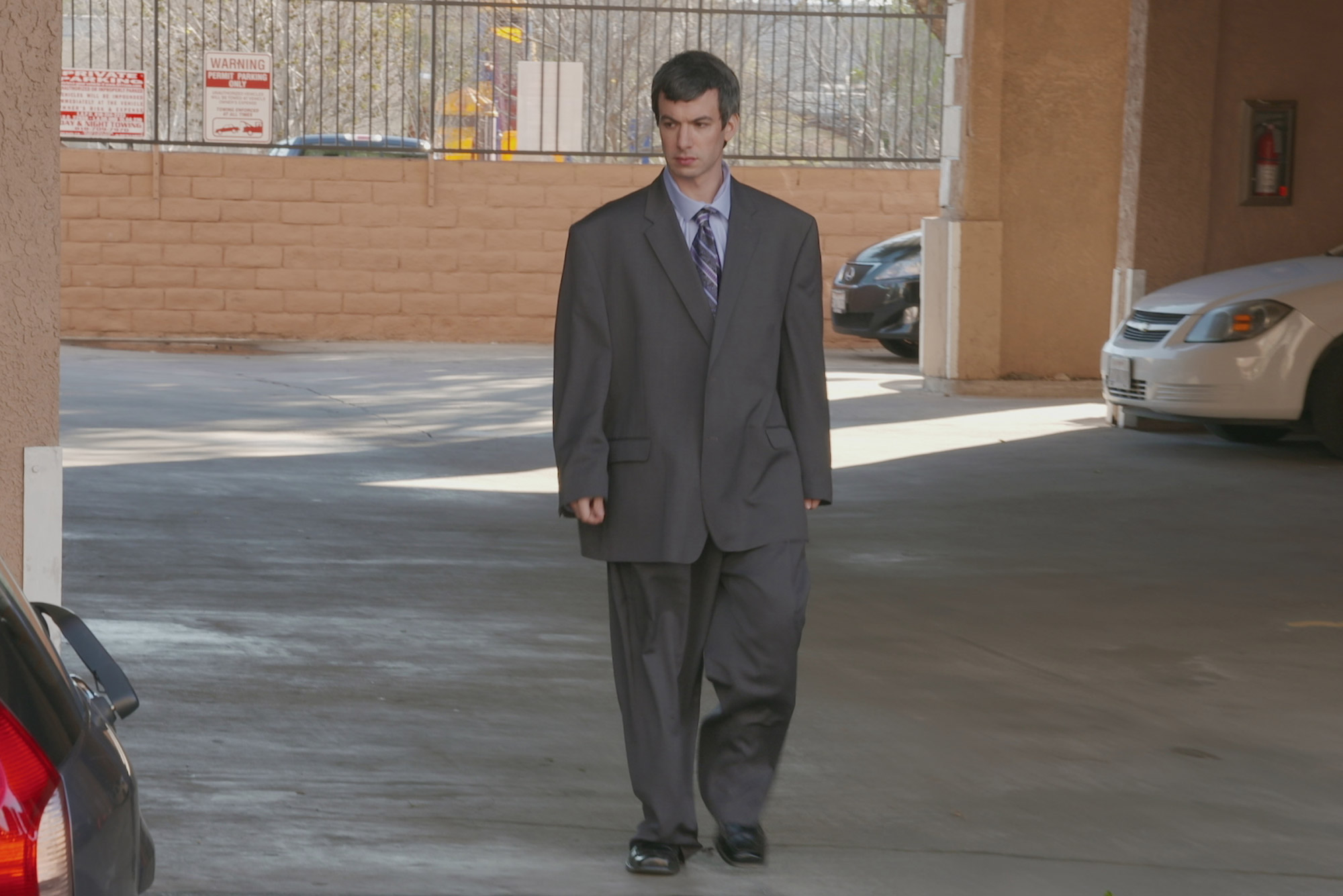 Writer, director, and comedian Nathan Fielder's deadpan delivery and business savvy (he really does have a business degree) make for a hilarious combination on Nathan for You. The premise is simple: Fielder offers his help to struggling small businesses hoping to improve their fortunes, but in each episode, he comes up with an out-of-the-box plan (like promising free pizza for delivery that takes more than eight minutes, but the pizza delivered to those customers is the size of a dime). Fielder's unflinching awkwardness is a sight to behold, and he develops friendships with people from all walks of life while handing out ridiculous advice. There are four seasons to watch, so it will keep you entertained for a while.—Rusty Gorelick (COM'22)
I Think You Should Leave with Tim Robinson
(Netflix)
Former Saturday Night Live writer Tim Robinson landed his own Netflix show, and it does not disappoint. In fact, it might be the best original comedy Netflix has produced—if you like outlandish sketch comedy. Robinson wrote and acted in the six-episode series, each lasting about 17 minutes, and each having a handful of sketches, ranging from oddly specific legal "ads" to an obnoxious charades player. This is one show that will keep you laughing.—RG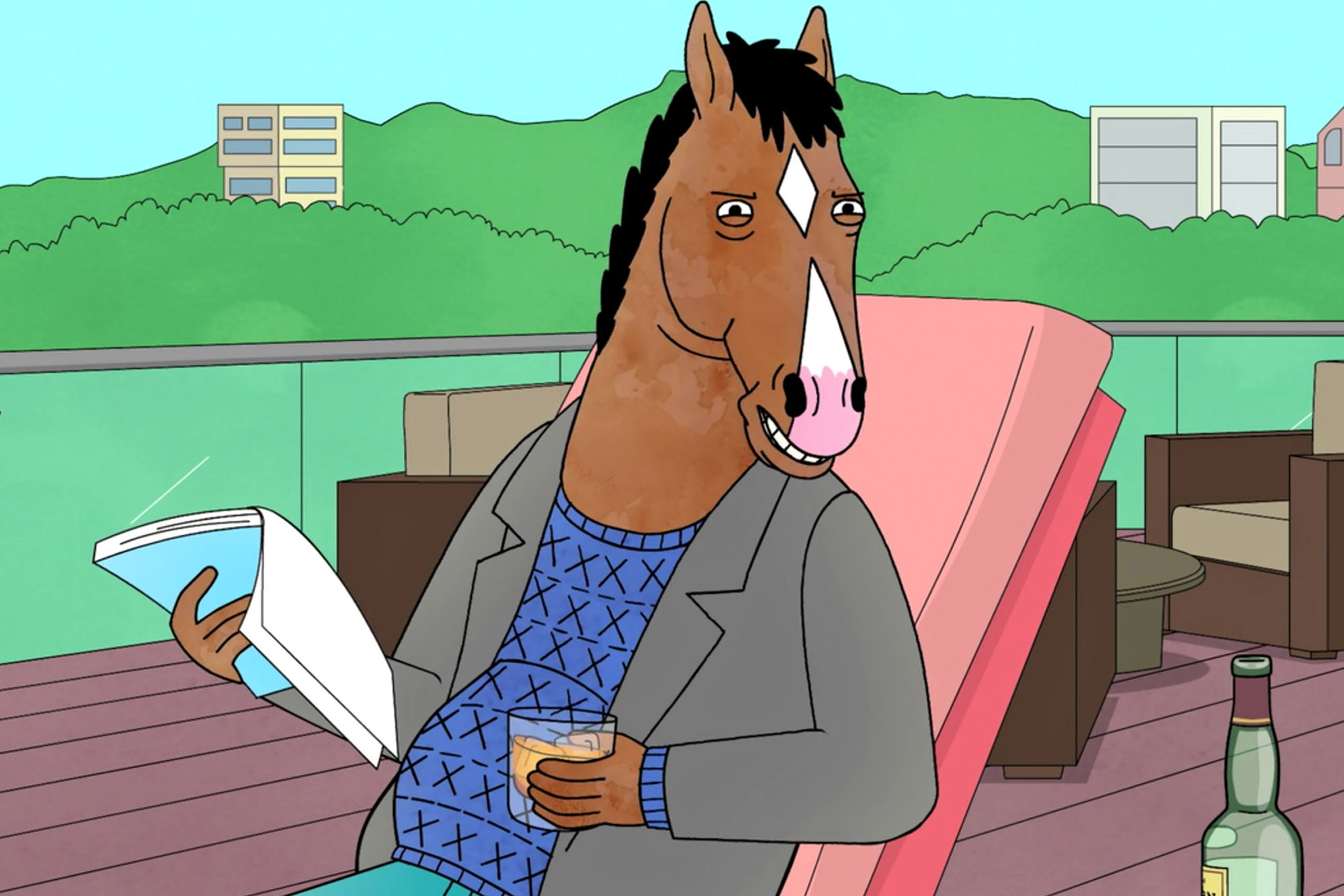 At first glance it might be hard to figure out what this animated show is really going for. While it has talking animals, it is definitely not for kids, but equating it with other adult animated series doesn't begin to give it the credit it deserves. A dark comedy about a washed-up '90s sitcom star (who happens to be a horse), the show tackles serious questions about life, relationships, and personal growth while sprinkling in a healthy dose of sardonic humor and animal gags. It wrapped up its sixth and final season in January, so take the time to become enamored of this unique take on Hollywood.—Nathan Lederman (COM'22)
Bill Burr: Paper Tiger
(Netflix)
Let's face it. People can kind of suck. If you need to tap into all of your societal frustrations, Bill Burr's latest stand-up comedy special is for you. Burr pulls no punches as he pokes fun at political correctness, cultural appropriation, and his own explosive temper. Be warned, this special, recorded last year at London's Royal Albert Hall, is not for the faint of heart. Raunchy, provocative, and relentlessly unapologetic—those who are offended easily should probably give it a pass.—NL
Arrested Development
(Netflix, Hulu, YouTube)
This Emmy-winning TV sitcom is just right for anyone looking for a laugh. The show is not only hilarious, but is both crude and wholesome and heartfelt. It's centered around Michael Bluth (Jason Batemen), who comes back to Orange County, Calif., after his father commits a crime and goes to prison. Michael is dedicated to filling his father's role as patriarch and keeping his utterly bizarre and disjointed family together. You'll fall in love with the show's hilarious characters and uplifting themes.—Chloe Jepsen (CAS'22)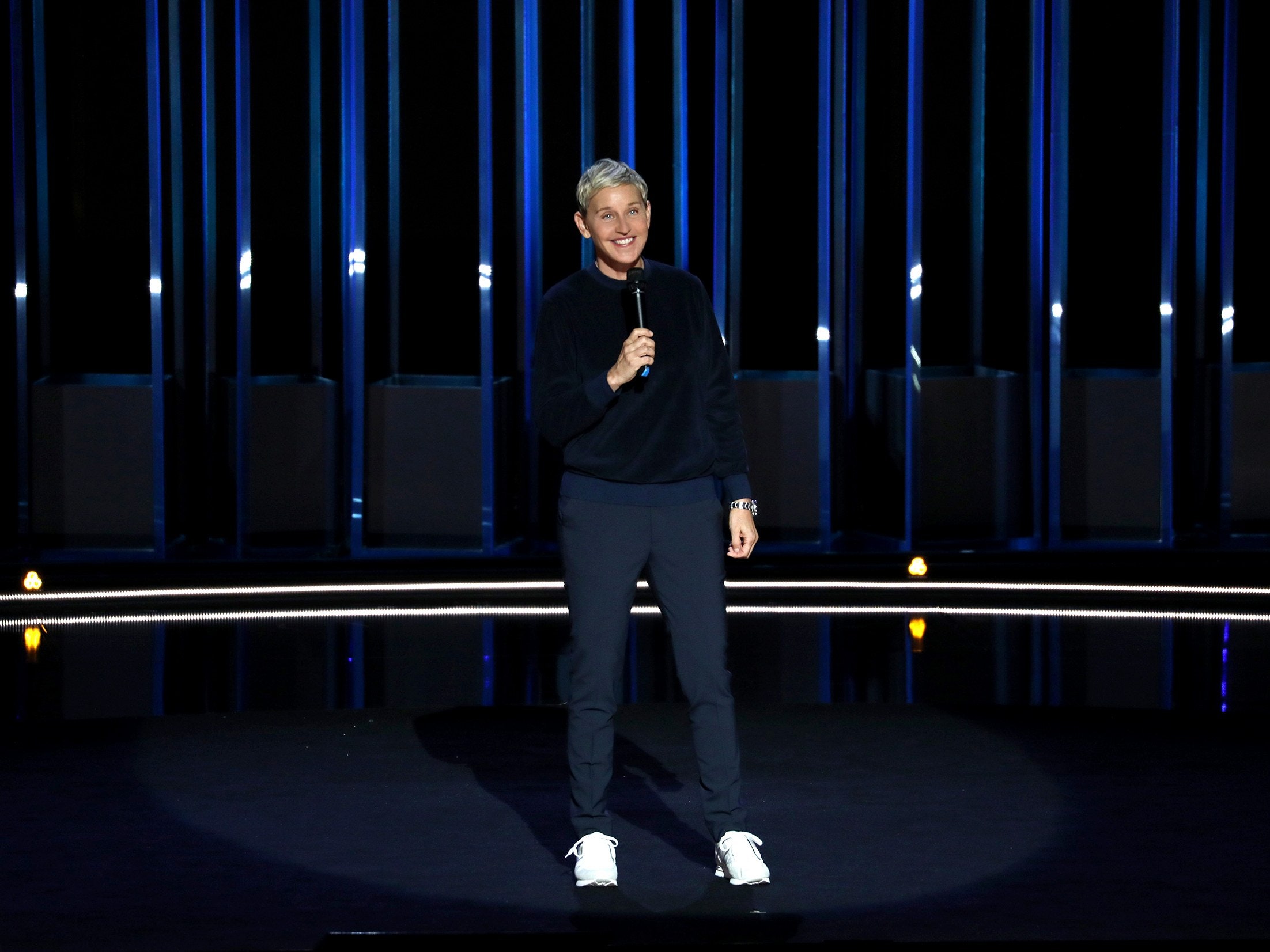 Ellen Degeneres: Relatable
(Netflix)
If anyone can cheer you up in these dark times, it's beloved Emmy-winning comedian Ellen Degeneres. In this comedy special, Degeneres takes a step back from her eponymous talk show and returns to her roots as a stand-up comic. Watching Relatable, her first stand-up special in 15 years, you understand how she became so famous. She mines important moments in her own life for comedic material, including her struggles growing up as a closeted gay woman, the poverty of her young adulthood, and what it's like to be rich and famous now. It's a must-see.—CJ


Kim's Convenience
(Netflix)
With three seasons completed and a fourth on the way, Kim's Convenience is a solid choice for anyone looking for a comedy series to invest in. This lighthearted show features a Korean-Canadian family navigating life in Toronto. They own a local convenience store, where they interact with a host of quirky customers and neighbors, as well as the complications in their own home. The show touches on issues like race and stereotypes, which are treated with a satirical poise, and it highlights relatable struggles in family relationships with humor and wit. Whether you watch an episode or a season, this show is guaranteed to make you laugh.—Lauren Richards (COM'22)
Four Weddings and a Funeral
(Hulu)
This Hulu series is based on the 1994 film of the same title starring Hugh Grant, with a more diverse cast and a modern twist. The series is 10 episodes long, and each contains wild plot twists, relationship reveals, witty characters, and a plethora of very funny moments. Like the original film, the series traces the lives of a group of close friends who met in college as they navigate their early 30s, their love lives, friendships, and careers in London and New York.—LR
If you're a fan of the distinctly Canadian brand of humor of Eugene Levy and Catherine O'Hara (Best in Show, Waiting for Guffman), be sure to check out Schitt's Creek, featuring the latest pairing of the two comedians. In the show, created by Levy and his son, Dan, members of a wealthy family lose everything and are forced to move to a small rural town and get actual jobs. They first stick their noses up at the people who live there, but eventually form close friendships with them. Dan Levy says he got the idea for the show after thinking about what would happen if one of the wealthy families featured on reality TV (think the Kardashians) lost all their money and had to live like the rest of us.—Amy Laskowski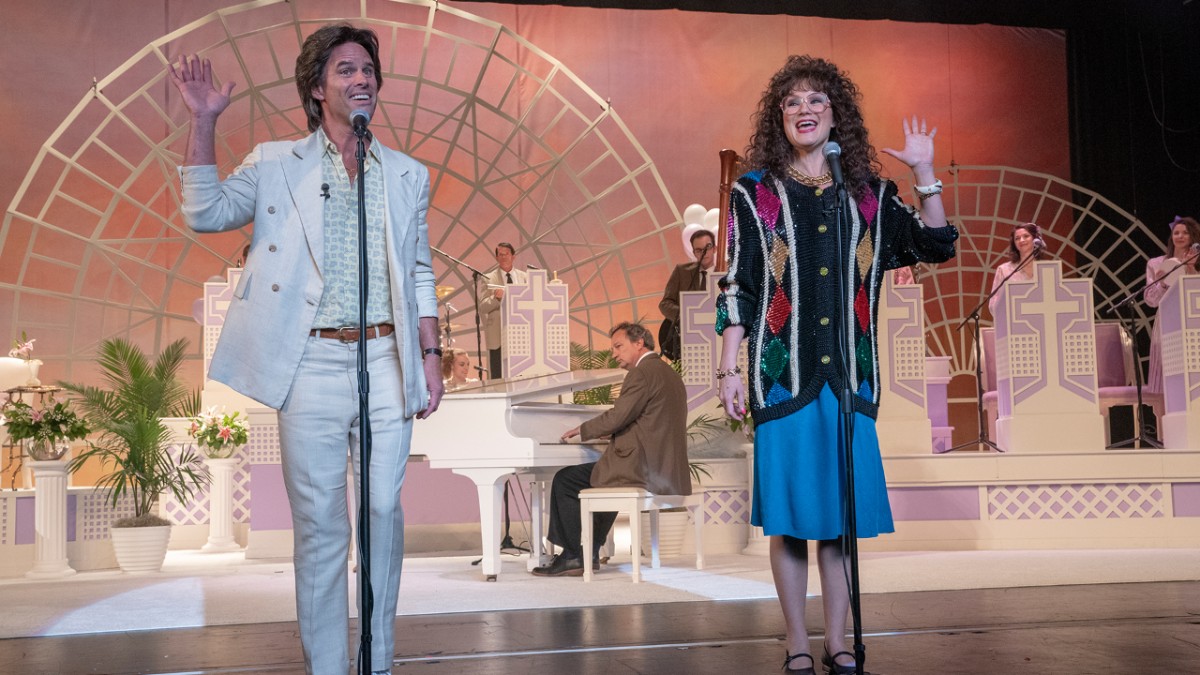 Danny McBride's follow-up to Eastbound and Down and Vice Principals, Righteous Gemstones is a comedy about a highly corrupt family that runs a megachurch. The plot revolves around the church's patriarch, played by John Goodman, who runs his corporation with his sons (McBride and Adam Devine) and daughter (Edi Patterson). In the first episode, they lead a mass baptism in a wave pool in China, complete with techno music and lights and near drownings, as everyone yells in horror. It's a bizarre, goofy, and at times decidedly sweet show.—AL

Did we leave off your favorite series or comedian? Add your own suggestions in the Comment section below.