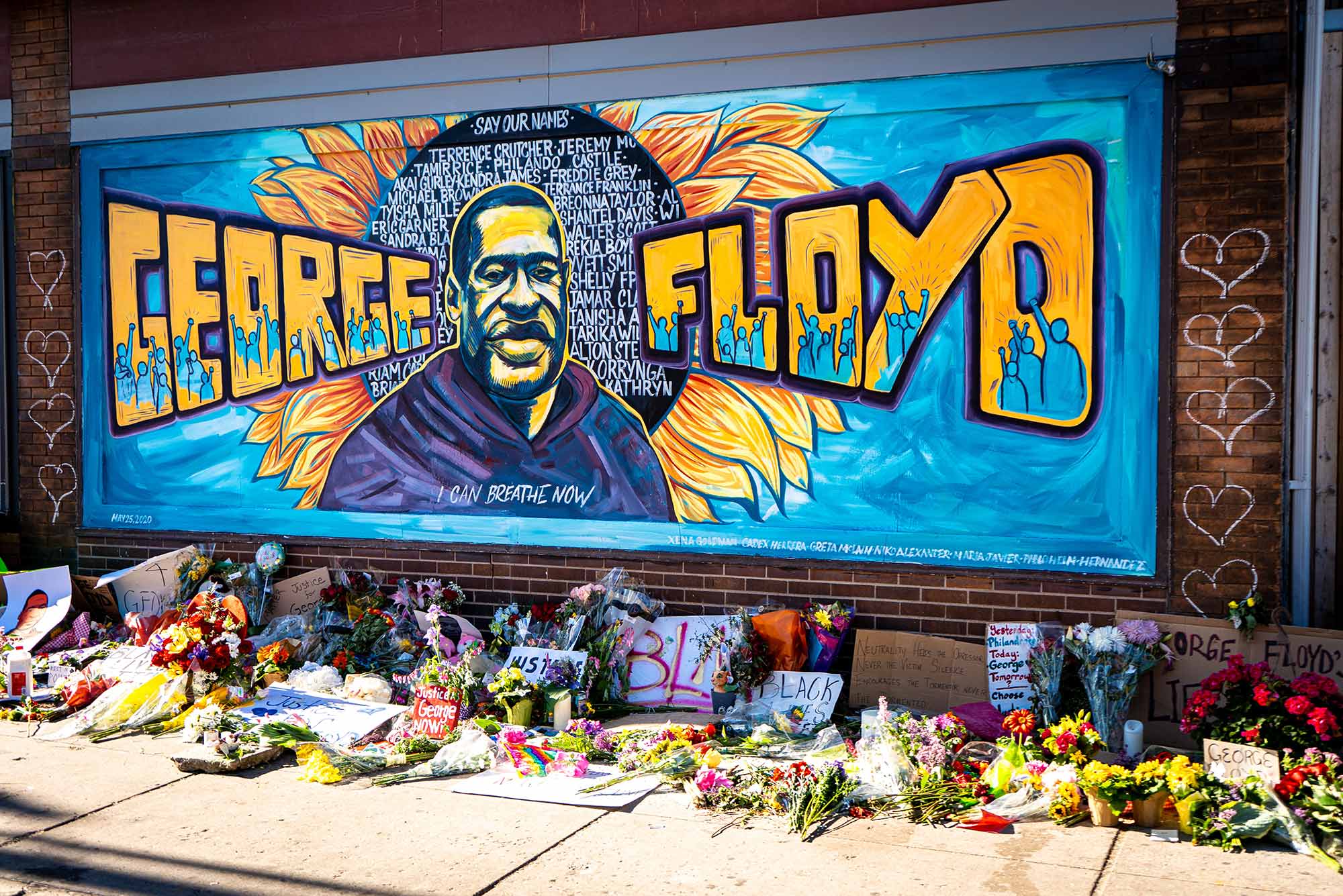 Reflections
The Fire This Time
Angela Onwuachi-Willig, dean of the BU School of Law, pens a letter to her students on recent police killings of Black people and resulting protests
Days after a white Minneapolis police officer killed George Floyd, a Black man, by holding his knee on Floyd's neck as he lay on the ground, handcuffed and pleading for his life, an anguished Angela Onwuachi-Willig, dean of BU's School of Law, wrote a stunningly personal letter to her students.
She opened by citing James Baldwin's letter to his 14-year-old nephew, from his 1963 book The Fire Next Time, telling him how racism slowly crushed the young man's father, Baldwin's brother. "I know what the world has done to my brother and how narrowly he has survived it," Onwuachi quotes from Baldwin's letter.
"As a black woman and dean of a law school—the first dean of color at Boston University School of Law—I struggled with what message I could send to my students," she writes in her letter. "I even wondered if I could send a message about the deaths of Breonna Taylor, Ahmaud Arbery, George Floyd, and Tony McDade, imagining the backlash when certain words come out of my black mouth…Perhaps surprising to some of you, racism regularly disempowers the seemingly powerful dean."
Posted on the law school's website on June 1, the letter has reverberated widely, drawing praise and gratitude from LAW faculty and students, and across the country—and media attention from ABC/Australia and Slate.
Read "The Fire This Time" on The Record