Keeping Community Spirit Alive on Kilachand Hall's (Empty) Fourth Floor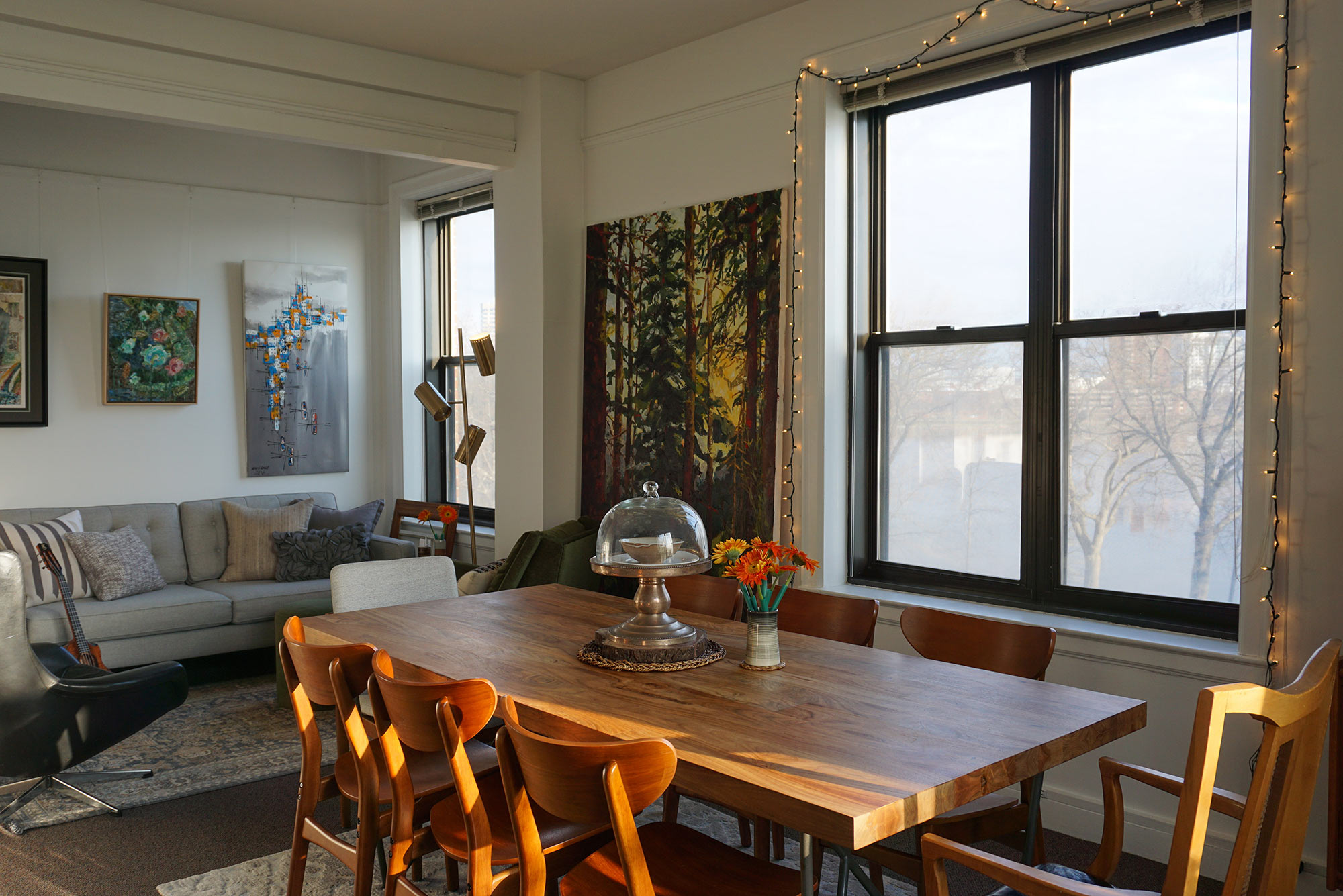 Student Life
Keeping Community Spirit Alive on Kilachand Hall's (Empty) Fourth Floor
Faculty-in-residence Kinh Vu hosts virtual open hours and students flock from around the globe for the chance to stay connected
Back in the days before COVID-19, Boston University faculty member Kinh Vu would throw open the door of his fourth-floor apartment in Kilachand Hall on Thursday nights and invite students on his floor inside.
As a faculty-in-residence, Vu, a College of Fine Arts assistant professor of music, has no academic agenda. "Open hours" is a time for students to visit, relax, and connect, to plop into an armchair, or devour a bowl of popcorn and hang out in socks. As many as a dozen students might drop in at a time. 
"It was like a small party," says Ryan Paris (CGS'20), a regular.
Kilachand Hall is nearly empty today, hollowed out by the threat of the coronavirus. Yet Vu's open-hours sessions continue on Zoom, giving students a way to keep up their friendships and the simple pleasure of just hanging out. For a few minutes or hours, they can feel like they're back on the fourth floor, debating the merits of the Moby-Dick musical or discussing how to roast a vegetable.

Zoom can never fully recapture the vibe in Vu's apartment, with its soft lighting and food aromas. But everyone wants to try. Students are clinging to the one-of-a-kind kinship that college inspires and that only occurs living away from home in a dorm filled with peers. It's an attempt to re-create what Yale student Marina Keegan, who wrote poetically about college life before her sudden death in 2014, called "the opposite of loneliness."

"It was the most magical thing," says Michaela O'Gara-Pratt (CAS'23) of the in-person gathering. She had been on campus just 49 days when the campus was shuttered by COVID-19, and now she spends her days in her childhood bedroom in suburban Massachusetts.

"There's something special about everyone being in the room together," says fourth floor resident assistant Aidan Chaffin (COM'21), now in upstate New York. "It's a special vibe. We've lost it a little bit, but the best we can do is try to maintain that sense of community."

If students are appreciating the bonds of college life more than ever, so, too, is Vu. He still lives on the fourth floor of Kilachand Hall—which is mostly uninhabited, quiet, and more than a little mysterious. (According to BU lore, the fourth floor is haunted by Nobel Prize–winning playwright Eugene O'Neill, who lived, and died, there in the 1950s.) Today the fourth floor is home to about 60 students.
For Vu, the Zoom meetups help fill the void. "My whole neighborhood was evacuated, and that's difficult," he says. "This is a way for me to communicate with my world."
The online open hours are fun—and bittersweet. On a recent evening, more than a dozen residents come and go in the virtual space, some wearing headsets, others in bathrobes. They're tuning in from bedrooms in New Jersey, Michigan, and California. One student has roasted broccoli, encouraged by Vu, just for the occasion. 
"I'm just so lonely and bored," says Paris, eating ravioli from his childhood bedroom in New Jersey. "I miss people."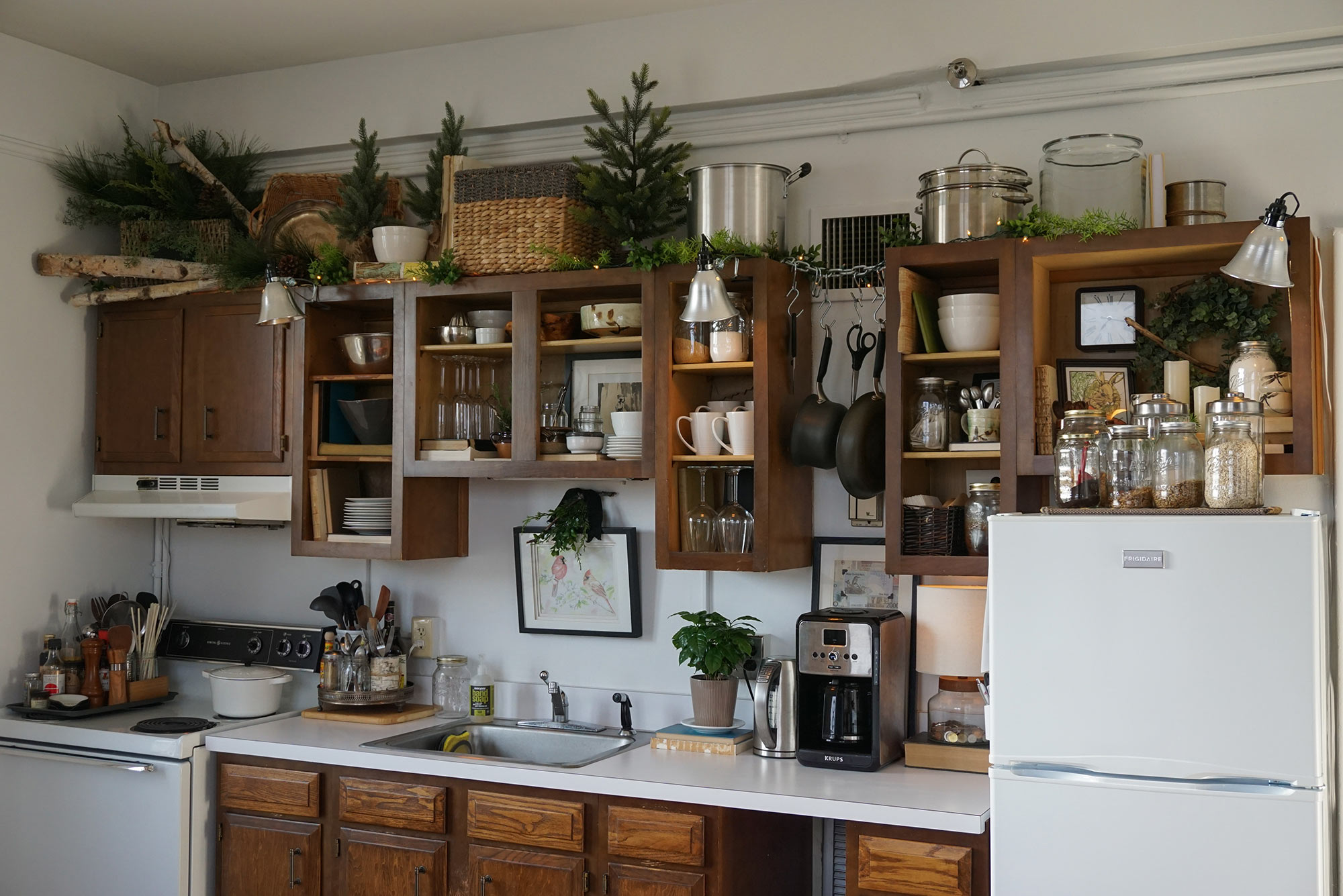 ---

This is a way for me to communicate with my world.

---
Claire Sundman (CAS) cheerily introduces her dad and her sister, Amelia, who plans to attend BU in the fall. Sundman says she's eaten nearly a dozen clementines—just like she would in Vu's apartment. Her father notes that she's also a messy popcorn eater. Vu smiles and agrees.
A ding alerts participants that Emma Perme (CAS'22) has entered the screen.
"College is hard to do from home," Perme observes.
O'Gara-Pratt agrees: "It's hard finding positive motivation."
Vu gently guides the conversation, a string of white lights that decorate his kitchen glowing in the background.
"We know this is going to be tough, leaving campus, leaving friends," Vu says. "Returning to a fiefdom."
The conversation twists and turns. Sundman introduces her epileptic dog, Peanut, who appears on camera, tongue absently hanging out. The group hoots with laughter and coos with affection.
It's that sense of community, of intimacy, that O'Gara-Pratt later says she misses most. She's also part of Kilachand Hall's Writers Corridor, a weekly group for writers also hosted by Vu (and moved to Zoom).
"They're the only community I really know at BU," she says.
Paris, a science major, says the meetings have helped him meet people and broaden his social circle internationally. He met a transgender person for the first time in the group, and the connection has deepened into a friendship.

"Being in college, it's really easy to put your head down, do your work, and hang out with the small group of friends you have," he says.
On Zoom, Vu may pull out a ukulele, offering an impromptu serenade, but mostly it's about conversation. One participant says it's like being with a friend or older brother who can cook.

Vu says Zoom is two-dimensional, and he misses the students' "humanness"—the way three or more students attempt to "puppy-pile onto one chair, because that's what you do when you're in college, drop popcorn all over the rug like a preschooler, or show up right when the monkey bread is about to come out of the oven, then proceed to eat half the loaf."

In that spirit, he does his best to evoke the open hours' essence with his jokes, his banter, and his steady presence. Vu even emails residents his recipes so they can make them wherever they are, including his much-loved monkey bread. (Recipe below.)
Friendship, after all, requires care and feeding.