Ibram X. Kendi Named to Time100 List of Most Influential People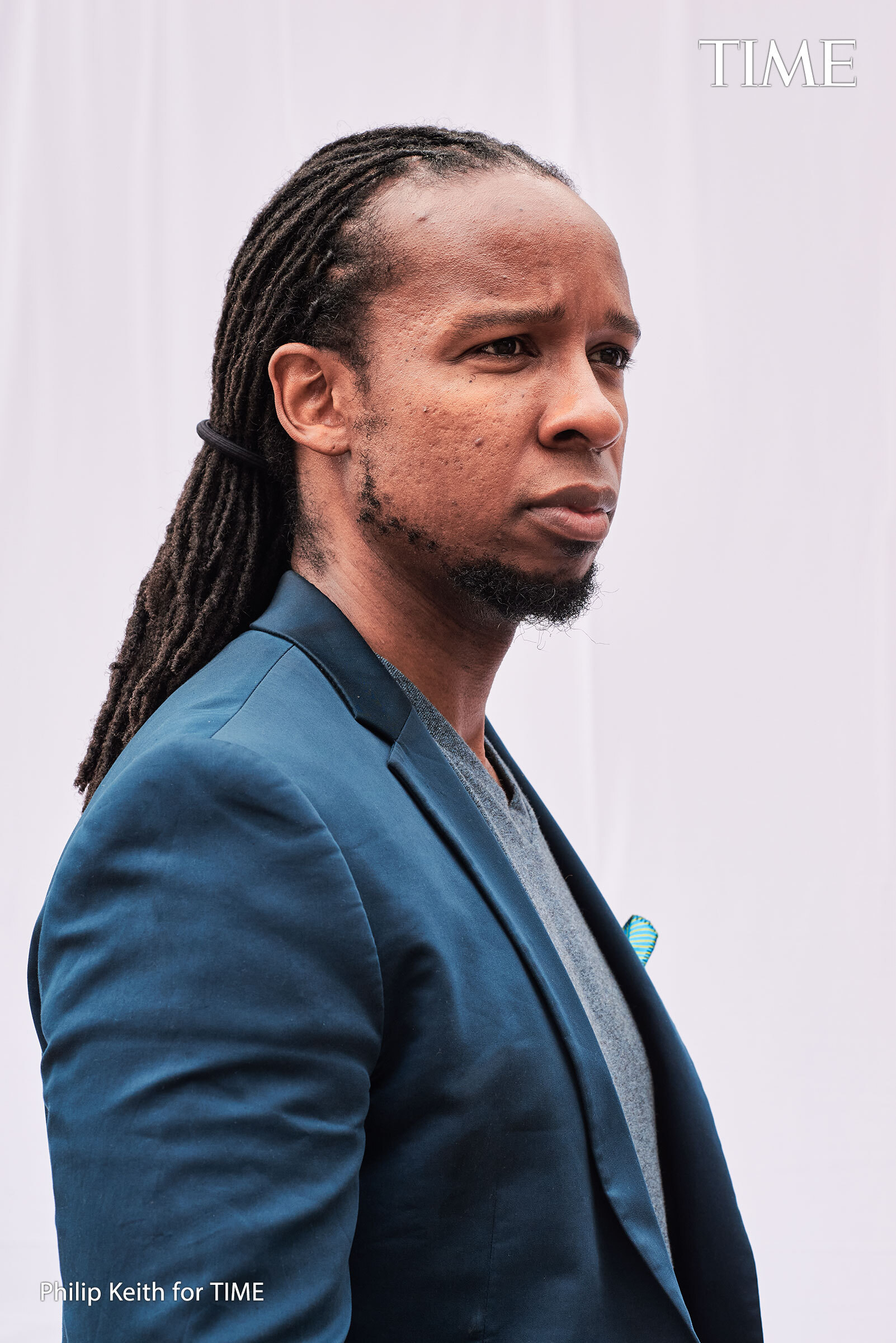 Accolades
Ibram X. Kendi Named to Time100 List of Most Influential People
"I'm focused on using any influence I may have to challenge racism"
Ibram X. Kendi, the founding director of BU's Center for Antiracist Research and one of America's leading voices in the growing movement to dismantle systemic racism, has been named to Time magazine's annual list of the 100 most influential people in the world.
The 2020 Time100 list, released Tuesday night, is now in its 17th year and recognizes the achievements, innovation, breakthroughs, and impact of artists, athletes, scientists, scholars, journalists, entrepreneurs, corporate titans, global leaders, and politicians. Others on the 2020 list include President Trump, former vice president and 2020 Democratic presidential nominee Joe Biden, Biden's vice presidential nominee Senator Kamala Harris, actor Michael B. Jordan, Anthony Fauci (Hon.'18), the nation's top infectious disease expert, singer Selena Gomez, and scholar and longtime civil rights activist Angela Davis, whose work Kendi has written about extensively.
"I'm beyond honored," says Kendi, BU's Andrew W. Mellon Professor in the Humanities and a College of Arts & Sciences professor of history. "Being selected to the Time100 list is one of the highlights of my career. But at the end of the day, none of this is about me. I'm focused on using any influence I may have to challenge racism, to eliminate racial inequity and injustice, to build an antiracist world. This is the calling of my life, and it is certainly the calling of 2020."
In writing about Kendi for Time, the Rev. Al Sharpton, host of PoliticsNation with Al Sharpton on MSNBC, says: "Kendi doesn't simply engage in the 'paralysis of analysis,' as Martin Luther King, Jr., once observed. He provides concrete and actionable steps and recommendations that we can all take to wipe out the vestiges of racism and bigotry and strive to be—to use the term Kendi popularized in 2019­—antiracist."
For the 38-year-old Kendi, a well-known historian of racism and the author of five books, including the New York Times best sellers How To Be an Antiracist (2019) and Stamped from the Beginning: The Definitive History of Racist Ideas in America (2016), the Time list is the latest in a cascade of honors. In 2016, he won the National Book Award for Nonfiction for Stamped (at 34, he was the youngest author ever to win that prize). In 2019, the same year he won a Guggenheim Fellowship, The Root 100 listed Kendi as the 15th most influential African American between the ages of 25 and 45—he was sandwiched between sports icons Lebron James and Serena Williams—and the most influential college professor. The Root announced its 2020 list on Monday, moving Kendi up to seventh most influential, calling him "a founding father of antiracist research" who is "helping to deconstruct and dismantle the American racial time bomb" (journalist Nikole Hannah Jones is number one on the list).
After revealing its 2020 list, with the finalists chosen by Time editors and writers, the publication will host a three-part series of Time100 Talks, from September 23 to 25, on Time.com and across its social media platforms. Time announced the winners on a broadcast special on ABC.
Feminist scholar of race and ethnicity Saida Grundy, a CAS assistant professor of sociology and of African American studies, says the Time list underscores Kendi's role as a scholar who bridges the gap between academia and the public, with his research helping to drive the move toward antiracism.
"He's fitting for the list because perhaps white elites will then take note of the other Black scholars he promotes," Grundy says. "He does not see himself as sitting alone on a hill. He sees himself as belonging to a wide canon and a long tradition.
"He is absolutely one of the world's most influential people this year, but this can't be a year or a trend. What he's talking about is undoing years past, not just congratulating ourselves for what we have finally acknowledged."