FYSOP Goes Virtual This Year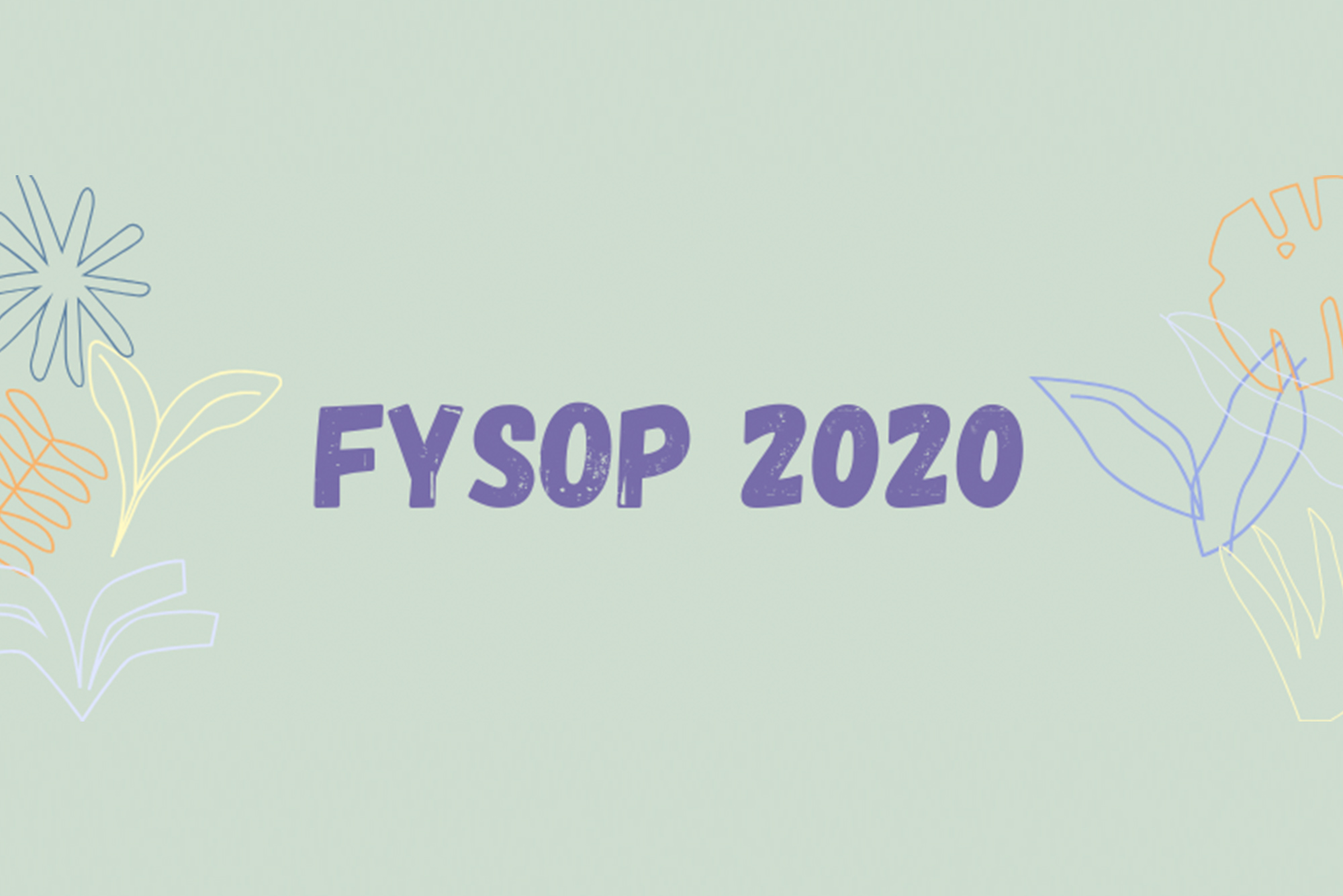 Student Life
FYSOP Goes Virtual This Year
Annual volunteer service week for first-year students begins today
BU's First-Year Student Outreach Project (FYSOP) is an institution on campus, with students consistently rating it as one of their top undergrad experiences. In previous years, volunteers spread out across the Boston area, going into local neighborhoods and working with nonprofits such as schools, nursing homes, and food pantries. The COVID-19 pandemic has made that kind of physical outreach impossible this year, but FYSOP's program managers adapted quickly.
For its 31st season, the weeklong community service program is going virtual. Kicking off today, 250 freshmen and transfer students will work on community service projects at nonprofits and community organizations throughout the Boston area—just not in person and side by side with one another. But they will have an opportunity to learn more about the city and its diverse communities as well as bond with new friends and mentors.
The theme of this year's project is "foundations." Program coordinators say they hope the 2020 FYSOP curriculum will help first-year students build a strong foundation before they start classes. "FYSOP is a unique opportunity to engage with Boston in a modern type of way," says Claire Gonzalez (CAS'20), one of FYSOP's program managers. "It prepares students and at the same time gives them new ideas on how to become an active citizen virtually."
Another big reason for joining FYSOP is the social aspect and the mentorship it fosters, says Gabby Florio (CAS'20), also a FYSOP program manager. "Students will have the space to find real friends that they can hang out with when it's safe on campus and upperclassmen mentors that can answer any question they have about BU."
This year's students will be grouped into teams using seven broad social justice topics: community initiatives, education, food justice, human rights, public health, sustainability, and youth and family advocacy. Through this prism, FYSOP-ers will explore Boston's history and geography, foundations of community engagement, how to forge mutually beneficial relationships with communities, and critical reflection techniques. This format differs from recent FYSOP iterations, where students were organized into neighborhood groups. 
"This year we're talking about the ways all social justice issues are connected, and how you can't have one without the other," Florio says. Examples of the community service projects include making activity books for children in the community and "visiting" a Boston-area senior home to Zoom with the residents, playing games and getting to know them. 
The program kicks off tonight with a small virtual group meet and greet and opening ceremony. On Tuesday, volunteers will participate in educational and community-building programs all day, followed by social events via Zoom in the evening. The rest of the week, volunteers will visit a different community partner each day, with reflection programs at night.
Although the number of FYSOP participants has dropped this year (down from about 700 students last year), program leaders say that smaller groups mean they can focus more on mentorship. Among other positive changes in this year's online-only programming is the fact that international students can participate from home (special consideration was given to scheduling some volunteer events during evening hours so those in other time zones could join). And the cost for FYSOP decreased significantly, to just $10. 
"The essential parts of FYSOP are very much present, like the heart, the soul, and the hard work," says Julia Wales (CAS'20), another program manager. "We've been putting our best efforts into trying to preserve FYSOP traditions, but to do things in a new way and think of new ideas. You're still volunteering, making new friends, meeting mentors. And hopefully, having fun."