COM Student Stations to Deliver Programming throughout the Summer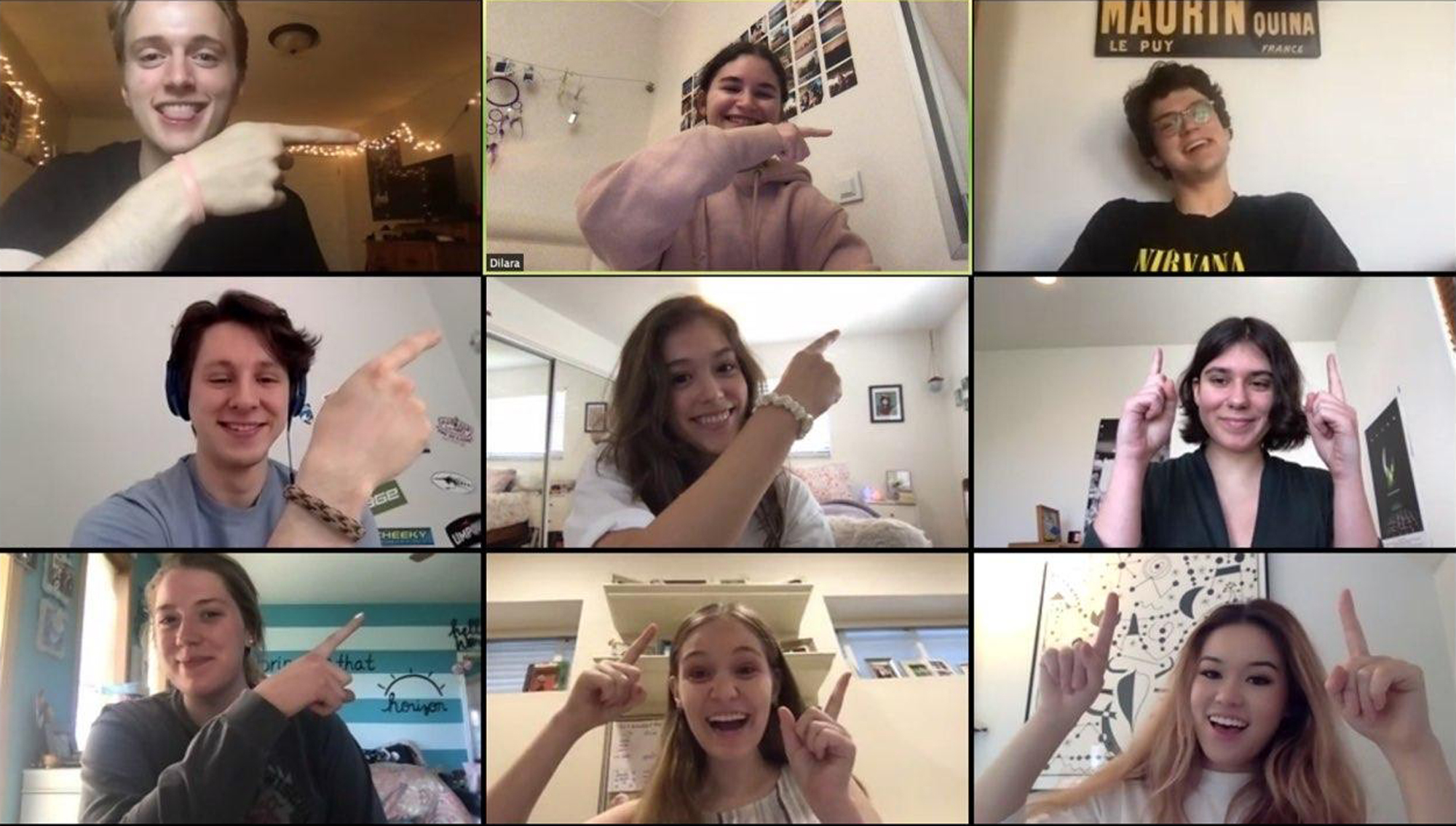 Student Life
COM Students Hard at Work on New Content for WTBU and BUTV10
Staff are producing news, sitcoms, and more for the two stations from home this summer
When Griffin Buch was putting together a list of contributors for an episode of WTBU News last month, he was stunned. The collaborative effort among 12 students, each responsible for their own small piece, was then edited together into the final show.

"I was just looking at it and I thought, wow, we got all these people working on a newscast from home," says Buch (COM'21), WTBU news director. "And it all came together for the most part, just like it would in Boston when we're all sitting in a room together."

WTBU News is just one of the many College of Communication programs that have resumed airing on the student-run radio and television stations. WTBU and BUTV10 plan to release content later this month and throughout the summer despite the COVID-19 pandemic forcing students to return home and depriving them of access to their College of Communication studios.
"Although this is certainly not how I envisioned my time at BUTV10 ending, I'm glad we will end this year doing what we have always done at BUTV10, which is the best reporting we can with the resources we have and the people who make us better every day," says BUTV10 producer Nick McCool (COM'20). "When the world is at its worst and we are facing something that isn't imaginable, literally, the journalists at COM decided, 'This is the call, this is what we're supposed to be doing.' And while the circumstances are regrettable, we still need to do our job, because in a few years, it is going to be our job."
Among the BUTV10 programs delivering new content are the special Pandemic Perspective, sports shows Terrier Nation and Offsides, and the student soap opera Bay State, says Malaika Moyer (COM'21), BUTV10 general manager. The COM station is also working on From a Distance: The BUTV10 Variety Hour, an end-of-semester special featuring footage of music, dance, and comedy around campus produced before spring break and over Zoom to showcase the talent of BU's students to incoming freshmen. Variety Hour will air May 21. All shows are available here. 

"One thing that I'm really proud of is that we showed the perseverance and the dedication to continue making content," Moyer says. "One of the life lessons you need to know as a creator is how to create in times that are not suitable to you. We've shown that we can create content even in the most difficult of times."

BUTV10 will broadcast two episodes of the special Pandemic Perspective, on Thursday, May 14, and Friday, May 15. According to McCool, the first will focus on the economic and personal impact of the pandemic on college students, while the second will look at the issue from national and international perspectives.

He describes the special Pandemic Perspective as a collaboration between Government Center and On That Point. McCool and Haley Chi-Sing (COM'22), producers of On That Point, and Government Center producers Elias Miller (COM'21) and Mia Cathell (COM'21) wanted to produce a show specifically focused on COVID-19.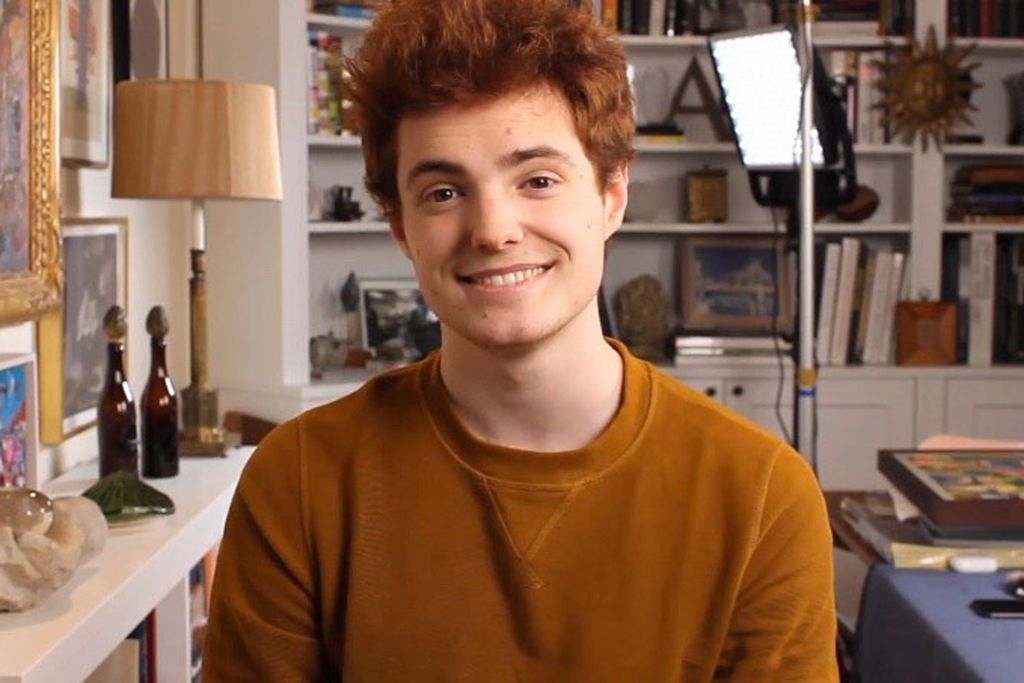 "We wanted to capture as broad a swath of this as we can in two episodes," says McCool. "The idea is to get as many different angles on the same thing as we can and let the audience decide on it."
BUTV10 faculty advisor Christophor Cavalieri (COM'81), a COM assistant professor of television, also admires the commitment from the team of producers, writers, and crew. "I was impressed how quickly many students got to work at a time when it would be understandable if they weren't as engaged," he says. "That energy speaks to the spirit of the membership and its leadership."
After a few weeks of being off the air, radio station WTBU resumed on April 13, and the 26 shows produced during those weeks were uploaded to the website, according to WTBU faculty advisor Anne Donohue (COM'88), a COM associate professor of journalism and associate dean for diversity, equity, and inclusion.
WTBU staff turned to Jake Kassen (CGS'01, COM'03), COM technical operations manager and a WTBU alum, and Scott Lovejoy, application developer, to program the computer in the studio to automatically play each show during its live time slot.
Kassen says that COM already had the servers and other infrastructure in place. "I knew that it was going to be important to keep the WTBU signal alive," he says. "There's a really tight-knit community at WTBU. I didn't want to see that experience lost as a result of this."
COM lead studio engineer Tristan Olly and media technician Marissa Dianas (COM'19) also guided the BUTV10 producers on optimizing Zoom for its productions.
WTBU's productions are not recorded live, so many DJs have found alternative means of producing their shows. For her sex talk show Love Is on the Air, Hannah Schweitzer (COM'21) uses the software Final Cut to incorporate music into the show. Other DJs have recorded their entire show in a Zoom call and played music in the background, rather than having to edit the music into the recording afterward.
Although not being able to record live has posed challenges for DJs whose shows often include live interviews or news around campus, several of them are pleased with the remotely recorded broadcasts, and say they enjoy being involved in their regular extracurricular activities. "I still feel like a BU student even though I'm at home and all my friends are in different states or countries," says Schweitzer, who is also WTBU director of public relations.
Donohue and Cavalieri both stressed to the two stations' students the importance of being able to quickly adapt when it is necessary. "This is a chance to show that they can be creative," Donohue says. "That's how you survive in the professional world."
"Success, to a large degree, is measured by the ability to adjust and thrive," Cavalieri adds. "Applying these lessons is more important now than ever before."

Although he's disappointed not to be able to sign off as a senior for the final time at Studio West, McCool acknowledges that in a way it's fitting, because "all of what we've learned has been building up to do this." He adds that he would like to see students take something away from the experience on a personal level.

"One of the most special parts about COM is the people that you get to tell stories with," he says. "Stories don't mean anything if you have no one to tell them to. And no one to tell them with. And I hope that after all of this, we never take that for granted."