Class of 2020: Tell Us What You'll Miss Most about BU
Student Life
Class of 2020: Tell Us What You'll Miss Most about BU
We're creating our annual Commencement slideshow virtually this year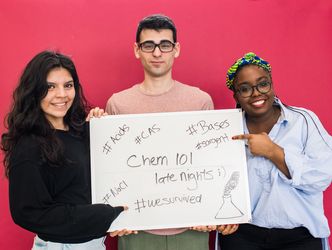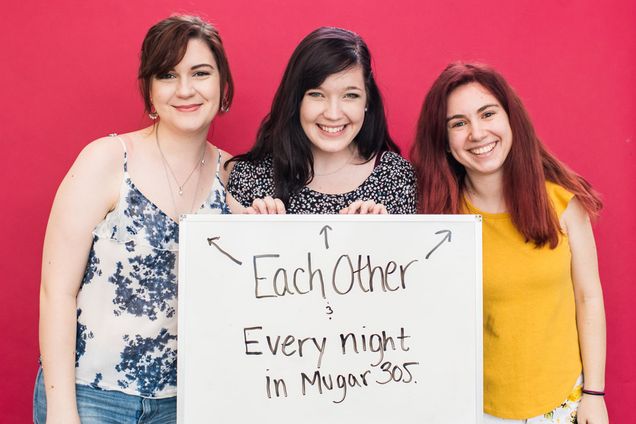 Each year at Senior Breakfast, a BU Photography photojournalist asks graduating seniors to write what they'll miss most about BU on a white dry erase board, then takes a photo of them with their answer (some write their messages alone, others with friends), and we compile a photo essay featuring the best ones.

This year, thanks to the COVID-19 pandemic, we have to put our annual slideshow together a little differently. So, members of the Class of 2020, we're asking you to grab a sheet of plain white paper and a magic marker, and in your best penmanship, tell us what you will miss most about the University. Maybe it's your friends, maybe a mentor or teacher, a club or team, maybe a favorite place or activity. After you've written your message, ask a family member or friend to take your photo and send it to Cydney Scott at cydscott@bu.edu by this Wednesday, May 13, at 5 pm.

Include your name, the school you're graduating from, and your email address. Photos should be shot from the waist up. Find some good light—outdoors is perfect, but don't stand in bright sunshine. If you'd like to create a message with friends via Zoom or FaceTime, all the better. Just keep in mind that screen grabs lose resolution, and we're looking for the highest quality photos we can get.
Find the 2018 slideshow here.